Gwen Ong, Deputy Editor: Cartier Rotonde De Cartier Mysterious Hour Skeleton Watch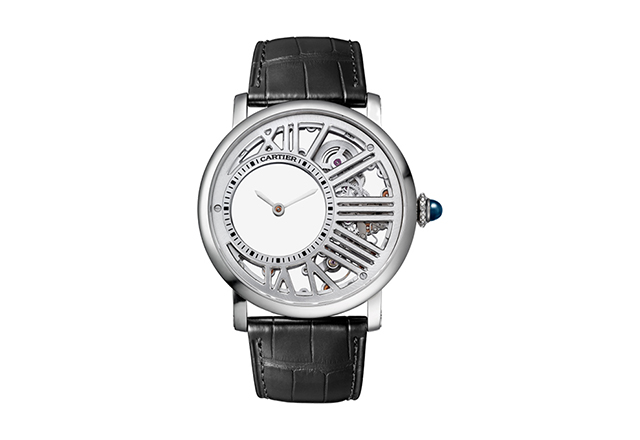 It's astounding the amount of work that goes into crafting a timepiece where every miniscule detail counts. What more a skeletonised piece! If I were to splurge my money on something without feeling guilty (ok, maybe just a tinge!), it would be on the Cartier Rotonde De Cartier Mysterious Hour Skeleton Watch. The timepiece has just been announced by the luxe brand in the lead up to the upcoming SIHH 2017. I'm in awe of the crafty work featuring Cartier's mysterious clock design element that was introduced over 100 years ago. The sub-dial with the two small sapphire discs and white hands appear to be unconnected to the movement but somehow they are. It's a design secret that makes Cartier watches so intriguing.
Jason Lim, Fashion Editor: Mont Blanc Great Characters Edition Andy Warhol Fountain Pen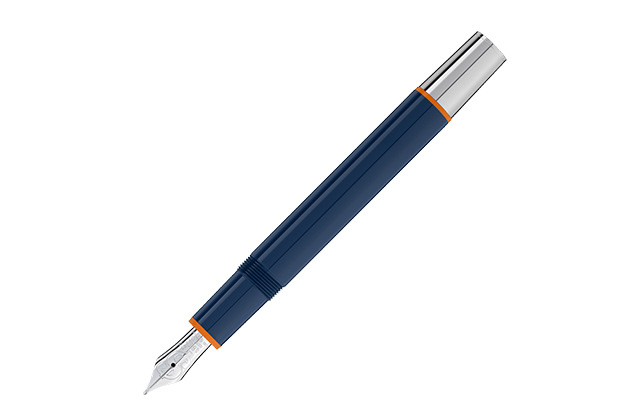 As I stumbled through the headlong rush of 2016, there were the briefest moments in which I found myself unable to catch my breath; to think and form honest opinions or to feel if I was truly responding to something and not simply drowning in the noise surrounding me. There is great beauty in the ritual of carefully written words—the gentle unscrewing of the cap, ensuring the reservoir is filled with ink of deepest black and then the sensation of putting pen to paper to feel the tax of my chosen craft. The humble pen will serve as a reminder to move slower and with deliberate action—to build properly formed opinions and to choose words (both spoken and in writing) more carefully.
Jasmine Leong, Senior Fashion Writer: Gucci embroidered hooded sweatshirt from Cruise 2017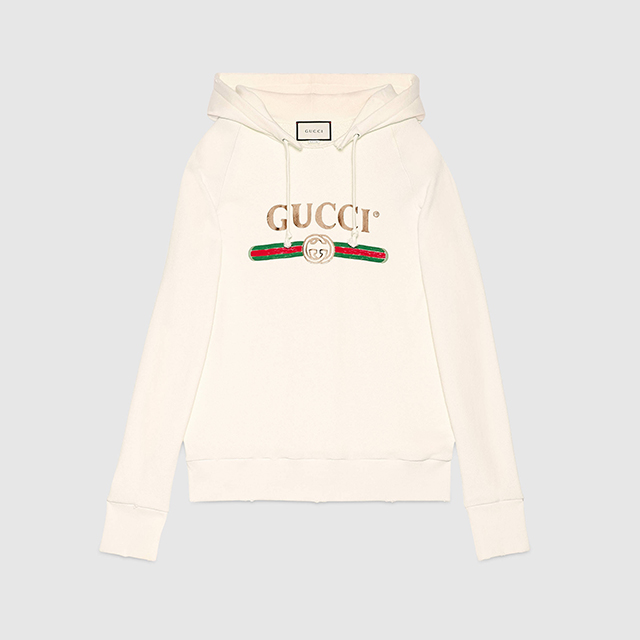 If you have been following our #WednesdayWishlists for some time now, you would know that I feel chilly all the time, to the point where I have a shawl in my bedroom, the office and the car. To battle the cold (in style, that is), there is this one piece that I'm dying to get my hands on: the Gucci embroidered sweatshirt. With an oversized fit and a fixed hoodie, the vintage-looking logo piece has taken over social media by storm, making it a must-have this season—mine included. Fashionable and functional, what's not to like right? PS: In defense of my style resolution, this is an investment piece that I can picture myself wearing for years to come till death. I mean, let's be honest, it is a RM11,680 sweatshirt.
Loh Wei Yeen, Fashion & Beauty Writer: Chanel kiss-lock bag from Cruise 2017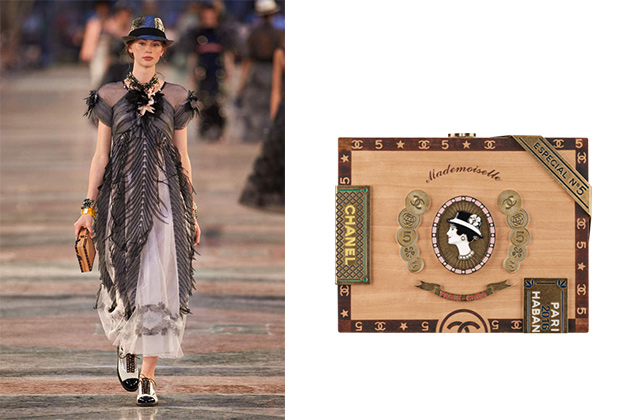 When Chanel presented its Havana-inspired Cruise 2016 collection along the balmy, tree-lined streets of Paseo del Prado, an intriguing lineup of accessories caught my attention for good reason. Fanny packs, crochet backpacks and khaki canvas bags? Whisk me away to a tropical island now, please and thank you. This wooden cigar-box clutch is a witty yet apt take on one of the country's top exports, and how charming are the house's signature icons? Spot Coco Chanel's portrait taking center stage, and engraved gold coins bearing Chanel's logo, number 5, and the camellia. I can already imagine it sitting beautifully on my bag shelf.
Rachel Au, Lifestyle Writer: A one-week stay at the new Four Seasons Private Island Maldives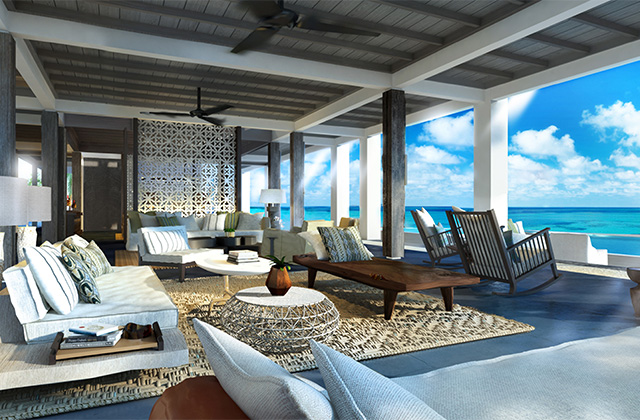 As the holidays has just ended and I'm back to the office, it can only mean one thing: Time to start planning for the next big vacay. Come end of the year and you'll find me at Four Seasons' latest luxury private island resort that just opened in December 2016. Located at Voavah, Baa Atoll and spread across two hectares, it's the world's first exclusive-use hideaway in a UNESCO World Biosphere Reserve. Apart from the breathtaking establishment – with a total of seven bedrooms – there is a myriad of activities to do: diving with whale sharks, snorkelling with manta rays, swimming with neighbourhood turtles, visiting local islands, and more. Actually, I might need more than a week.
Alyssa Lee, Editorial Assistant: Tiffany Soleste Yellow Diamond Pendant by Tiffany & Co.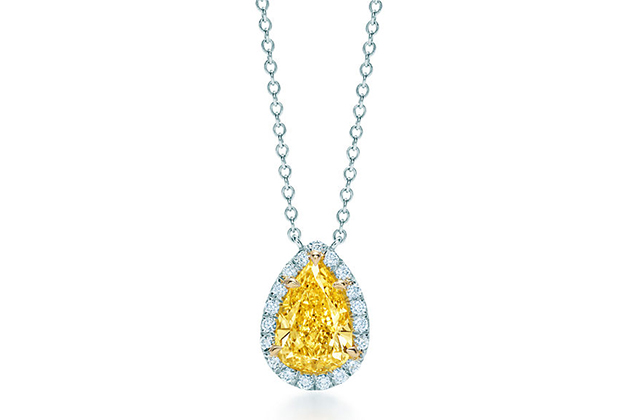 I must admit—this is a biased choice skewed by popular culture where yellow diamonds—like the 24-carat one set on a 5 million dollar engagement ring presented to a certain hotel heiress—have become inculcated objects of desire. Since then, the canary-hued stones have held a certain prestige over their classic uncoloured counterparts. Tiffany & Co.'s Yellow Diamond Pendant is said to "capture the radiance of pure sunlight". Suspended from its 16″ chain, the classic pear shape with its halo of bead-set diamonds is sure to be a real dazzler nestled in the dell between collarbones. Also, you know how fairer folk with baby blues can wear jewellery that "really brings out their eyes"? While I could technically pick a black stone to reflect my nebulous pupils, the sunny sparkler is more eye-catching and would, how do you say, bring out the orientalism of my skin?
Related stories:
#WednesdayWishlist: Unique furniture picks for every dream home
| | |
| --- | --- |
| SHARE THE STORY | |
| Explore More | |