Now that 2017 is finally here (and with the Chinese New Year edging close), you are probably thinking about investing in a few new things to wear. However, it is also the perfect time to cull your closet of the pieces you no longer need. Let's be real—you would definitely need to make space for the newer, cooler items you'll be purchasing soon. To help make your shopping a little easier, we curated a list of trends that are poised to be major in 2017 as well as pieces to remove from your wardrobe because they are so last year. Ahead, what to buy and what to stash in the new year.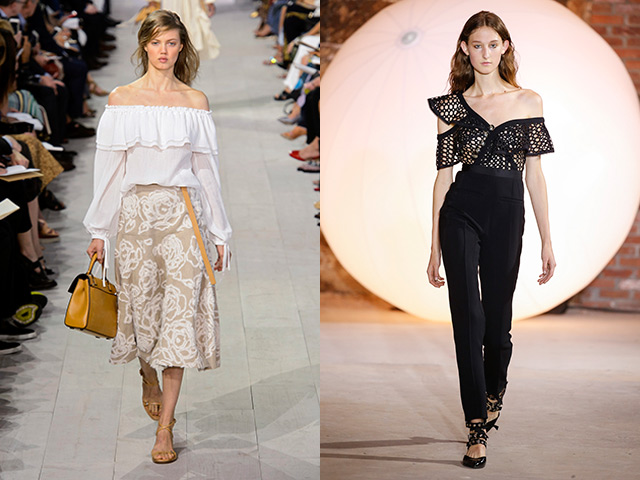 Toss: Off-shoulder
Buy: One-shoulder
After last summer's off-the-shoulder phenomenon, the obsession continues but for spring, it is just, well, one-shoulder. Whether it is a half-up, half-down top or an '80s-inspired dress, the cold shoulder aesthetic is here to stay.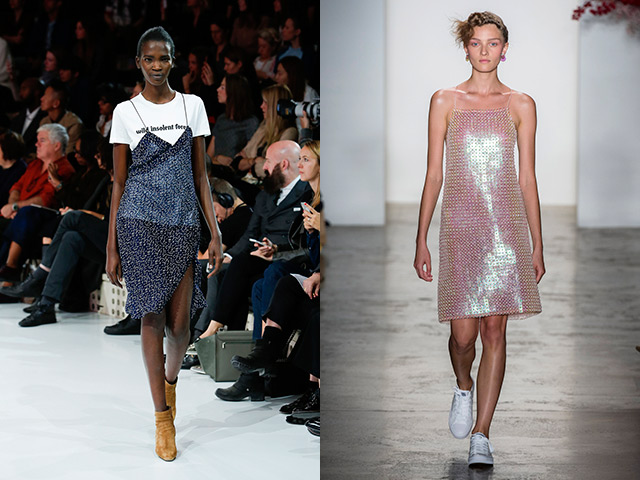 Toss: Tee and slipdress
Buy: Iridescent numbers
It looks like '90s influences aren't leaving anytime soon. Only this time, it is not the done-to-death slipdress and T-shirt combo. Instead, iridescence takes over with an update in blues, greens and pinks. Get set to shine in 2017.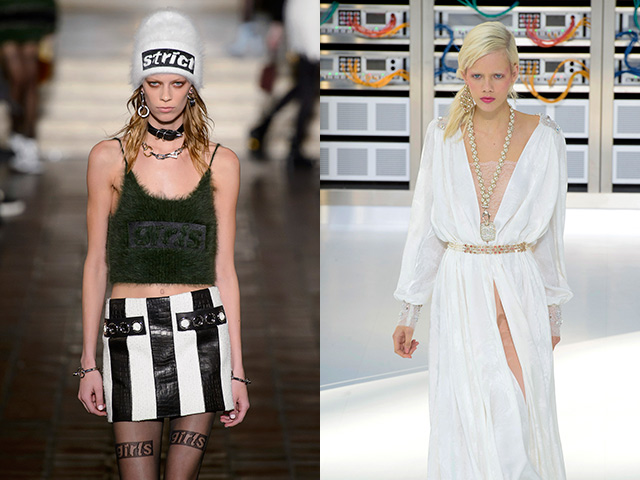 Toss: Choker
Buy: Long necklace
Not all '90s trends from last season are here to stay though. As painful as it is, it is time to retire your beloved (and overworn) choker. Having wrapped our necks tightly for some time now, it is a refreshing change to have navel-grazing necklaces for spring, from long lanyards loaded with charms to bejeweled statement pendants.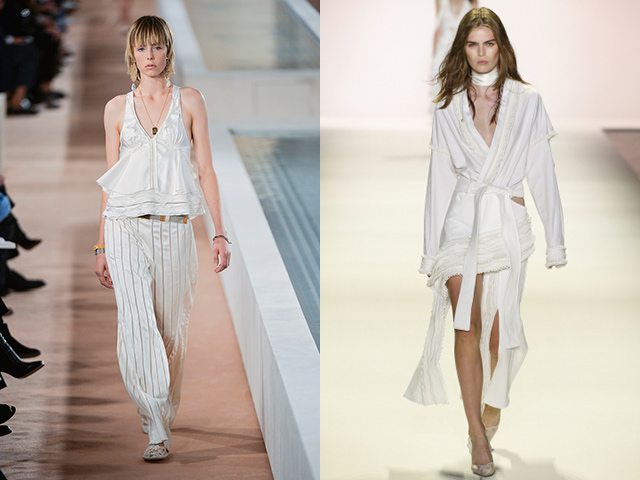 Toss: Daytime pyjamas
Buy: Fancy robes
The past few seasons have been dominated by pyjama dressing, so it is finally time to give the trend a break and try another sleepwear: robes. Not only will you feel comfortable, the robe is so easy and chic to pull off—what's not to like?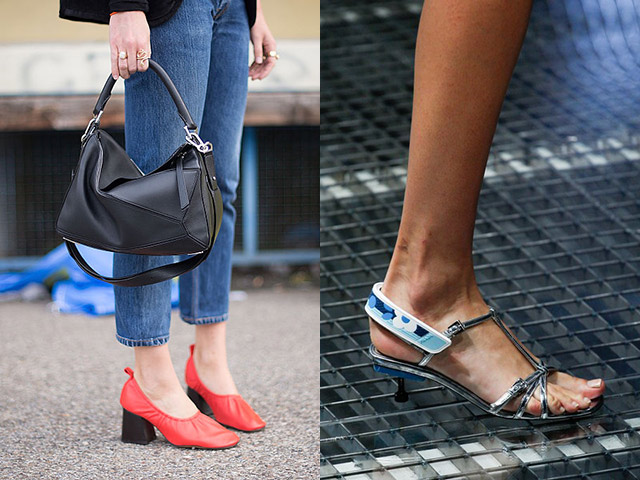 Toss: Glove shoes
Buy: Kitten heels
Popular back in the 60's and '90s, spring 2017 runways saw the comeback of kitten heels, and it is no surprise why: the low heel allows running around easier and it makes you look extra chic while you are at it. Also, it brings you one step closer to channeling your inner Audrey Hepburn.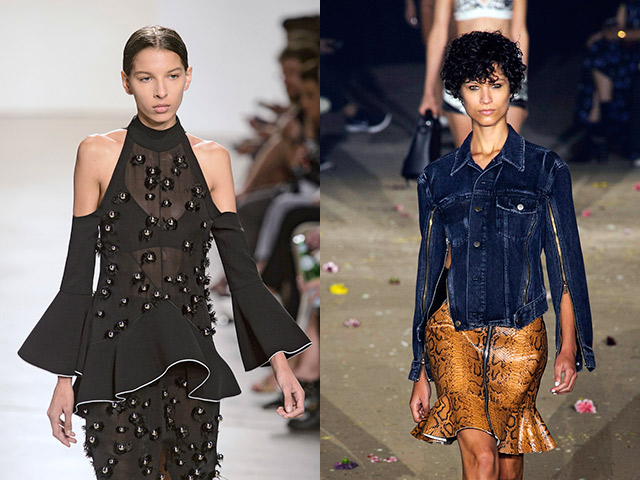 Toss: Bell sleeves
Buy: Slit sleeves
Last year, it was all about the flared sleeves but now, the focus is on the slit, as spotted on 3.1 Philip Lim, Michael Kors and Prabal Gurung SS17 catwalks. We don't know which we love more: the dramatic effect when we're casually walking or that the splice from the cuff up to sleeve lets us up our bracelet and bangle game. We'll go with both.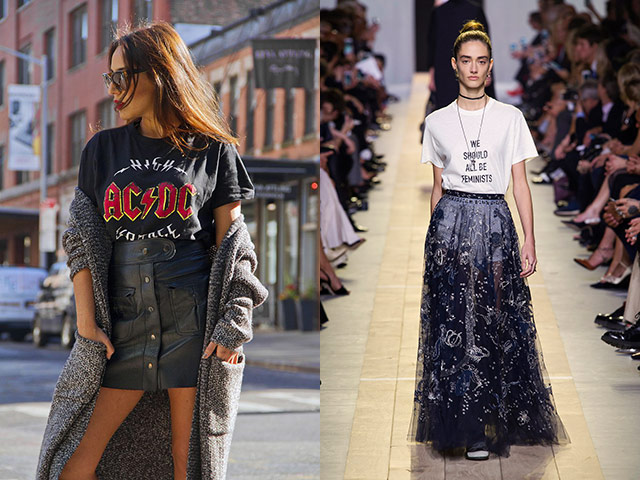 Toss: Band merch
Buy: Slogan tees
If you are one of those rock n' roll fans who were not happy about Hollywood donning metal T-shirts, we've got good news: the vintage band tee trend is officially dead. What's trending now? Wordy tops—they make a bigger statement, and ward off obsessed (and skeptical) band groupies.
Related stories:
7 Trends to try to this year for a style overhaul
Top trends from London Fashion Week Men's Autumn/Winter 2017
| | |
| --- | --- |
| SHARE THE STORY | |
| Explore More | |