You've read our Christmas gift guides for everyone on your list, but when it comes to yourself, have you thought about what you want yet? Below, Team Buro lists down the one item that reigns on their list, and dear Santa, if you're reading this, we've been good all year.
RACHEL AU, Editor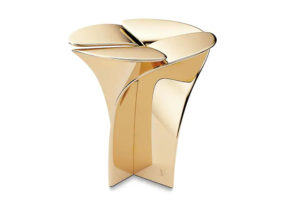 Blossom stool metal by Tokujin Yoshioka, Louis Vuitton
"Once upon a time, gorgeous dresses and shiny new handbags make my heart flutter. These days—call it #adulting—I find my gaze lingering over anything that I can put in the house, be it a practical kitchen appliance or a statement piece to really deck up the home à la Pinterest. If I had to really pick what I want for Christmas, it'd be something from Louis Vuitton's Objets Nomades collection—specifically, the Blossom Stool Metal by Tokujin Yoshioka in this exclusive champagne colour. Shaped after Louis Vuitton's historic Monogram Flower, and now plated with pale gold aluminium, the "stool" perfectly embodies endless reflection and movement. If anything, it's an art piece I wouldn't be recommending any guests to sit on—but if they did, I wouldn't worry too much about it. Apparently, it can hold a maximum capacity of 100kg. But really, no, don't think of sitting on it!"
GWEN ONG, Associate Editor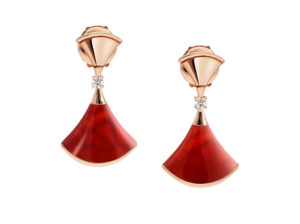 Bvlgari Divas' Dream earrings
"I love my earrings. Growing up, this is the one accessory that I'd always save up my allowance for. It's a buy that I know will last me through the ages—I still own a few pairs that I bought back in my teens! Now that 'adulting' means dressing up for work events and social gatherings, I've got my eyes on this pair of Divas' Dream earrings by Bvlgari. Call me a cliché but I like a dash of red to make a (fine) statement and to celebrate the festive season of course. Also, how can you not be attracted to the unique fan-shaped design? It's apparently inspired by the mosaics of the Roman Baths of Caracalla. A goddess I am not but at least I can play pretend with the 18 kt rose gold earrings with carnelian inserts and round brilliant-cut diamonds."
JOAN KONG, Fashion Editor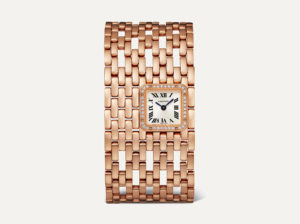 Cartier Panthère de Cartier Manchette 22mm 18-karat rose gold and diamond watch
"Call it a habit, but I've always worn bracelets or a watch on my left wrist—even though, yes, who looks at the time on their watch nowadays? Unlike previous years where bags and clothes fill my wishlist, this year, the one item I have my eyes on is a watch that also doubles up as a stunning bracelet—Cartier's Panthère de Cartier Manchette 22mm 18-karat rose gold and diamond watch. The stunning piece combines the brand's classic Panthère case—the brand's most iconic timepiece, if you hadn't known already—with a wide chain-link cuff, sprinkled with a halo of brilliant-cut diamonds that makes it even more lust-worthy. I dare you to take your eyes off it."
STEPHANIE BOEY, Fashion Writer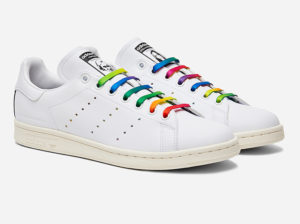 Stella McCartney Stan Smith
"I've been a fan of Stella McCartney for years, of her designs and her company's goal to being sustainable and cruelty-free. She's known for popularising "vegan" leather as an alternative to traditional methods and materials as she firmly believes that animals shouldn't die for fashion. I'm against animal cruelty, animal testing and refrain from exotic skins and furs, but neither do I agree with replacing natural materials with synthetic ones. They take hundreds of years to biodegrade, creating long-term pollution."
"Instead of virgin polyester fibres, her latest Stan Smith kicks are made from 100% recycled polyester (meaning less waste in landfills, yay!). Much like the first drop last year, the sneakers return with the same laser cut stars in place of Adidas' iconic three stripes, but with a new rainbow gradient inset, plus two sets of laces-all white and neon rainbow. I'm curious to see how recycled polyester fares as shoes (how long will they last being the most pressing issue). Also, I've yet to own a pair of Stan Smiths so the fact that these are "sustainably made" seems pretty cosmic."
LOH WEI YEEN, Beauty Editor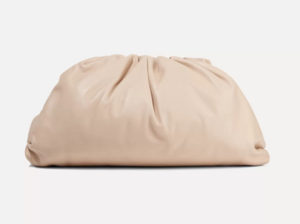 Bottega Veneta The Pouch large leather clutch
"My ultimate celeb crush/beauty muse Rosie Huntington-Whiteley was seen repping this super stylish clutch (in all shades, no less) all over her Insta-feed, so naturally, anything she pulls off with effortless ease goes straight to my wishlist. Roomy to fit all my essentials in (proof here) and in the most buttery of leathers, the clutch is versatile enough to look good in various settings—under the arm, hand-held, on the bed, and even super close-up. Dreamier is the intrecciato nappa leather version in the same silhouette, but that's for another wishlist in the near/distant future. Can you tell that I'm a fan of Daniel Lee's idea of the "new" Bottega?"
JOANNA PINTO, Special Projects Editor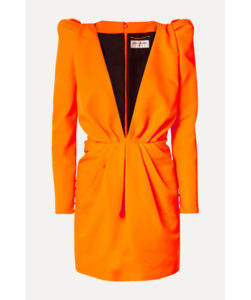 Saint Laurent Gathered neon twill mini dress
"All I want for Christmas is… Saint Laurent's gathered neon twill mini dress. I usually stick to monochrome hues but I'm making an exception for the holidays with this bright twill number that glows in the dark (yes, it really did at the Autumn/Winter'19 show). Plus, I love the statement broad-shouldered silhouette that pays homage to the '80s. Now, all I need to complete this look is a pair of sensible heels and a petite party bag!"
RONN TAN, Editorial Assistant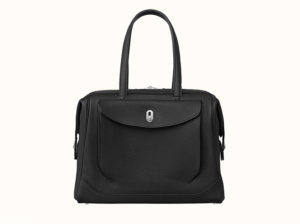 Hermès Wallago Cabine bag
"In addition to world peace and good health, of course, all I want for Christmas this year is the Hèrmes Wallago Cabine bag. My fascination with Hermès did not begin with the whole Rosmah fiasco, but my mum. I can't pinpoint the exact year when I started noticing luxury brands but as a child, I saw mum with her Hermès bags. At that age, all I knew was "Wow, I really like the colours". Years later, my love for the brand is still going strong and this Christmas, some may want Birkins, but my eyes are on this sleek weekender in Togo calfskin. Dad? Mum? Anyone?"
CALLEIGH YAP, Senior Web Designer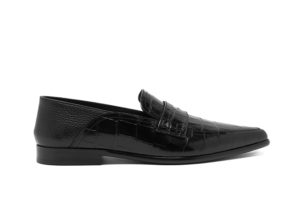 Loewe Collapsible-heel crocodile-effect leather loafers
"I'm all for practicality, so this pair of Loewe collapsible-heel crocodile-effect leather loafers is totally made for me. Timeless and chic, this design is perfect for everyday wear regardless whether I'm dressing up or down. The pointy-toe is an added bonus because it gives an illusion of longer legs—perfect for petite girls like me—and the collapsible heel is ideal for days when you're on the go!"
Head to the Buro Christmas Village for more Christmas-related stories.
| | |
| --- | --- |
| SHARE THE STORY | |
| Explore More | |