If you were never the type who would enjoy camping, Creatures of Comfort's Fall 2017 collection may just change your mind. Inspired by the outdoors, creative director Jade Lai had fashion-girl camping in mind for the latest collection. With a juxtaposition of utilitarian and luxurious fabrics, Lai's idea of campwear includes velvet maxi dresses, shiny jacquard jumpsuits, and satin and vinyl slingbacks. Of course, if you are feeling cold in the woods, there are the double-faced cashmere wrap jackets and Lurex campsocks to keep your warm in style. Suddenly, the idea of glamping doesn't seem so bad.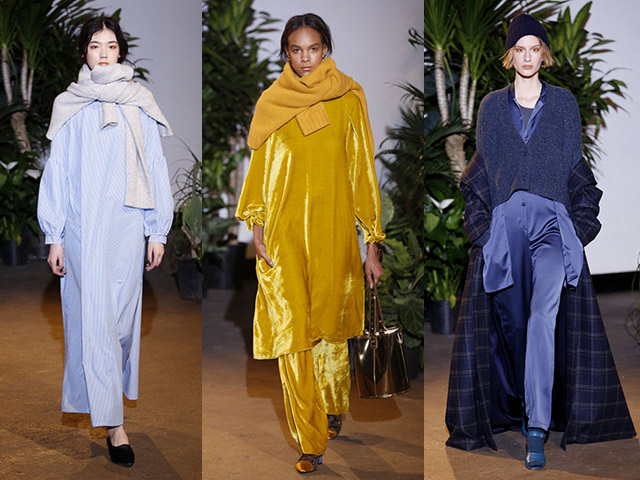 The Fall show is Julia Haart's second season as creative director for the luxury intimate apparel brand, where she aims to create a "specialized world where ready-to-wear and lingerie meld together." With different sections that include "Study", "Terrace" and "Foyer", each set a tone of how one dresses and undresses in the comfort of their own home, but in the most extravagant way, of course. We're talking dresses with built-in bras, floral-and lace combo rompers and a metallic gold lace gown with elaborate embroidery. Our favourite part of the show was when Naomi Campbell strutted down the runway in a navy slip dress with black lace parts, paired with a floral macramé-embroidered tweed overcoat. It was difficult to decide which stole the spotlight; the supermodel or the silky number she donned—we will go with both.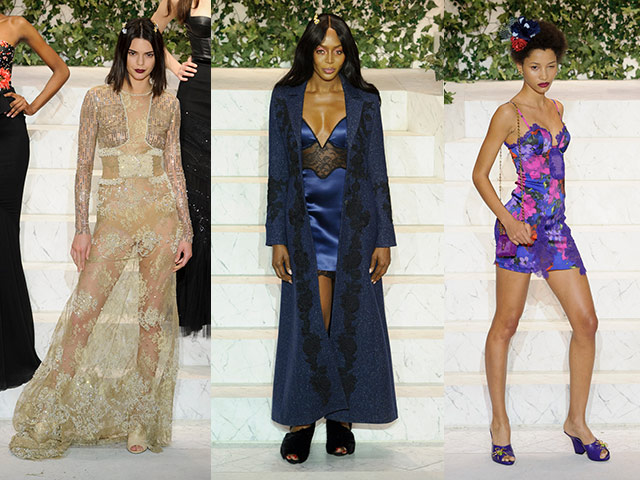 While the fashion season (and this post) is dedicated to runway looks for Fall/Winter, Thakoon served up spring in a Chelsea gallery. Following the likes of Tommy Hilfiger, this is the Thai-American designer's second in-season show where he adopted a see-now-buy-now approach. He presented the Spring 2017 looks, 10 of them to be specific, in a futuristic semi-circle with digital images flashing as a backdrop. The pieces including a pastel-hued trench coat, floral-printed numbers that resembled scarfs and lots of pinstripes were reflected in a mirrored ceiling. Thakoon commented that it "felt a little boring to just do a straight-up runway" as he was interviewed backstage. His solution? Dropping the rest of the Spring 2017 collection every two weeks or so until the beginning of May to "keep things fresh and new". Way to revolutionise the fashion calendar, and keep us hanging.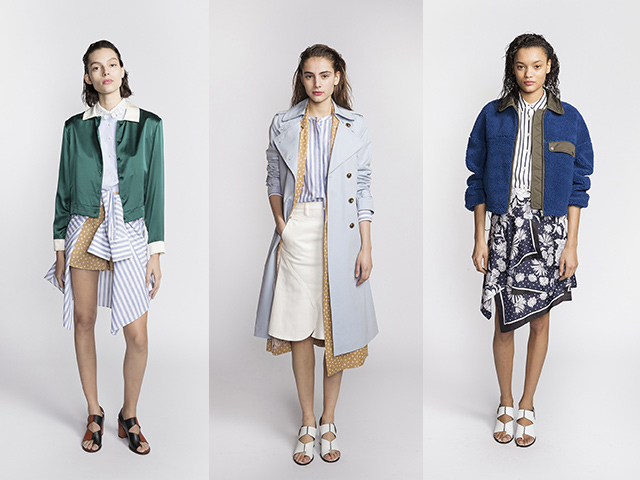 Related stories:
| | |
| --- | --- |
| SHARE THE STORY | |
| Explore More | |