Style
All the fashion brands that have announced closures or filed for bankruptcies during the COVID-19 pandemic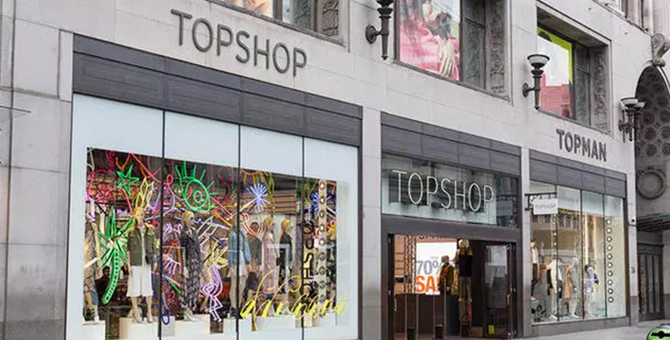 The pandemic's effect on the fashion industry is apparent. With stores closed during the lockdown period that involved 48 countries worldwide, sales are down across the board, and retailers that are still following the traditional business models are undoubtedly suffering the worst consequences. Let's not forget the smaller labels that may not have the financial backing like some others, as well as the brands that were already in a bad shape pre-COVID-19.
According to data from the American Bankruptcy Institute, the number of bankruptcy filings has seen a 26 per cent increase in April from last year. But while Chapter 11 doesn't necessarily mean it's the end for those companies, some brands on our list are not as lucky.
Below, a list of fashion brands that have announced closures or filed for bankruptcies during the pandemic:
Bankruptcies
December 1: Arcadia Group
Topshop's owner, Arcadia Group, is the latest company that has gone into administration. In a statement released by the brand, Ian Grabiner, the chief executive of Arcadia, said: "This is an incredibly sad day for all of our colleagues as well as our suppliers and our many other stakeholders. The impact of the Covid-19 pandemic, including the forced closure of our stores for prolonged periods, has severely impacted on trading across all of our brands. Throughout this immensely challenging time, our priority has been to protect jobs and preserve the financial stability of the group in the hope that we could ride out the pandemic and come out fighting on the other side. Ultimately, however, in the face of the most difficult trading conditions we have ever experienced, the obstacles we encountered were far too severe."
Arcadia Group currently has around 450 stores in the UK, 22 overseas (including Malaysia), and around 13,00 employees. However, no announcement has been made regarding closures of any stores of layoffs. Other brands under the group include Dorothy Perkins, Miss Selfridge, Topman, Burton, Wallis, and more.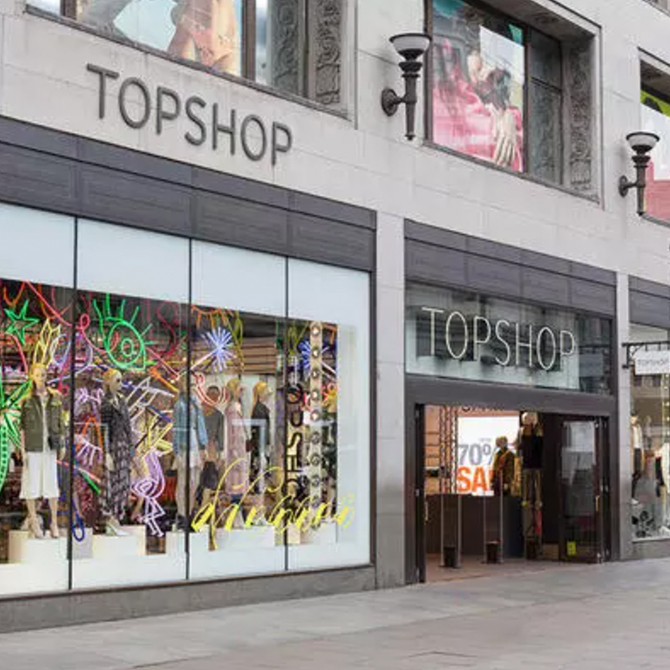 October 30: Robinsons
Robinson Co. (Malaya) Sdn Bhd is closing its stores in Malaysia (at The Gardens Mall and Shoppes at Four Seasons Place) and in Singapore (at The Heeren and Raffles City Shopping Centre). In a statement released by the company, the decision was made due to its "inability to continue operations due to weak demand at department stores".
"We regret this outcome today. Despite recent challenges in the industry, the Robinsons team continued to pursue the success of the brand. However, the changing consumer landscape makes it difficult for us to succeed over the long-term and the Covid-19 pandemic has further exacerbated our challenges. We have enjoyed success over the years, and it has been an honour for Robinsons to serve the Malaysian market," Robinsons' senior general manager Danny Lim commented.
September 10: Century 21
New York discount department store chain Century 21 has filed for bankruptcy, and it is "blaming its insurance providers' decision to not pay about $175 million it said it should have received under policies to protect against business disruptions amid the coronavirus pandemic," according to a report on The Wall Street Journal. On top of its flagship in NYC, 12 of its stores—including the ones in New Jersey, Florida, and Pennsylvania—will be liquidated.
View this post on Instagram
July 10: Muji
Muji's US is the latest brand on our list to file for Chapter 11 bankruptcy protection. In its filing, the company listed US$50 to US$100 million in liabilities, but it has secured up to US$22 million in financing from its parent company. Its CEO Satoshi Okazaki said in a statement that "Muji has felt the devastating effects of the Covid-19 pandemic on in-store retail, and as a result will take this opportunity to refocus our efforts in the United States on key regional markets and e-commerce."
View this post on Instagram
July 8: Brooks Brothers
American apparel brand Brooks Brothers has filed for Chapter 11 bankruptcy. Its current plans are to close 51 out of 250 of its US stores while it searches for a new buyer. A spokesperson for the retailer says: "Over the past year, Brooks Brothers' board, leadership team, and financial and legal advisors have been evaluating various strategic options to position the company for future success, including a potential sale of the business. During this strategic review, Covid-19 became immensely disruptive and took a toll on our business." Founded in 1818, the label is recognised as one of the country's oldest retailers.
View this post on Instagram
June 29: Seafolly
Australia's largest swimwear brand Seafolly has gone into administration due to the "crippling financial impact" of the pandemic. The company currently has 44 stores in Australia and 12 overseas. While its administrators Scott Langdon and Rahul Goyal of KordaMentha have mentioned that business would be as usual, the brand will now be looking for a buyer, and according to Mr. Langdon, "given the quality of the brand and its reputation, there will inevitably be a high level of interest in purchasing the business".
| | |
| --- | --- |
| SHARE THE STORY | |
| Explore More | |