Mere weeks after another successful salon show in Detroit, the announcement arrived yesterday that Daniel Lee would be parting ways with Bottega Veneta.
The surprise news that the house and the British designer have come to a "joint decision to end their collaboration" came as an immediate shock. Since his appointment in 2018, Daniel Lee has had a hugely successful run at the Italian heritage brand, catalysing a fashion era for the house known as New Bottega, which has seen his garments and accessories become some of the brand's most popular items. Despite the brand wiping out their Instagram presence in January, the fan account @newbottega––created in celebration of the brand's bright new future under the Briton––has continued immortalising its online legacy. Beyond a place at the cornerstone of the luxury hype movement, his designs also translated into great sales growth, with parent company Kering noting a continued increase in revenue even during the pandemic. So why the split?
The fashion rumour mill has already churned out various reasons. Lee previously worked at Celine under Phoebe Philo, and with Philo's highly-anticipated return with her own brand next year, there are speculations that he may be joining her. On the news, Diet Prada wrote on its Instagram post: "Welcoming all theories. Ours? LVMH has poached him back to work under Phoebe Philo's yet-to-debut eponymous brand lol."
Women's Wear Daily suggested that there may have been disagreements in Lee's way of working, with an industry source saying: "There's no denying his talent, but on a personal level, handling relations is another matter—also given his working hours, often at night. So many people left, it was a revolving door." Meanwhile, there have also been plenty of whispers across social media that he could be headed to Burberry or Louis Vuitton.
As of yet, no successor to Daniel Lee at Bottega Veneta has been announced, nor has he revealed where he will go. Following news of the break-up, the designer released a statement calling his time at the design house "an incredible experience. I am grateful to have worked with an exceptional and talented team and I am forever thankful to everyone who was part of creating our vision. Thank you to Francois-Henri Pinault for his support, and for the opportunity to be part of Bottega Veneta's story."
While time will only tell how things will move forward, there's no doubt that Daniel Lee's influence on Bottega Veneta will continue to live on (in our minds, if not in real life). Ahead, we look back at some of his greatest Bottega hits:
Bottega Green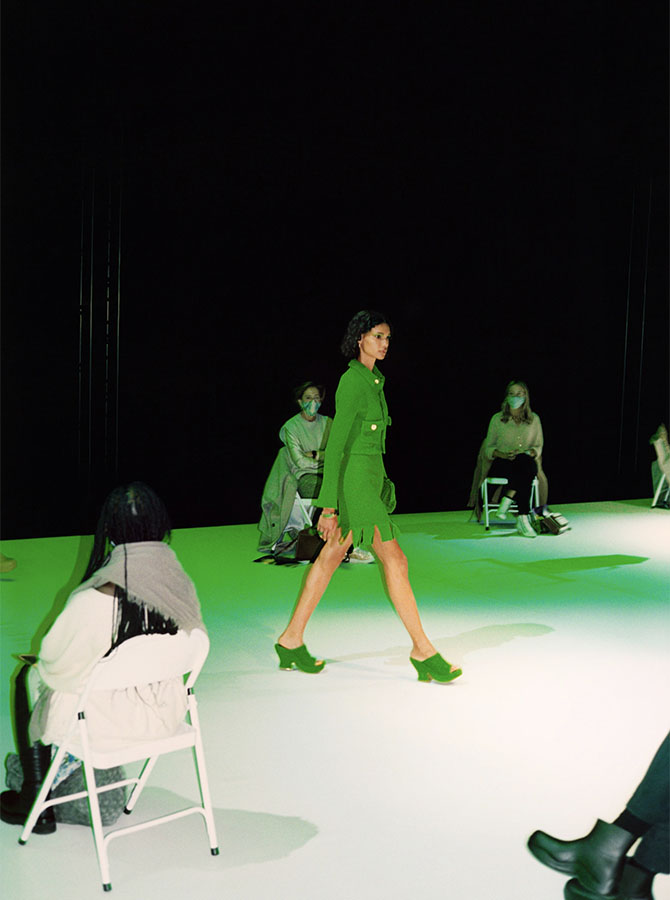 Since introducing the bright green hue in the brand's autumn/winter 2019 collection, Bottega Green (a shade that sits somewhere between parakeet and apple) has become fashion's new colour du jour. A hallmark of Lee's design aesthetic, the colour quickly stood out to become one of the brand's new codes and is now synonymous with its various Bottega products, from plush leather bags to shoes and even a fluffy bathrobe coat. The response to Bottega Green has been so popular that countless high street versions have been spawned, as well as similar shades in contemporary designer and other luxury brand collections.
The Pouch bag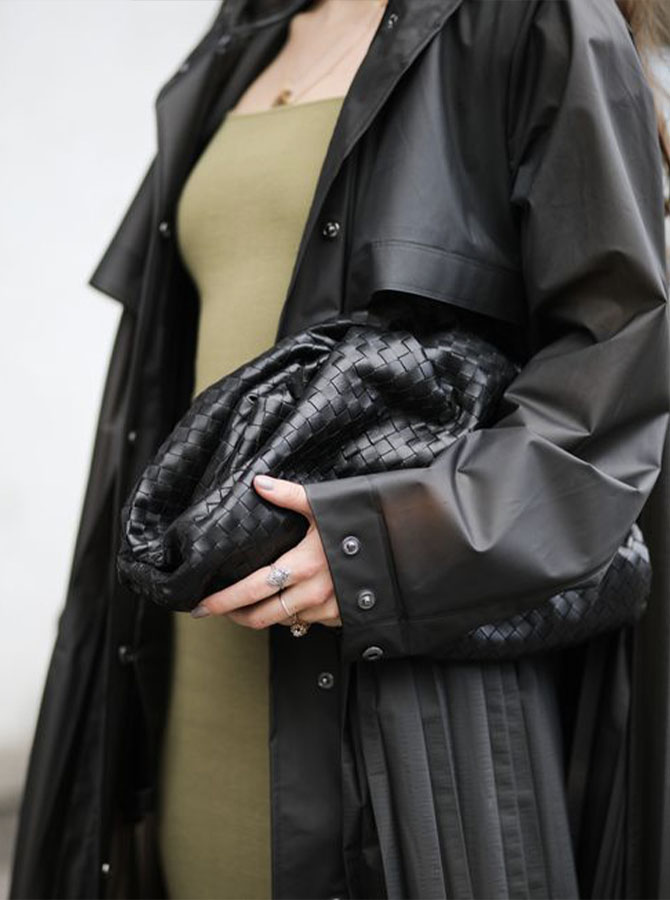 The Pouch bag is arguably one of Lee's most popular designs for Bottega Veneta. Introduced during his runway debut, the clutch bag was one of his first designs for the house with a minimalist, no logo design featuring supple calfskin leather gently folded like a dumpling. An instant hit, the pouch now comes in myriad colours, textures––including the brand's signature intreccio weave––and styles. It's no wonder that, in addition to launching endless copycats, the bestselling bag has since joined the ranks of new-generation It-bags alongside Dior's Saddle bag and the Fendi Baguette.
The Cassette bag
Introduced during Bottega Veneta's pre-fall 2019 collection, the Cassette––which takes its name after its rectangular shape––was a crossbody featuring an oversized version of the brand's iconic weave. One season later, a puffed up, padded iteration was sent down the runway, and fashion fell head over heels. Since then, the Cassette has been remixed with a chain link strap, different candy colours and suede fabrications.
The Puddle boots
Who can forget the Puddle boot? A play on rubber wellies, Daniel Lee introduced the instantly-recognisable shoe in several shocking colours––lime green, neon blue, hot pink––and the bold, practical look was instantly expanded Bottega to a new crowd. Turns out, rappers like A$AP Ferg, Lil Yatchy and even Justin Bieber had a penchant for the chunky rubber sole.
The Lido sandals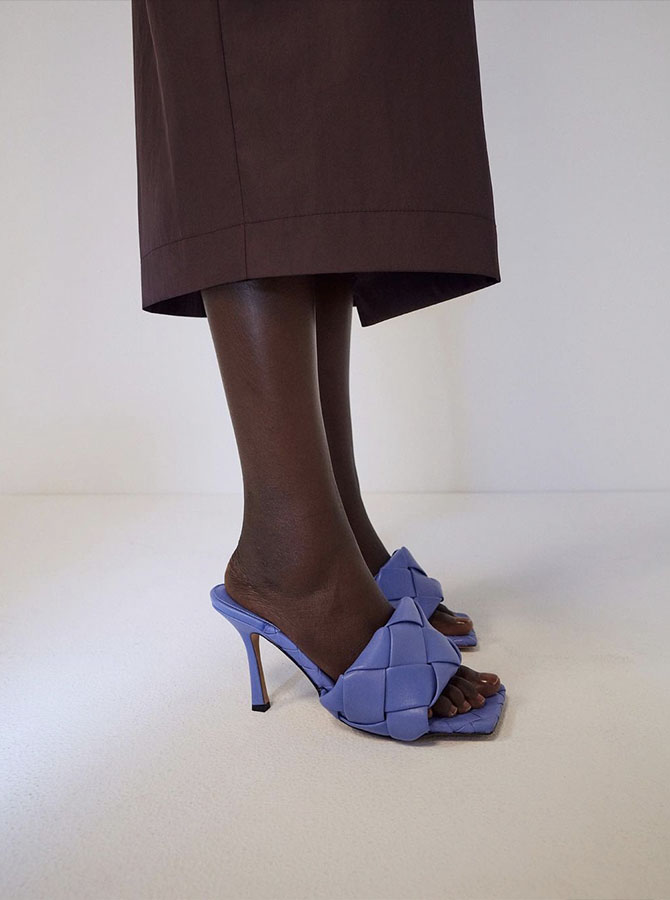 The latest of Lee's offerings, the Lido sandal has been one of the most highly coveted styles of the year. With the iconic Bottega weave in Lee's signature slightly oversized padded style, the square-toed heels needs no explanation as to why its on the list.
Read more fashion news here. 
| | |
| --- | --- |
| SHARE THE STORY | |
| Explore More | |