Style
Fashion buzz: Coach stages winter show in Shanghai, Fendi reappoints Jackson Wang as ambassador, and more
What's buzzin'?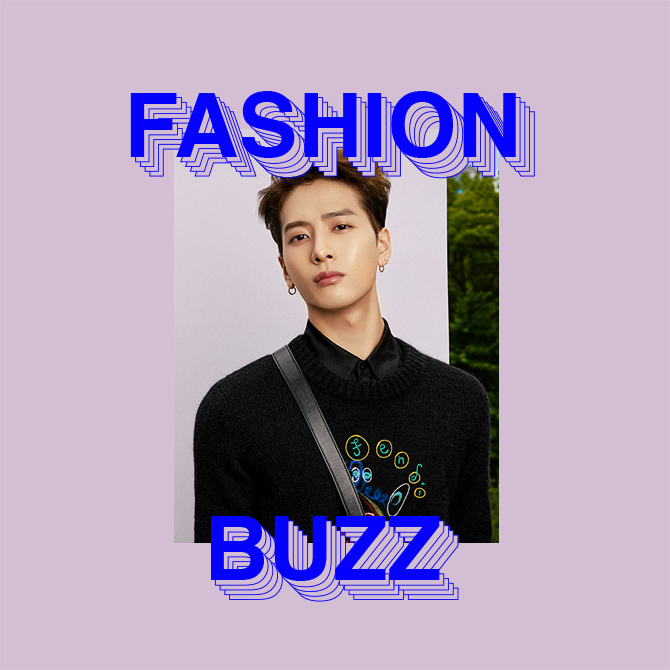 Coach stages winter show in Shanghai
Following the virtual 'Coach TV' show for its Autumn 2021 collection, Coach has returned to in-person showcases for winter, as the brand staged an experiential runway show in Shanghai on Thursday night. The Shanghai Exhibition Centre was transformed into an American drive-in, complete with vintage cars and snack bars.
Collection-wise, the 45 looks include retro nylon skiwear and shearling outerwear that are juxtaposed with lamé cocktail dresses and lace and velvet separates. Building on the ideas from the Autumn 2021 collection, the ensembles this season are inspired "by a sense of adventure and our hopes for tomorrow," explains creative director Stuart Vevers.
For those who can't get enough of last season's Coach TV, the brand has also released a special 'Live from Shanghai' episode that features House ambassadors Jennifer Lopez, Jeremy Lin, Yang Zi, Kōki, and more. From a street interview to a weather forecast, they provided the perfect entertainment during lockdown.
Watch the full show below:
Jackson Wang is reappointed as Fendi's China ambassador
View this post on Instagram
Two years after Fendi announced Jackson Wang as its brand ambassador, the Roman fashion house has renewed its partnership with the multi-talented pop star by appointing Wang as the China spokesperson for its Men's collection. The singer-songwriter most recently starred in the campaign for the Fendi Summer 2021 capsule collection.
"Unique, talented, dare to innovate and break through, Jackson Wang is in perfect tune with Fendi's spirit and more projects involving him and the Maison are yet to come," the brand says in a statement.
Valentino heads to Venice for Haute Couture AW21
View this post on Instagram
Mark your calendars: Valentino will be staging its Haute Couture Autumn/Winter 2021 show in Venice. The brand hasn't shown in its usual location in Paris for the third season in a row due to Covid-19 restrictions. Due to delays in production, instead of staging it during Haute Couture Fashion Week which runs from July 4 to 7, the show will be held on July 15.
"One the most challenging aspects of my work during these unprecedented times was the reprogramming of some of my recurrent thoughts, which of course included the concept and the place for my Couture shows. The current "travel with your fantasy" mode we are in pushed me to dream harder and bigger," said creative director Pierpaolo Piccioli.
In the statement released by the brand, Piccioli revealed that the upcoming collection will be named "Valentino Des Ateliers", and the culturally dynamic and creative city will serve as the main inspiration behind the looks.
Etsy buys Depop for US$1.6 billion
View this post on Instagram
Is resale the future of retail? American handmade goods marketplace Etsy has purchased British secondhand shopping platform Depop for US$1.625 billion. The mostly cash deal is expected to close by Q3 this year.
"Depop is a vibrant, two-sided marketplace with a passionate community, a highly-differentiated offering of unique items, and we believe significant potential to further scale," says Etsy's CEO Josh Silverman. "We see significant opportunities for shared expertise and growth synergies across what will now be a tremendous 'house of brands' portfolio of individually distinct, and very special, e-commerce brands."
H&M partners up with Brock Collection
View this post on Instagram
A new H&M designer collaboration is here, and this round, it's with LA-based womenswear brand Brock Collection. From country florals to tie-up shoulder straps to corset-inspired tops, the label lends its feminine and romantic aesthetic to the line-up, and if you still can't get enough of the regencycore trend, this is a collection you shouldn't miss.
"We're thrilled to be collaborating with Brock Collection, who are well-known for their luxe craftsmanship, impeccable fits, and structures, and have quite the celebrity following. But there's also beauty in the fact that their designs always feel down-to-earth, thoughtful, and easy to wear—I believe that's the key to their success. We want to celebrate romance and make it accessible to many. By adding more sustainable materials, it creates a collaboration I hope our customers around the world will fall in love with," says Maria Östblom, Head of Design at H&M.
Aside from Zoom-friendly tops, blouses and dresses, you can also find denim jeans and shorts, jewellery, sunglasses, handbags, and shoes in the mix.
Shop the H&M x Brock collection online here.
| | |
| --- | --- |
| SHARE THE STORY | |
| Explore More | |