Fashion
Chanel and Farfetch partner up on a first-of-its-kind digital initiative
Step into the future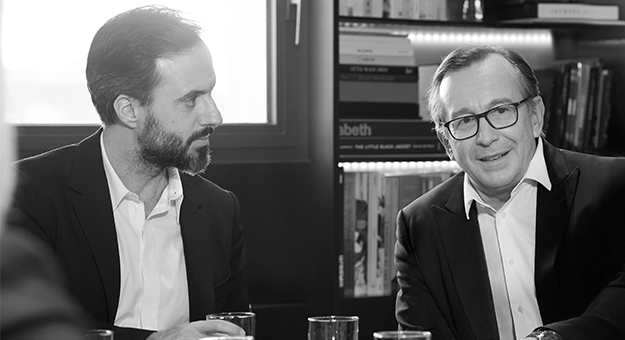 Chanel and Farfetch will be collaborating for an exclusive, global multi-year Innovation Partnership deal that focuses on developing a range of digital initiatives for an avant-garde customer experience online and offline. Talks of collaboration between the two behemoths have been going on for a few months now with both sharing a similar vision of the future of retail. What to expect from this partnership is an ultra-personalised experience for customers in-stores and out-of-stores, bringing together Chanel's expertise in luxury retailing and immaculate client service and Farfetch's prowess in digital innovation and technology.
"We are very enthusiastic about this Innovation Partnership and look forward to implementing the first steps of our projects together … We strongly believe that digital will never replace the feeling of being in a fitting room and trying on a Chanel piece," said Bruno Pavlovsky, Chanel's Fashion President. "We are confident that Farfetch's innovative technology will help us develop an even more outstanding customer journey by combining a great e-service offering with a genuine Chanel boutique experience."
The key initiatives of this one-of-a-kind alliance include Chanel leveraging Farfetch's platform to create an all-new Augmented Retail experience for a seamless boutique experience. The online fashion retailer's Augmented Retail vision allows for a more in-depth look at the customer's preferences in the boutique and online as well. This partnership also marks the first of its kind in the luxury retail industry.
"We believe the future of luxury fashion retailing hinges on reinventing the customer experience – both online and offline," said Jose Neves, Founder and CEO of Farfetch. "We call this vision "Augmented Retail" – taking the magic of the physical boutique experience and bringing it together with the advantages of online and digital services. We have been investing more than anyone in technology and consumer insights to make this vision a reality."
Thus far, the launch date for this initiative has not been released, but Chanel now joins Farfetch's board of shareholders after taking a minority stake in the company — a sign that this committed partnership is the first of many steps that the French fashion house is taking to attract to a new generation of clientele.
| | |
| --- | --- |
| SHARE THE STORY | |
| Explore More | |