Tory Burch brings together actress Kate Bosworth and photographer Margaret Zhang for the Gemini Link photo series
The Gemini Link was first introduced in Tory Burch's Autumn/Winter 2016 collection. A motif that plays off the brand's signature double-T logo, it is distinguished by two gold-coloured links joined together. It also represents the significance of the number two in Tory's life—she is a Gemini, a mother to twin boys, and she celebrates life's dualities, which define women today.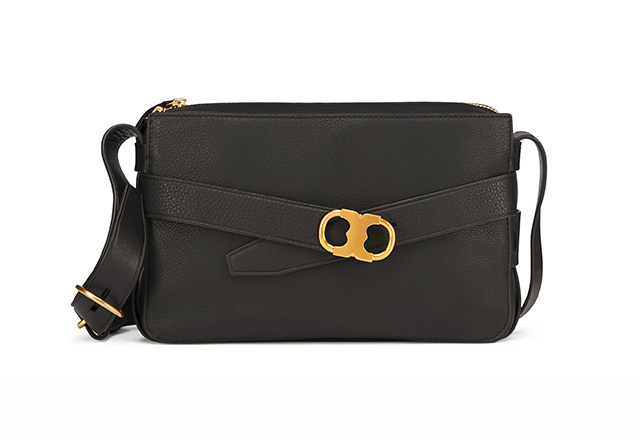 To bring the Gemini Link collection to life in a photo series, Tory Burch partnered with two multitalented women whom, like Tory, appreciate life's dualities—Kate Bosworth and Margaret Zhang. One of Bosworth's most notable facial features is a duality in itself: she has two different coloured eyes, one hazel and one blue. Acting chops aside, she also shines on the red carpet with her effortless sense of style. Meanwhile, Zhang is a sought-after photographer and stylist, founder of influential style blog 'Shine by Three', and she has a law degree from the University of Sydney. Fun fact: she's also a Gemini.
The campaign was shot on location in Los Angeles, and features Bosworth in different settings and looks. Reflecting the duality of the Gemini Link collection, Zhang captures the actress in a series of images that strike a beautiful balance between relaxed and refined. Take a look at the campaign images here: 
Related stories:
Buro 24/7 Exclulsive: Miroslava Duma interviews Tory Burch
Watch: Tory Burch's Holiday 2016 film shows us how to have (summer-tinged) fun this season
Easy, breezy, beautiful: Tory Burch Resort 2017