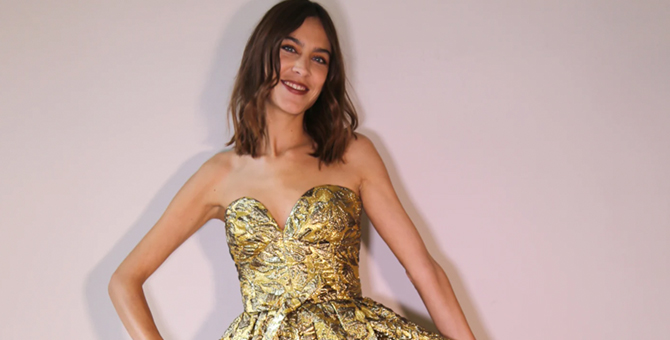 Alexa Chung in Prada
The fashion It-girl rewore a Prada cocktail dress that was made for her for an event in 2016.
Zendaya in Versace
Zendaya wore a vintage Versace gown that was from the Maison's Autumn/Winter 1996 collection—the year she was born!
Iris Law in M Missoni
The M Missoni gown is made from recycled polyester and upcycled Missoni threads.
Ellie Goulding in Ralph & Russo
Ellie Goulding's Ralph & Russo gown is peppered with 150 ethically sourced emeralds from responsible coloured gemstones supplier, Gemfields.
Parker Sawyers in Zegna
The beige Zegna suit is made from the brand's #Usetheexisting project that recycles offcut materials.
Olivia Palermo in Tommy Hilfiger
The sleek dress was from the TommyXZendaya SS19 collection, and it was previously worn by Priyanka Chopra to the 2019 Cannes Film Festival.
Chen Ran in Miu Miu
The evening dress is made from a Miu Miu gown from the '30s that features a sequinned collar.
Tomi Adeyemi in Valentino
Tomi Adeyemi's Valentino dress is made from OEKO-TEX certified chiffon organza silk, while the gloves and sandals are from the fashion house's archives.
Lil Miquela
Virtual influencer Lil Miquela was spotted rewearing an ensemble that she first donned to the 2019 CFDA Awards.
Matilda de Angelis in Prada
The custom-made dress is created with Re-Nylon—an ecological and sustainable fabric created with ECONYL® regenerated yarn.
Lucky Blue Smith in Tom Ford
The Tom Ford Atticus cocktail jacket is from the brand's archives.
All the sustainable style moments at the Green Carpet Fashion Awards 2020
Green is gold