Kate Spade New York brings the City of Light to a New York diner for its latest ad campaign
A continuation from its Mexico-meets-New York City Summer 2017 campaign, this round, the brand seeks inspo from Paris for its Fall 2017 collection, and brought the Parisian vibes to a classic diner in New York City. Starring Fernanda Ly—who has been working with Kate Spade New York for a few seasons now, she brought her eccentric vibe to the collection by accessorising her looks with a mixture of vintage finds (and cute kitties). The film starts with the pink-tressed model waiting for her steak frites at the diner counter when French music begins to play and the whole diner breaks into a dance.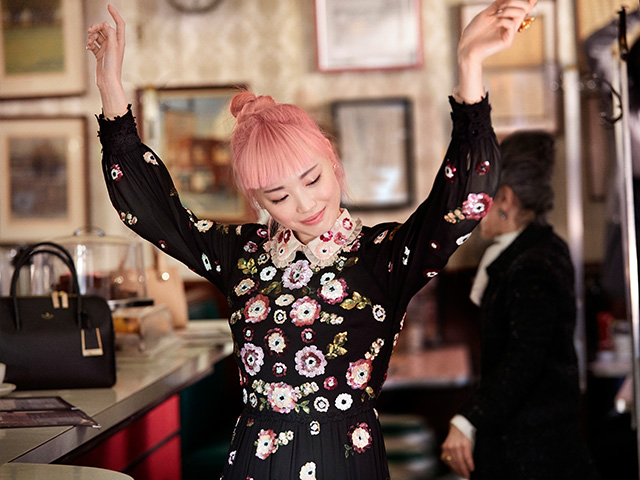 "We love working with the stunning Fernanda Ly, who will continue with our brand through 2017," shared Deborah Lloyd, President and Chief Creative Officer of Kate Spade New York. "Fernanda captures our brand's aesthetic perfectly, and truly embodies the Kate Spade New York girl. This season, she helps us turn an everyday occurrence into an extraordinary moment of joy."
Related stories:
Buro 24/7 Exclusive: An interview with Deborah Lloyd of Kate Spade New YorkFernanda Ly takes a (mariachi) subway ride for Kate Spade New York's summer campaign