Here's how fashion brands are navigating campaigns, launches, and shows in the 'new normal'
Bella Hadid goes underwater for Calvin Klein's swimwear campaign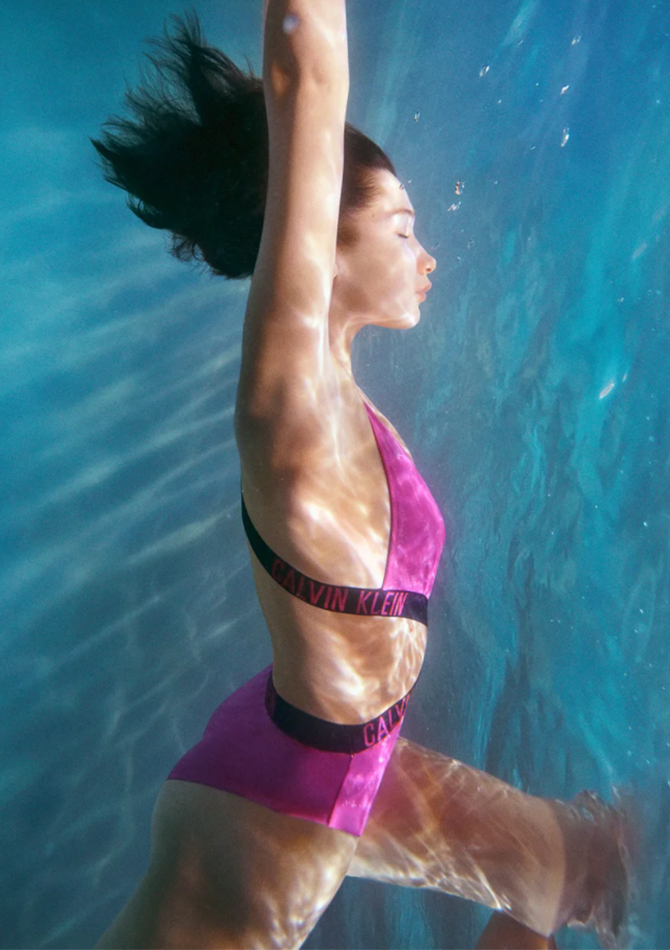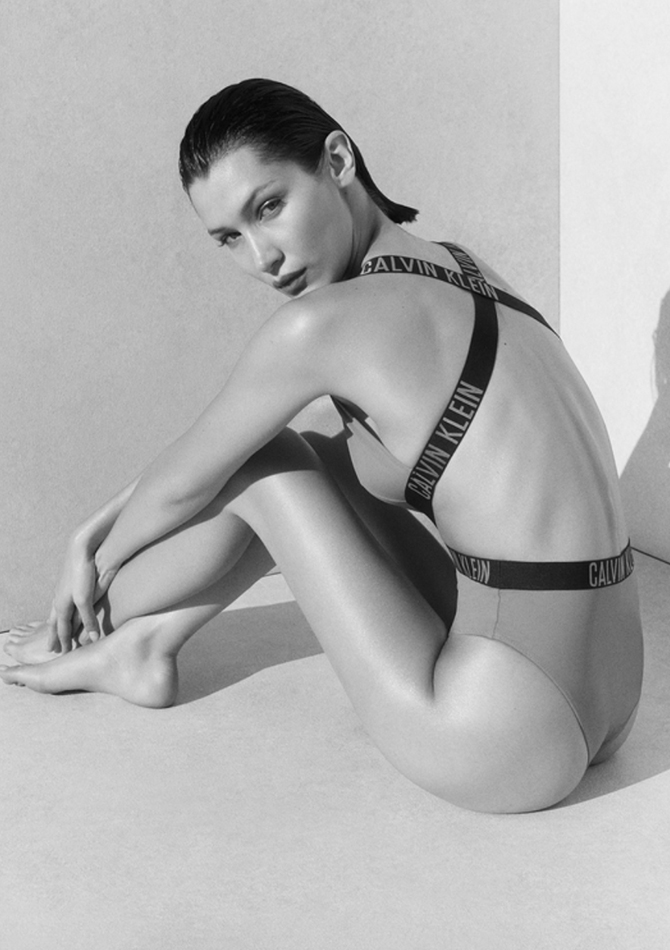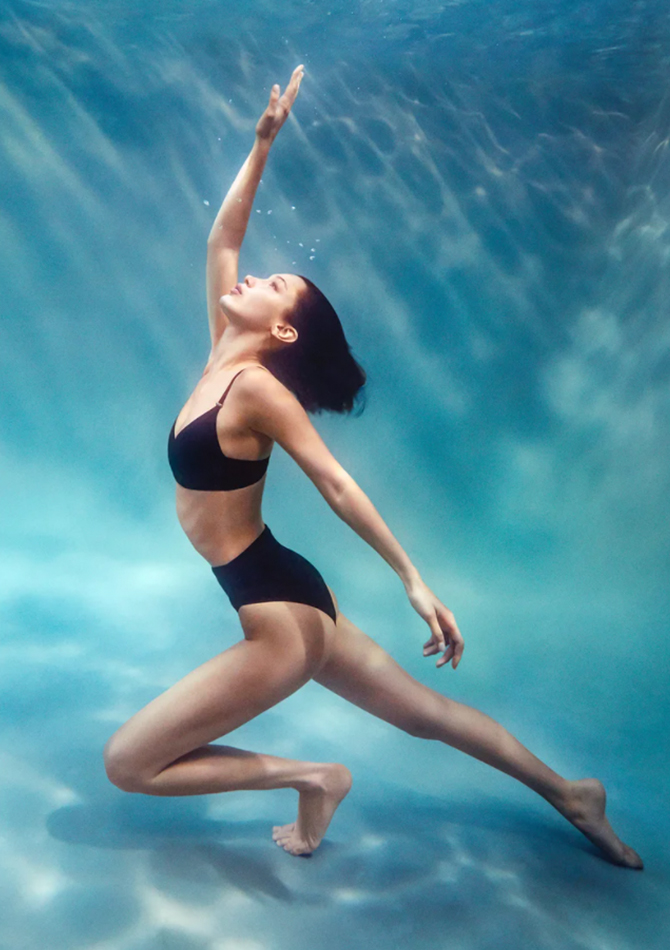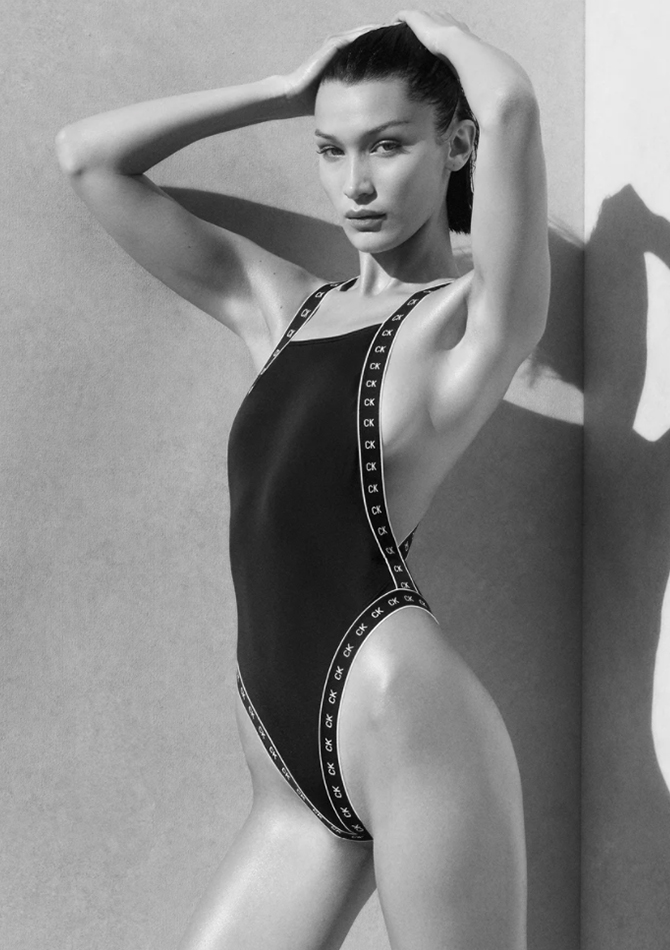 Calvin Klein has tapped Bella Hadid as the star of its CK Spring/Summer 2020 campaign, and it's making us yearn for some pool fun. In the series of images shot by fashion photographer Charlotte Wales, the It-girl can be seen donning the wide range of offerings, from a monogrammed one-piece to a neon bandeau bikini. The top model also took to Instagram to show us some behind-the-scenes shots from the shoot, saying how it was "heaven to be able to work in the water".
Valentino x Onitsuka Tiger is launching soon
Six months after the surprise collaboration was first revealed during Paris Men's Fashion Week Autumn/Winter 2020, the Valentino x Onitsuka Tiger sneakers are officially launching on July 17. Highlighting one of the footwear brand's best-selling designs, the Mexico 66, the kicks are given the neon treatment with three colours—orange, pink, and yellow—available, alongside one in white. Each pair is emblazoned with a stamped Valentino 'V' logo on each side.
Karl Lagerfeld opens its first store in Malaysia
Looking for new brands to shop from? Karl Lagerfeld has arrived on Malaysian shores with its first store at Pavilion KL, and it houses the women's offerings including ready-to-wear, bags, small leather goods, and footwear. According to a statement by the brand, its CEO Pier Paolo Righi says, "As we accelerate the growth of Karl Lagerfeld across Asia and build upon our positive momentum, we see great potential in the Malaysian market." The décor of the store is inspired by the late designer's office and home, with luxurious materials complemented with antique finishings and sketches of his work.
The Karl Lagerfeld store is located at Lot 2.69.03, Level 2, Pavilion KL
Louis Vuitton Men's show will be on the road
Hours before Louis Vuitton was scheduled to showcase its Spring/Summer 2021 collection, the brand announced via WWD that the big reveal will take place in Shanghai on August 6 instead. This marks the first time the French Maison is going seasonless, and after Shanghai, it'll also be making a pit-stop in Tokyo. During its slot last week, an animated teaser film titled 'The Adventures of Zooom with friends' that illustrates the characters' journey out of Paris.
Watch the video below, and stay tuned for the IRL event on August 6:
Tommy Hilfiger launches People Place Program in its fight against racism and discrimination
Less than two months after Tommy Hilfiger spoke up on Instagram in support of the Black Lives Matter movement, the brand has now committed its next step by pledging US$5 million in funding towards a three-pillared platform—partnerships, career access, and industry leadership—with the aim of advancing minority representation in the fashion and creative industries.
The designer himself explained in the press release, "The fact that it has continued to exist in our industry—overtly and systemically—is unacceptable. We are far behind where we should be in achieving diverse representation. It shouldn't have taken us this long to acknowledge that, but we are determined and committed to changing it going forward. We will be intentional, fearless and unwavering in the actions we take. Through the People's Place Program, we will use our platform to create opportunities and stand up for what is right."
Men's Fashion Week officially kicks off
Following the end of Paris Haute Couture Week Autumn/Winter 2020, the digital Men's Fashion Weeks in Paris and Milan and now in full swing. If last week's events are anything to go by, we can expect a continuation of interesting virtual formats to come. Check out the full schedule here, and stay tuned for our roundup at the end of the week.
Read last week's Fashion Buzz here.