Own that sweatshirt you were eyeing on the DKNY Autumn/Winter '16 runway
What is black, limited edition and nonchalantly cool? DKNY's new exclusive #DxKxNxYx sweatshirts goes right to the top of that list as it launched yesterday. The capsule collection features the statement sweatshirts that came down the runway at the finale of their Autumn/Winter '16 show, each with a clever play on the brand name, such as Don't Knock New York, Dazed Kids New York, and Designers Know Nothing Yet—the epitome of '90s streetwear cool. These oversized scuba sweatshirts are screen printed by hand in New York City in a limited run of 150, rendering them exclusive and highly covetable.
Before the rest of the world got to own the sweatshirt, DKNY gifted 150 of them to a select number of influencers. Each garment is marked with a unique number from 1 to 150 and comes packaged with a handwritten note by the designers. There is one right here in Malaysia—entrepreneur, social media influencer and Friend of Buro, Kim Raymond, is one of the first in the world to receive the limited edition sweatshirt. See how she rocks the look in the gallery below:
The #DxKxNxYx capsule collection: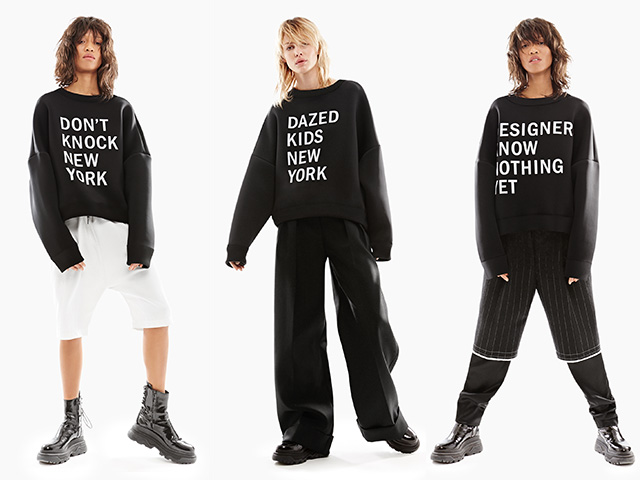 The #DxKxNxYx capsule collection is now available at DKNY SoHo and DKNY.com. The commercial version of the sweatshirt will be available in Malaysia in June/July.
Related stories:
New York Fashion Week AW16: Highlights of Day 7