Businesswoman, fashion designer and mother of two Tengku Chanel Jamidah is a much-photographed native of Kuala Lumpur's fashion scene. The street style star is never captured without the most delectable arm candy (her bag collection would make any woman with sight swoon) and is often seen in a heady mix of both international and local designers. Buro 24/7 Malaysia finds out what makes the very stylish Jamidah tick.
Who in your eyes is a truly stylish woman?
At the moment I am obsessed with Patricia Manfield and Solange Knowles. Patricia for her rock and roll style, and she pulls off her looks so effortlessly. Solange because of her eclectic character which shows through the labels she chooses like Rosie Assoulin. She always looks so put together.
Describe your personal style.
I love that model off-duty look. I'm obsessed with the colour black and am often seen in it. I'm very particular about the cut and fit of my pieces.
What do you look for in pieces you buy? What do you gravitate to?
Something that can withstand trends; something classic and made well. I love statement pieces from brands. Something that contains the brand's DNA and that holds the designer's signature.
Favourite bag on rotation?
Black chain-around Boy Chanel boy in new medium.
Fashion faux pas? What do you hate seeing on people?
Clashing colours or ill-fitting clothes that do nothing to enhance their best features.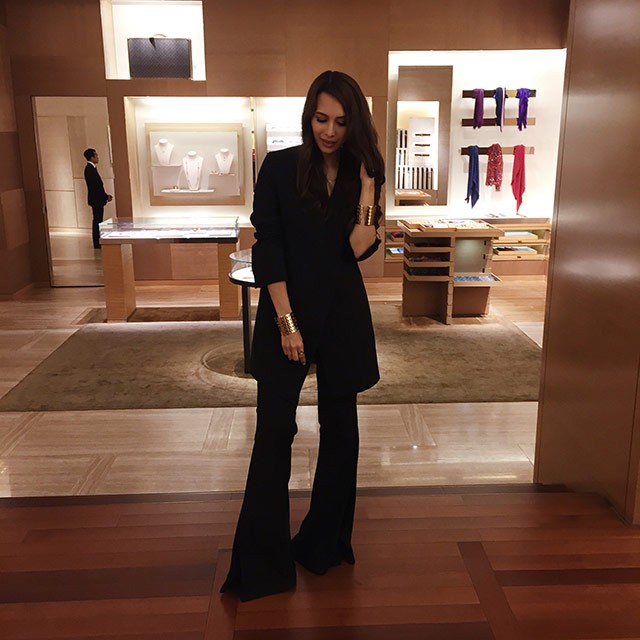 What is usually the first thing you notice in someone's outfit?
The fit. The way it falls on the body and the way someone is able to style it with other pieces and their accessories.
Do you have a favourite designer?
Riccardo Tisci is my all time fave. His couture collections are what I look forward to every year.
You've worked on starting a number of collections (Ultra, Chanela Jamidah and now Thavia X). Is there one that speaks closest to your heart?
Thavia definitely, because every single piece in the collection is something I would wear. It's a labour of love that we see going really far and has a lot of potential not only because the designs are current, but also because they come from the heart.
What is the most important thing a woman should possess?
Graciousness.
What are your thoughts on the local fashion scene?
I feel the scene is growing so incredibly that it's really encouraging. For the longest time there was a lack of creative inspiration in Malaysia. But what I see coming from the local designers has convinced me that there is a lot of potential for our industry. I feel social media and the growth of e-commerce has allowed
Malaysian fashion kids express themselves in ways they were never allowed to before. I love seeing the looks walking around during KLFW.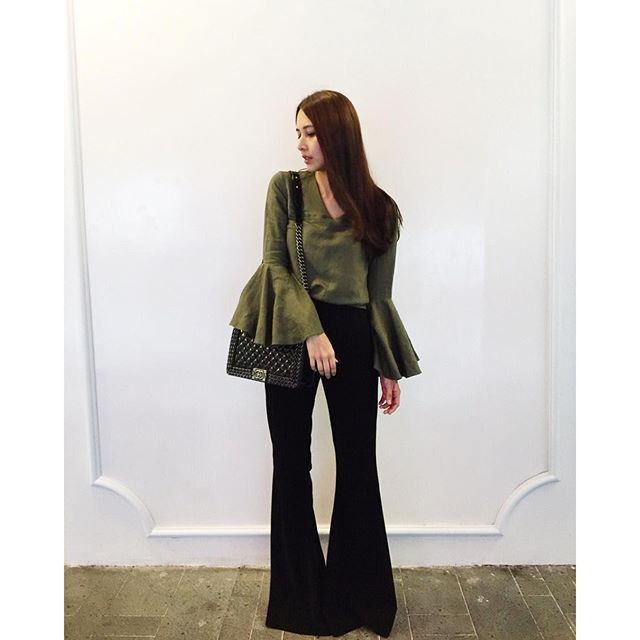 You're a mother of two and you run a business. How long does it take you to get ready in the morning?
I get dressed on the fly. Although it sometimes takes me half an hour to choose an outfit, I use very minimal makeup on weekdays so my beauty regime takes all of ten minutes. I don't like thick makeup as my skin is very sensitive.
What is a simple tip or trick you can share to help speed up the process?
Have several staple pieces in your wardrobe. Go to pieces that you are able to style with anything you buy.
What music are you currently listening to?
Kehlani, FKA Twigs and the Soulection Radio Show on SoundCloud.
Who would you next like to see as a part of this series?
Patricia Manfield. Kind of obsessed with her.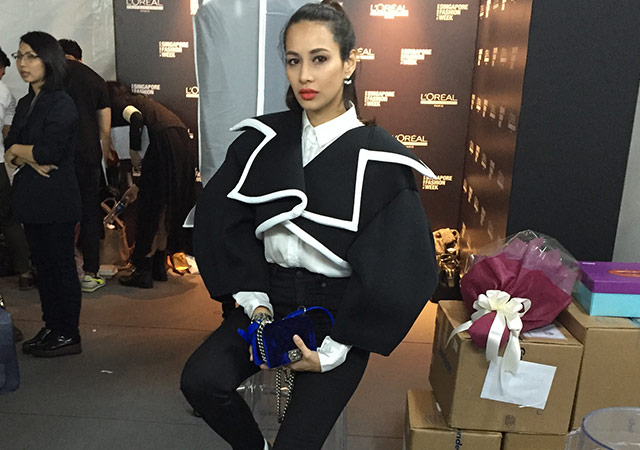 Related stories:
| | |
| --- | --- |
| SHARE THE STORY | |
| Explore More | |