When it comes to monograms in fashion, there's none that's more emblematic and iconic than Louis Vuitton's. From Takashi Murakami's colourful rendition (during Marc Jacobs's reign) to Kim Jones's Supreme collab to most recently, Virgil Abloh's iridescent take, the logo has undergone multiple reinterpretations throughout the decades, but like a true icon, the brown-on-brown print—featuring flower and clover patterns and interlocking 'L' and 'V'—remains one of the most sought-after.
THEN
Although the brand was established in 1854, it wasn't until 42 years later when Louis Vuitton's son, Georges decided to create the Monogram in honour of his late father. Georges's son, Gaston-Louis Vuitton, explained how the motifs on the print came about. "First of all, the initials of the company—LV—are interlaced in such a way as to remain perfectly legible. Then a diamond. To give a specific character to the shape, he made the sides concave with a four-petal flower in the centre. Then the extension of this flower in a positive image. Finally, a circle containing a flower with four rounded petals."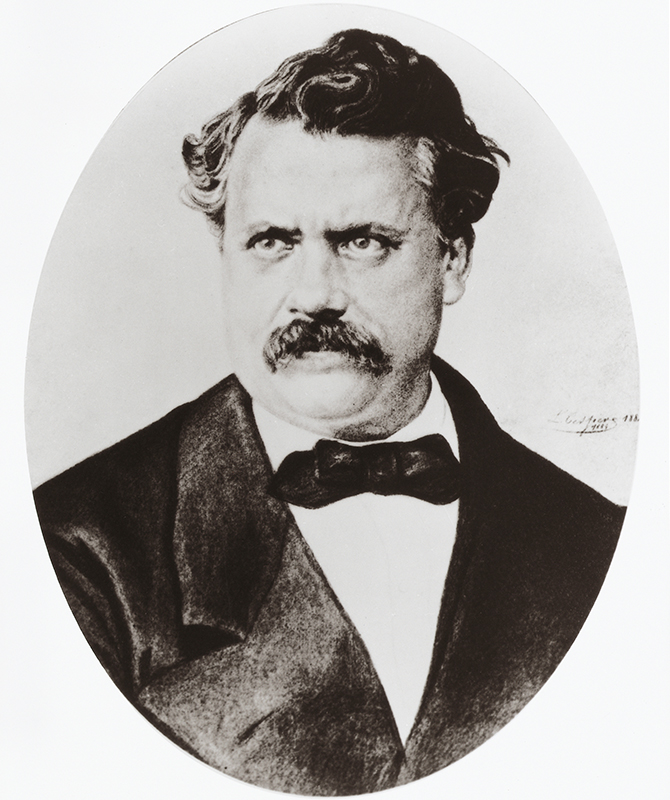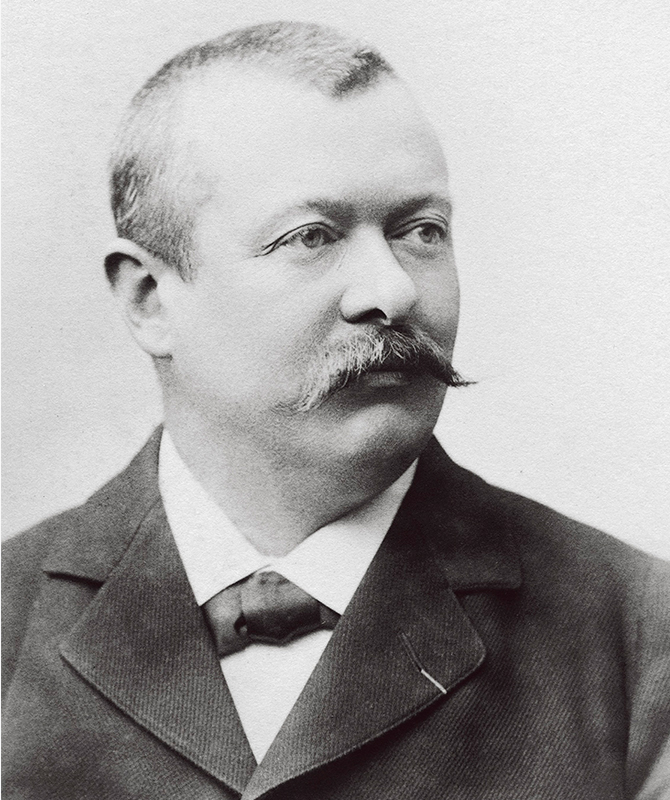 Logos that unique were uncommon at that time, and the introduction of it propelled the French fashion house to new heights. Aside from fighting counterfeits featuring canvases created by the founder—the Trianon gray canvas, striped canvas, and the checkerboard canvas Damier—the modern Monogram also helped their products to be instantly recognisable, further elevating the brand globally.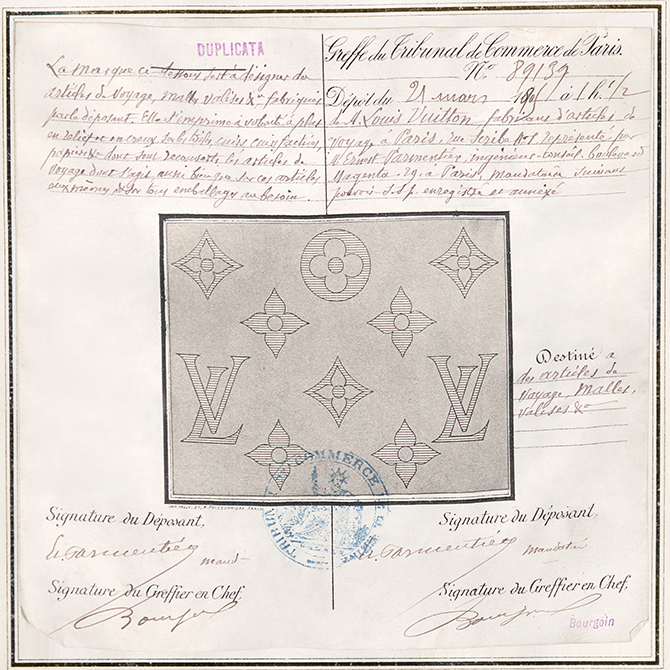 In 1897, the Monogram was registered as a design, and in 1905, as a brand. But that's not it. Throughout the years, the Monogram canvas continues to be upgraded. Originally a woven fabric, a coated version was introduced in 1906 to be more resistant than its predecessor, although it was still too fragile for manufacturing soft-sided products. Almost 50 years later, the fourth-generation owner, Henry-Louis developed a new coated canvas with the help of technological advances. The material was ideal for both soft and hard-sided items, from handbags to trunks and more.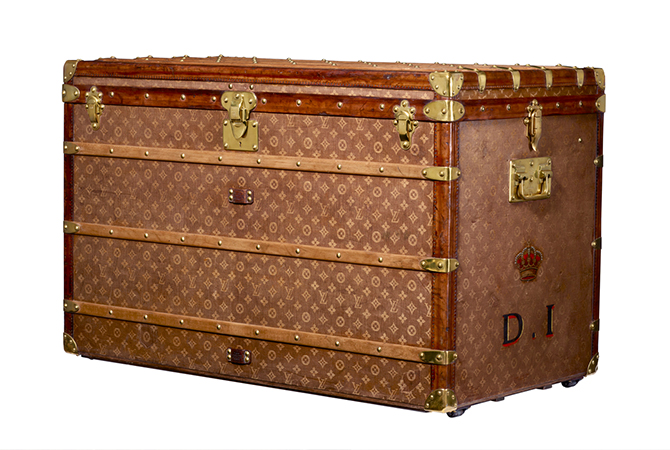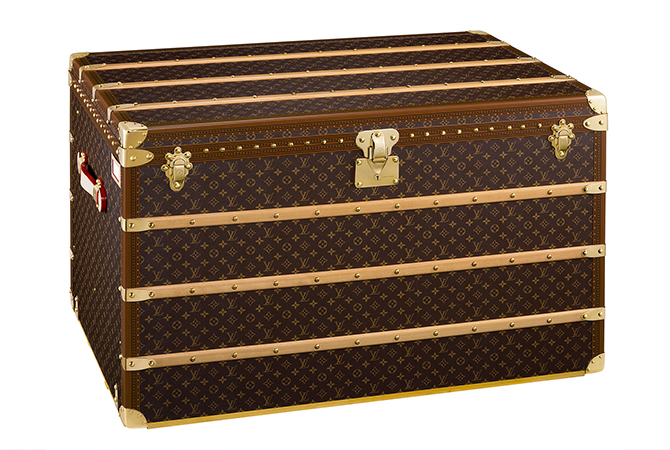 NOW
124 years later since the Monogram was first created, current artistic director of the women's universe, Nicolas Ghesquière, has unveiled a new take on the motif. Named "Since 1854", the collection pays homage to the birth year of the French fashion house. The updated canvas exudes a retro feel thanks to the neo-vintage jacquard material (that's available in grey and burgundy hues), and motif-wise, the '8' in 1854 has become a petal, emblazoned alongside Louis Vuitton's signature flowers.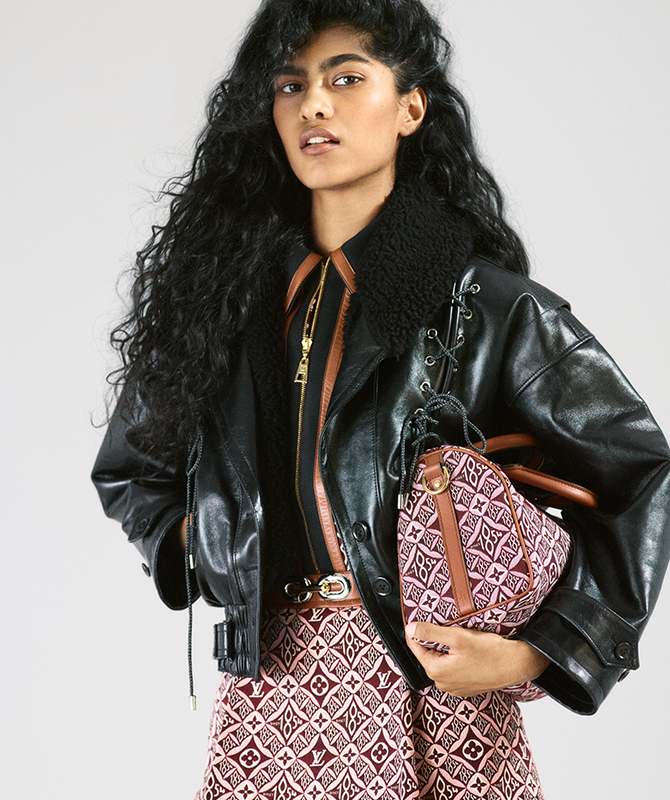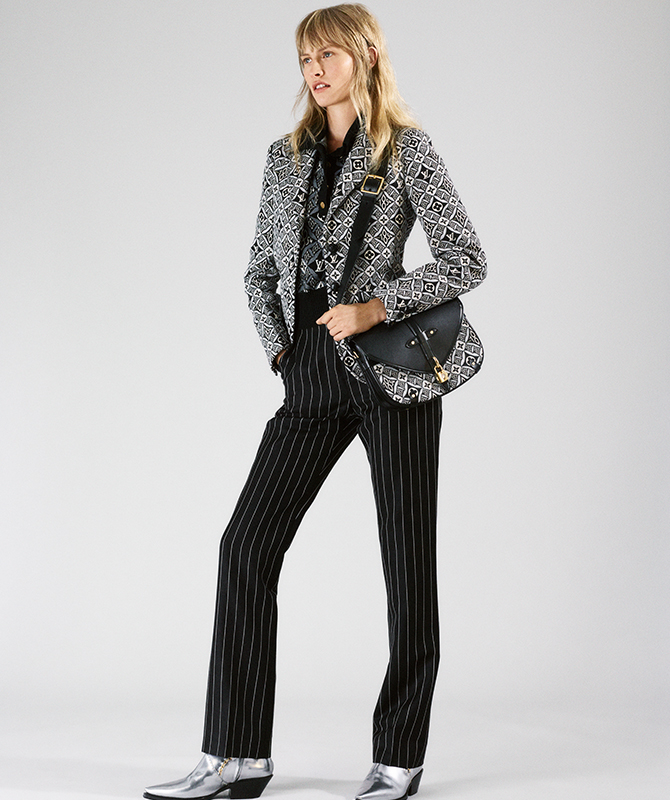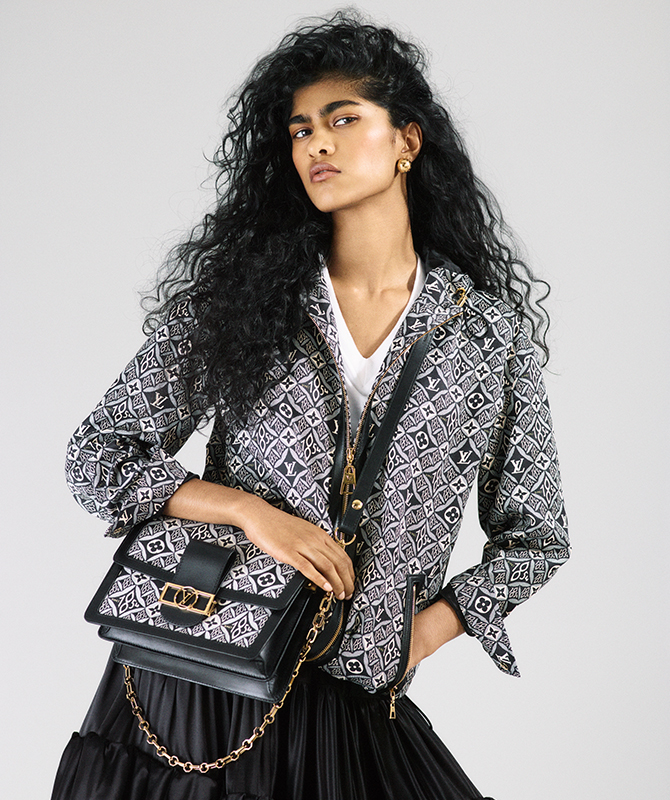 The Louis Vuitton Since 1854 collection launches is now available online and in stores.
| | |
| --- | --- |
| SHARE THE STORY | |
| Explore More | |