Features
Stuart Vevers: Coach is set to redefine luxury for a new generation
From "Accessible Luxury" to "Expressive Luxury"
PHOTO: COURTESY OF COACH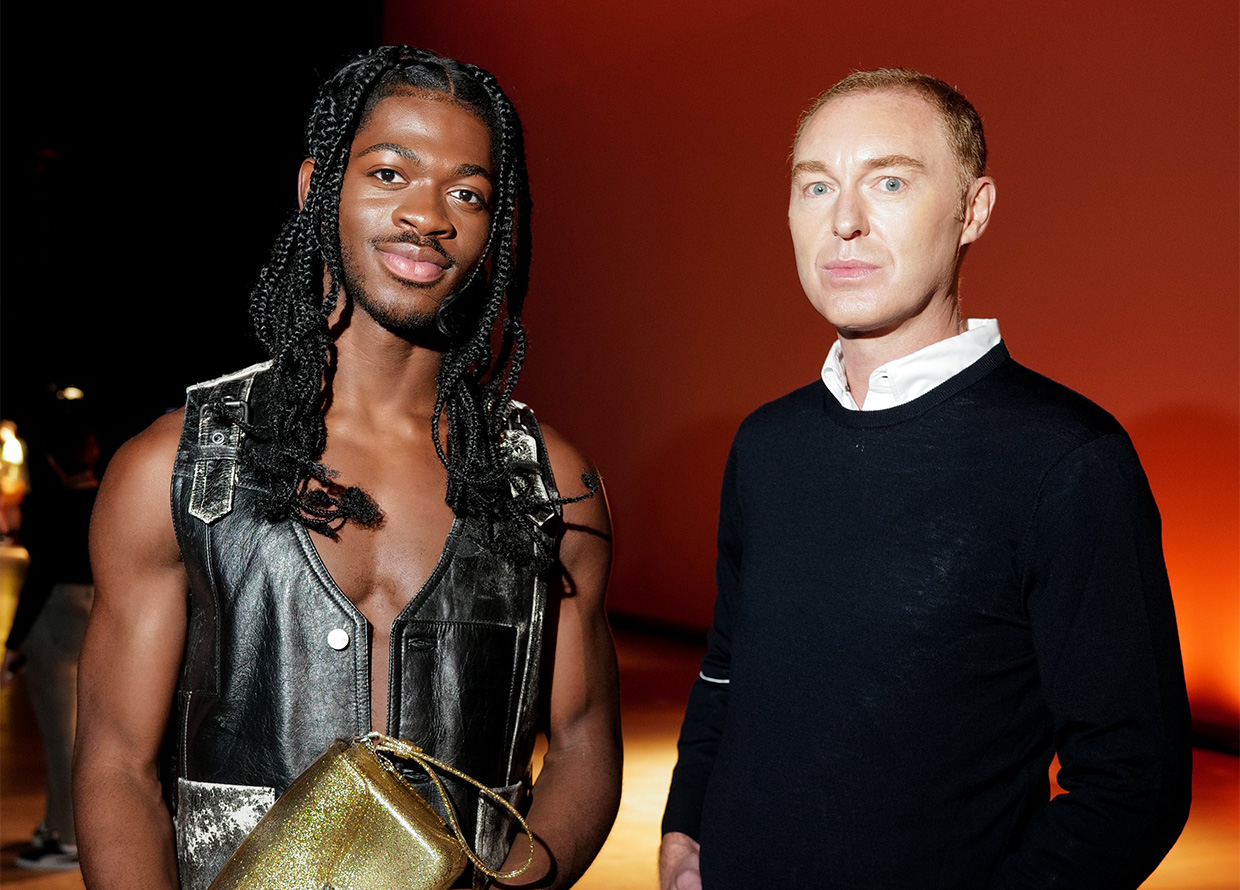 Coach's Spring 2023 collection was the start of a fresh chapter—not only did it mark the official debut of Lil Nas X as the new global ambassador for Coach, but it was the first step towards the house's new global brand positioning. Leaping the evolution from "accessible luxury" to "expressive luxury", one might wonder what the difference was, especially when the brand has presented a more youth approach for a few years already. 
That being said, Coach's Creative Director Stuart Vevers has never been shy about his vision of adapting the house's heritage with today's lens for the younger generation. "Expressive Luxury" caters to the same crowd, with a more explicit focus on the true values close to the heart of Gen Z and Millennials—a group projected to take over 70 per cent of the consumer group by 2025. Self-expression is one; status and exclusivity are another two. On top of that, keeping everything on a sustainable fashion path is equally important. 
View this post on Instagram
As such, expressive luxury will be all about "creating emotional connections with consumers at key life moments, instilling confidence and the courage to be themselves as they explore and define their identities," so goes the press note. So, in some ways, it hasn't changed much. Instead, it has synergised.
"I don't think it has necessarily changed. It shows that the creative vision and the business strategy have really come together. For me, the idea of expressive luxury is inspiring and liberating. We've come together to create something that is, hopefully, meaningful," Vevers tells us backstage of the Spring 2023 show. 
Ahead, the Creative Director shares more on Coach's new direction, what American style looks like today and his tête-à-tête with sustainability. 
On the next generation:
"I always find them leading the conversation because they're discovering things in a new way, and it influences all generations. I've always been personally drawn to them because they're setting the tone for the rest of us. It inspires me and is an important way of approaching my design work."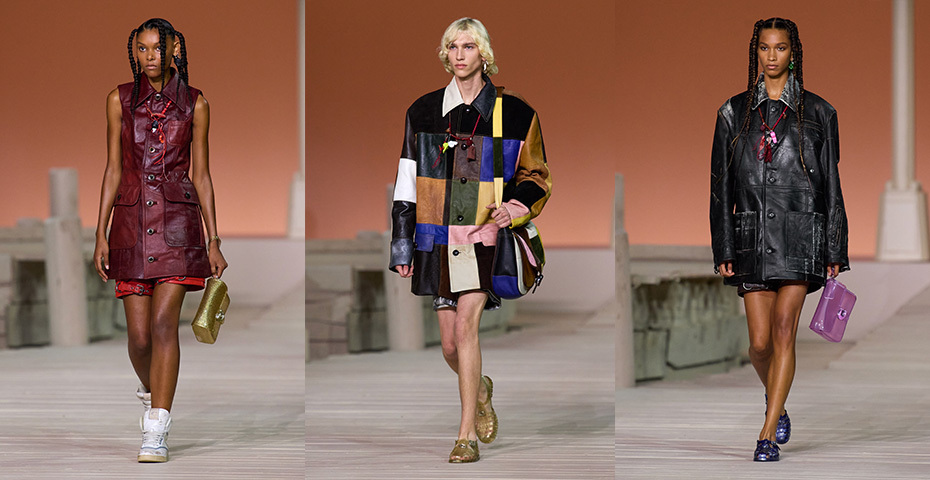 On circular innovation and applying it to upcoming collections:
"I've been using the runway as a place to experiment and explore style and creativity, as well as to experiment and learn about sustainability and circularity. We've been doing that for a few years now, but it's more apparent in this [SS23] collection. Towards the last few looks, we see rugged leather pieces—patchwork!—and they're actually all made from repurposed vintage garments that were essentially coming to the end of their life. 
"What's interesting is that it shows how leather can be desirable as a circular material because of its longevity. Many of those materials could be 30 to 50 years old, and we're giving them a new lease of life because it shows that they have staying power."
On the concept of the #CoachSpring23 show
"I started the season drawn to something quite beachy—but it's different for a Coach collection, so I wanted to ground it to how young people in New York City often approach the beach. You jump on the subway, go to Coney Island or Rockaway Beach, and hang out by the pier. That was the idea that set the scene to transport us to a different world and became a backdrop for new ways of approaching Coach leather outerwear. The accessories were also a high point of self-expression—the necklaces and jewellery were almost like you had pick things up from a souvenir shop or off the beach. There were a lot more personal details coming through there."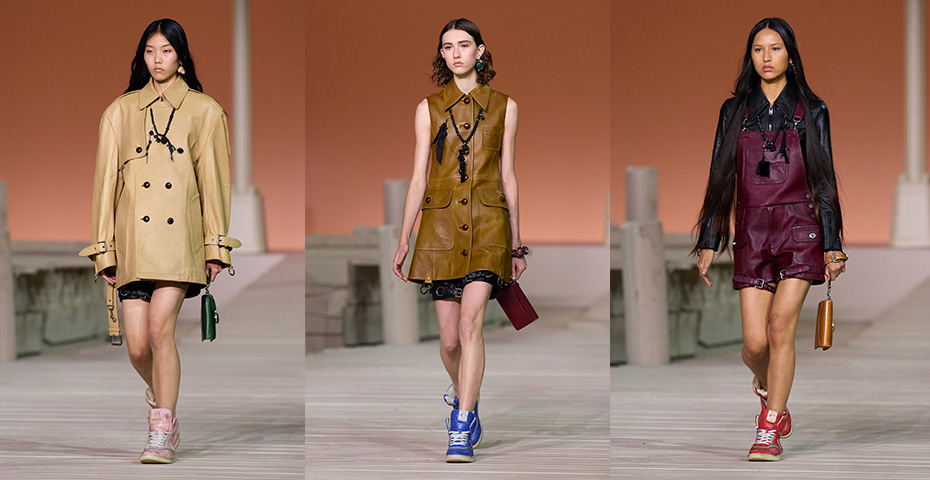 On today's American style:
"Whether it's workwear or blue collar references, the starting point is always a sense of ease. Be it the humble white T-shirt, denim, sneakers or a biker jacket; they often come from a place of function. I find it projects a real everydayness, imbued with a certain coolness."
On changes in fashion, post-pandemic:
"I think we're all still learning. Initially, I thought there would be a stronger reaction in fashion, against comfort, sweats, and comfortable shoes—seeing as many of us were working from home—but it turned out we have gotten used to that comfort. However, we also want to have a bit more fun with it.
"When the pandemic first hit, I thought, why would anyone be interested in fashion when there seemed to be bigger priorities in people's lives. But in fact, it was interesting how important it was to people because fashion made people feel better. It reminded me what I love about fashion—it has the power to make your day brighter and cheer you up."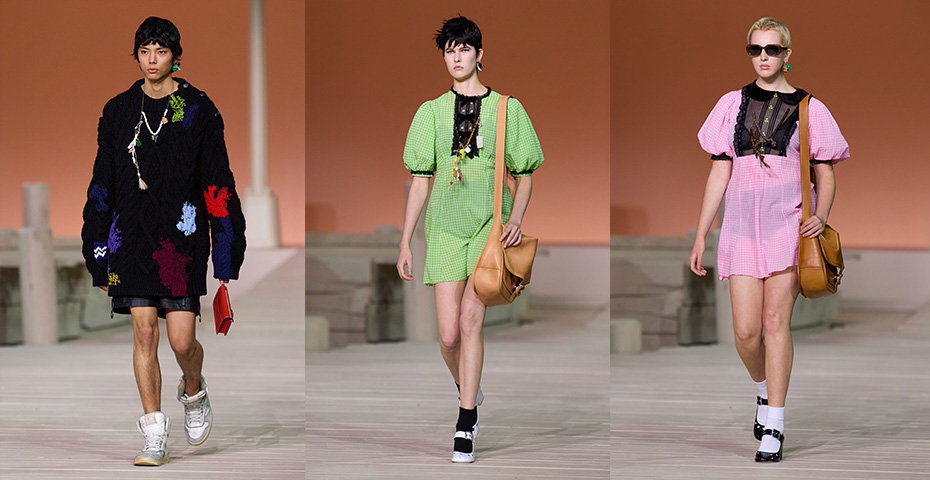 From powerful stories that stir up meaningful conversations to collaborations that offer an alternate creative perspective to deeper roots in circular fashion, Coach knows what the community wants, and they're here to deliver. 
Join the conversation and get the latest updates at @coach on Instagram.
| | |
| --- | --- |
| SHARE THE STORY | |
| Explore More | |