Features
Steven Kolb on the American fashion, Men's Fashion Week and Instagram
"Commercial is not a dirty word."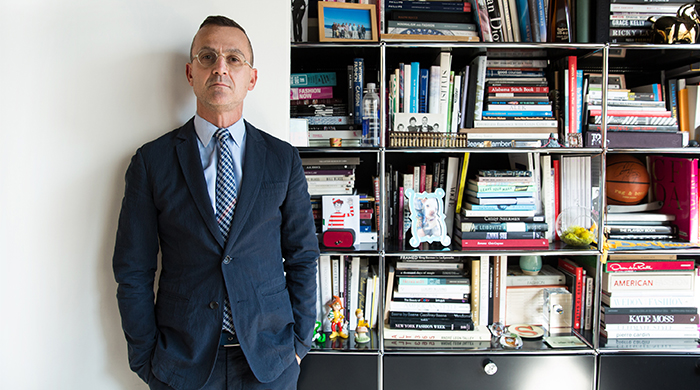 We expected to see more bare celebrity bodies at the 2015 CFDA Fashion Awards but this time the majority chose conventionally. So, how did this maximum exposure trend become such a thing?
It started, of course, last year at 2014 CFDA Fashion Awards when Rihanna wore an Adam Selman dress covered in Swarovski crystals. Well, I must tell you that this dress in person was not nearly as sheer as it was in the photos. You'll laugh, but I would say she was pretty covered. One of our members, Kerry O'Brien, has a line of invisible underwear called Commando, which Rihanna wore that night. It sure started a trend, but even Rihanna's look goes back to Marilyn Monroe, Cher at the Oscars, and Bob Mackie. You know, fashion is fun, fashion is about expressing yourself. Short of obscene, I think it's fine.
The first-ever New York Fashion Week: Men's took place 13 to 16 July 2015. Why did the CFDA finally decide to make it official and separate, and why didn't it happen earlier?
There was a Men's Fashion Week fifteen or so years ago that didn't solidify. The reason now is that menswear has become more creative and innovative, particularly in the United States where right now there are many young menswear designers who are adding to the conversation. We discussed Men's Fashion Week for a while, so when our first partner, Amazon Fashion, came on board, we knew it was time. We wanted to create something that would be authentically about men's fashion, not a commercial circus-like atmosphere. Men's fashion in the United States has matured, it doesn't have to be bland anymore, and the American guys are embracing it and being more creative in a way they dress.
What advice could you give young designers who want to start and grow their brands now?
Have a strong vision, which sounds like a cliché, but it's so important. Be ready to work. And be true to yourself. Often you are so tempted to worry about what happens to your left, to your right or behind you, but you just have to stay focused. Last night I spoke with Joseph about reinventing yourself. Well, you don't always have to reinvent yourself. Every season doesn't have to be the next thing. If the slit in the skirt is your thing, then just do that, keep doing that. Or if you are known for a perfect white shirt, make it your core item. Because then the customers are going to recognize you and come to your for that. Make it your core and then build on that core.
So what exactly, beyond sportswear, sets American designers apart?
There is no fear of commercialisation in American fashion. I don't think fashion is art. I think it can be artistic, but it's not art. Fashion is a business. You can be the most creative person but if nothing sells than you are out. Commercial is not a dirty word.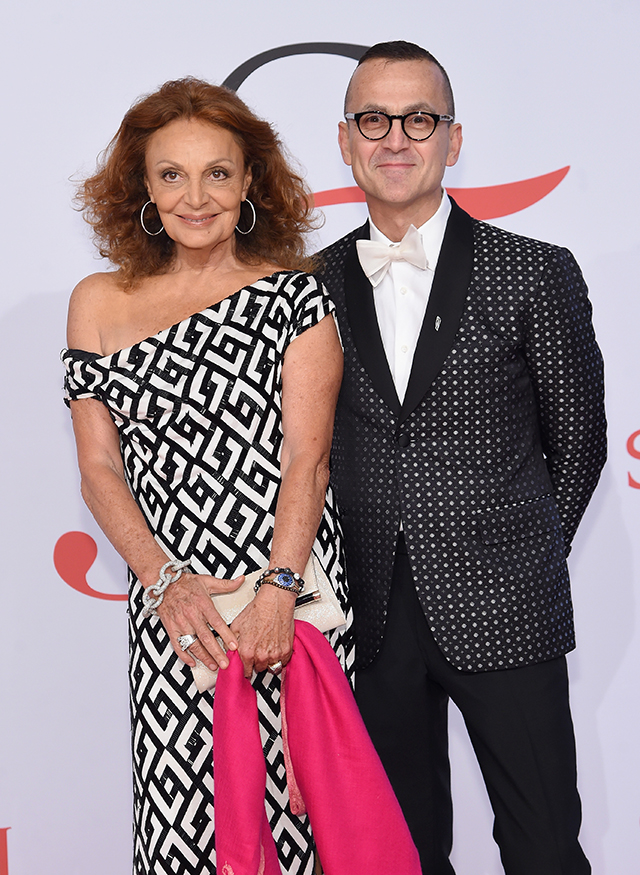 The CFDA embraces digital changes in fashion – last year you established the Fashion Instagrammer of the Year Award and this year awarded Instagram's CEO Kevin Systrom. How have the digital and social platforms changed the industry?
Today, we are all chasing content. Buro 24/7 is a great example of this changing landscape. Event traditional media is caught in the change. Digital tools give designers, and even the CFDA, a chance to tell a story as they want to tell it. It's a way to talk directly to the audience that you control and own. You can say things the way you want to say them. And you can develop relationships through those channels and get a sense of what a customer, an audience likes. The traditional landscape of retail has also shifted from a wholesale model to a more direct to consumer model. It's empowering from a business standpoint.
So you don't think that fashion lost something by losing its exclusivity and mystique?
I don't think so. I think there is still mystery and allure to fashion. Following Tory Burch on Instagram doesn't put you into Tory Burch' show, and liking a picture that Marc Jacobs posts from a trip he is on doesn't mean you're with Marc Jacobs. Music has always been very mainstream and accessible but there is still an allure there; we still want to know where Beyoncé and Jay-Z are. So no, I don't think it's taking anything away from it at all. I think it enhances it.
Over the years, you have done a lot to change how models are treated and perceived by the industry. Do you see the situation changing for the better?
Back in 2007 we started the CFDA Health Initiative based on the concern about health and wellbeing of models. Every season we release recommended guidelines that focus on education and awareness for the industry. And I see the change happening. We have always advocated that no girl under the age of 16 should be working on the runways and during fashion week because emotionally and physically they are not mature enough for that. And we got that girl off the runway, at least in New York City, which is a big change. There is now a new legislation that protects models under the age of 18 is similar ways that the child actors are protected. There are differences, of course, because a child actor goes on a set for three months, they have a tutor and one employer, whereas a model has multiple employers. So we've been working with the Department of Labor on refining it.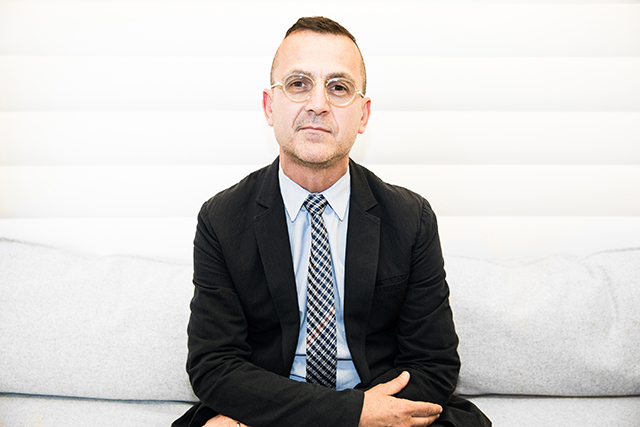 What does your average day look like?
None of my days are the same, but I will tell you the kind of day I like. I started my day at 9 with a breakfast with one of our CFDA members named John Bartlett. John is a vegan, and he's got a great idea having to do with vegan fashion, so we discussed that. Then I spent a lot of time planning, budgeting and number crunching for Men's Fashion Week. I had lunch with another CFDA Member, Alexandre Plokhov who used to have a line called Cloak and now it's called Alexandre Plokhov. He's going to be one of our designers in Men's Fashion Week, so we spoke about his business. I had a couple of calls with the Mayor's office about the Local Manufacturing Initiative. And tonight Ken Downing, the Fashion Director of Neiman Marcus, is getting an award at the High School of Fashion Industries, and I'm going there to present him the award. I often go to night events, but I'm much more productive in the mornings. I start emailing at 7am when I am still at home.
Are clothes and fashion a big part of your life now that you are so involved in it?
Well, I'm not a fashion guy, although I'm lucky that I work in fashion, so I understand it and have access to it. When I started at the CFDA, someone would ask me who American Designers are, and I would have said Ralph [Lauren], Calvin [Klein], Donna [Karan], I wouldn't have known anything else, just the big guys. Now I know a lot of creative people, at many levels, and I'm very inspired by them and love to be around them. I go to these amazing events, am involved in producing the CFDA Fashion Awards, got to go to the Burberry show, went to the MET Gala. No matter how often I go, I keep asking myself, how did I get here? But at the end of the day, when I don't work at the CFDA any more, I'm not going to chase it. I enjoy it while I have it, but I can see myself living somewhere quiet and just gardening and being very happy.