"This year has taught us how important fun is for our mental state and if a nice dress makes you feel a bit better in a world of misery then that's not something to turn your nose up at."
Lust at first sight. Unbridled, intoxicating, must-have-you-now lust. You knew, instantly, in the way you know that something, someone, may not read as a stable suitor by any stretch of the imagination. To outsiders, it's a bizarro match, with a warning sign and 'short-lived romance' written all over it. But this pairing, this person, makes you feel good. In the here and now. I had this feeling recently, with a dress I saw and swiftly bought (for obvious reasons I couldn't try it on) in a charity shop (thrifting hack, for yuppie hand-me-downs, two words: Hampstead Heath). A strapless, label-less, metallic pink, 1980s cocktail dress, that makes me look a bit like I'm entering into a Quality Street lookalike contest.
Absolutely fabulous? Utterly hideous? Yes and yes. If you hadn't already assessed, it's completely, without any air of apology, over the top. Minor detail: I've received no actual invites that require such a ricochet of good and bad taste (just your standard six-person max, freeze outside for two to three hours with your dearly beloved and try to talk about literally anything but how cold it is and what TV shows you've been watching recently… easier said than done). Costume drama seems a little excessive as we, slowly, ease out of our languishcore. Or is it? This shockability factor, detour from comfort and really any context from my day-to-day life, is at the heart of what makes me fervent with the desire to wear such fruity attire. Out for dinner! Washing the dishes! Anywhere! With anybody (or nobody)! An impulse purchase that I've recently come to acknowledge as a form of revenge dressing, reincarnated for a post-pandemic age.
"The dress is a language in and of itself. A pointed symbol of transformation and retribution."
If this phrase is familiar to you, it will doubtless be because of a black cocktail dress that birthed the movement. Designed by the Greek designer Christina Stambolian and worn by Lady Diana in 1994, to attend a Vanity Fair party at the Serpentine Gallery. Interestingly, it was hanging in her wardrobe, woefully unworn, for three years prior to this occasion. Deeming it as too daring, too revealing, too un-royal. This is a dress that draws attention: shoulders exposed, waist cinched in, cleavage flashing, hemline-raising. It made its public debut on the night that it was revealed that Prince Charles had an adulterous relationship with Camilla Parker-Bowles. "She wanted to look a million dollars," the princess' former stylist Anna Harvey revealed, "and she did". What was she feeling that night? Angry? Upset? Elated? Lost? It is anyone's guess and really it didn't matter then, nor now, one iota. The dress is a language in and of itself. A pointed symbol of transformation and retribution; at a uniquely awful time when one's natural instinct might be to go off-grid, temporarily shy away, for fear of an audience witnessing you at your most vulnerable. No—this was a look that refused to wallow, that demanded fun and frivolity. A script re-write.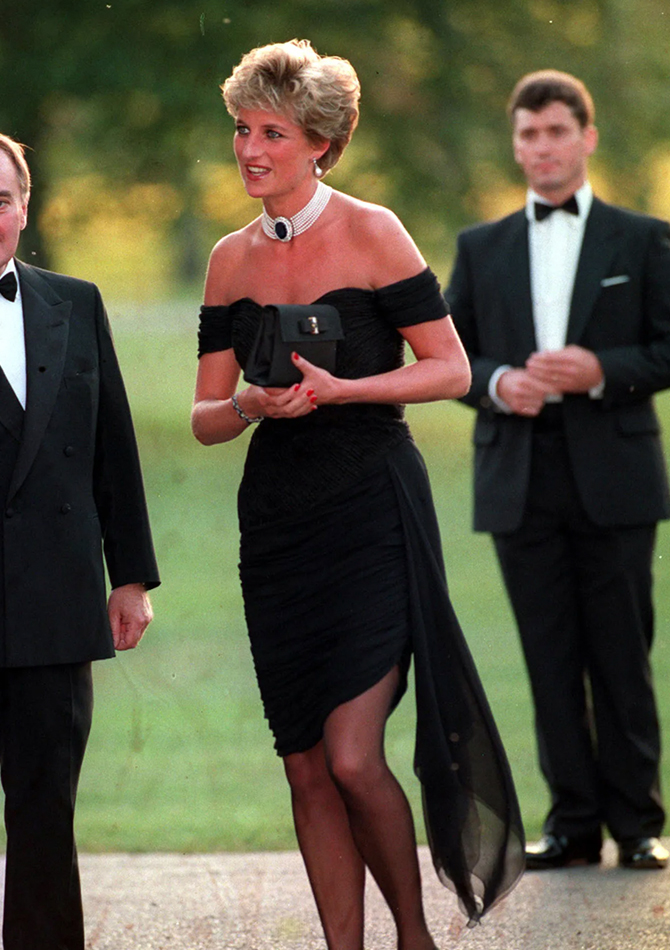 In 2021, it is precisely this renewed focus on optimism and opulence—after so long without its embrace—that is making a comeback. Covid-19 is the ex-boyfriend we want to exile from our lives, from our closets. I put this to some girlfriends recently and they, too, were in firm agreement. "I think we all had to buy comfy things that we'd rather not wear this year," Holly tells me. "But it felt too obscure to be dressed up in front of a screen." Recently she's indulged in a vintage Valentino pink 70s power blazer and a "hilariously impractical" sequinned mini dress. "I miss going out and getting dressed up after a year of joggers and slippers," she explains. "I don't even know when I'll wear them once we can go all out again but just owning them felt comforting."
"Of course, this year has taught us that there are way more important things in life than clothes," she adds. "But it's also taught us how important fun is for our mental state and if a nice dress makes you feel a bit better in a world of misery then that's not something to turn your nose up at."
Getting dressed up can be an entirely self-gratifying enterprise. Some may chalk it up as, merely, an act of escapism. I'd argue it's more an act of realisation, radiating an assertiveness that's been there, albeit in the waiting area, all along. Like a visual representation of Kim Cattrall's life mission statement—"I don't want to be in a situation for even an hour where I'm not enjoying myself."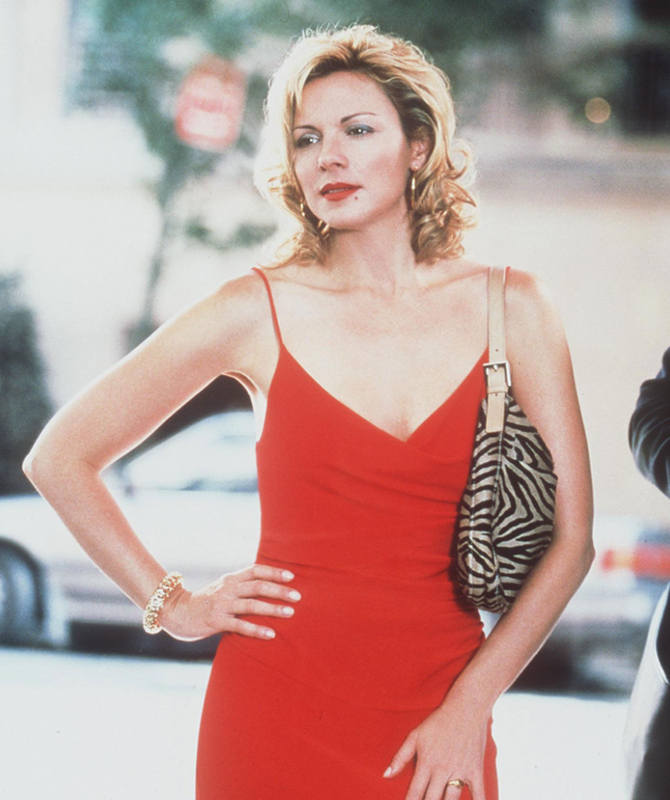 "For AW21 we have invested in what I am terming the 'new sexy'", shares Natalie Kingham, Global Fashion Officer at MATCHESFASHION. "Designers are really in tune with the fact that we will want to dress up, have fun and feel feminine and empowered." Versatility is important, she adds; combining feminine silhouettes with softer fabrics ("new designers Nensi Dojaka and Maximillian embody this perfectly," Kingham adds).
There is not one singular 'look' to master the art of revenge dressing. It's an emotional response. To borrow a Billie Eilish line, alongside her peak RD shoot for British VOGUE: f**k it – if you feel like you look good, you look good. "I do have a tendency to 'dress sexy' in the traditional sense," Heather says. "But it has a lot to do with simply liking these body-con garments aesthetically – frothy collars and shapeless dresses really aren't my thing at all – coupled with a carpe diem attitude about my figure. It's not so much about sex as self-confidence." And, well, what can be sexier than that?
| | |
| --- | --- |
| SHARE THE STORY | |
| Explore More | |