Features
Reformation's Yael Aflalo on making sustainable (and stylish) clothes for everyone to love
Eco chic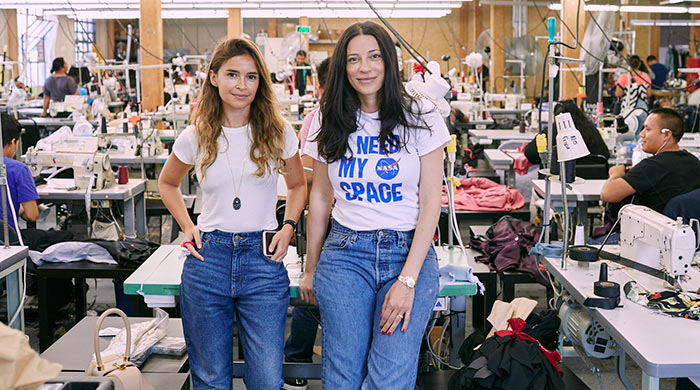 When Los Angeles-based designer, Yael Alfalo witnessed terrible factory conditions in China and fashion's negative environmental impacts, she became disenchanted and left the first company she started. With a dream and brand tagline in mind, "We make killer clothes that don't kill the environment", Alfalo started Reformation. Little did she know that this then-side project in 2009 of remaking clothes out of vintage items would grow into an empire today; a Soho flagship store together with the Lower East Side and Los Angeles locations. The ethical label thoroughly infiltrated Hollywood's It-crowd like Miley Cyrus, Rihanna and Alexa Chung, and before long, Reformation became every cool girl's favourite brand. Below, digital entrepreneur and founder of Buro 24/7, Miroslava Duma, chats with Aflalo about the latter's passion for sustainable methods, work process and the secret to the brand's cult success.
You started your first business, Ya-Ya, at the age of 21. What made you want to start all over with Reformation?
Throughout my years in fashion, including my 10 years with Ya-Ya, I became increasingly aware of the harmful practices my previous company had fallen victim to: overprinting lookbooks, wasted fabric, just to name a few. On a work trip to China, I witnessed firsthand the devastating amount of pollution created by the industry and I knew that I had to make a change to help break this cycle. At the time, there weren't many other brands producing sustainable clothing that I would actually want to wear, so I created Reformation to fill this void at the intersection of design and sustainability. First and foremost, we're trying to make great clothes that everyone will love, which also happen to be sustainable.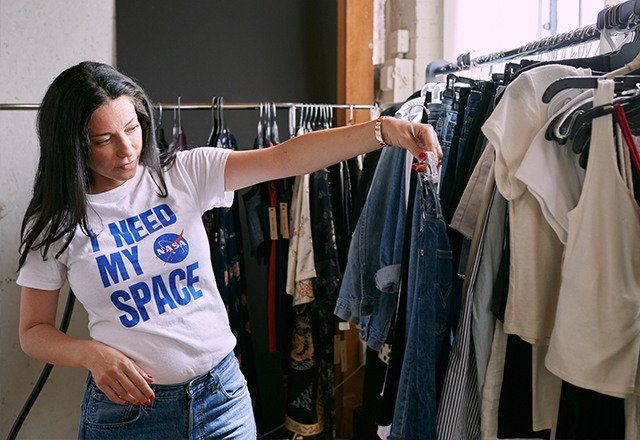 As a designer and entrepreneur, what was the turning point that made you decide to pursue a sustainable business practice?
Fashion is currently the second most polluting industry in the world, and the second largest consumer of water. Making fabric uses water, energy, chemicals and other resources that most people don't think about, or ever see. There are also over 400 million people worldwide who help make our clothes—and in worst cases, they are subject to unsafe and unfair working conditions. The invisibility of the resources and people behind our clothes makes talking about the true costs of fashion difficult. At Reformation, we want to lead a movement towards a world where sustainable manufacturing is the status quo, and customers can feel empowered to change the world without compromising on style.
Has your vision of the brand evolved from when it first launched?
When I first started Reformation, my vision was simple: to create a brand where fashion and sustainability can co-exist. My vision still remains the same, but on a larger scale.
What were some of the obstacles during the early stages, and how did you overcome them?
When I used to tell people that I wanted to create a sustainable clothing company, many rolled their eyes. At the time, many eco-brands weren't looking at trends or focusing on fit. I looked past the criticism and moved forward with Reformation. As we started to grow, we saw some challenges in creating sustainable clothing without using traditional manufacturing methods overseas, which is when we set out to create our own factory here in Los Angeles.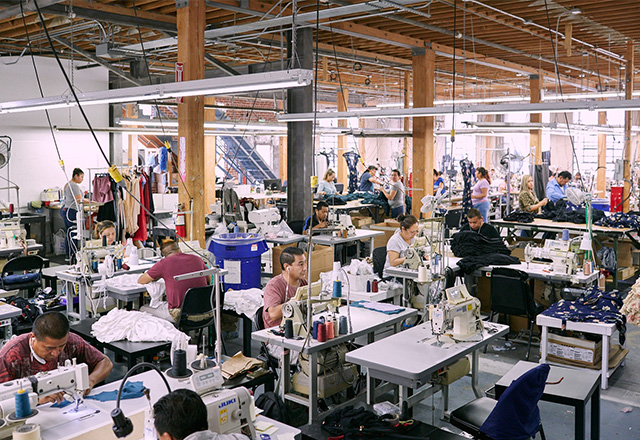 Tell us about the design process at Reformation.
First, I sit down with my designers and ask them what they want to wear, and then we go through a number of sketch phases. Once the samples are done, we fit various people with different body types in the office to ensure the best possible fit. I would say that I sit in on 90 percent of the fittings, just because I want to make sure that our styles fit a variety of women and in the most perfect way. Because of the great fit, I think that's why so many celebrities are attracted to Reformation. We continuously create pieces that are sexy but at the same time, effortless and chic.
How do you source vintage pieces and materials?
We buy our vintage pieces from wholesalers across the U.S., and redesign these materials into one-of-a-kind pieces. Repurposed clothing can save more than 13,227 pounds of CO2 emissions per year. Repurposing vintage denim and cashmere or wool sweaters also means that you get the perfect feel and fit, lessening the carbon impact of making new materials.
"Sustainable fashion isn't something new—it's just that it is becoming more mainstream, and people are becoming more aware of their purchasing habits and finding ways to reduce the impact fashion has on the environment."
What are the brand's most popular pieces?
All our pieces are chic and cool, and I think our customers know that. While we update our styles weekly, we definitely bring back items that we see our customers loving. We launched our holiday collection last month that did especially well with many of the pieces selling out on the website. We definitely use social media to listen to what girls want more of. We also love seeing women with different styles in our clothes, and we produce a range of styles to fit each and every customer—diversity continues to grow with the brand.
What message do you want to convey to your customers through social media and your ads campaigns?
We like to convey to our customers how important sustainability is to us, and how different all of our #RefBabes are. Our customers are multifaceted, confident and cool and we try to show that in our communication with them.
Do you think that fashion in general can become sustainable at some point, including big brands?
The industry will have to change given resource constraints as well as environmental and social constraints. I think it's a matter of "when"—when will big brand leaders respond proactively, or will they wait until it's a matter of compliance? We're really excited about the future of sustainability and the technology that comes along with it. Our long-view is that Reformation will be a go-to fashionable lifestyle brand for all things sustainable.
You seem to be very interested in technology. How do you incorporate tech into your life and work?
Technology is changing the fashion industry and we're updating our stores to make our customers shopping experience even better. Our customers are used to seeing the new collections and they want instant gratification from us. Tech is making Reformation more efficient, so we can quickly produce new products and pursue our sustainability efforts.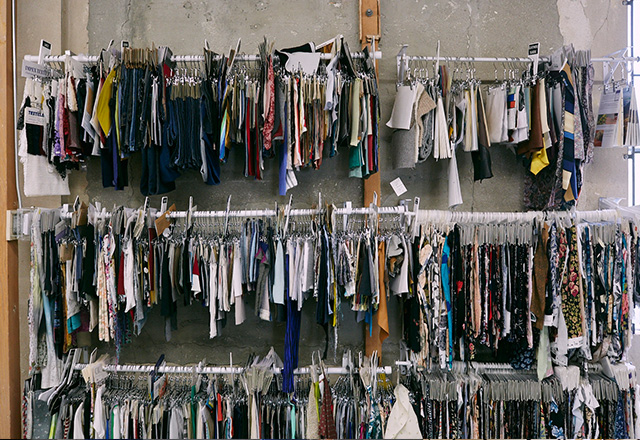 Brands like Zara and H&M are trying to be seen as more eco-friendly. Do you think that it would ever be possible for a mass-market to become sustainable?
Sustainable fashion isn't something new—it's just that it is becoming more mainstream, and people are becoming more aware of their purchasing habits and finding ways to reduce the impact fashion has on the environment. With this movement, we've seen a number of companies, large and small, gravitating towards "sustainability" in their designs. I'm hopeful that more and more brands will follow suit, but happy to say we're helping to set an example.
You've previously mentioned that you hate the idea of "selling coats in the summer." Recently, we've seen several brands jump on the see-now-buy-now bandwagon. What is your perspective on the current fashion cycle?
I think we've seen an overall shift in retail, especially with the rise of e-commerce, where customers see something and want it now, rather than waiting six months to be able to finally buy it at a store. With our production methods, we're able to fine tune what's working, and what's not, without over-investing in unused merchandise. Because of this, we've given ourselves a flexibility that really makes sense.
What was the most valuable lesson you've learned as an entrepreneur?
Don't make more than you can sell, and be fast. Opening my own factory with Reformation was the best move because there was no more sitting on inventory, and when there was demand for something, we were able to turn it around and get it back on the floor in two weeks. Speed to market is important.
What advice would you give to your 21-year-old self?
I would tell myself to stick with it and encourage girls to really do what they're passionate about. If they don't like something that's going on in the world, make a plan to change it.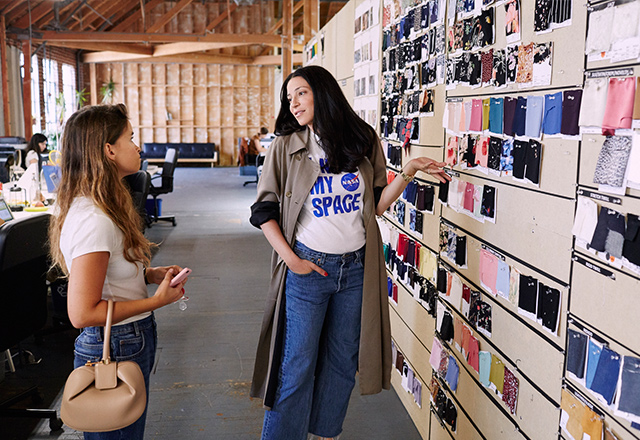 What motivates you every day?
I'm motivated by our customers, by our team, by innovative companies like Tesla and Patagonia who are helping us move toward a world where sustainability is the status quo. I'm also driven by how much is still left to be done. There is so much progress to be made, and I'm excited about our future and seeing more positive changes.
Speaking of Patagonia, how did the idea for the partnership come about?
Patagonia is a company that I've not only admired for years but also has been incorporated into my personal wardrobe, ever since I was young. It's the heritage sustainable brand that I think a lot of people have a close connection with. The feeling that Patagonia has inspired in people is something that I feel Reformation is doing today, and it's something I'd love to continue doing with other likeminded brands.
What's next for you and for Reformation?
We're really excited about the future of sustainability and the technology that comes along with it. Our long-view is that we will be a go-to fashionable lifestyle brand for all things sustainable. We're always releasing new, limited-edition collections and looking forward to offering quality sustainable products.
Related stories:
7 Impactful documentary films that will inspire you to go green
Eco-friendly brands to kickstart your sustainable beauty routine
| | |
| --- | --- |
| SHARE THE STORY | |
| Explore More | |