Features
Recap: Malaysian designer Jasmine Chong on making a name for herself in NYC, and being on a reality competition show with Heidi Klum and Naomi Campbell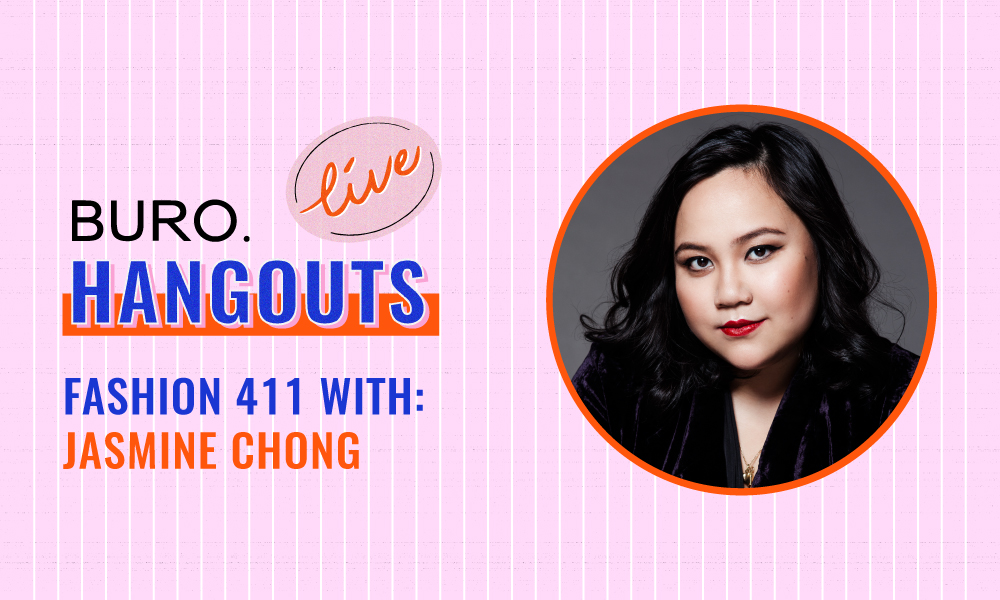 Jasmine lets us in on her journey to becoming a fashion designer, and her life in lockdown in NYC in this current pandemic
From showing her third collection during New York Fashion Week in February (after a hiatus from the calendar for six seasons) to being on Making the Cut—the new fashion reality competition show on Amazon Prime featuring Heidi Klum and Tim Gunn as hosts; and Joseph Altuzarra, Carine Roitfeld, Nicole Richie, and Naomi Campbell as judges—2020 is a big year for Jasmine Chong. Having hailed from KL, the designer launched her eponymous label in 2016, and four years on, she's slowly—but surely—making a name for herself in the  industry.
Below, watch the recap of our interview with Jasmine who's currently under lockdown in the Big Apple:
View this post on Instagram
How are you doing in New York?
It goes between feeling like "I can handle this" to "whoa, it's a lot". My parents are still back home in KL, and my siblings are in Jakarta, so I do feel like I'm really here alone. I have great friends so it's not so terrible, but then again, it's not like I can see them—I'm haven't left my home (laughs). I really miss my studio but I think staying home for a little bit is a small price to pay. I'm a little more paranoid and careful.
Can you give us an update on the pandemic situation in NYC? How has it been?
Although the state is slowly easing the lockdown for the other parts of New York, there has been news saying that a lot of the new cases involve people who left their house for grocery shopping so I'm not taking any chances. There's a lot of people in New York everywhere, especially the subways, so it's better to be safe than sorry.
How did your design journey start?
I grew up in KL—my mum is Indonesian-Chinese and she has her own brand in Jakarta. When I was younger she would take me to the fabric stores to pick out whatever I want and she'll make them into dresses, and I would always watch. I think that was the start of the "design process" for me, just seeing these fabrics being turned into beautiful clothes. My mum is around a size US 8 while I'm a 14, and we had these experiences of going into these boutiques and realising there's nothing for us to try out. I thought, if I were a designer, I could make shopping accessible for women who look like me and my mum, so that's sort of how it started.
I initially went to a different school—University of Virginia—and majored in economics, and I realised I wasn't excited about any of the classes and they felt stifling to me. I wanted to be more creative, so eventually I moved to fashion school and everything felt like it made sense. My mum was the first to ask me to apply to a fashion or art school—my parents have been very supportive.
Congratulations again on being on Making the Cut! Tell us about your experience.
It wasn't something I thought I would ever want to sign up for. I was in LA doing a trunk show and I got this email that says: "Seeking Jasmine Chong *praying hands emoji*" and I thought it was a spam. They resent the email a few days later and I ended up delaying my flight back to NYC and met up with the executives, and a couple of weeks later they told me I was casted on the show. It was a whirlwind! It was also at a good part of my career where I was ready to do whatever so I thought "why not?"—it's a once in a lifetime experience. Even though it didn't end up the way I envisioned, I still learned so much. It was a big lesson for me.
View this post on Instagram
How's meeting Heidi Klum, Tim Gunn, and the judges like?
It was really cool, especially meeting Tim. I grew up watching Project Runway, and he was the Dean of Parsons School of Design. He's the kindest person—he's so calm and supportive. He feels really strongly about the designers and he wants all of us to succeed. The whole experience was very crazy to me, just being in front of them and realising that this is real. Heidi's cool, and Naomi's cool too. Everyone's a powerhouse and I was star-struck when they were in front of me.
View this post on Instagram
How has the pandemic affected your brand's plans?
I had my fashion show in February, and the show aired in March—I had all these things lined up, and this was initially going to be this busy, big year. So when the pandemic happened, there was a sense of things realigning—you can have all these plans lined up for you, but life is going to happen and sometimes it's devastating and difficult to figure out how to adapt. Travels and trunk shows are cancelled, everything has completely paused, and I took one to two weeks to figure everything out.
At the start of March I wouldn't have thought that I won't have access to my studio, but you just got to figure that out and how to make the 'new normal' work. We started shipping from home, and I started mailing things to seamstresses. I'm thankful that we all live in a world where technology makes all things possible.
As an independent designer, what kind of support do you think is the most crucial at this moment?
This moment of quietness has given me a lot time to connect with the 'Jasmine Chong women'. We've always been talking to our customers and clients, but with the show airing I had time to actually respond to all the DMs and emails, and start conversations.
What I just really love right now is the emotional support that I've been receiving. It feels very validating for people to talk to you and to respond to your stories and even participate in giveaways. It doesn't cost money to support each other's creatives. And women have been writing to me about their body and self-esteem issues, what they like wearing and what works for them.
View this post on Instagram
Dries Van Noten has recently published an open letter calling to overhaul the fashion calendar. What are your thoughts on this?
I love it. There's a lot of really difficult, negative things about the pandemic obviously but one of the little bright sides is that we're now taking this moment to figure out things tha haven't been working, especially for independent designers. And I love the movement of slowing things down.
Do we really need six collections a year? As an independent designer, I've always only doing one or two—I like setting my own pace. For a while it's scary to say that—to be saying I'm only going to show or make collections whenever I want, so it's nice that the industry is pushing for this now.
View this post on Instagram
What do you think of digital fashion shows?
If you ask me this question before doing Making the Cut, I would say no. There's something about being there in person and watching the clothes walk past. But at the same time, it's hard for independent labels to do that if we're going through things like this. I think there's something to be said about making the shows accessible. It's pretty much like what we're doing on Instagram—making the looks available for everyone to see and enabling people to access to it.
You previously mentioned that your signature pieces are size-agnostic. Has that been your aim since the start?
It wasn't something that I thought of at the start. I think I just wanted to make clothing that I felt was for an aspirational woman, but as I started designing, it was obvious that the shapes are very fluid, and there are a lot of size-fluid elements such as lower armholes and wider sleeves. We also started realising that that's what people were responding to.
Customers have always been saying to me: "I love this dress because I can eat in it and I can still dance." I wasn't thinking about what was trending even though there is this body-positivity movement. I just came from a place where I wanted to design based on my understanding of wearing clothes. It's a very personal approach to design and I've been really lucky that people respond to that.
View this post on Instagram
You've had previous working experiences with Anna Sui, Halston, Marchesa, Thakoon, and Tory Burch. How did each of these experiences help shape your career?
My first experience was actually at Anna Sui, and that was really informative and important to me because it was my fist internship in the industry. Seeing someone like Anna succeed at such a high level—she's such an icon and she has such a specific vision—was really important to a teenage Jasmine. It made me realise that you could be all those things—an Asian and a woman—and be at the pinnacle of the industry. I loved working there.
Thakoon was really great too. That experience gave me a lot of insight into seeing how a smaller independent designer works. Marchesa is, of course, a fantasy. Every experience taught me a different aspect of fashion design, from design to production to sales. You learn a lot and you start to see how things work together.
What's the one advice you would give to Malaysian designers who'd like to launch their careers in New York?
You definitely have to know your voice and your craft. That's something Anna Sui would always say. There can only be one Tom Ford or Calvin Klein, but you have to figure out who you are and be unapologetic about that. Don't let the industry tell you who you should be, stay true to yourself and be really true to that. And also, get your logistics in order and do the legwork.
What would you like to ultimately achieve with your brand?
I want to do exactly what I'm doing now but at a larger scale. That's what I tell myself every year—have this loyal clientele and resonate with women, but to be able to reach a wider audience.
View this post on Instagram
Malaysian/NYC rapid-fire
Favourite Malaysian foodCurry laksa
Favourite food in NYCEverything in Chinatown and the Italian food
Favourite Malaysian drinkMilo dinosaur
Favourite Malaysian restaurant in KLAll the hawker centres, Fatty Crab, and Grand Imperial Bangsar and Ming Court for dimsum (laughs).
Favourite Malaysian restaurant in NYCKopitiam
Favourite restaurant in NYCCongee Village. Palma is another restaurant I love—it's like a pretty garden and it has good pasta.
Favourite Malaysian slang wordHar?
Favourite NYC slang wordI can't think of anything in particular, but it's generally how quick New Yorkers are. You can go to the deli and say "bagel cream cheese" and nothing else, and they'll get it.
Usual order at a mamakRoti telur bawang with dhal. And ayam goreng.
Favourite Malaysian designerHan Chong of Self-Portrait
Favourite American designerAnna Sui
The most famous person's number you have in your phoneGeorgina Chapman
Favourite thing about NYCThe energy, how people work, and how diverse and unapologetic people are
Best thing about being a MalaysianI think that the best thing is we are pretty cincai. We can roll with the punches and even when things get stressful. Anything lah, see first. It helps me be a lot more relaxed during difficult situations, and I think that's the Malaysian side of me.
For more BURO. Hangouts: Live related stories, click here.
| | |
| --- | --- |
| SHARE THE STORY | |
| Explore More | |