For a premium Italian accessories brand with a heritage that dates back to almost a century, it isn't surprising that Furla places a rather heavy emphasis on craftsmanship for its wide range of designs. As the brand turns 90 this year, milestones it has celebrated along the way include producing a whopping 1.7 million bags a year, a noteworthy if not impressive increase from a mere 200,000 over 10 years ago. According to the brand representative, the majority of production is carried out in Italy instead of outsourcing it to other countries in Asia. By keeping most of the production entirely in-house, the team can keep a closer eye on the quality of each product—a move that also pays homage to Furla's heritage of leather craftsmanship.
During a recent trip to the maison's atelier in Florence, Italy, we snuck a peek at the entire production process, from the preliminary sketches to final stitching of the bag. The factory is made up of a team of more than 100 artisans who are experts in their own field, whether it is leather cutting, treating or stitching. The first step before a bag's conception is to actually sketch the ideas on paper. After the head designer has sketched a design, she sends it across to individual artisans who will design and print out all the separate pieces that make up a bag. This paper mockup serves as the version that they will tweak, make changes and add details to. Once the design of the entire bag has been decided upon, the artisans will then create prototypes of it in real materials i.e. leather.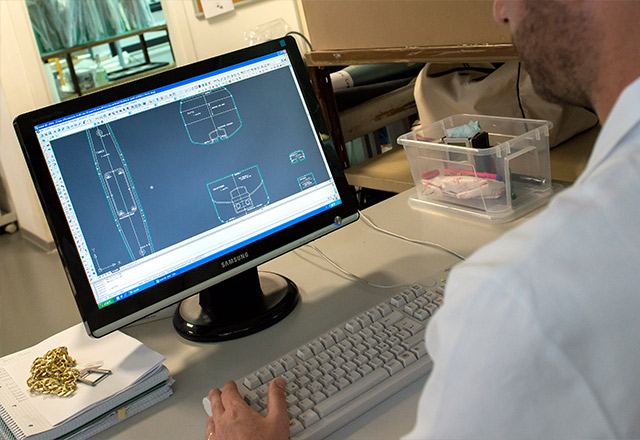 Herein is where the "production" part of the process begins. Furla uses leather only from Italy as means to keep the quality of its bags in check. Each uncut sheet of leather will be trimmed either by hand using a metal cutting mould that is exclusively created for each design; or via a laser machine that is speedier. Next, tanners in the atelier will need to test different leathers for each design to find out what type of leather is suitable for which bag—whether soft, hard, or slightly structured.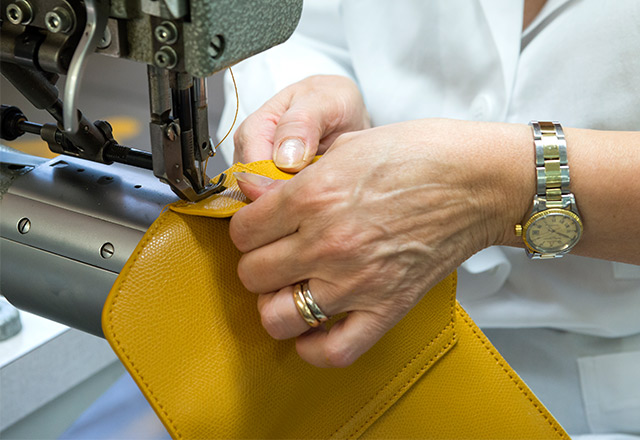 When it comes to bags that will need special hand-cut leather, these will only be crafted by experienced leather cutters with a required minimum of ten years of work experience. Once the type of leather has been ascertained, the next step in the process is leather treatment. The thickness of each flap will be measured while leather pieces are sprayed with glue. Then, the edges are hand-painted and shaved thrice to ensure it is smooth. Lastly, the bag is then assembled and stitched together by seamstresses.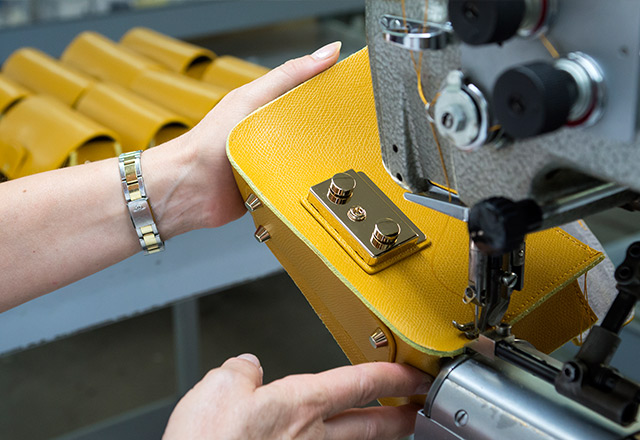 Finally, the bag is ready to be shipped off to potential bag-oholics across the globe. But not before the most crucial role in this process—quality control. Each bag is inspected before it is shipped out, and a figure of more than 1,500 was shared when asked how many bags were inspected on a daily basis in this factory. Bags that are priced at more than €350 will be inspected twice, and some factories even incorporate quality control directly at the production line for extra inspection. For bags that are shipped to retail stores in Asia, another round of quality control will be carried out right before distribution.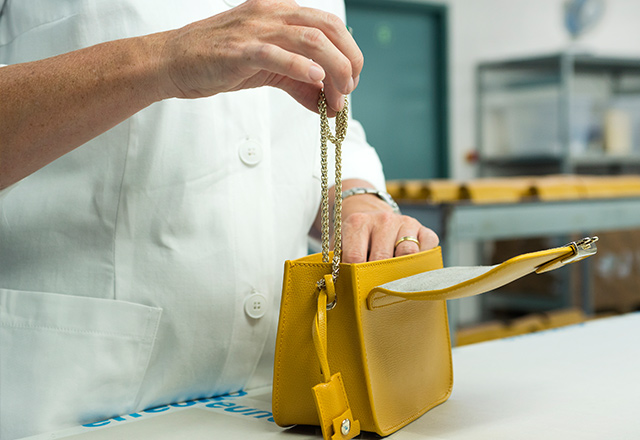 If there was one notable takeaway from this tour, it is how mind-boggling that the Furla bag that you are toting right now has gone through multiple hands of experts and professionals—all whom have paid meticulous attention to detail every step of the way. So for those who occasionally cast beseeching statements as to why Furla bags come at a certain price point, you can be sure that each bag has an incredible story of leather craftsmanship to tell.
| | |
| --- | --- |
| SHARE THE STORY | |
| Explore More | |