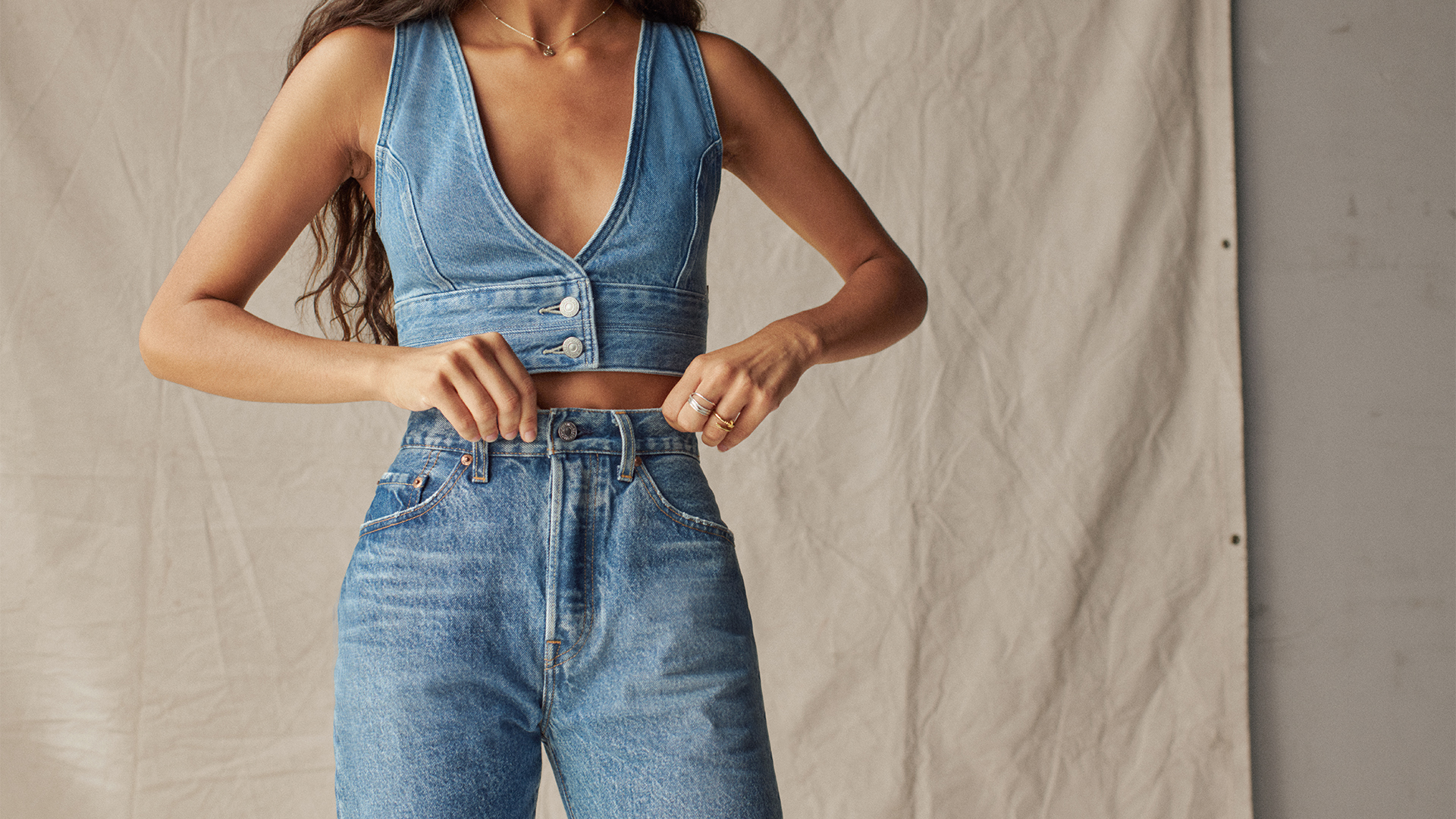 If you think about the most versatile piece of clothing one could have in their wardrobe, the answer has got to be the denim jeans. Not only does it offer immense styling versatility—you can dress it up with a chic top, jacket and fancy pair of shoes, or go casual with a T-shirt and sandals—but it offers excellent comfort and durability that will last for many, many years to come.
When it comes to denims, there's none more iconic than the Levi's® 501®, worn by some of the world's notable changemakers, risk-takers, and creatives across several industries over the decades, such as Marilyn Monroe, Steve Jobs, and Barack Obama. This remarkable pair celebrates its 150th anniversary this year and is one of the most enduring icons of style—in fact, it is the original template from which all other jeans have originated.
To learn more about its history, we talk to Tracey Panek, Historian for Levi Strauss & Co., on the brand's authenticity, heritage and evolution. As an expert on vintage garments and the company's extensive archive, Panek has had some memorable moments on the job and shares them with us below.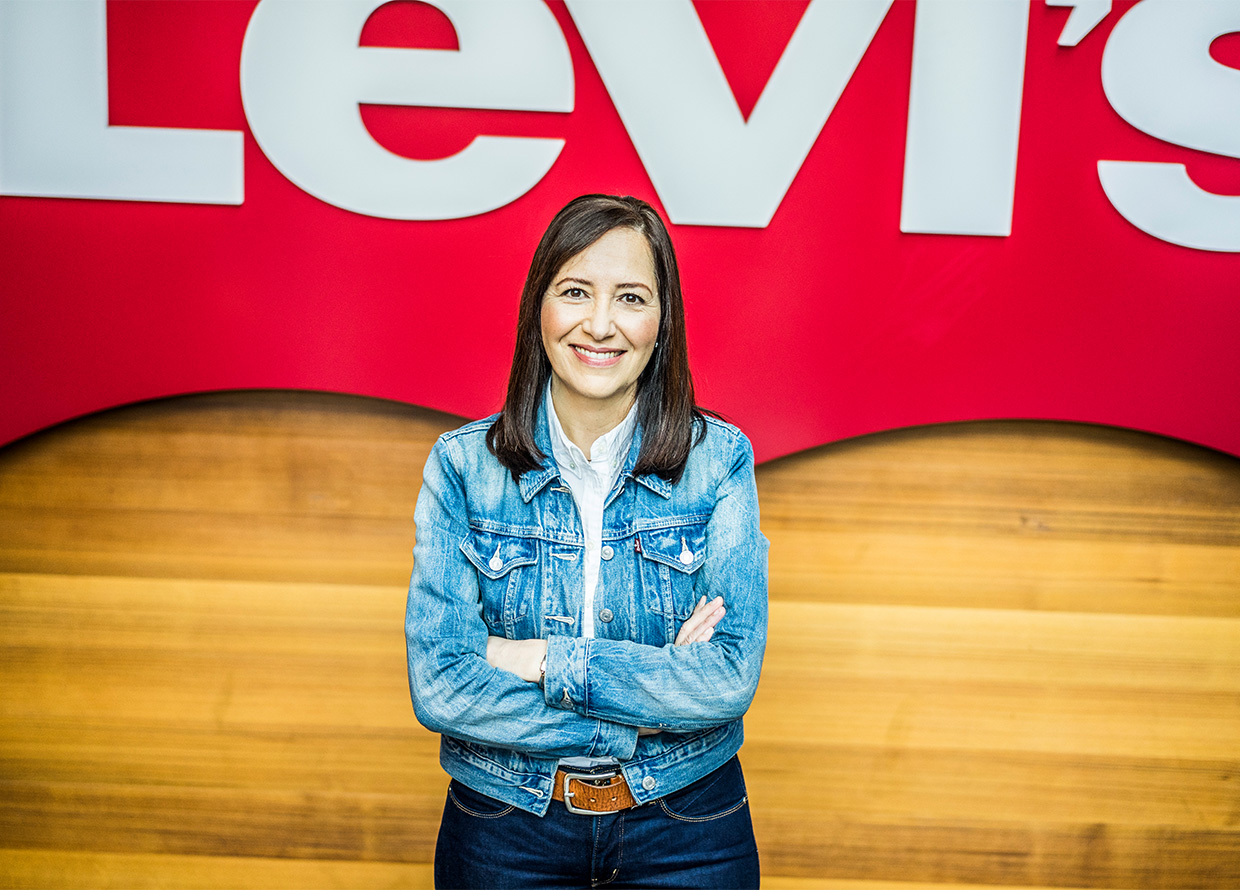 What are some highlights of being a Historian for a world-renowned brand? 
"As the brand's Historian, I document, chronicle, and interpret the company's history. This involves a lot of writing, researching, fact-checking, and presenting. I also manage the Archives and am always on the lookout for new pieces to add to the collection. 
"I work with designers who inquire about when a product was launched, what it looked like, and the story behind it. Other designers want to come into the Archives to look at pieces in the collection first-hand to see the construction and design details, and to find inspiration for the latest Levi's® looks.
"Above all, I love learning the stories of our collection pieces. The story of the Calico 501® is a great example. I'd been at the company for just five weeks when I got a call from Barbara Hunter asking to come in and look at a special pair of jeans called 'Calico', found in an abandoned mine in the 1940s. She wrote a letter to the company and offered to donate them. About a month ago, her daughter brought her husband back to look at the jeans because Barbara passed away last year. That really helped me understand the historical part of the 501® and how impactful it's been. There was a historical part because this was an 1890s pair of Levi's®—there was a men's and women's story in there, and there was this personal story for them as well. This notion of this kind of intergenerational passing of the 501® has been very unusual and exciting. It's this human element of the archives and the stories that go with them that I personally love."
What's a fact of Levi's history that really fascinates you?
"I can't land on just one defining story—and that's what makes the 501® such an unusual garment. For the first 50 years, it's a working garment. By the 1930s, the associations with cowboy and the rodeo are the focus. So much of it is tied to the American West and its development and history. Then by the 1960s, you get into the story about youth and young people adopting it, but those are all very different. 
"The Levi's® brand is in a unique and incredibly fortunate position to have such a rich history and Archives. There aren't many companies that can draw upon 150 years of history and design inspiration."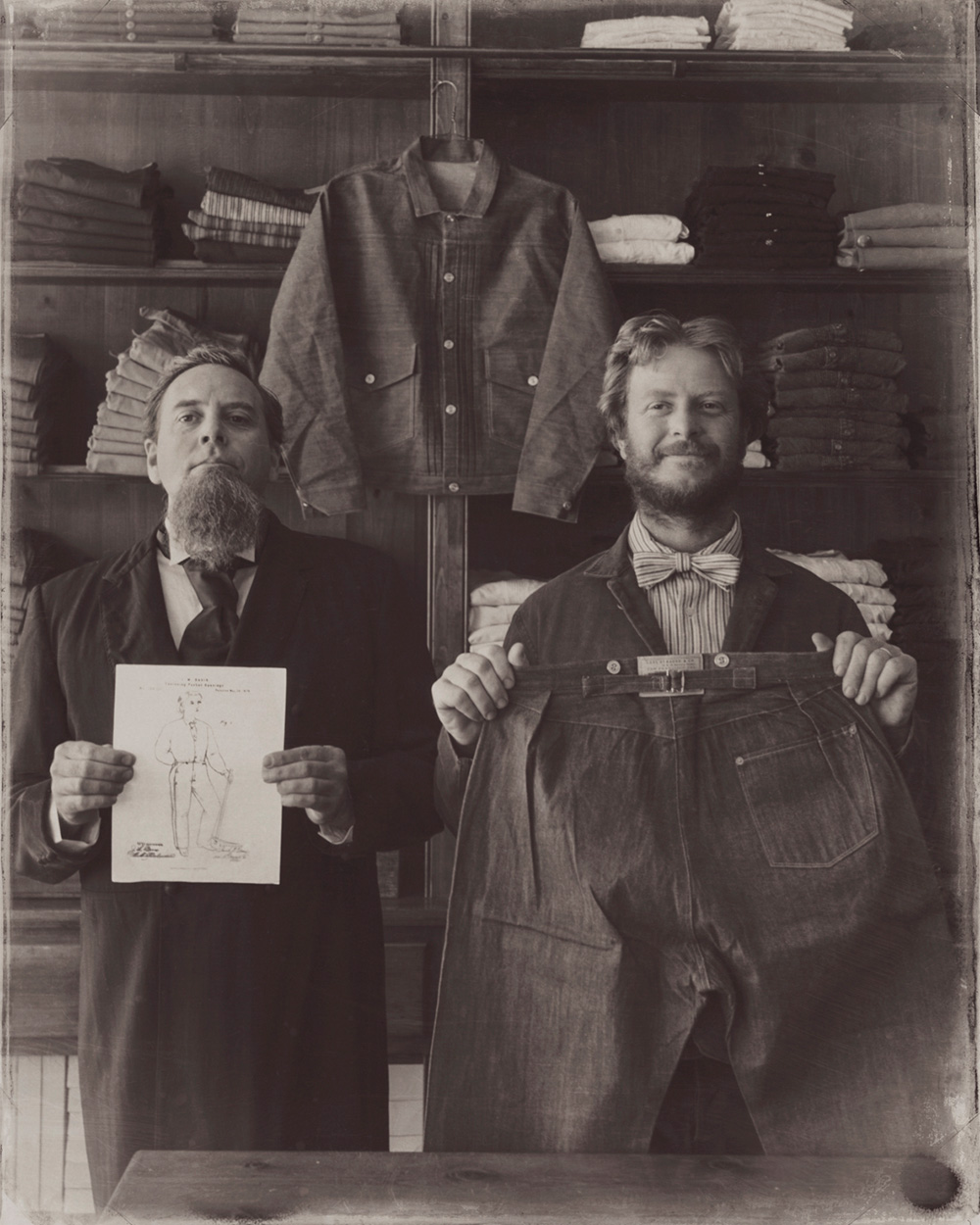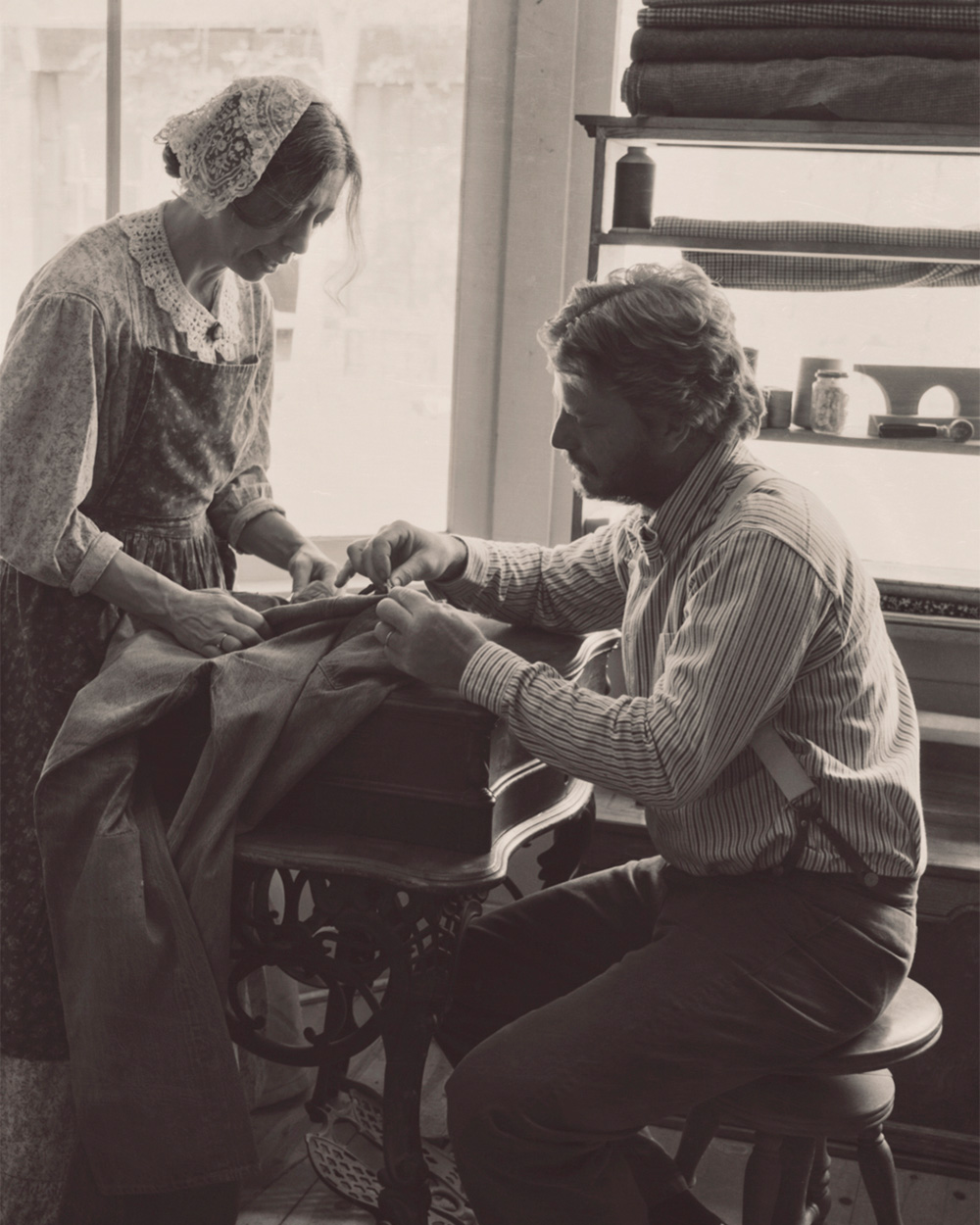 Describe the bidding process on an archival pair of jeans. How do you seek them out?  
"I look for archival pieces online, at thrift stores and flea markets, as well as at auctions. I am lucky that I have people who will give me tips and others who get in touch for information who I end up acquiring from or who are willing to donate garments to our Archives. 
"I purchased Albert Einstein's Levi Strauss & Co. leather jacket from the 1930s on auction when I was at Christie's in London in 2016 and on the phone from a Hollywood auction when I acquired Steve Jobs' 1980s 501®. In the past few years, I've acquired an 1890s Levi's® sack coat from a Utah rock hound and a pair of early Spring Bottom Levi's® that were found in a mining shed in Leadville, Colorado. The hunt and discovery of pieces can be exhilarating."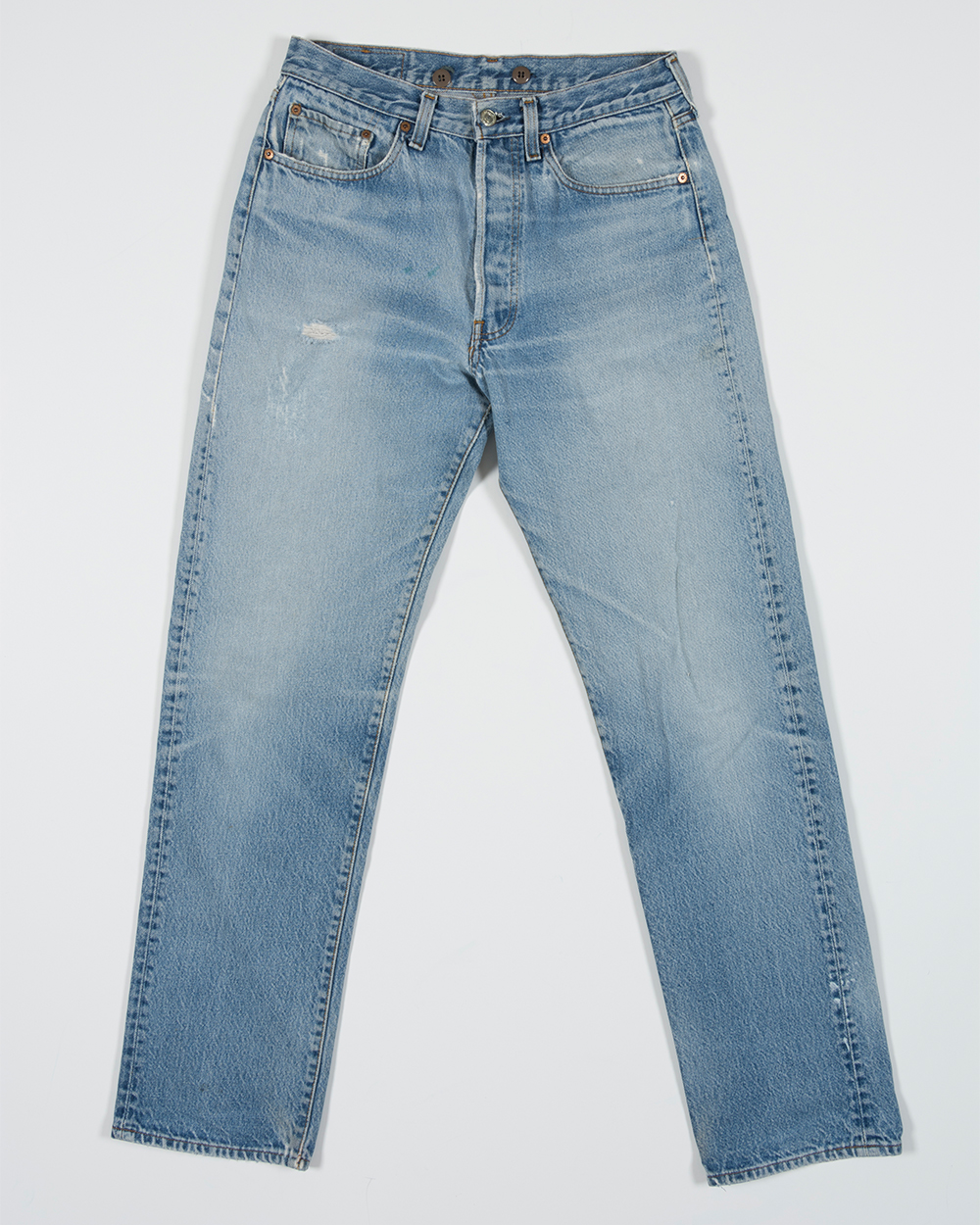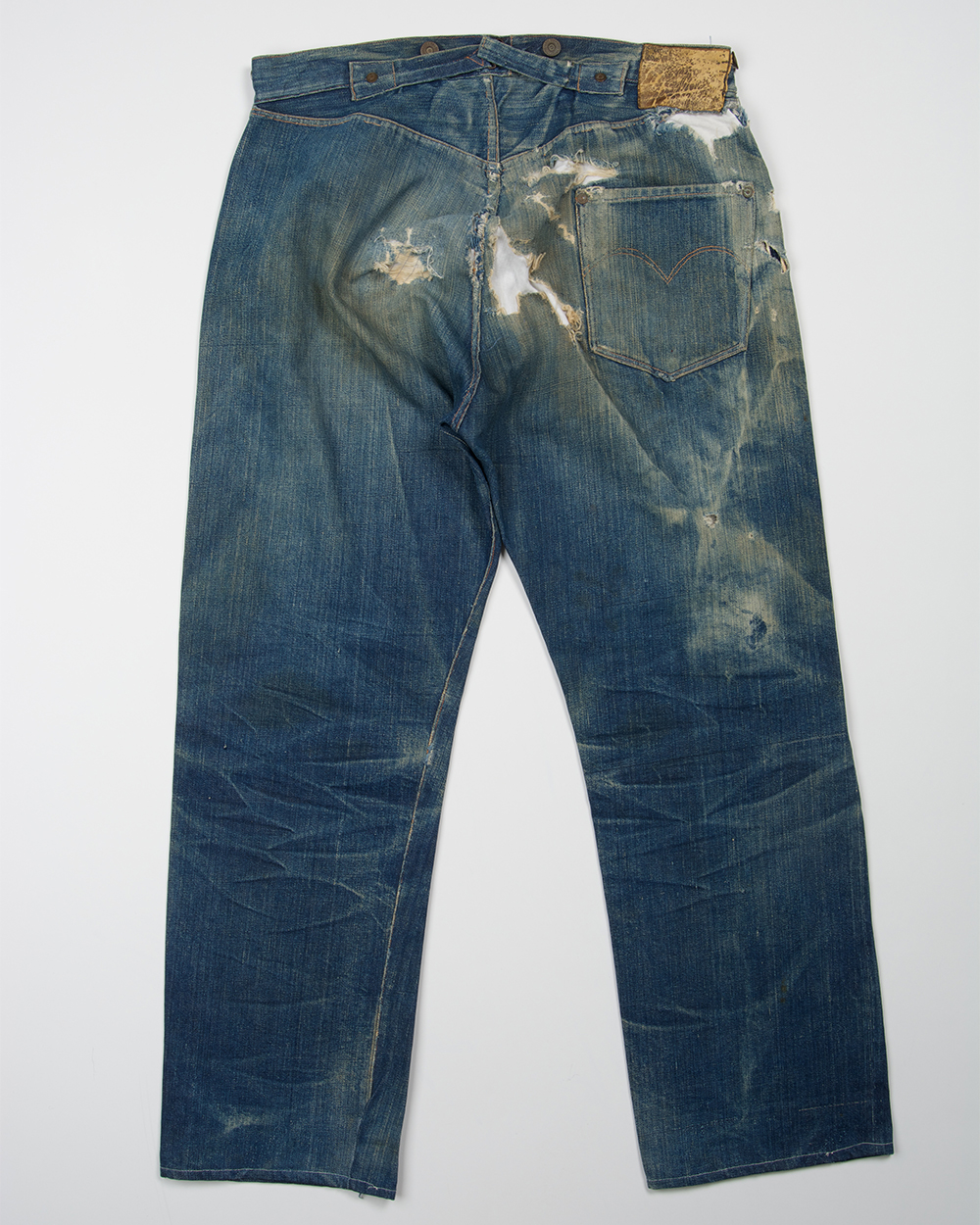 What's the most challenging part about your job? 
"I hate missing out on pieces like Heath Ledger's 501® jeans from Brokeback Mountain or the pair of white Sta-Prest Levi's® worn by Mark Hamill as Luke Skywalker in the original Star Wars movies!"
This month, Levi's

®

501

®

turns 150 years old! What's your favourite thing about the iconic pair?
"I love the longevity and rich history of the iconic garment. And personally speaking, I feel lucky to be able to preserve the history of a garment I grew up wearing in high school. I bought my first 501® jeans in high school. It was a Shrink-to-Fit 501® that you washed until it shrank and would fit perfectly—it was so individual. I wore the 501® when I was dating my now-husband—he had 501®s as well. It's a thread in my own personal and family life, so I understand the notion of living in Levi's® and people having a story about it."
Both America and Japan have a deep-rooted history of denim culture. How are they different, and what's your take on both? 
"We both share a love of culture, history, and Levi's® denim craftsmanship. For Japan, there is also a special connection to World War II and American GIs who wore 501® jeans abroad and gave the Japanese a glimpse of them for the first time. That era made a lasting impression on Japanese denim culture."
What makes a good pair of jeans? 
"Of course, the best pair of jeans is a pair of well-worn Levi's® 501® jeans. The button-fly, riveted denim pants are the original, and each worn pair reveals a unique story".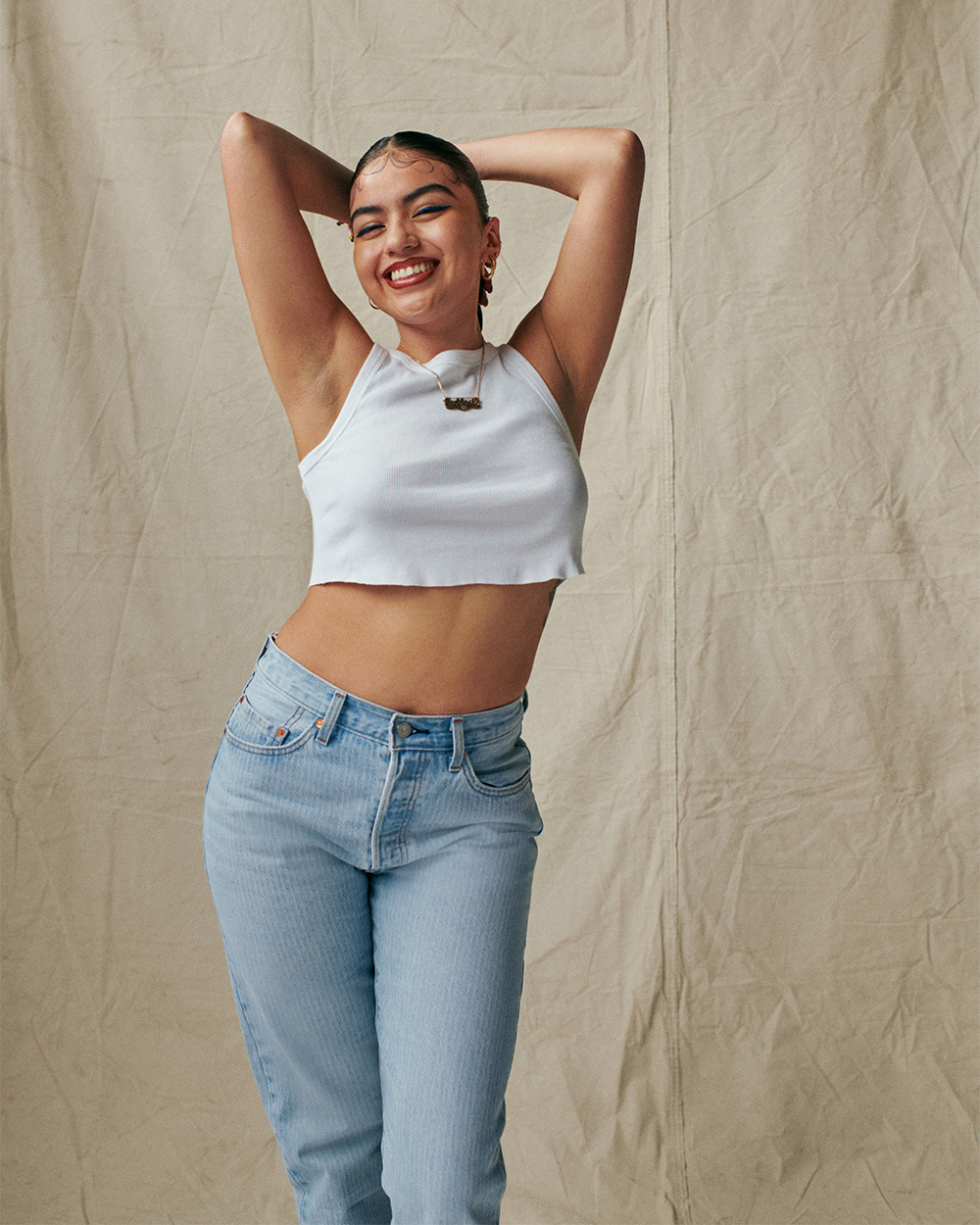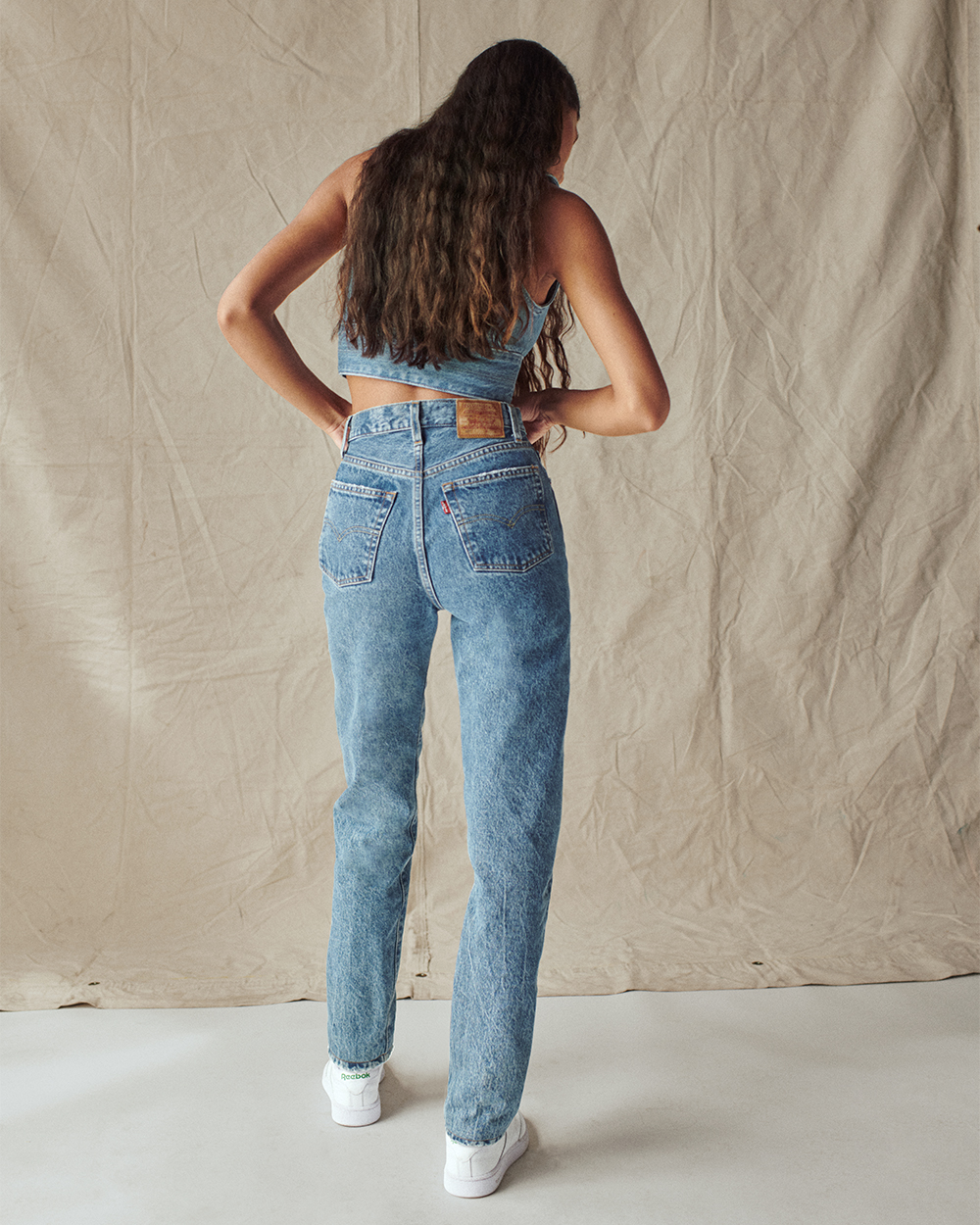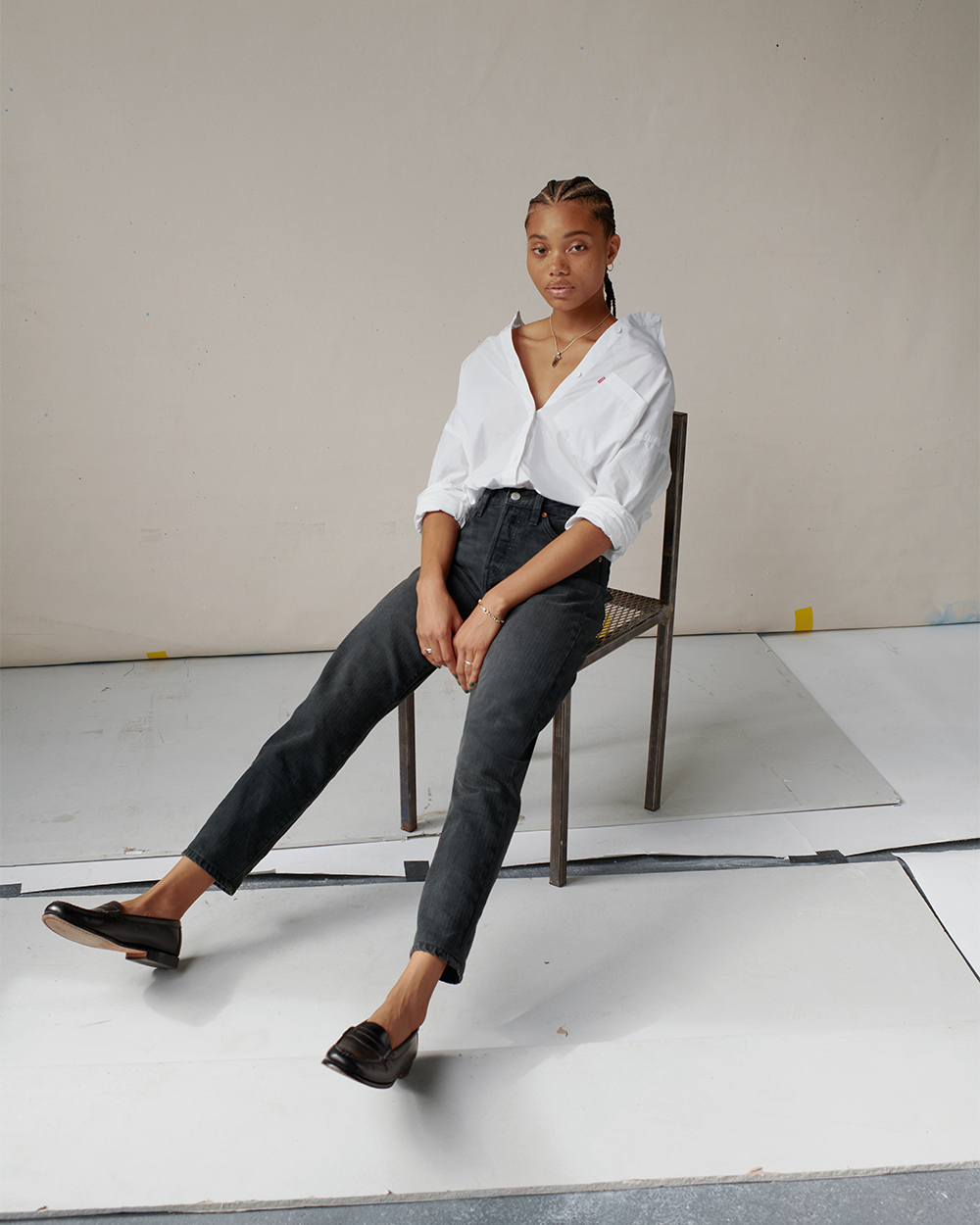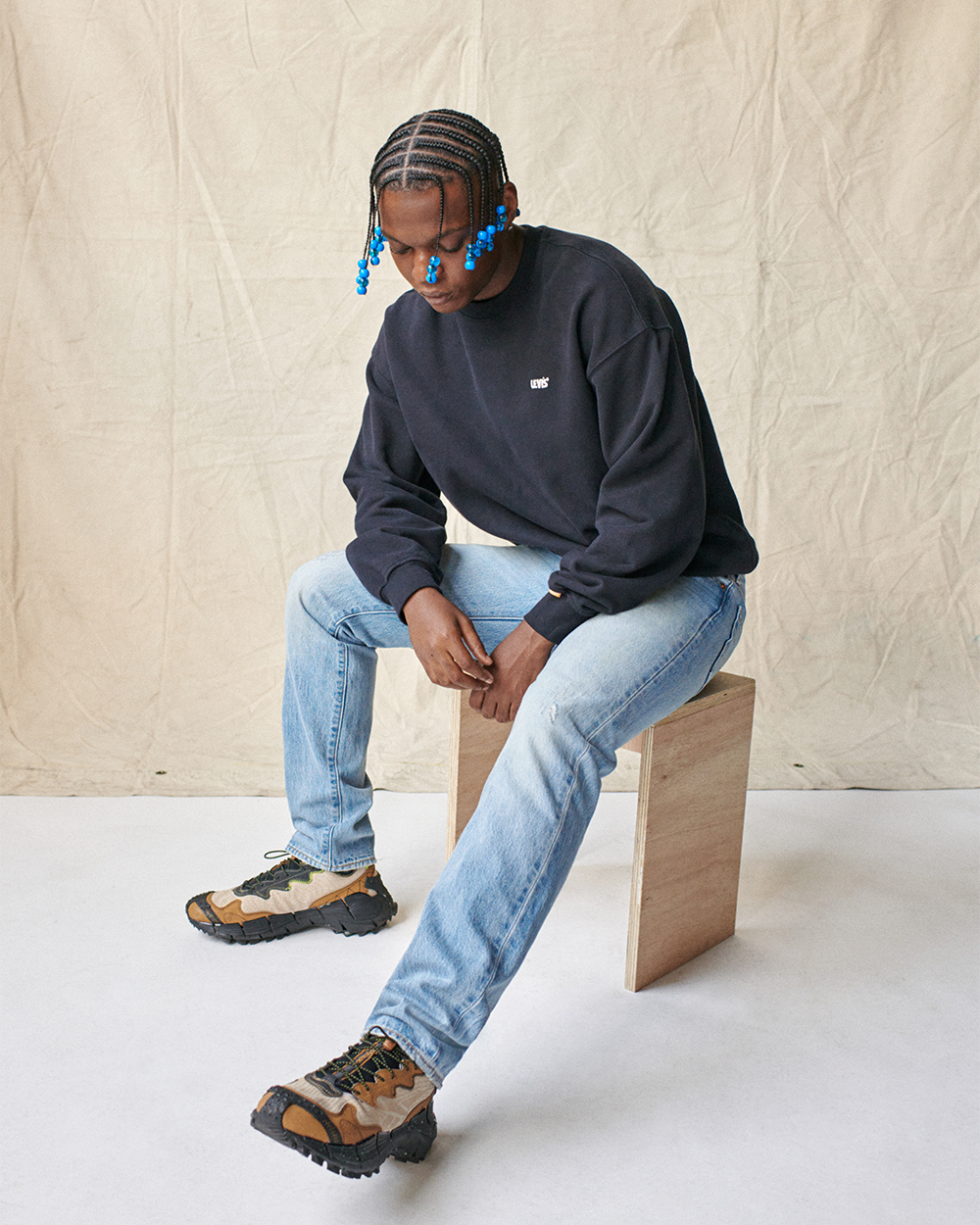 What draws you to Levi's

®

denim? 
"It's the original and the best quality. I recall seeing a pair of early riveted denim pants found in the Presidio here in San Francisco in one of the historic buildings. The denim was lightweight, and the stitching was poor. There was no comparison in quality with Levi's® 501®s.
"The way that Levi's® denim wears over time is also amazing. From the whiskers around the crotch to the honeycomb wear patterns on the backside, or the cuff marks created when the hem is turned up, you can learn something about the people who wore these garments. 
"Our Chicken Coop 501® from the 1940s is a great example. We acquired them last year after the owner sent me a photo. I knew immediately they were from the World War II era after seeing a hole above the right back pocket that showed a bit of the green pocket bag peeking through. It was military fabric from the years of wartime restrictions when white pocket bag fabric was unavailable.
"The 501® jeans are heavily torn and distressed on the back legs—perhaps from catching on chicken wire. There is even a bit of blood on the backside. It is evident that the person who wore them was right-handed and smoked cigarettes because the right back leg has visible matchstick strike marks. The 501® has been cuffed twice, as evidenced by the fold marks at the hem. Again, it's the human element and story behind each garment that is captivating."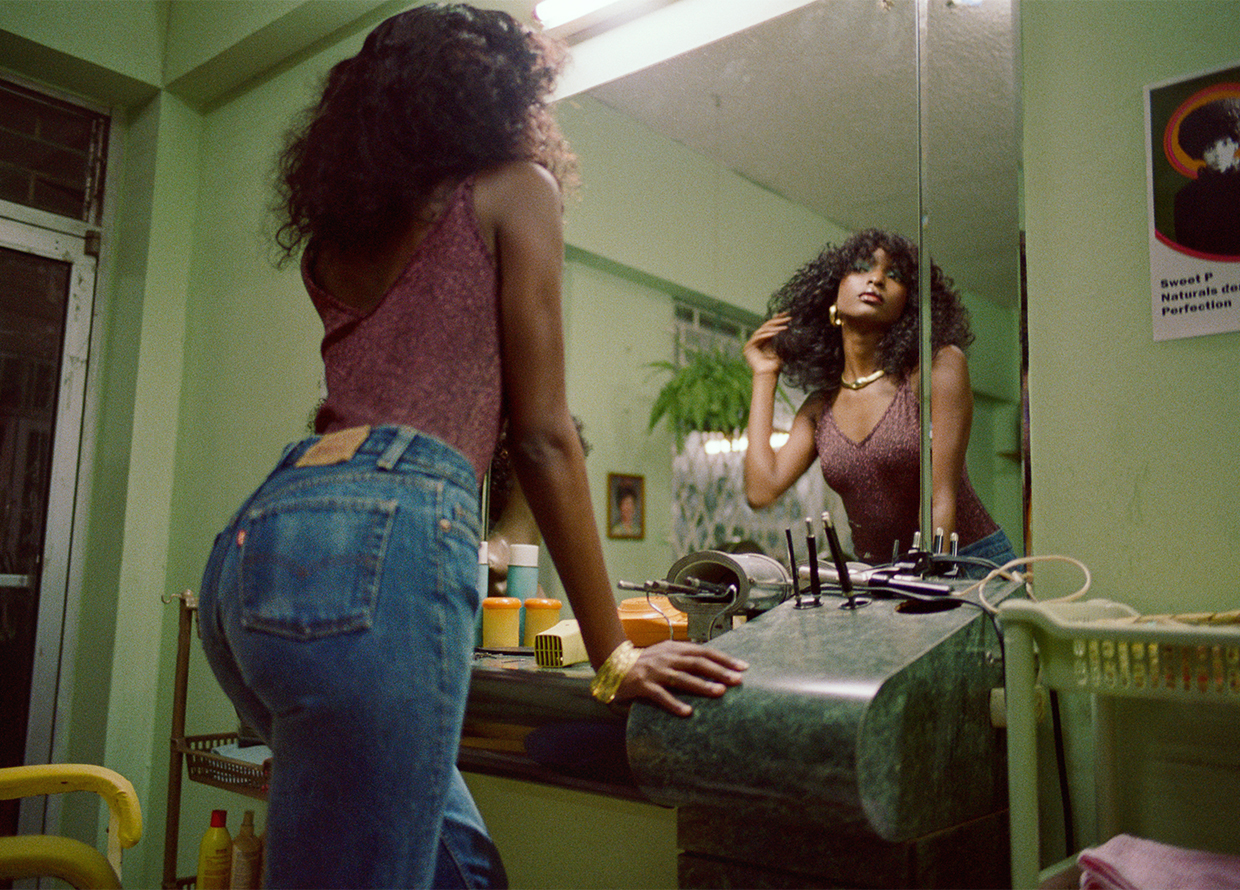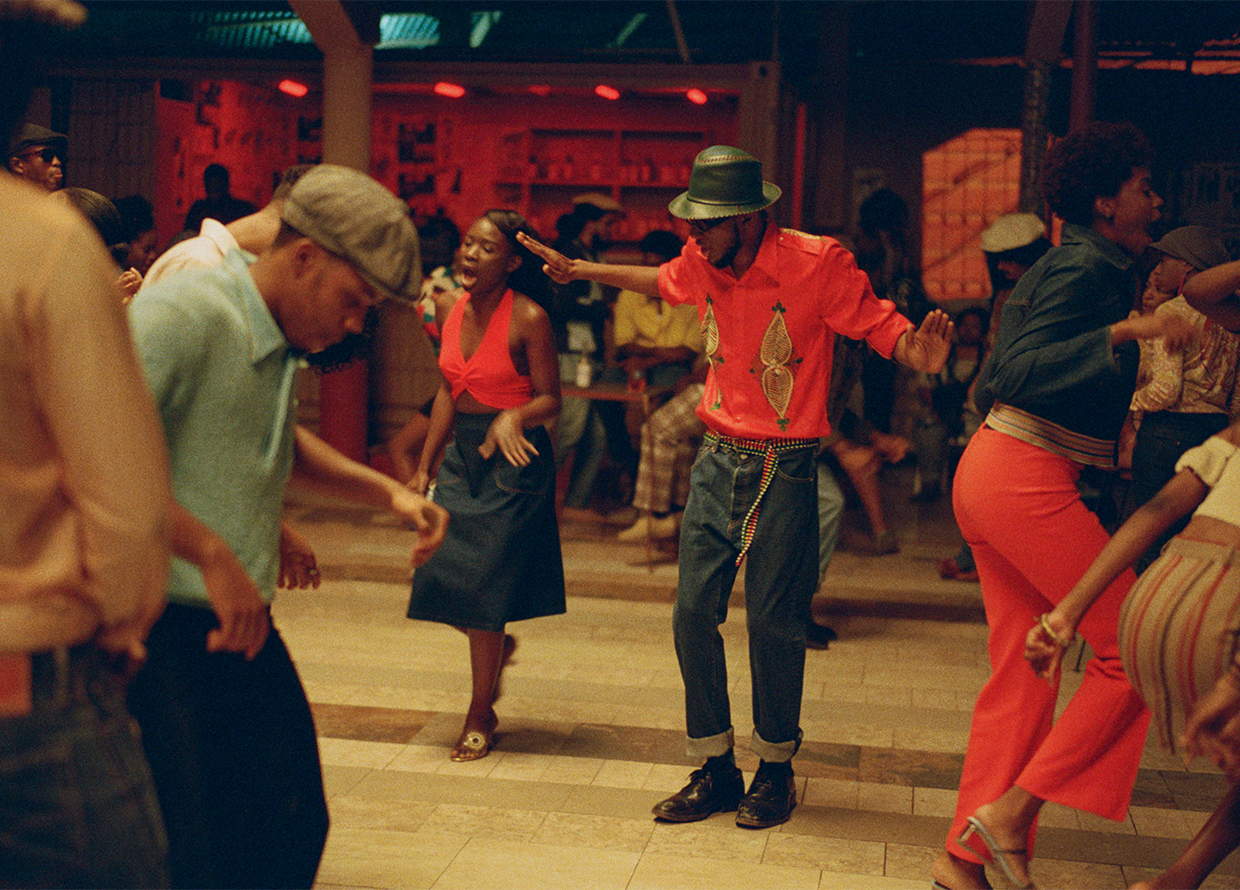 What's your favourite way to style your 501

®

jeans?
"You can refer to my high school Shrink-to-Fit 501® jeans answer earlier on. My three sisters and I all wore them. They were a must-have in our closets."
The 501—the first blue jean – is very much a classic item. In what ways do you think denim can evolve? 
"The 501® jeans have evolved and been adopted by new generations who have made them their own over time. All the while, it has retained its most important defining characteristics—the button fly, rivets, back patch, and touch denim—for 150 years. I look forward to seeing who the upcoming fans of the 501® will be."
Watch the Levi's 'Greatest Story Ever Worn' here: 
For more fashion reads, click here.
| | |
| --- | --- |
| SHARE THE STORY | |
| Explore More | |