Features
Jacquemus: The story behind the French luxury label that took the fashion world by storm
Epitome of French flair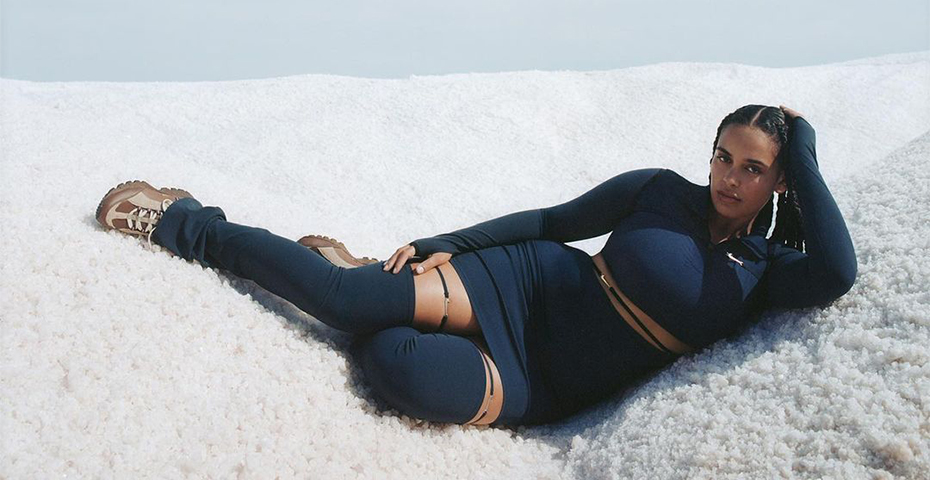 On a small countryside farm in southern France, there was a boy with a dream—one that blossomed into reality by the name of Jacquemus. This is the story of the fashion powerhouse.
Simon Porte Jacquemus, founder and designer of French fashion house Jacquemus, but above all, a humble luminary with an inspiring story to tell through his craft. The French self-taught designer is best known for his dreamy collections, spectacular runways, and of course, the beloved Le Chiquito mini bags that became an Instagram phenomenon, carried by some of the biggest stars in the world. 
View this post on Instagram
Few can make the difficult climb to success in fashion the way Jacquemus has, taking his childhood dreams from a countryside farm and turning it into a globally acclaimed multi-million-dollar brand all within his 20s. His genuine sincerity and childish naivety are just some of the key factors of his creative brilliance, credited with bringing a freshness to the fashion scene of Paris. From being the pioneer of the tiny bag trend to breaking the internet with awe-inspiring runways, Jacquemus sure knows how to leave a lasting mark in the industry. Ahead, we take you through his journey to success. 
View this post on Instagram
Early beginnings
When we think of fashion designers of renowned labels, their glamorous careers in an industry of luxury and grandeur might lead us to assume that they came from privileged backgrounds. However, many of fashion's greatest couturiers, such as Coco Chanel and Ralph Lauren, would beg to differ with their humble beginnings—and Simon Porte Jacquemus would not be an exception. 
Jacquemus was born into a relatively poor family of farmers in Salon-de-Provence, France. He spent his youth in the small countryside town of Mallemort, selling fruits and vegetables with his grandparents at the local market. Despite living the farm life, his parents had a penchant for the arts. When not tending to the farm, his father was a musician in a metal band, and his mother was a fashion fanatic with a playful sense of style. "She'd show up in some hot pink getup or a 1930s dress to school meetings. She was an eccentric, but I loved that," Jacquemus said to W Magazine. 
View this post on Instagram
The desire to create garments came at the early age of seven for Jacquemus, influenced by his mother who proudly wore his designs. She was a driving force in his creative passion, but his ultimate muse were the peculiarities of his small town and the Parisian women who frequented his local marketplace. Like many of us, young Jacquemus was wonderstruck by the Parisian flair, specifically by the mysterious allure of the French women. His childhood fascination eventually developed into an obsession with Paris; he believed that the city would open all doors for him as a fashion designer. And so, at just 18 years old, Jacquemus decided to pursue his dreams in the world's fashion capital, where he enrolled in ESMOD International fashion school. 
Unfortunately, the excitement was short-lived. Only a month after embarking on his new journey, Jacquemus was struck by grief from the sudden passing of his mother. Realising that life is short, his ambition only grew stronger and he quit school to procure a job at the local Comme des Garçons boutique. A year later, with the support of his bosses Rei Kawakubo and her husband Adrian Joffe, Jacquemus launched his eponymous label as an ode to the light of his life—his mother.
The rise of Jacquemus
View this post on Instagram
As a self-taught designer who came from a world far from lavish and glamour, Jacquemus had much to prove. The industry has an abundance of dreamers just like him, sharing the same hunger for success. Passion is one thing, but to be gifted in the craft is another. Some might have an advantage with connections, regardless, the very essence of success in one of the most sought-after careers is to have exceptional brilliance in their artistry, and to possess talent that would be worthy of attention. For Jacquemus, a persevering designer with promising virtuosity, it wasn't long before his creations caught the eyes of Paris' fashion elites. 
One thing led to another, at only 22 years young, Jacquemus was invited to present his collection at the 2012 Paris Fashion Week, making him one of the youngest designers to do so. In 2014, Jacquemus won the prestigious LVMH prize, and later in 2017, he won the Fashion Director's Choice Award at the ELLE Style Awards. From there, the French fashion powerhouse would only see consistent growth, eventually flourishing into the beloved label that produces pieces we would pounce to get our hands on. 
View this post on Instagram
Jacquemus is anything but flashy and extravagant. Each piece boasts clean, sophisticated silhouettes that are simultaneously playful and experimental. Every collection evokes a sense of freedom with simple lines, uncomplicated patterns, and solar colours that are reminiscent of summer and youth. His creations were graceful with minimal details, and every season Jacquemus delivers fresh and original designs that are always breathtaking to behold. He flawlessly encapsulates the French flair with modern twists in the most flattering fashion, all while telling a personal story of his roots in southern France. Adventurous, avant-garde, visionary, and a harmonious blend of child-like spirit and elegance—these are the elements that make Jacquemus unique, and what earned him a seat at fashion's gilded table. 
View this post on Instagram
If Jacquemus' designs weren't already phenomenal enough, his magnificent runways tied everything together with scenic views, balmy rays of sunlight, and country flowers that reflect the carefree essence of summer and its euphoric warmth. One that many would recognise and certainly one for the history books of fashion is none other than the SS20 runway that was set along the lavender fields of the idyllic Provence. 
Jacquemus today
Today, 13 years since the launch of the French Maison, Jacquemus continues to push the boundaries of fashion while staying true to its humble origins. We know of the designer's late mother as his first fan, but his growing fanbase now includes the likes of Rihanna, Bella Hadid, Solange, and some of the most respected names in fashion. At only 32 years young, there is a bright future ahead for both Jacquemus and his creative brainchild. However the journey goes, we're sure his mother is immensely proud of his success.
Itching to get your hands on Jacquemus? Shop some of the brand's most beloved pieces below!
For more fashion stories, click here.