Features
Imran Amed, Founder of The Business Of Fashion: "If you don't try new things…You just become slowly obsolete"
Insights from the man himself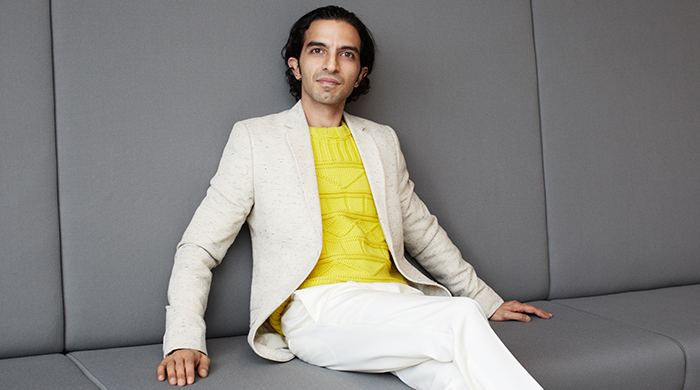 After recently unveiling a revamped website and a brand new project BoF Voices, which debuted with a unique discussion on sustainability with Stella McCartney (video below), Imran Amed is enjoying rapid expansion and success with his pioneering Business of Fashion (BoF) platform.
Amed started writing BoF as a blog from his sofa in 2007 – just as social media and the era of the smartphone was starting to bubble under the surface. New markets were emerging in China, India, Brazil and the Middle East, and the financial crisis threw the luxury industry into a tailspin. Eight years later, BoF is an award-winning editorial company, with a global reputation for intelligent, analytical content, that is in the midst of a rapid global expansion. Buro 24/7 sat down with its founder, Imran Amed, to discuss its success, and what the future holds…
Silvia Bombardini: A harmony of the right and left brain – of discipline and creativity – is at the core of your work. I understand this might have been the case since childhood, as I read you were pursuing interests like theatre and entrepreneurship from a young age. To what extent does this balance come naturally to you, or is it something you occasionally have to remind yourself, or your team, of?
Imran Amed: It feels pretty natural, you know? I think in a way we are all born in certain ways, with certain talents or gifts. From a very young age I was creative, I liked working in groups of people to put on performances, I was always very aesthetically and visually attuned. But then I was also very analytical. There was something very appealing about having numbers, data and information. So it's a real pleasure for me actually to have stimulation on both sides of my brain, that's when I'm the happiest. I'm really lucky, you know, that on a given day I might be doing analysis of some businesses, but I might also be talking to the team about our next cover, or looking at a young designer's collection – and the mix of those things, moving smoothly and fluidly between them, makes me very, very happy. And yes, our team is also the same way. We're a bunch of fashion nerds and media geeks, and everyone on the team has in some ways got a left brain/right brain motivation themselves. Some people might be skewed more one way or the other but everyone really appreciates both sides, and that's how I hire them, right? It's become really a mantra in our office: To think with both the right and left side of your brain.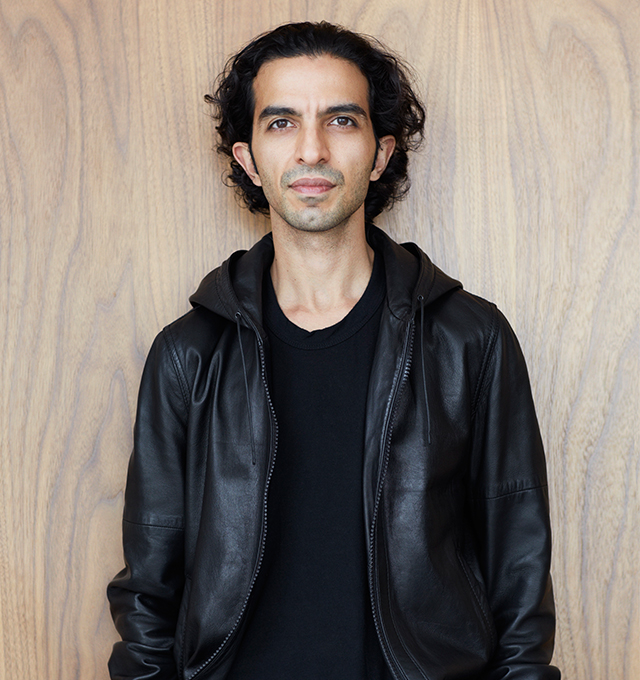 It's hard to believe it now, but eight years ago The Business of Fashion (BoF) began as a blog with only a handful of readers. But there wasn't a great appetite for independent thought and information at the time, whereas today we're grateful for features like the 'Daily Digest' that help us sort through it all. Do you feel the online readership is still the same as it was then, or how has it evolved?
I wasn't really looking for a void at first, because it was a very personal project, it wasn't really done with any kind of market or audience analysis. I simply thought that the intersection of fashion, and business, and ultimately technology was really interesting, and because it was stimulating ideas in my head I wanted to get them out – and writing them down was a really great way to get ideas out. And secondly, I often thought that the fashion industry was shown in such a superficial light, and dismissed as frivolous. But the more I met them the more I learned about the companies and the global nature of the industry – the more I knew that they were actually fascinating. But yes, in hindsight I do think there was an opportunity there, that something like BoF was needed.
Times change as well as readers' needs. Now we have launched a new platform on BoF called BoF Voices. The idea of BoF Voices is to create a platform for conversation and debate about important issues that the fashion industry is grappling with.
I'M ALSO REALLY CONSCIOUS THAT TRUST IS SOMETHING THAT CAN BE TAKEN AWAY VERY QUICKLY IF YOU DON'T LIVE UP TO WHAT PEOPLE EXPECT, SO WE DON'T TAKE IT FOR GRANTED.
Especially because the fashion industry is really hard to infiltrate from the outside, and traditional media and fashion insiders still remain suspicious of bloggers. The BoF, however, became one the most reliable and respected sources by the fashion insiders themselves: How difficult was it to reach this level of credibility?
It's very much a difficult industry to break into, that's for sure, and I was kind of the consummate fashion outsider. I was one of those people peering in from the outside and just observing. It was such a hard world to access at the time, I remember I had a couple of friends working there who used to sneak me into shows and that's how I started getting a little bit of a sense of the machine that the industry was and how it worked. Building credibility isn't done overnight, it actually takes quite a long time. Eight years doesn't sound like a long time, right, but in my world it's been a long journey. People don't immediately trust you, it's like a friendship. And I think what helped us was that our friends referred us to their friends and the credibility really came from word of mouth at first. Social media also helped: it took that word of mouth recommendation and it just turbocharged it to a whole new level. But I'm also really conscious that trust is something that can be taken away very quickly if you don't live up to what people expect, so we don't take it for granted.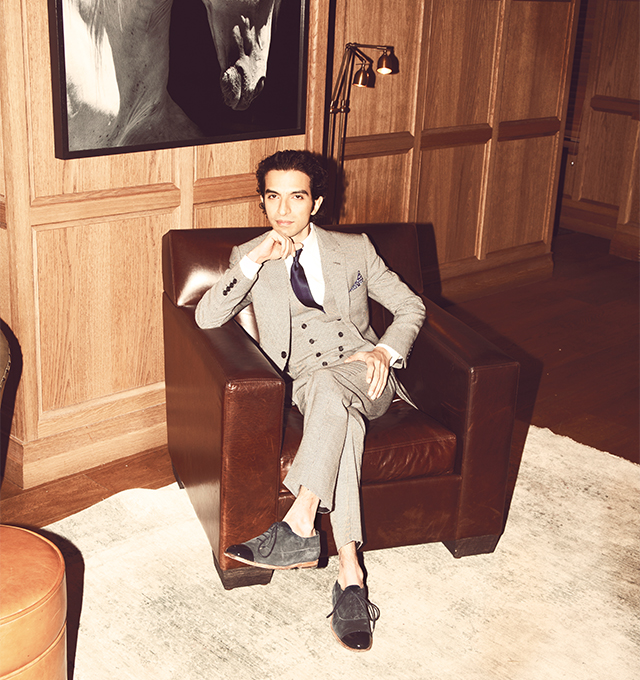 And now you also have a printed publication twice a year. Now that more and more people have come to accept, rely on, and consume news and opinions via the web, what in your view makes a magazine special enough to be owned in print?
Well, from our very first print edition, we did it to launch something online. It's kind of a funny thing right? To launch something digital in print. At the time, we had just come up with this idea to do The BoF 500, which is what we call: The people shaping the global fashion industry. It was an idea we had been cooking up in our little office for many months, and then we started thinking about how we would get people to pay attention to this, how would we introduce it to the world. For many years I had been asked if I would ever do a print edition and I didn't know, but I wouldn't rule it out, in my head I thought it might be a fun thing to do. And that moment came when we were doing The BoF 500. As it turns out doing something in print was a really great way to launch something online – so every print edition that we've done subsequently has been associated with a bigger purpose.
You took a great risk right by leaving a comfortable career in management consulting to try something that was then truly new. We don't hear in fashion many stories like yours, when playing it safe seems to be for the best.
Well, I think that what you say is true, and taking risks is part of being an entrepreneur. It's probably one of the hardest things to do. I had a very secure, prestigious, global, high-paying job. But at the end of the day it comes back to what we discussed at the beginning, which is, that job just ended up being too left-brained for me. If you know yourself, and know what your talent or passion is, and you can align that passion with a career, I think that can be really powerful. And taking risks subsequent to that has become easier and easier. If you take an educated risk because you're thinking about it and you have an idea or an instinct about something, it becomes easier and easier to do so.
IT'S INTERESTING THAT AN INDUSTRY THAT'S BUILT ON CHANGE, AND NEWNESS, AND INNOVATION, SOMETIMES IS SUCH A RISK-AVERSE ONE.
Is there anyone in the industry who you would like to see taking more risks?
Well, I think probably the biggest brands. Fashion has become a very formulaic world. As it has become a very big business, almost by definition it has become harder for certain kinds of companies to take risks. But it's curious, one of the very first designers that I met, when I was still starting and trying to figure out what my place in fashion might be – and I was looking at my notes the other day, it was actually ten years ago, March of 2005, that I met him, he said "In fashion there's no right way or template to do something, you just have to go and do it". I think this is an industry where, it might not be that everything goes the way you want it to go at first, but if you work hard, you can learn and start to figure out how to make something that works. And that was very much my case; my first foray into fashion was a start-up that lasted eight months. It didn't work out, but that was such a great learning experience for me. So if that risk-taking, entrepreneurial approach were something that could be understood by bigger companies, I feel like we would see a lot more advancement in fashion, say with regards to technology, or with regards to other markets.
It's interesting that an industry that's built on change, and newness, and innovation, sometimes is such a risk-averse one. People are so stuck into old models of doing things, but we need to break out of these models and start thinking about how the world is changing, around us, rapidly. We can't stick our heads in the sand and pretend the change isn't happening; it's happening now. And that requires nimbleness, flexibility and a willingness to try new things.
Even if they might worry that they have more to lose.
Well, obviously the hardest thing for a big company to do is to put its core business at stake. But what happens over time if you don't try new things is that you just become slowly obsolete. If you don't somehow inject innovation into your business, especially in an industry like fashion, especially at a time like the one we're living in now, it's very likely that you'll become irrelevant.