Fashion
7 Jaw-dropping cosplays by Hakken that are sheer masterpieces
Out of this world
Images courtesy of @_hakkencoser_ on Instagram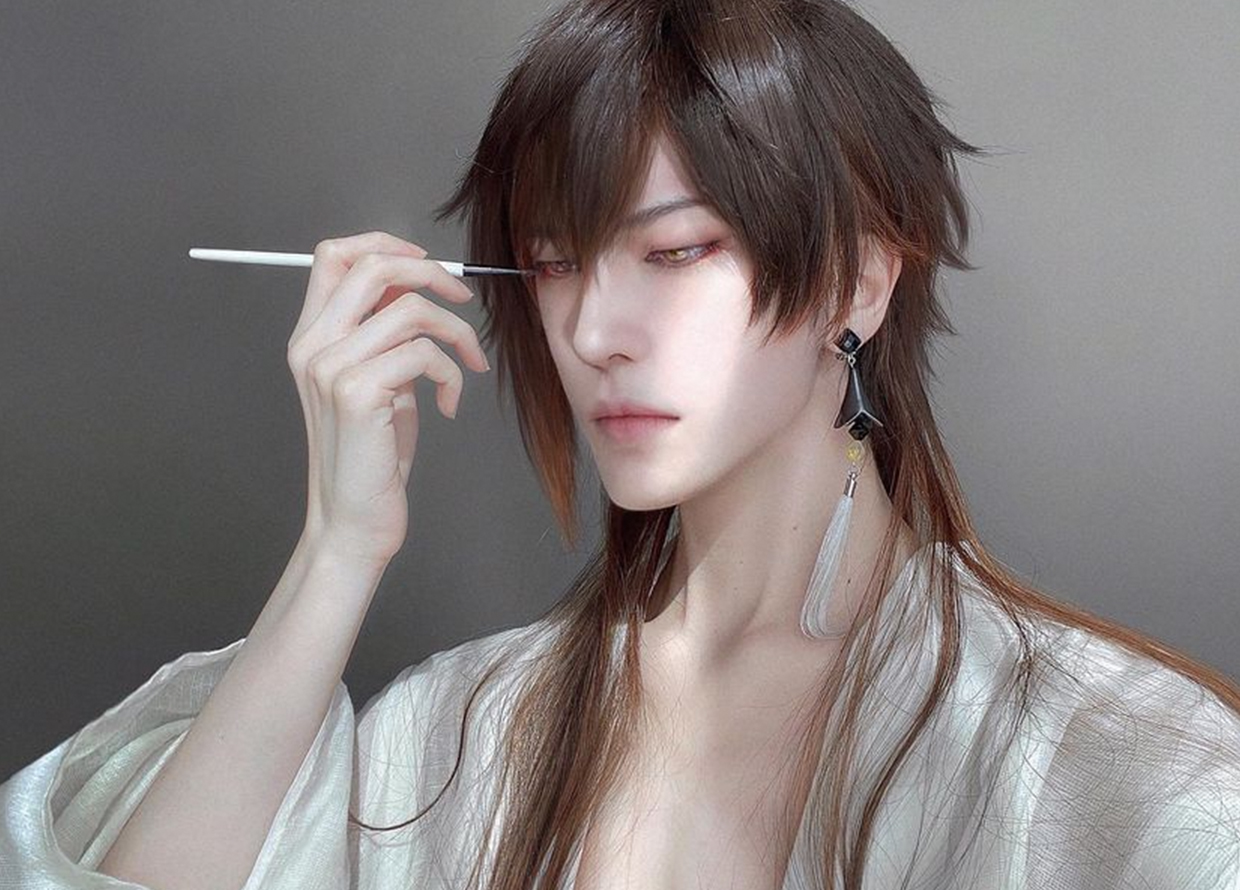 Over the past few years, our local cosplay scene has been growing exponentially, from being a niche community that was often sneered at by the general public to having thousands of enthusiasts flocking to various cosplay events to meet their favourite cosplayers—one of which is unfamiliar to none.
Hailed as "cosplay royalty," Sarawakian cosplayer Hakken has become a global phenomenon in recent years, with millions of fans from all around the globe. The gender-fluid 25-year-old kicked off their cosplay journey at just 12 years young as just a fun hobby, and they have since become one of the biggest cosplayers in the continent with over 3.8 million followers on Instagram alone. If you happen to come across a swarm of screaming youngsters while strolling in one of KL's bustling malls, chances are, they're all there for Hakken.
Hakken has brought numerous iconic anime and game characters to life with impeccable attention to detail, nailing each look to a T. Weeb or not, we can all agree that the dashing cosplay artist is a master at their craft. Ahead, we look through some of Hakken's best cosplays that are simply unmatched.
A god amongst men
View this post on Instagram
Arguably one of the best cosplays of the legendary Itachi Uchiha from Naruto, Hakken absolutely killed this look (like how the rogue shinobi killed his clan), from the character's unmistakable accessories to the spot-on facial details.
In a league of their own
View this post on Instagram
This is by far the most accurate cosplay of Gojo Satoru ever done. Bringing the overpowered Jujutsu Kaisen character to life isn't as easy as it looks, particularly when it comes to his distinct snow-white feathery lashes that can be a challenge to replicate and make them seem natural—but not for Hakken.
Geo Daddy
View this post on Instagram
For fans of Genshin Impact, this picture is equivalent to the Mona Lisa—it's a historic masterpiece (IYKYK). Perhaps the most impressive part of this iconic Zhongli cosplay is the immaculate recreation of the Geo Archon's intricate outfit, which is pretty much identical in-game.
Divine Adeptus
View this post on Instagram
Not long after, Hakken blessed Genshin fans with yet another Zhongli cosplay, but with their own take on the beloved character. If there's anything Hakken knows how to do, it's making their fans go feral.
Special grade hunk
View this post on Instagram
Piggybacking on the above statement, best believe Hakken's scrupulous embodiment of Jujutsu Kaisen's beloved blonde-haired sorcerer Kento Nanami sent fans into a frenzy all over social media—but even those who have never watched an episode of JJK would go nuts for this heartthrob!
Arrivederci!
View this post on Instagram
Jojo's Bizzare Adventure cosplays are always spectacular, but not without a lot of skill and effort—and Hakken lacks neither. In fact, if their artistic mastery and tremendous effort weren't already beyond apparent in each look above, this particular Bruno Buccellati cosplay is not only exceptionally crafted but was also specifically photographed in Venice, where the character's arc heavily took place.
The villain you can't hate
View this post on Instagram
The fact that Hakken conducted an orchestra as Hunter x Hunter's dashing Phantom Troupe leader Chrollo Lucifer is just ingenious, and they couldn't have portrayed him any better. They know what the fans want, and they deliver!
For more reads like this, click here.
| | |
| --- | --- |
| SHARE THE STORY | |
| Explore More | |