New season, new look! Six months after we first spotted some of our favourite pieces on the Spring/Summer 2019 runways, they're now finally in store. Ahead of World Happiness Day this Thursday, we figured what better way to cheer ourselves up than by (finally) purchasing the items on our wishlist? Whether it's a printed cape to keep us warm and stylish everywhere we go, a classic bag in the perfect colour combo, or a striking vase for a new home; below, Team Buro reveals what they're buying this season:
TERRY SAW, editor-in-chief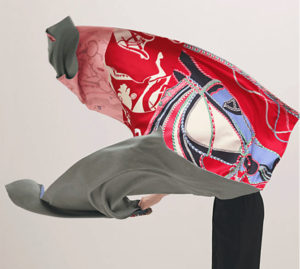 Petit h reversible silk and cashmere cape, Hermès
My life (in a hashtag) would be #ForeverCold. And because once you KonMari, you can't go back, this season I'm looking to invest in classic pieces to step up my timeless wardrobe game. At the top of my list is this Hermès petit h reversible silk and cashmere cape, which I love for many reasons other than it being a versatile investment that will keep me warm 24/7/365. I love the philosophy of reinvention behind the petit h atelier, where unused materials are re-imagined into completely new items outside of the brand's key collections. This not only eliminates wastage, fuels creativity and innovation but most of all, every petit h piece is inherently unique, which make it just as good as investing in a work of art and I'm sold.
GWEN ONG, deputy editor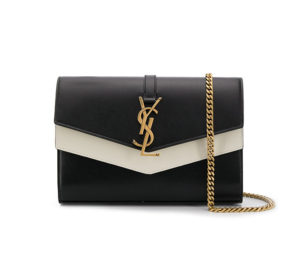 Sulpice bag, Saint Laurent
I've been in love with Saint Laurent bags for a while now. Personally, I like that I can always count on the French fashion house to deliver both one-of-a-kind designs (cue the Cigarette Case) and classic pieces that'll carry me through the seasons. This round, I've set my eyes on the latter, in the form of the Sulpice chain wallet. Instead of one in full-black, I like the touch of white that gives the bag an added interest, not to mention they complement the colour palette of my wardrobe! Crafted with supple leather, it can be worn as a crossbody bag for the day, and as a clutch for night, thanks to sleek gold chain details and logo. After all, you know what they say—good things come in twos!
Joan Kong, fashion editor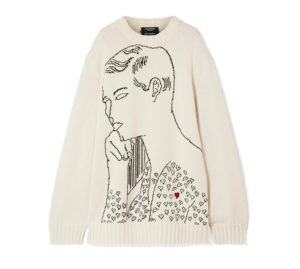 Andy Warhol Foundation oversized intarsia wool sweater, Calvin Klein 205W39NYC
If you hadn't known yet, Calvin Klein has recently announced its decision to shut down its 205W39NYC runway collection, and its Spring/Summer 2019 line will be the last in store. As a fan of Raf Simons' work, needless to say, the brand is on top of my to-buy list this season. Those who know me will notice my love for sweaters (yes, even in our tropical heat)—I love the cosy feeling, and no matter how slouchy they are, they can be styled up or down easily. While the Jaws sweatshirt from the runway was the piece that initially caught my eyes, the oversized knit from the brand's ongoing collaboration with the Andy Warhol Foundation is the one that ended up capturing my heart—and wallet. Made with intarsia knits, the cosy piece features an archival sketch and heart-shaped prints. How I'd wear it? Over a pair of cropped jeans, pointy-toe boots, and red lips to match the hint of red on the sweater!
Rachel Au, lifestyle editor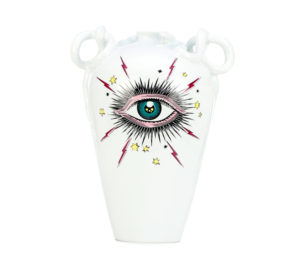 Star Eye porcelain vase, Gucci
As much as I'm itching for a new bag (and I know I don't need one just yet), nothing (material item-wise) makes my heart beat faster than homeware. Having only moved into my current place five months ago, the house still has plenty of room for decorating (if only I can find the time). Choosing just one item from my wishlist for this TBA (Team Buro Answers, that is) is quite challenging but I've got my eyes set on this gorgeous Star Eye porcelain vase from Gucci. It's whimsical and features some of my favourite elements in a design (which are in line with Gucci's signature prints as well)—the eye, stars, and the coiled snake (which Taylor Swift has also adopted). It'll make a perfect centrepiece in a room!
Chong Yi Suen, art director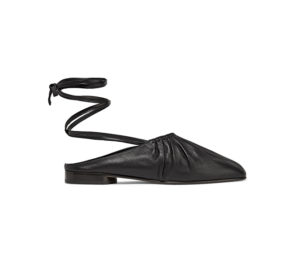 Nadia lace-up ruched leather flats, 3.1 Phillip Lim
I hardly wear heels anymore because a) hello wobbly knees and b) walking in stilettos sparks anything but joy as I have wide feet, so comfy sneakers remain my go-to footwear for any occasion. But when I saw this pair of 3.1 Phillip Lim Nadia leather flats, I knew I had to get them—it was love at first sight, for sure. Firstly, these shoes go well with my mostly-black wardrobe, and I love how the ballet flats-inspired design is casual yet elegant. I can dress it up by wearing them with a dress (as seen from the brand's SS19 runway), or pair them with white chinos for a Sunday brunch. Just slip them on, lace them up and I'm all set.
| | |
| --- | --- |
| SHARE THE STORY | |
| Explore More | |