Features
6 New-wave fashion critics every fashion geek should follow
"Let's talk about it"
Images courtesy of @hautelemess and @charlesbgross on Instagram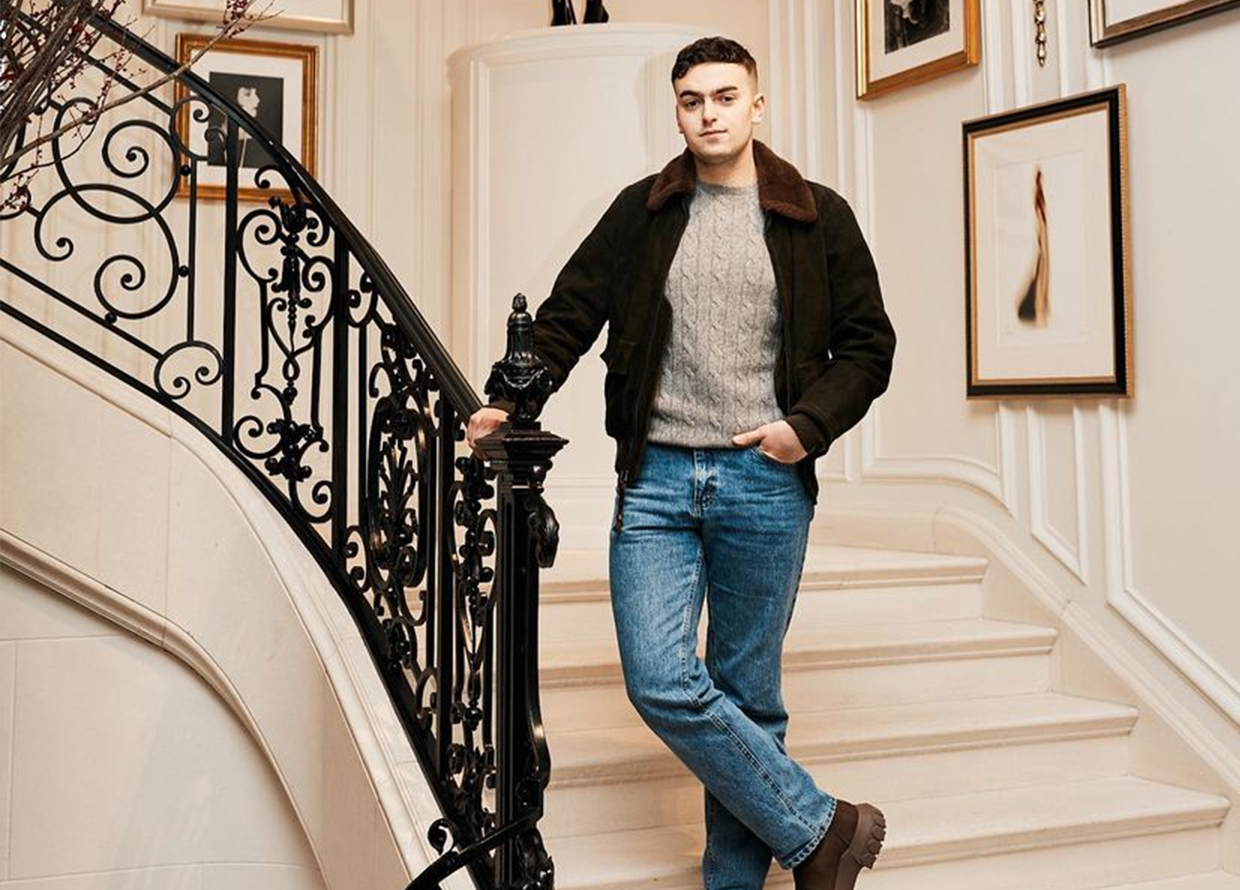 Fashion critics are one of the most influential backbones of the industry. Not only do they help consumers understand the intricacies of a collection and provide knowledge on the developments in the convoluted sphere, but they also play a major role in arbitrating the success of a designer's creative work.
That said, there was a time when consumers and enthusiasts could only look to glossy fashion magazines for insight, and while professional journalists and critics are able to offer expert commentary, there's one thing lacking: individualistic opinion. After all, fashion criticism is a tricky business. Put out a bad review, and you can forget about any possible partnership opportunities or getting invited to future events.
Now, in this digital age, fashion criticism has found a home on social media, led by content creators and self-taught aficionados across various platforms. This shift has opened up the exclusive world of fashion to a much wider audience, allowing young enthusiasts to learn about the fashion scene and connect with others in the community without actually being in the industry.
So, who are these new-age fashion critics? Ahead, we've rounded up six must-follow fashion commentators who are shaping the industry into modern times.
Style Not Com
View this post on Instagram
Beka Gvishiani, the man behind Style Not Com, created the Instagram account just two years ago in 2021, and it has since become the go-to source for the latest fashion news. Keeping it short and simple, each post tells you exactly what you need to know and nothing more through an objective approach.
As of late, Gvishiani has been sitting front row at runway shows of major brands and reporting live from the scene with over 200k followers tuning in for his updates, including industry giants Jonathan Anderson and Matthieu Blazy.
Diet Prada
View this post on Instagram
Do we even need to introduce the notorious fashion critic of all fashion critics, Diet Prada? Launched in 2014 by the ever-ruthless fashion vigilantes Lindsey Schuyler and Tony Liu, Diet Prada has established itself as the industry's most feared Instagram account, dubbed "the Banksy of fashion."
As opposed to Style Not Com, the "anti-Diet Prada," the merciless account serves as fashion's go-to source for the latest and spiciest exposés of the industry's dirty deeds in full detail. From Alexander Wang's sexual misconduct allegations to Dolce & Gabbana's infamous racism controversy and many, many more, Diet Prada covers everything that is off-limits to journalists of glossy fashion magazines.
The Kimbino
View this post on Instagram
Kim Russell, famously known as The Kimbino, is no stranger to fashion geeks on social media and some of the biggest names in the industry. The Australian-based fashion archivist, commentator, and stylist has an encyclopedic knowledge of all things fashion locked in her head, often digging out decades-old archives and reintroducing them to her audience of young enthusiasts who are eager to learn.
With over 43.2k followers on Twitter and 166k on Instagram, her exceptional ability to spot design references, identify vintage pieces, and provide well-researched candid criticism has caught the attention of numerous fashion elites and A-list celebrities, such as Law Roach and Bella Hadid.
Haute Le Mode
View this post on Instagram
Elsewhere, Luke Meagher of Haute Le Mode has been dominating the fashion sphere on YouTube in recent years as Gen-Z's favourite style critic—and his sassy commentary videos are not to be missed. The self-made internet sensation is at the forefront of new-age fashion criticism, marked by unapologetically snappy and easily digestible commentary with sprinkles of humorous pop culture references and memes.
Meagher's witty yet informative format of well-researched history lessons and unfiltered reviews have opened up the labyrinth world of fashion to a wider audience of young enthusiasts, allowing them to learn more about the convoluted industry without needing decades of professional experience or formal education.
Charles Gross
View this post on Instagram
Famously known as the calm, effortlessly poised fashion connoisseur of TikTok, renowned content creator Charles Gross is a beloved icon and a veteran in the luxury fashion community. Those who are often scrolling away on their 'For You' pages might have stumbled upon one of his many enlightening Birkin videos, or at the very least, heard of his viral catchphrase that he delivers oh-so soothingly, "Let's talk about it."
Having grown up in one of Manhattan's wealthiest neighbourhoods and spent his youth obsessing over the glamorous pages of Vogue, Gross has been well-versed in luxury fashion from a young age, especially when it comes to the finest, most exclusive bags by the luxury brand, Hermès. After leaving behind his chaotic daily-vlogs era on YouTube in 2019, Gross reemerged on TikTok in 2021 with a major rebrand and started sharing his extensive knowledge on Hermès' goods, dissecting the latest fashion news, and giving insider tips and tricks on purchasing coveted luxury items in ways that are exceptionally compelling and educational.
Mandy Lee
View this post on Instagram
Whether you're a fashion aficionado or a new enthusiast, keeping up with the hasty trend cycle can be quite challenging in today's digital landscape—that's where Mandy Lee comes in, a trend analyst and writer who has had six years of professional forecasting experience in various spheres.
One of the leading content creators shaping the fashion dialogue on TikTok, Lee provides quick-fire breakdowns and hot takes on the latest happenings in the industry, rigorously researched trend forecasts, informative runway critiques, shopping guides, as well as educational tips on finding your personal style with emphasis on sustainability and smarter purchasing decisions.
For more fashion reads, click here. 
| | |
| --- | --- |
| SHARE THE STORY | |
| Explore More | |