Features
3 Fashion #BossGirls on their Raya collections, their plans for the festivities, and being a working mum in the current pandemic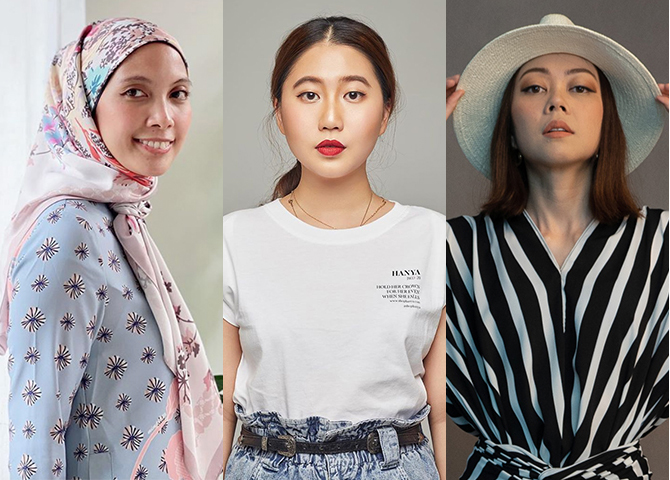 Navigating a pandemic while juggling a career and motherhood is no easy feat, and we salute the mums who have been soldiering on and mothering like a champ. On top of their jobs, their new reality includes having to sit through their children's online classes, preparing meals for the family, keeping the younger ones happy and occupied, and more. With Raya just around the corner, we got in touch with the founders of homegrown fashion labels—Mimpikita, Hanya, and Nuria—who give us more insight into their latest collections, their plans for the festivities, and how motherhood has changed for them during the lockdown period.
Nurul Zulkifli, co-founder of Mimpikita
View this post on Instagram
How have you been during this lockdown period?
Although it was expected, when the government announced the lockdown I was a little shocked and scared, not knowing what to expect. It got better week after week as I adapted to it. I enjoyed working, cooking, and looking after the kids at home—it's hectic but fun!
What are your thoughts on the CMCO?
I am 100% for this. Since the virus is still out there and there's no vaccine yet, this is the best thing that the government can do. Loosen up the MCO to let our economy recover, but at the same time, control people's movements. The only thing I'm worried about is that some people may not adhere to the rules, but I guess that's beyond my control. As long as my family and I, and the people around me play their part, then that's good enough.
Tell us more about your Raya collection this year.
Just like the past years, we have three different categories—the bespoke pieces, the diffusion line (MKita), and of course, Mimpikita RTW. Both the bespoke and Mimpikita RTW line feature Peranakan-inspired prints.
What's the inspiration behind the RTW collection?
The Peranakan influences in the RTW collection are actually a continuation of our 2016 collection. It's about a story of a girl who got married to a Per nakan boy, and this year marks her fourth year. She blossomed into a woman who positively adapts to a new environment with grace and kindness—just like flowers. We fused the traditional elements into our prints, and we gave the Kebaya cut a modern update.
View this post on Instagram
Who's the Mimpikita woman?
Mimpikita is about three sisters—Nurul, Mira, and Syera—who have different styles and personalities, so we always have that as our foundation. One who's confident and strong on the outside but a total softie on the inside; one who's always fun and happy-go-lucky; and one who's an introvert—soft-spoken and motherly. So the Mimpikita woman essentially represents these women, who balances a lot of different aspects in her life, but at the same time, have a lot of self-love and will make time for herself.
View this post on Instagram
For more Raya-related stories, click here.
| | |
| --- | --- |
| SHARE THE STORY | |
| Explore More | |