Features
Chanel's monumental 2022/23 Métiers d'art show makes history in Africa
Uniting artistic visions
Images courtesy of Chanel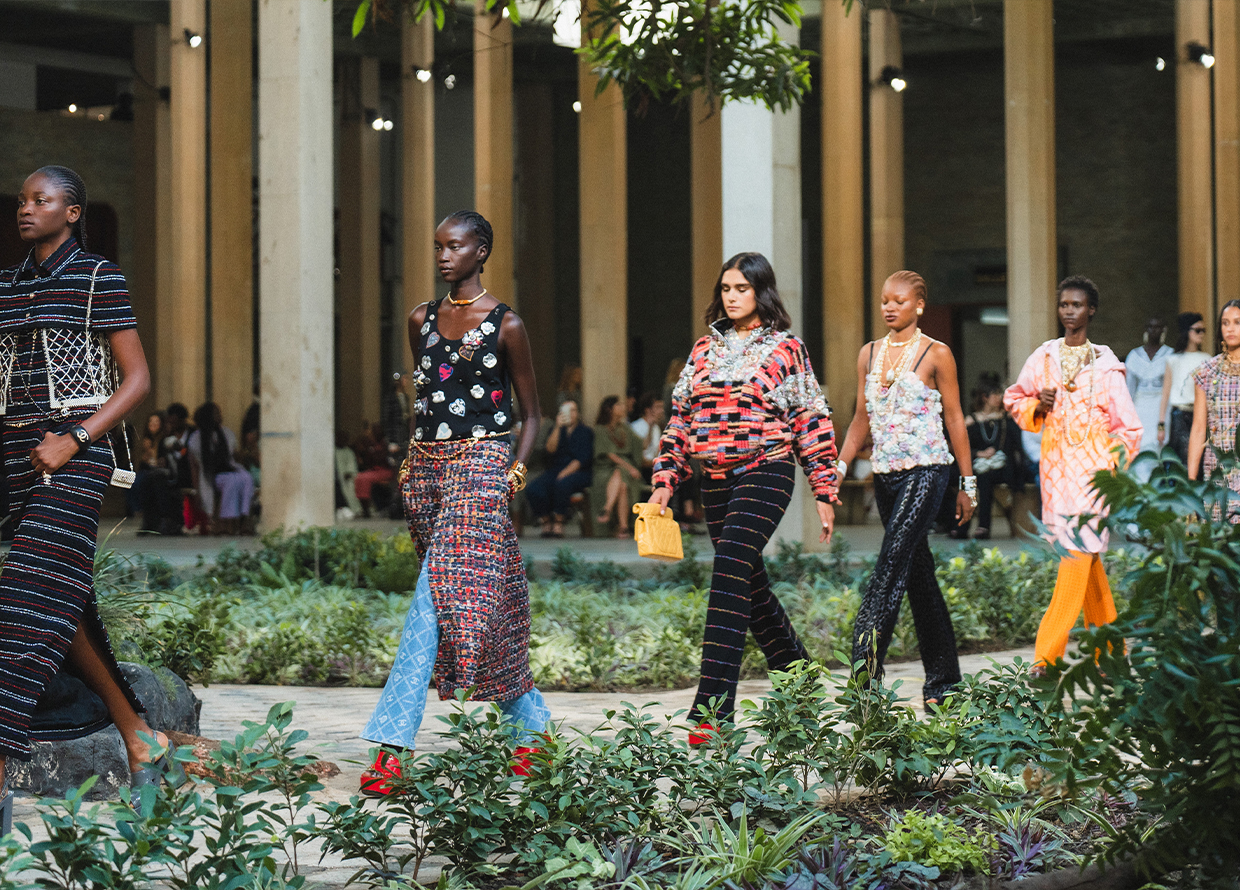 In Chanel's ongoing journey to spotlight exceptional savoir-faire and the magnificent oeuvre of its artisans, the French Maison's annual December affair, the Métiers d'art show, was held on the 6th of December at the former Palais de Justice of Dakar, Senegal, as part of a three-day programme to celebrate the continent's rich artistry. It's a particularly momentous year for the exclusive itinerant event, making history as the brand's inaugural runway show in Africa, and as the first European luxury brand to host a fashion show in Sub-Saharan Africa.
View this post on Instagram
As per the show notes, Creative Director Virginie Viard expressed, "The former Palais de Justice in Dakar, where not only the runway show but also a major part of the accompanying artistic programme are taking place, is one of the most beautiful venues we have ever presented a collection in. It was an obvious choice, and has been a source of inspiration as well."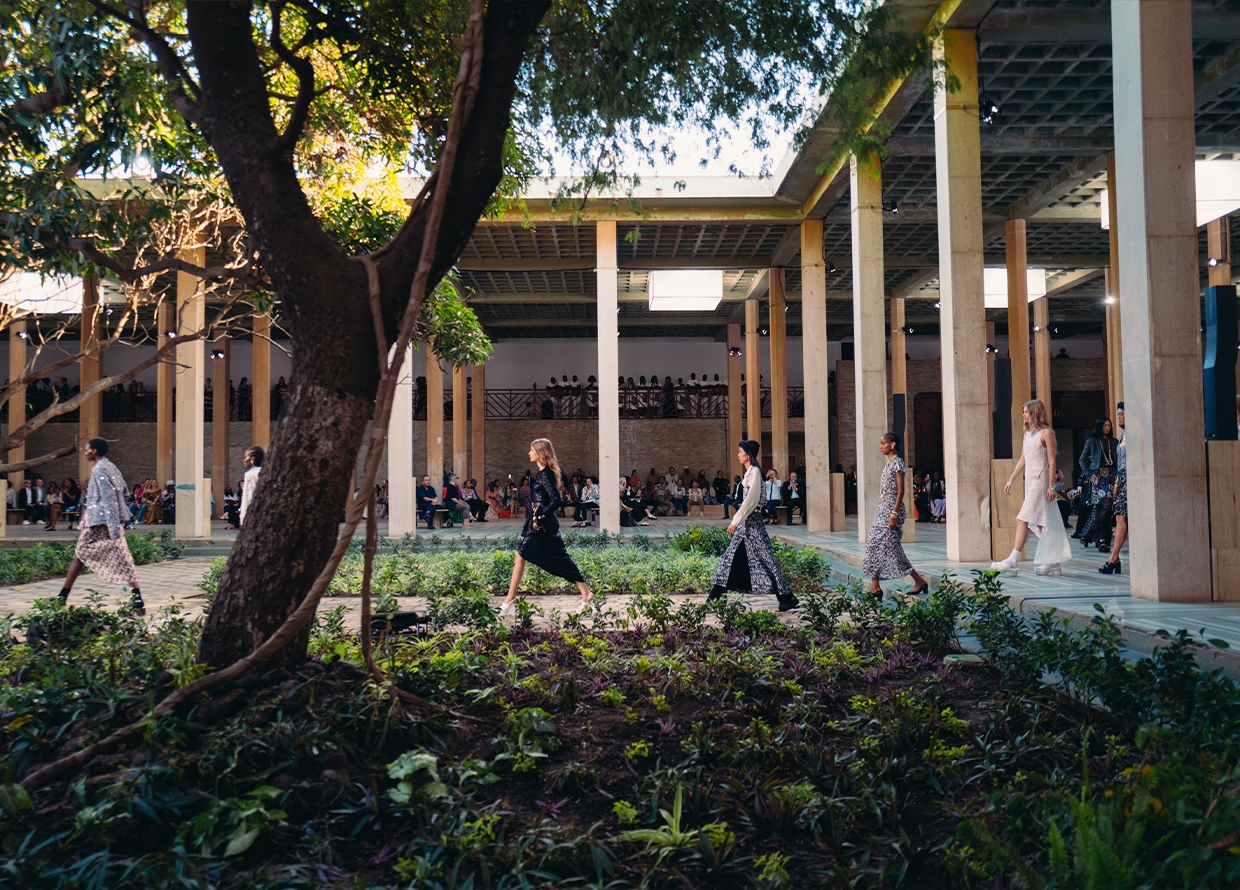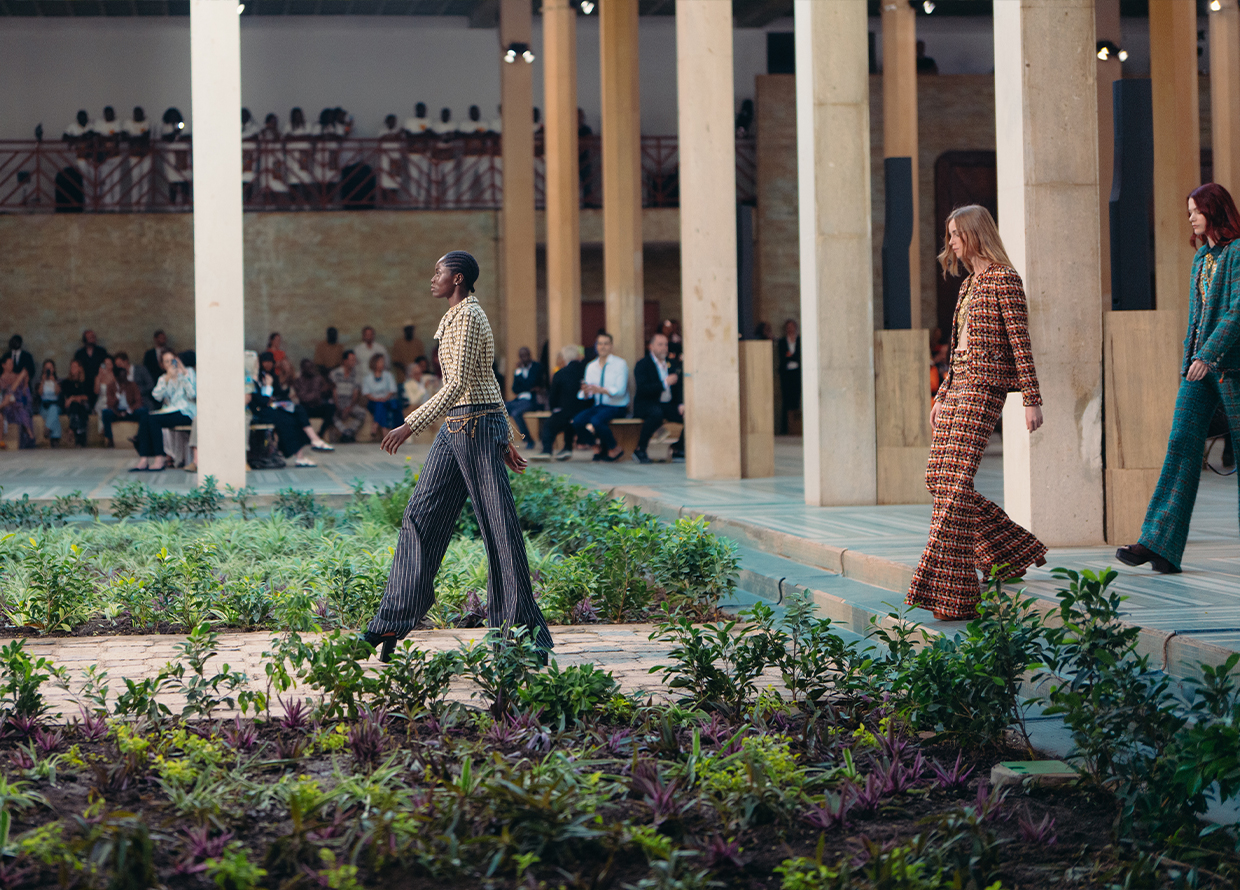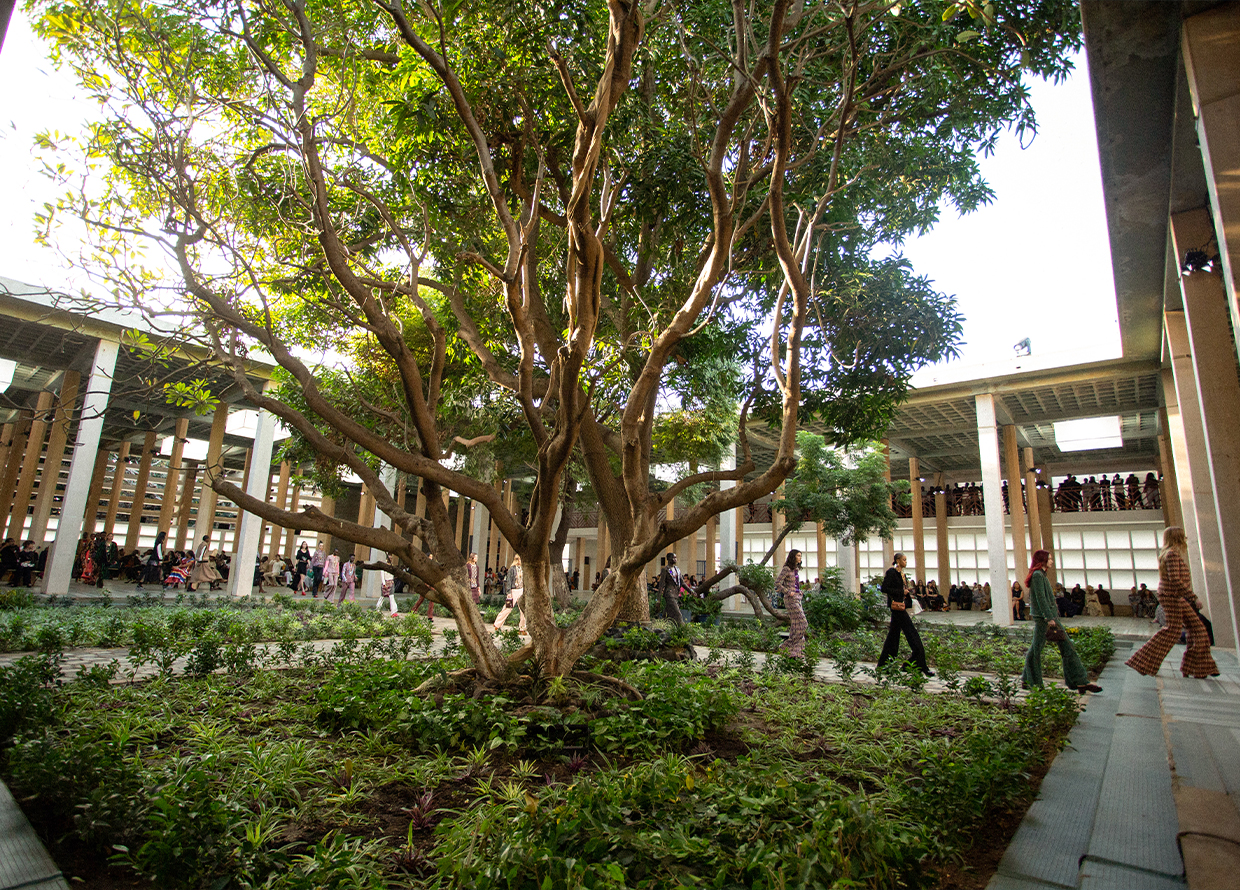 The show kicked off with a spirited performance by a parade of dancers from the École des Sables, and was later joined by local musician Obree Daman and his choir, in celebration of Senegal's vibrant cultural scene. Then, the collection was unveiled in a myriad of jazzy flared trousers, platform shoes by Massaro, layered necklaces by Desrues, floral embroideries by Lesage and Atelier Montext, featherworks by Lemarié, multi-coloured tweed jackets, sequin embellishments, and lace textures, evoking the funky, disco-punk spirit of the '70s with details that "resonate with the artistic and cultural energy of the city." See the collection below.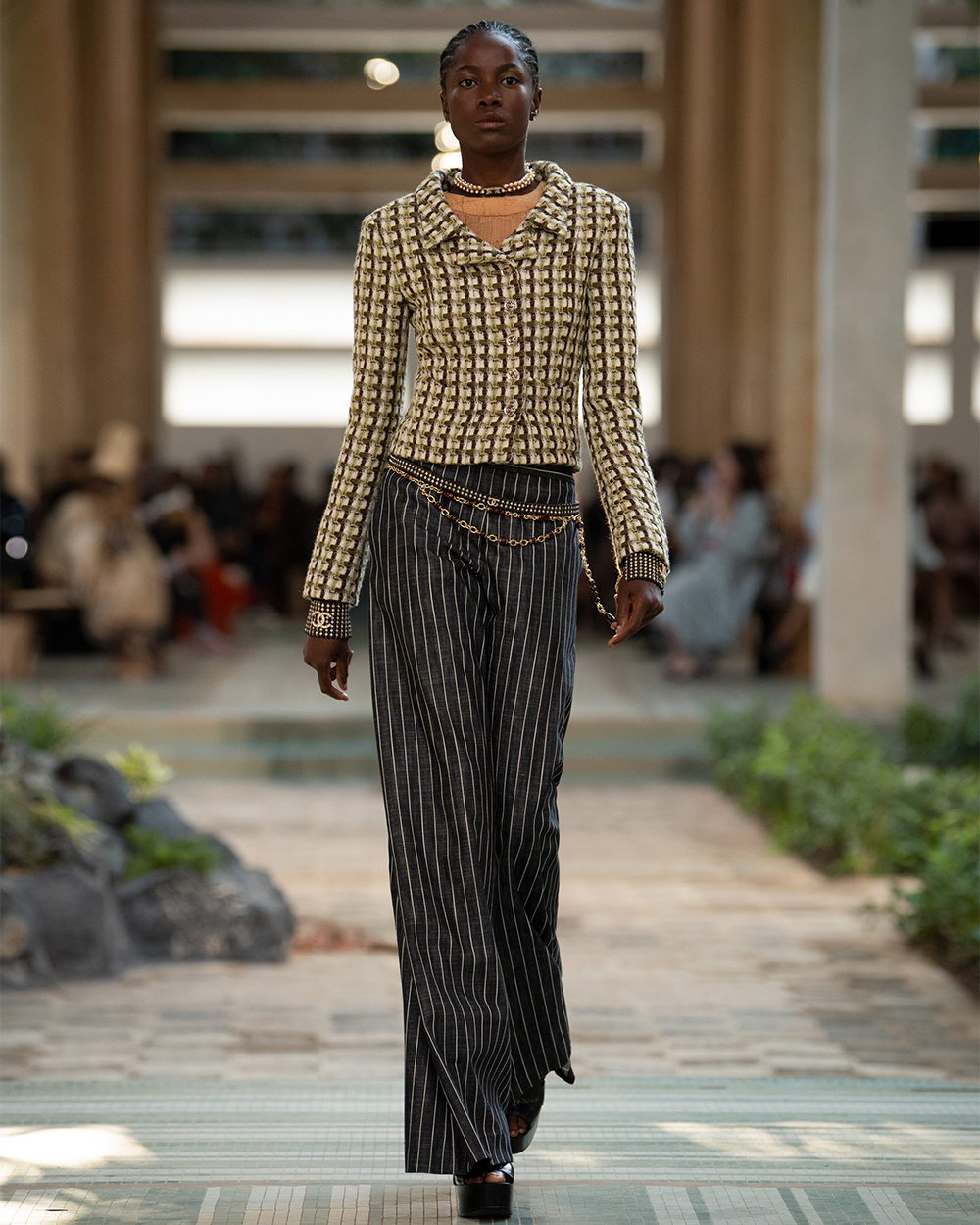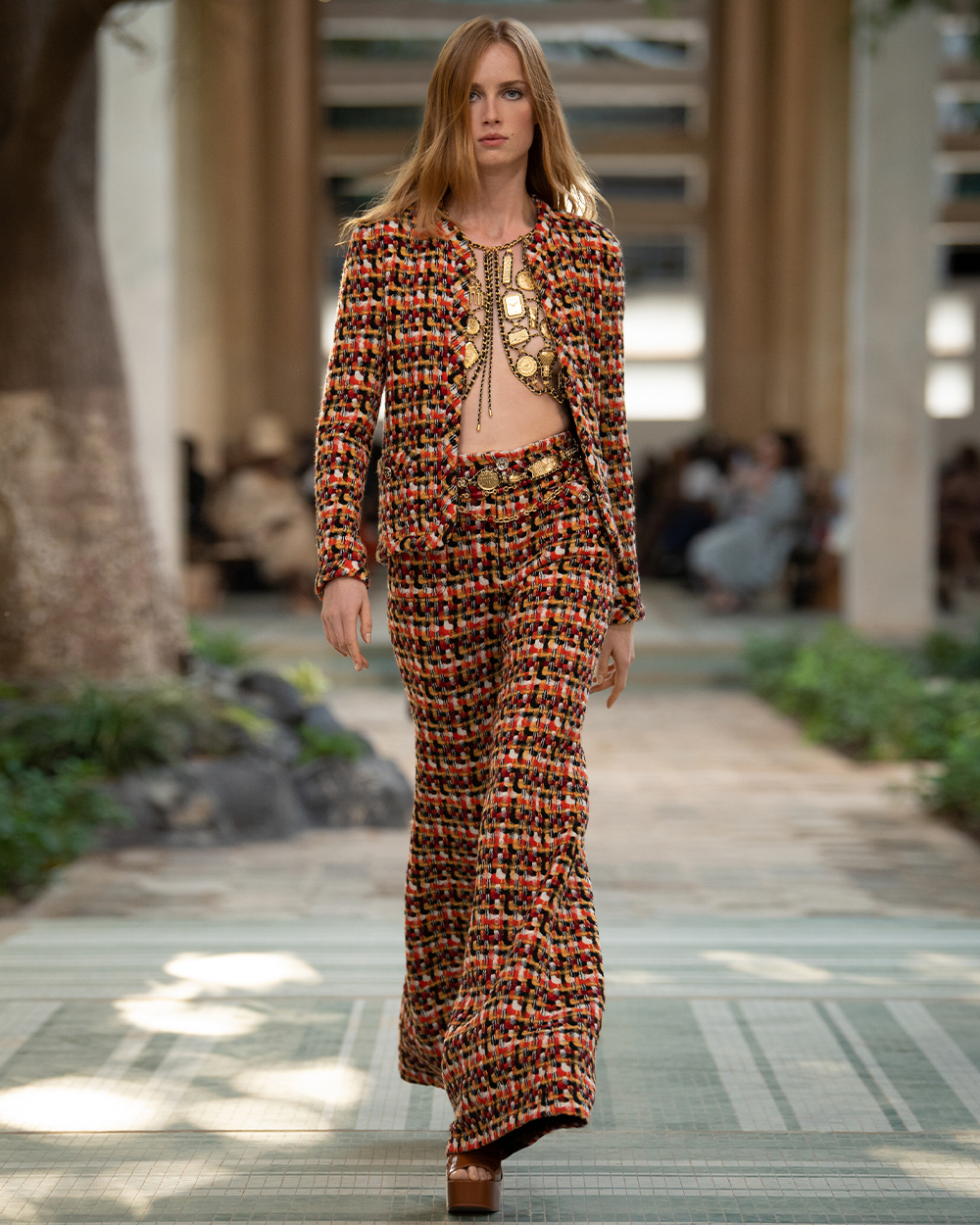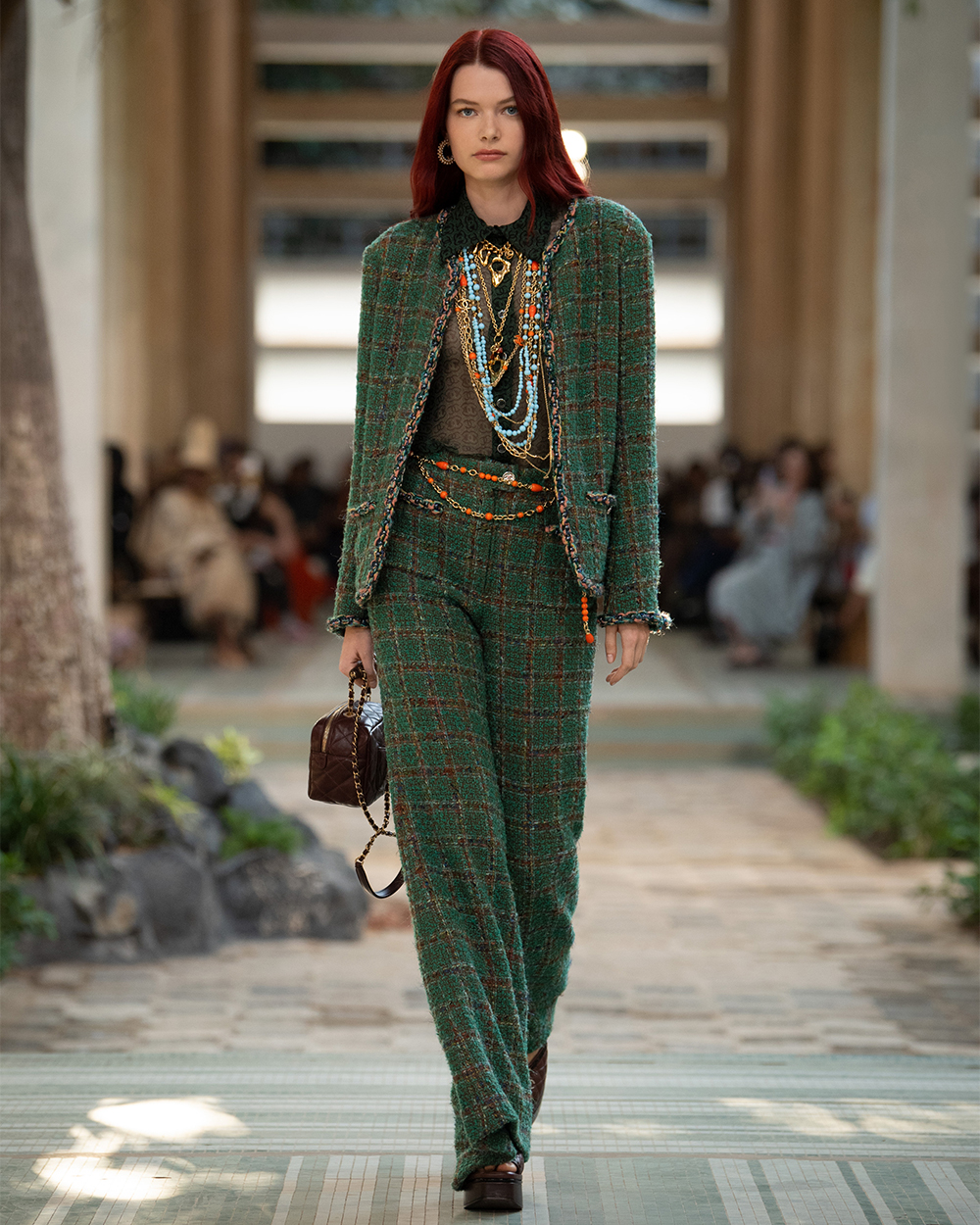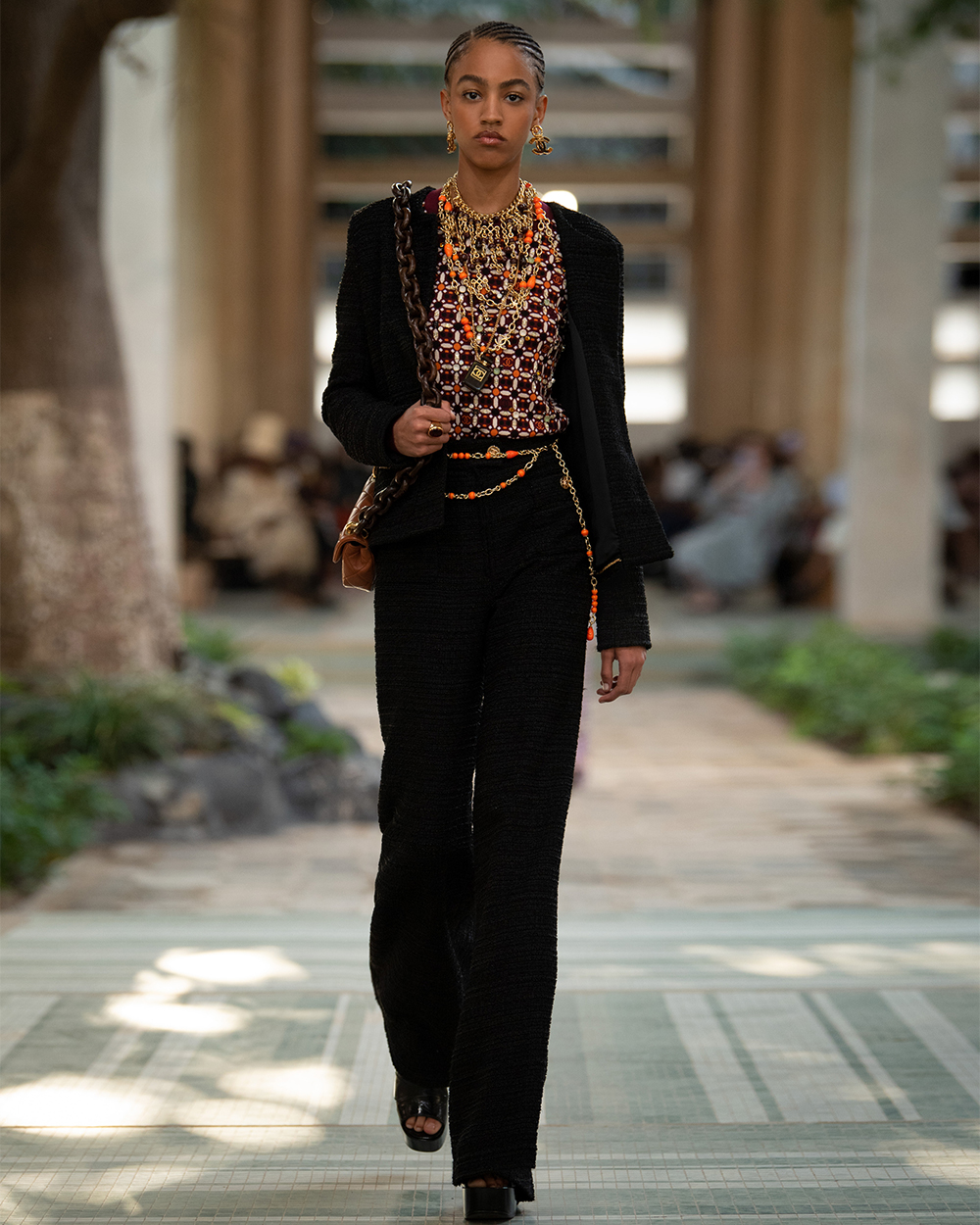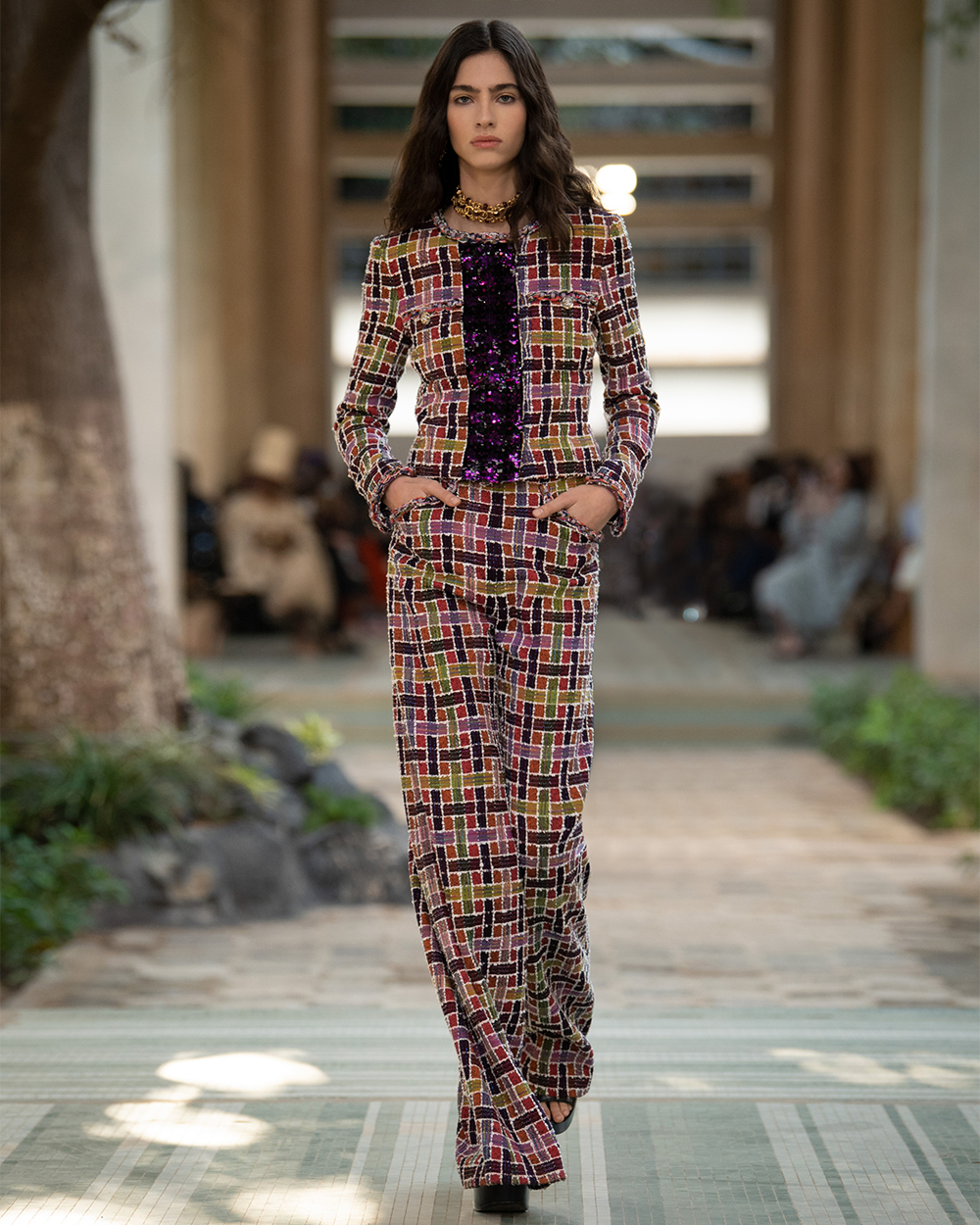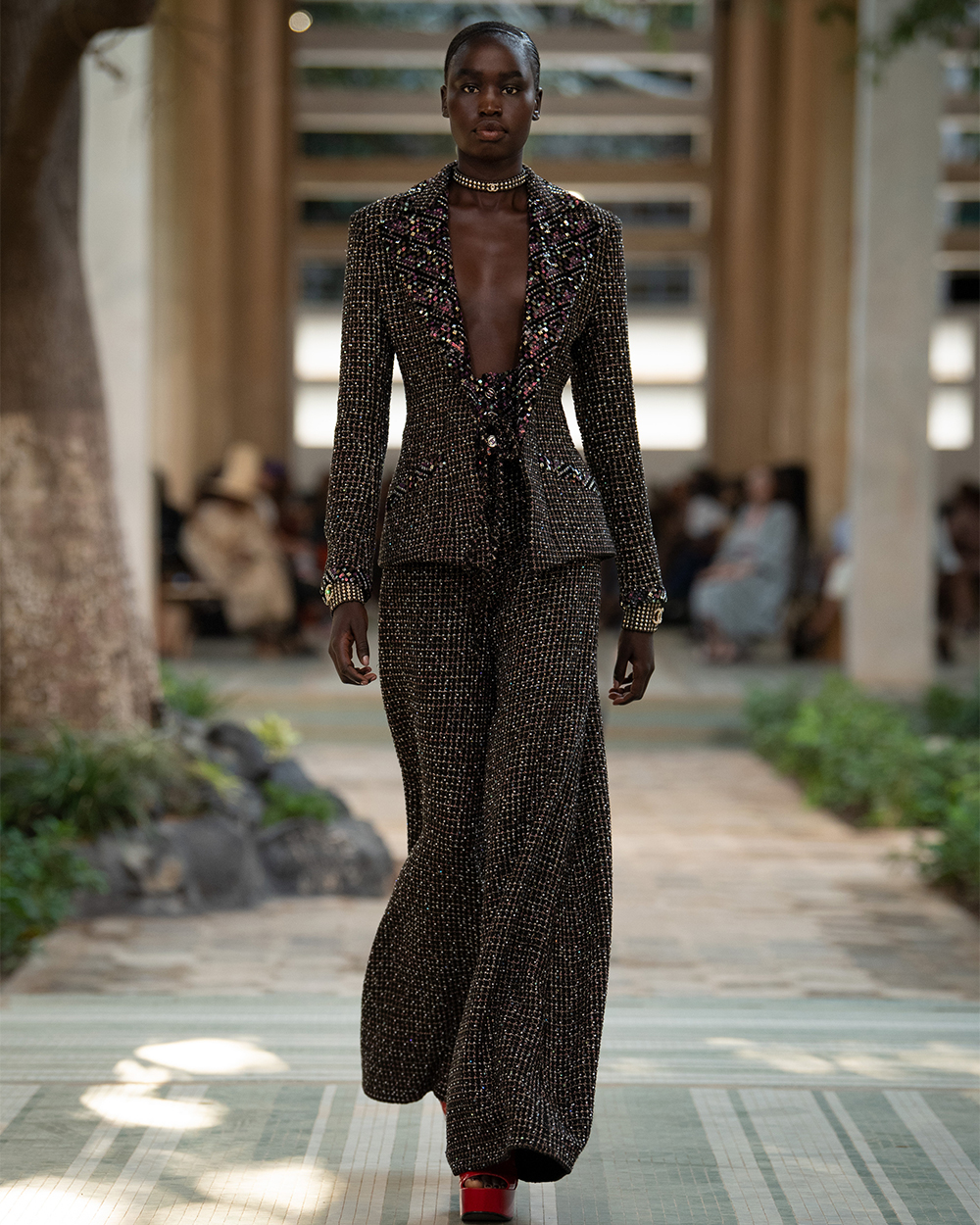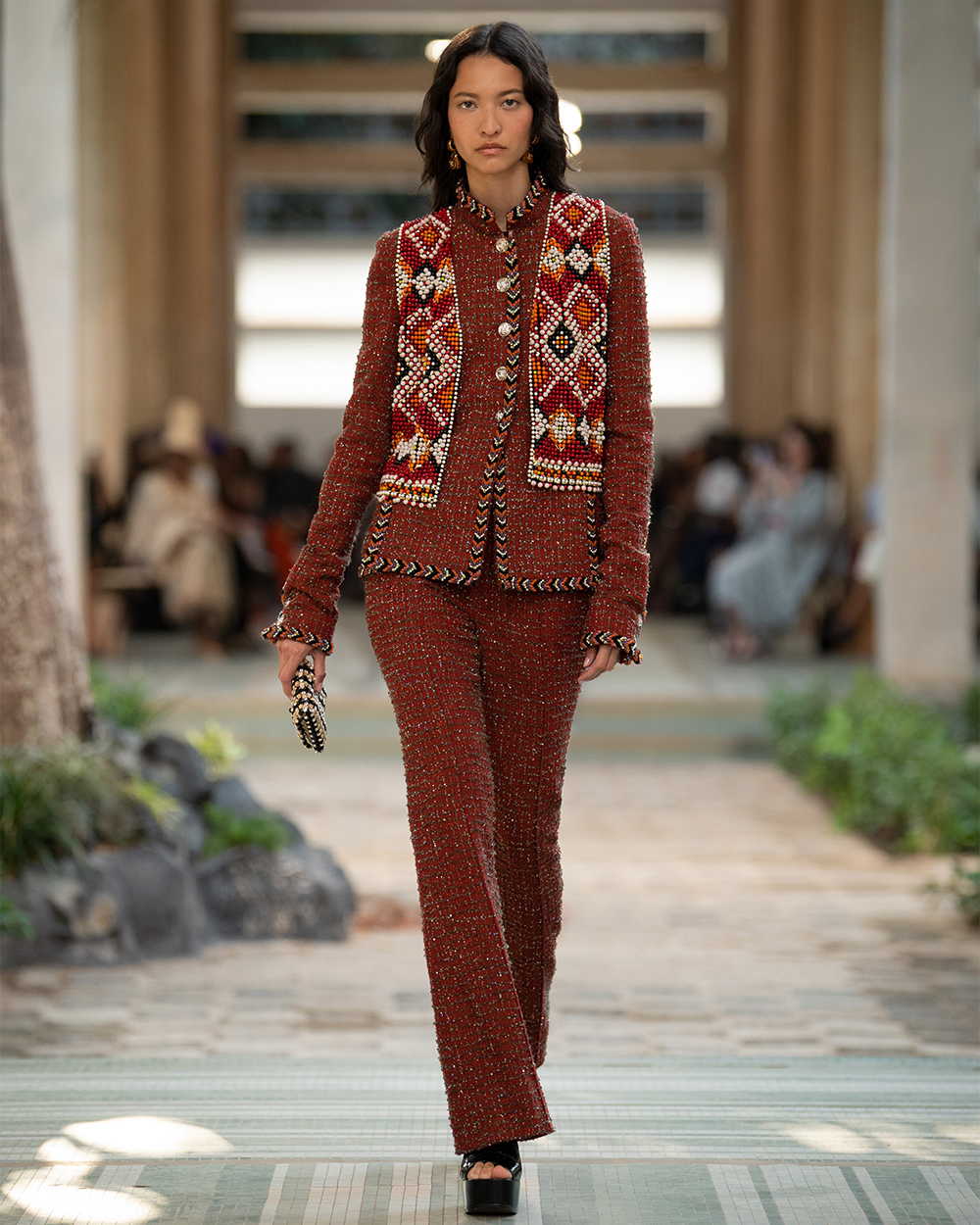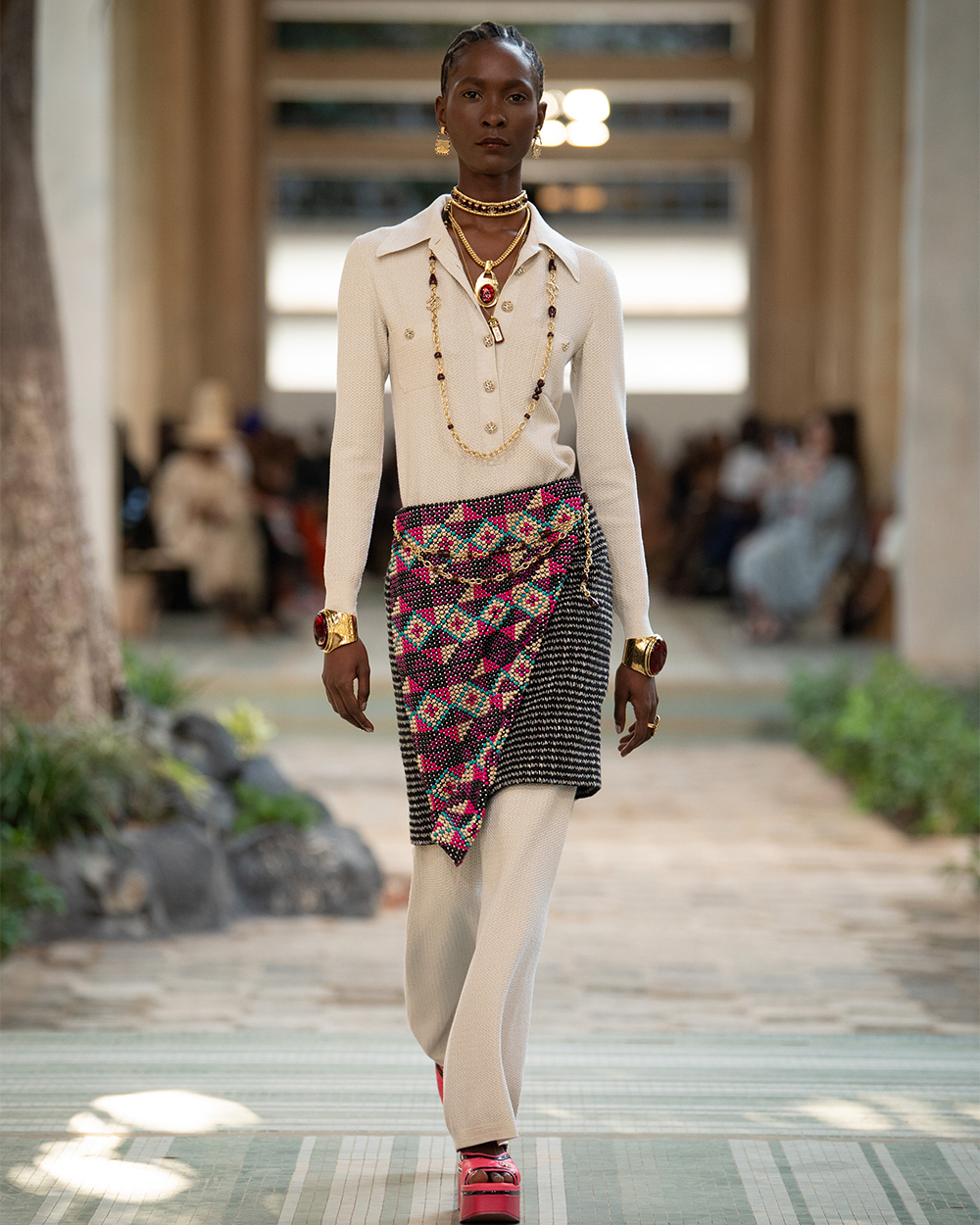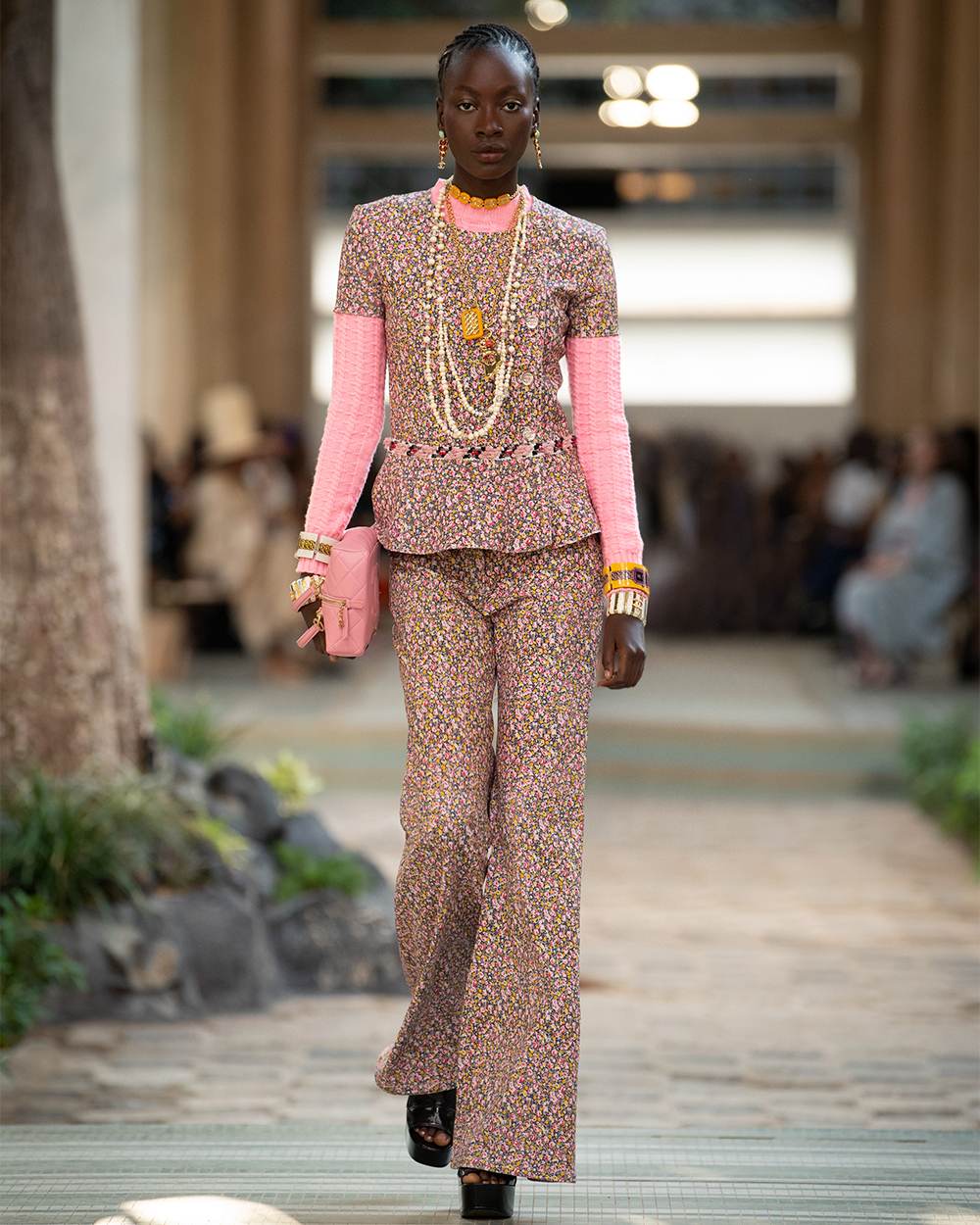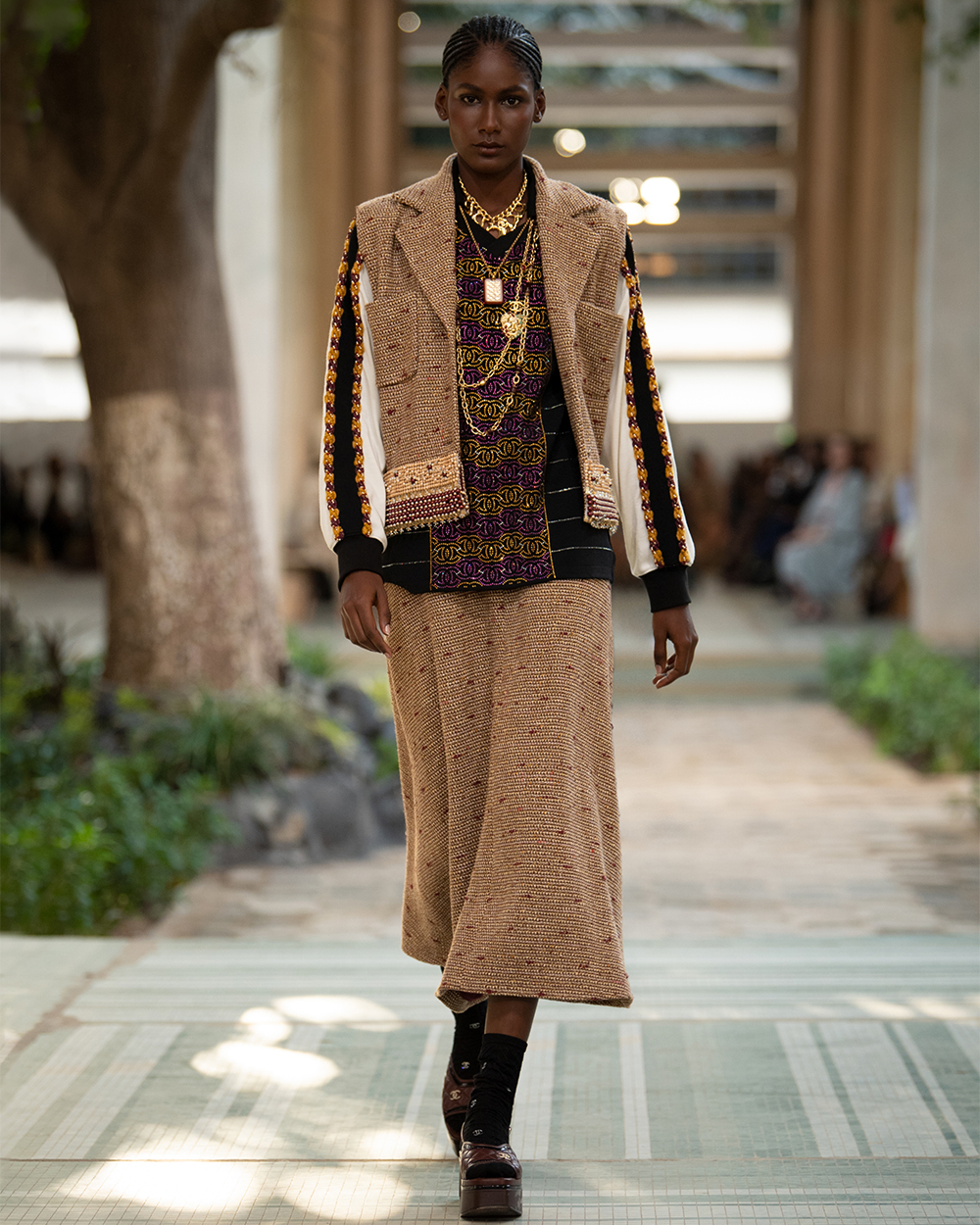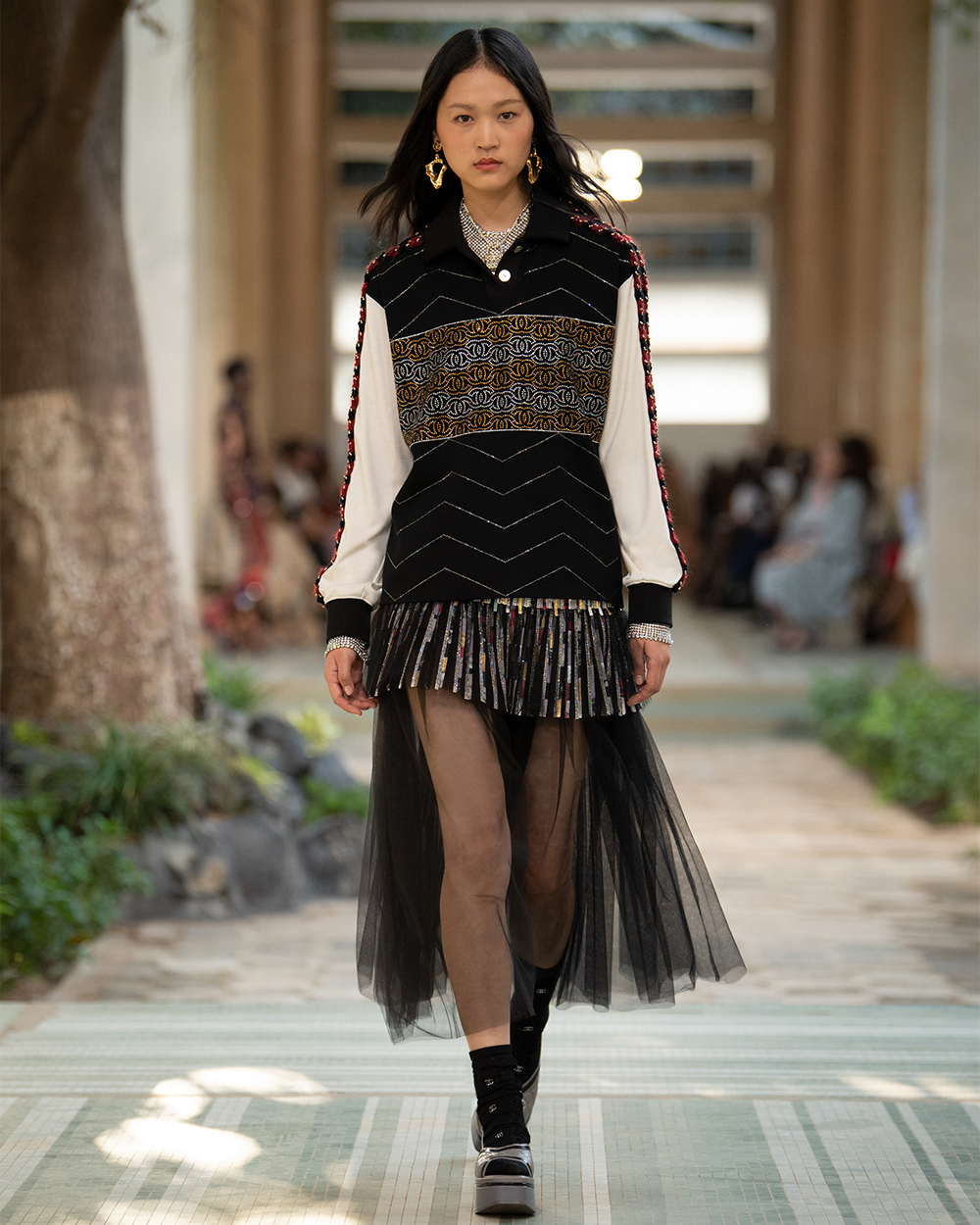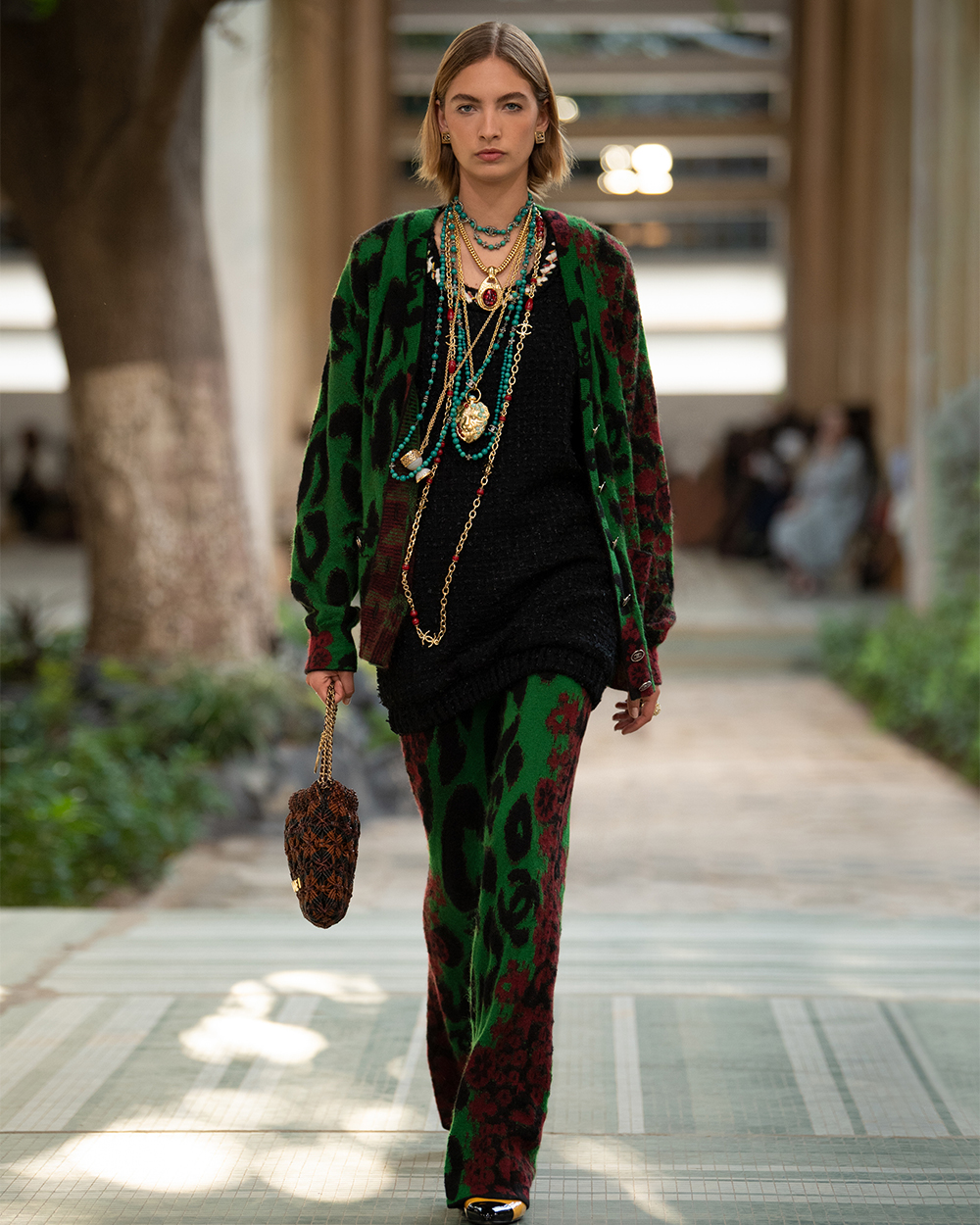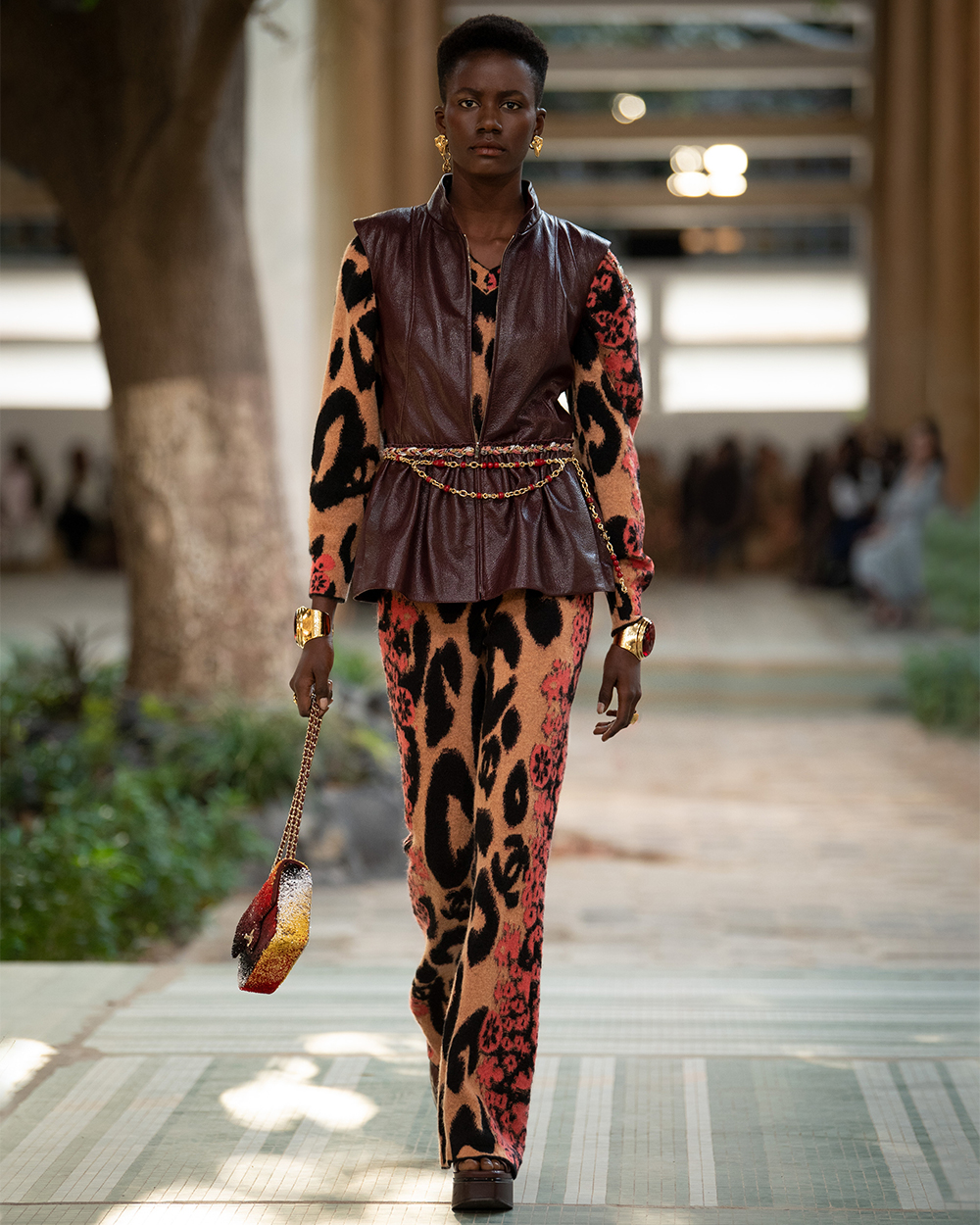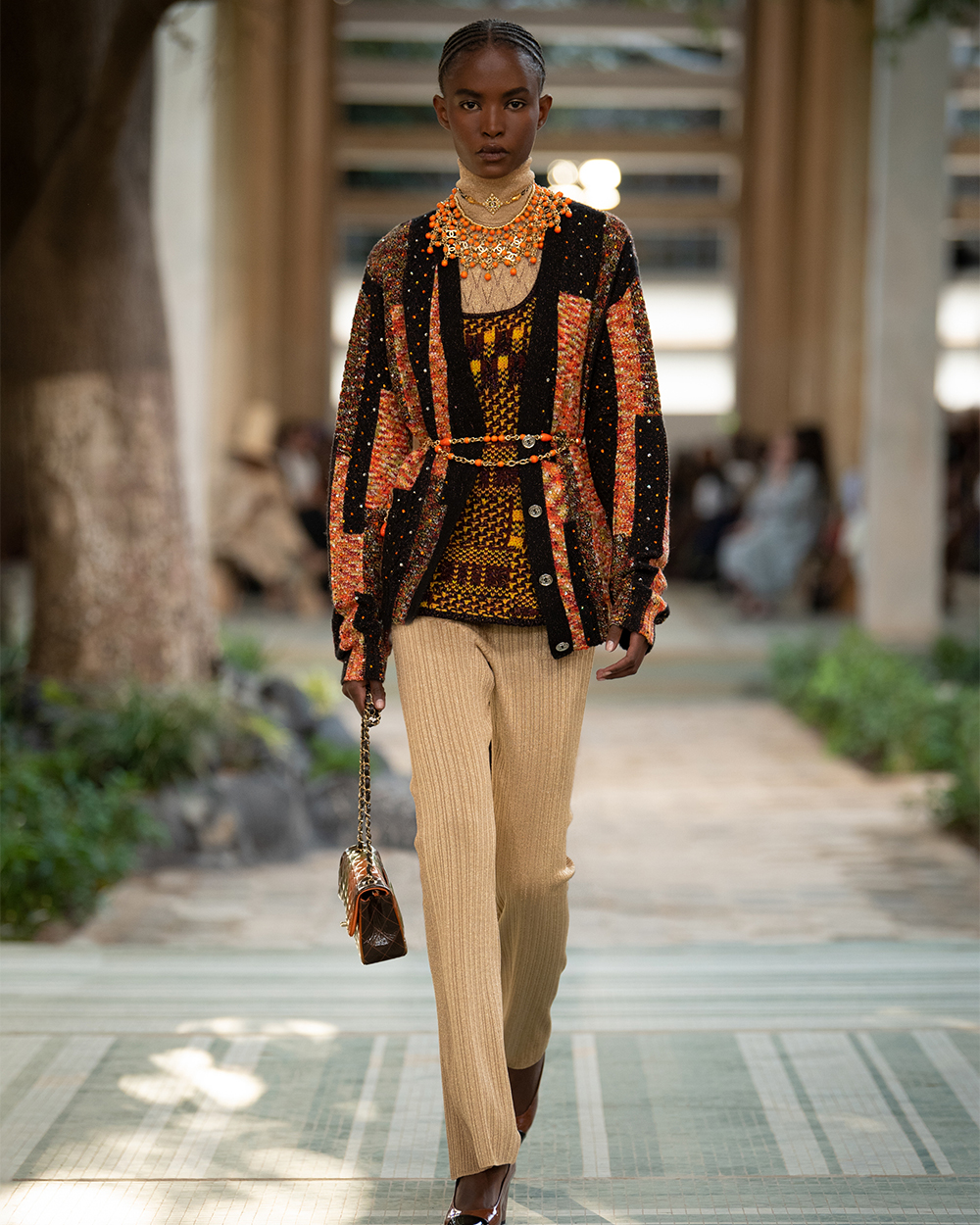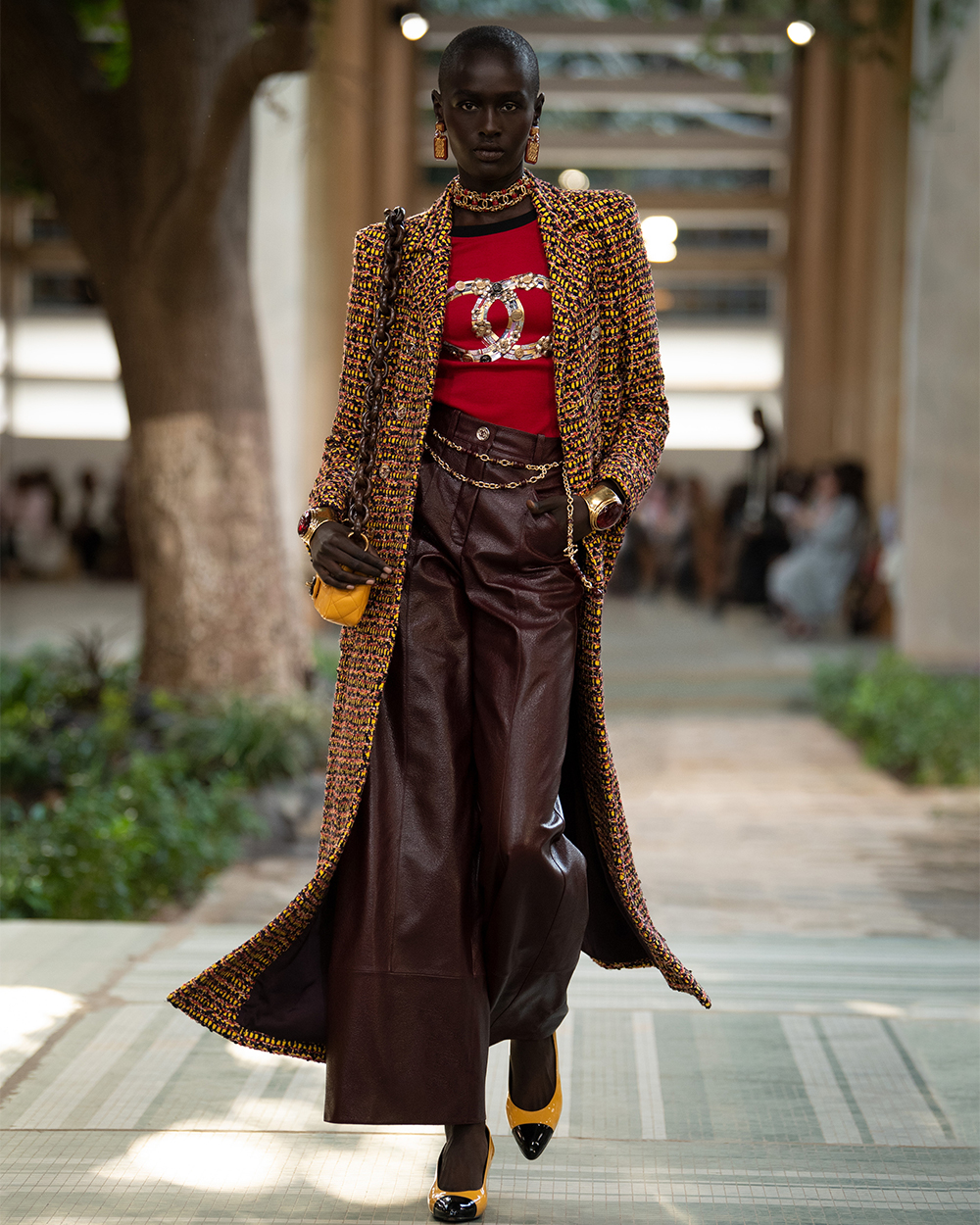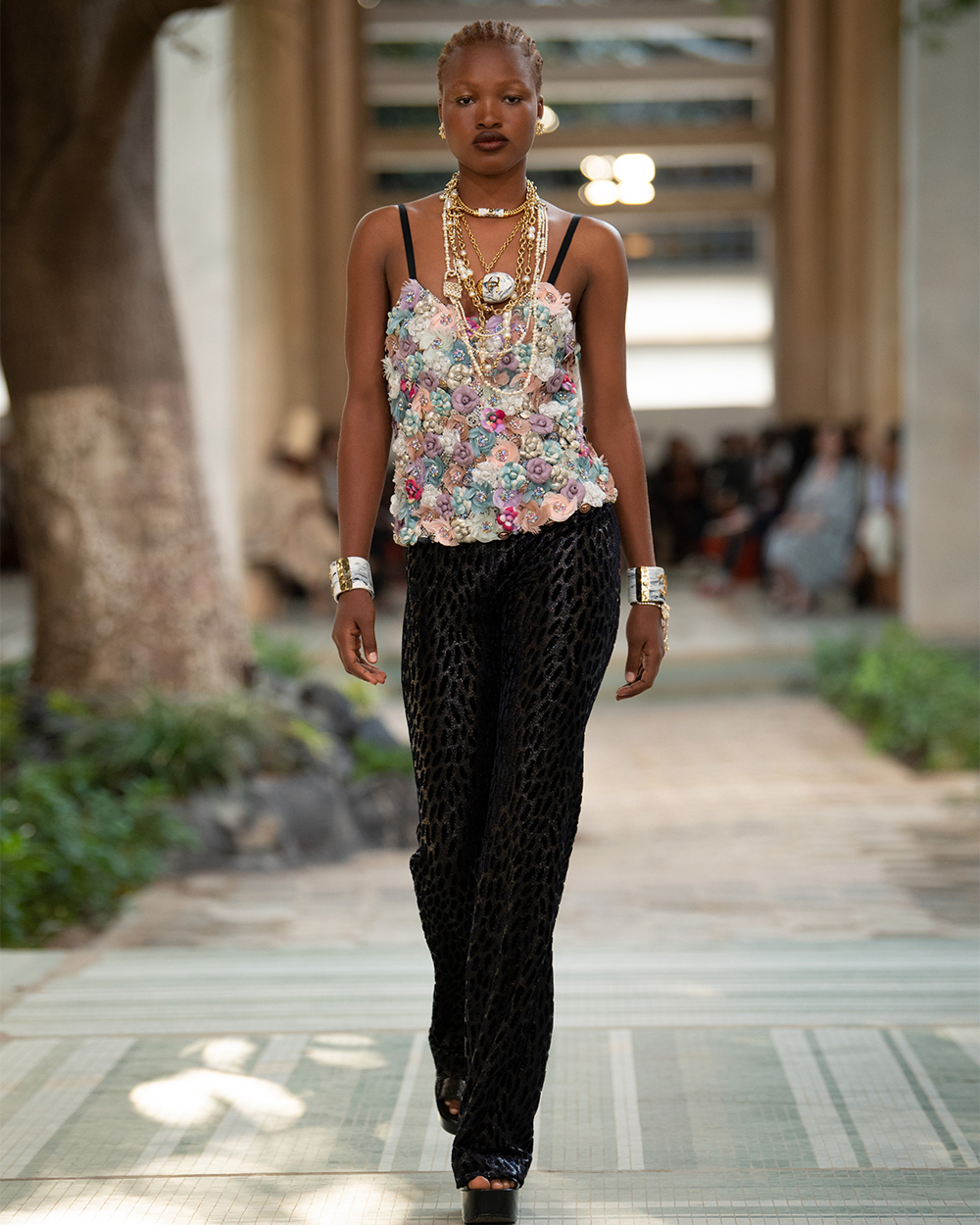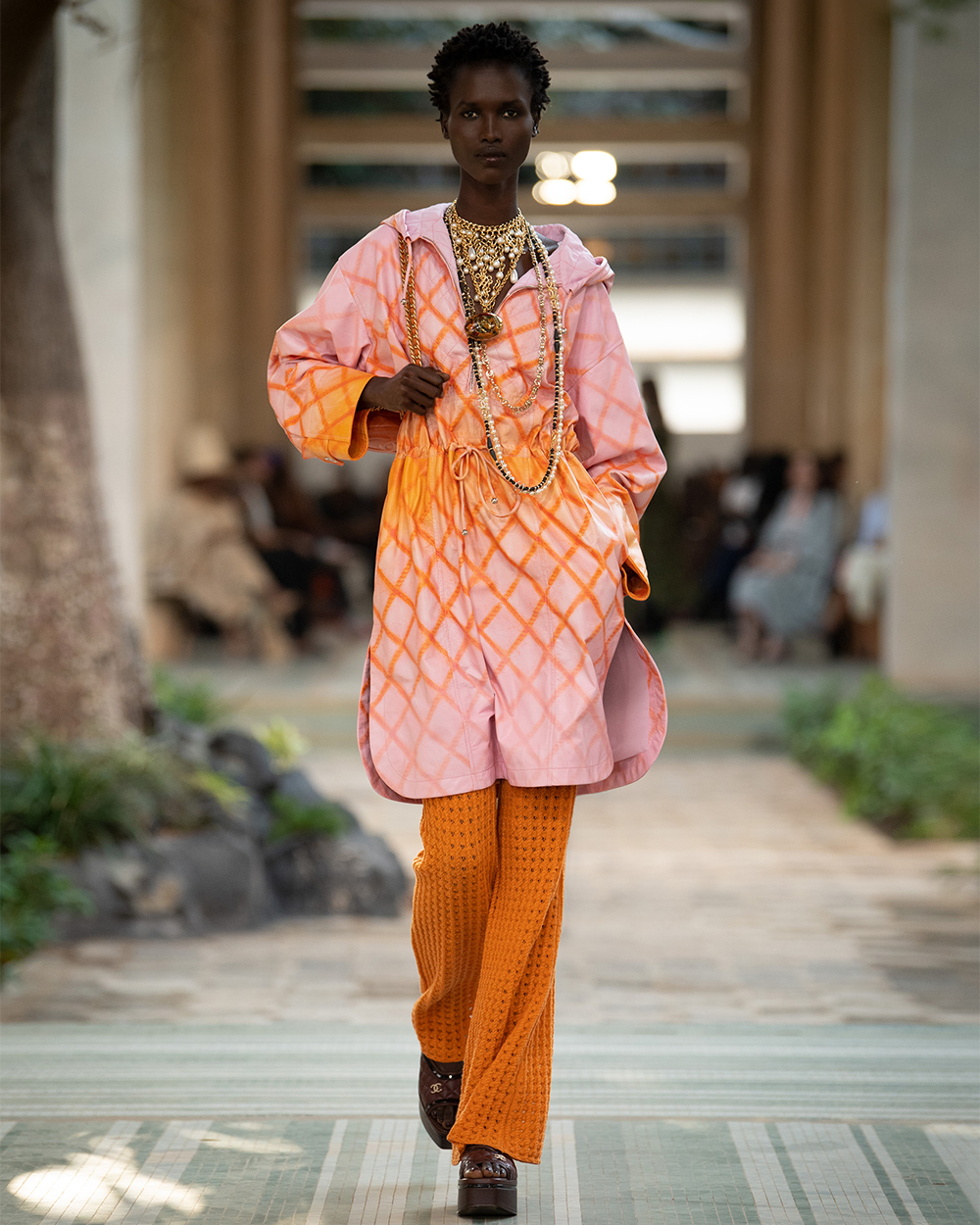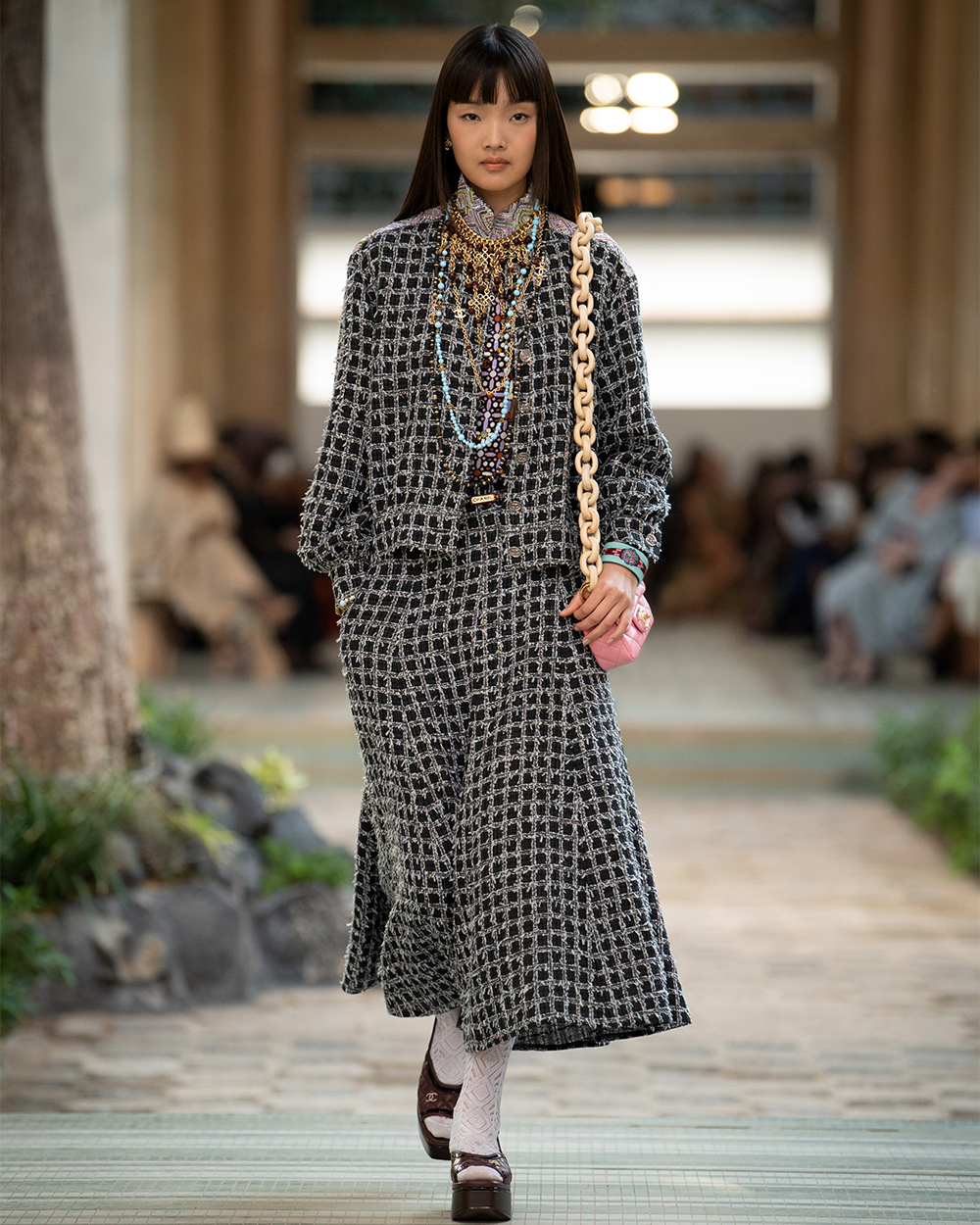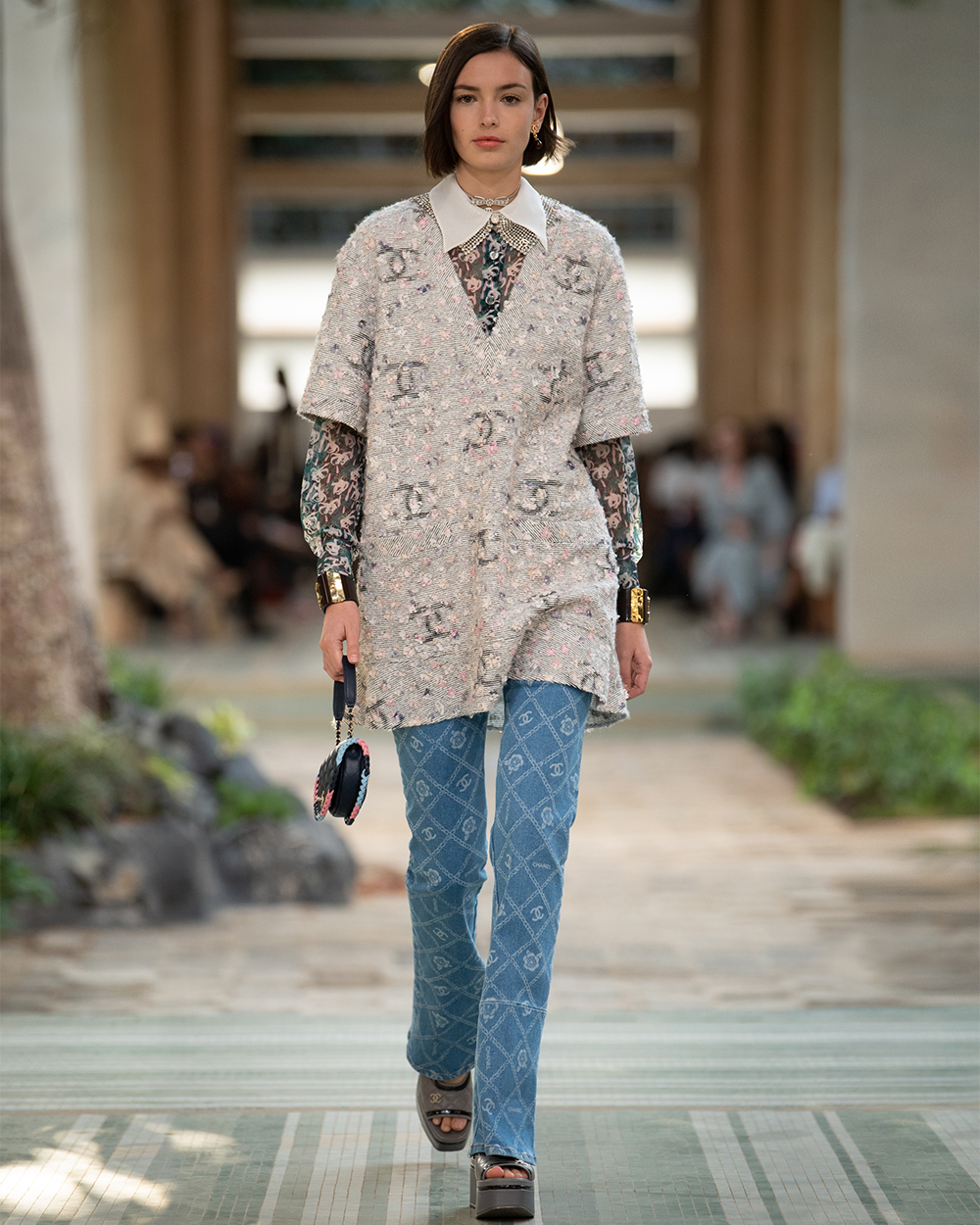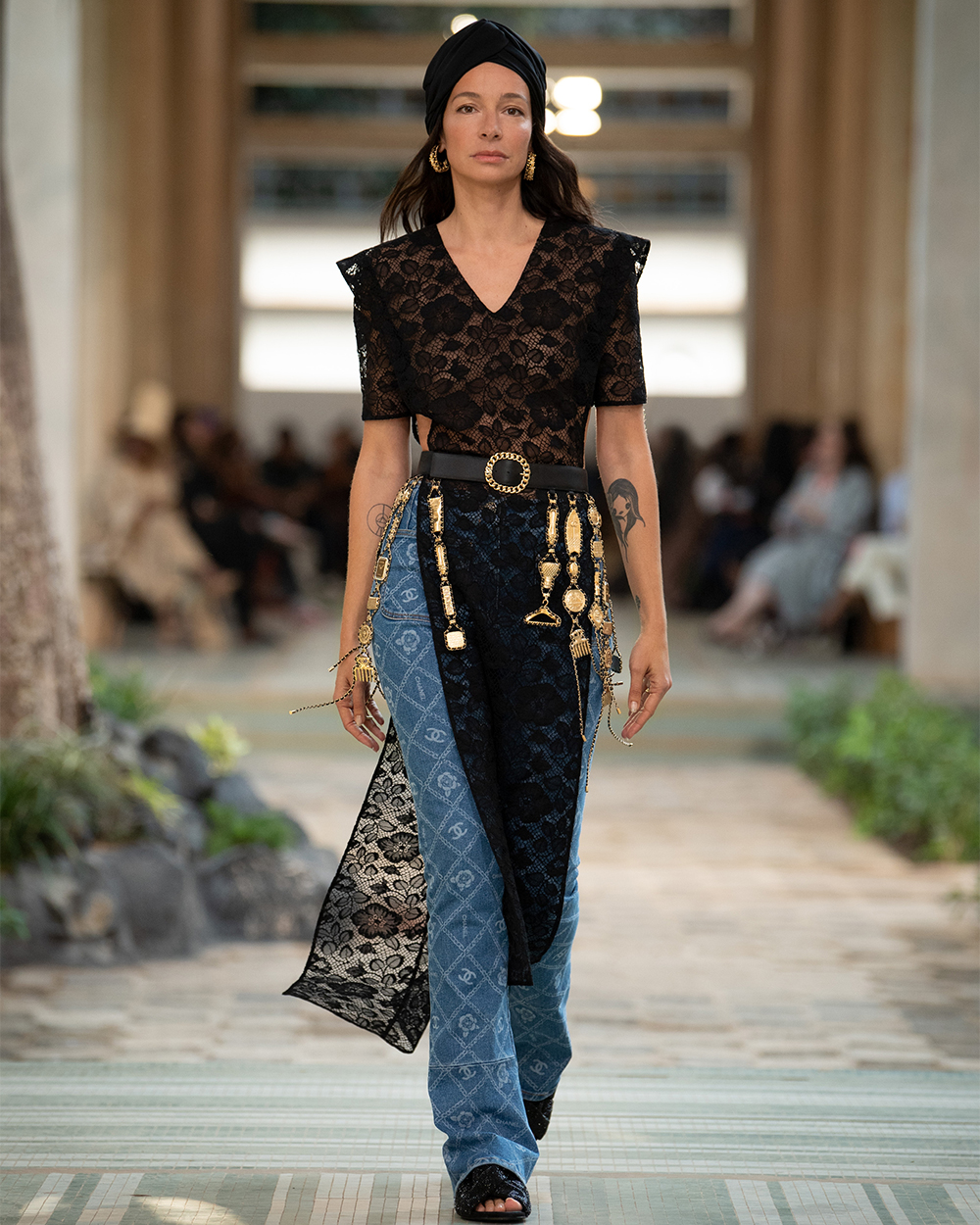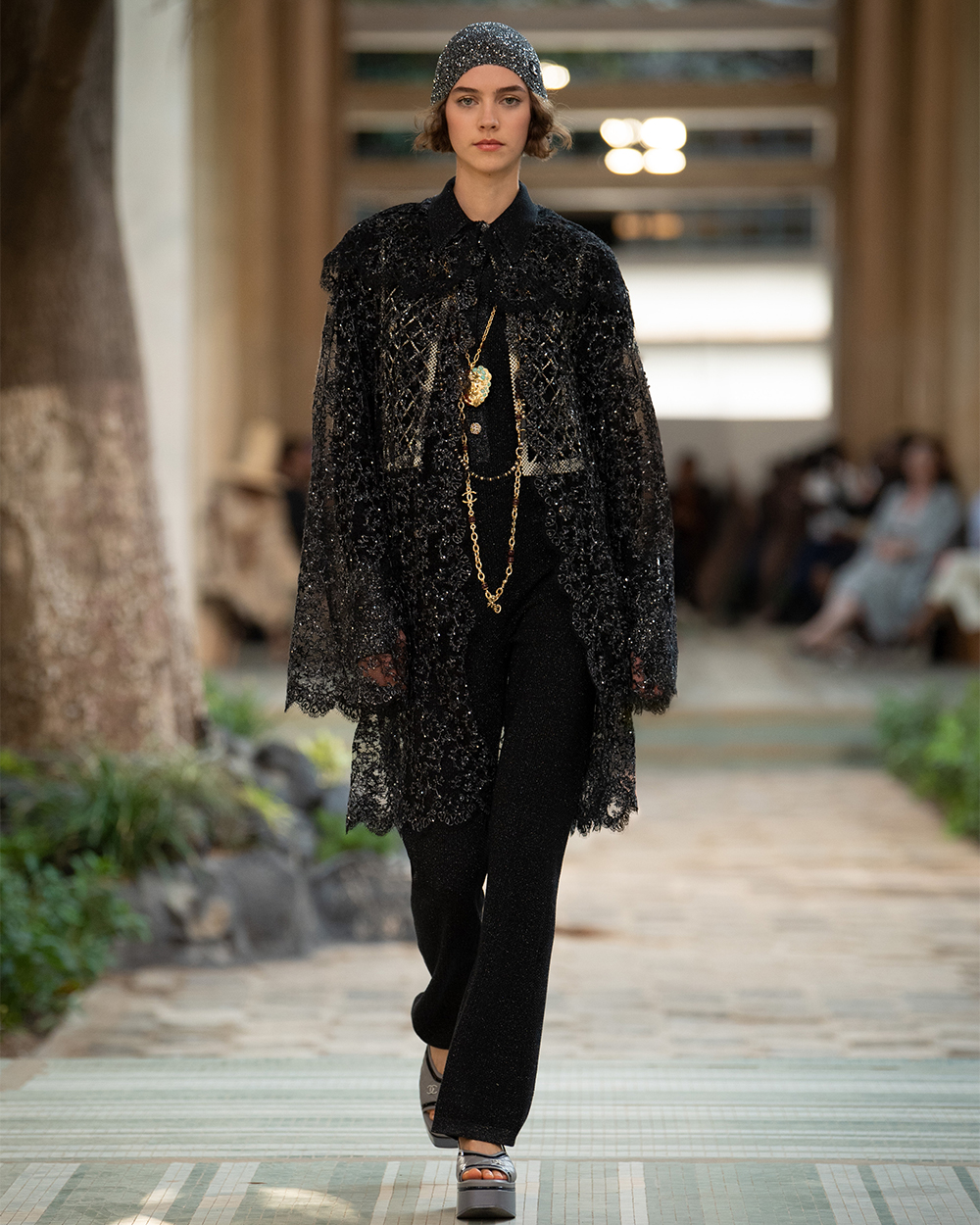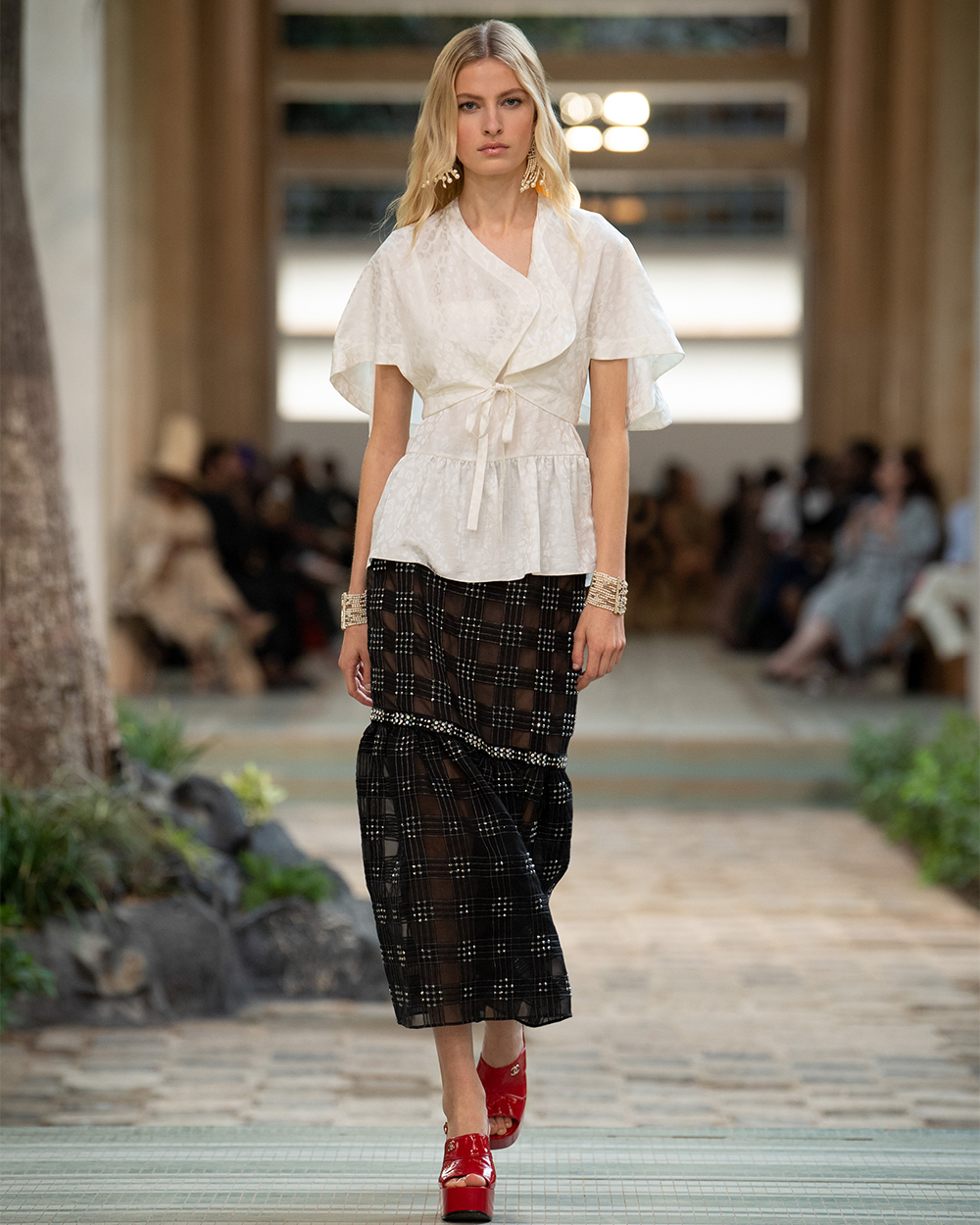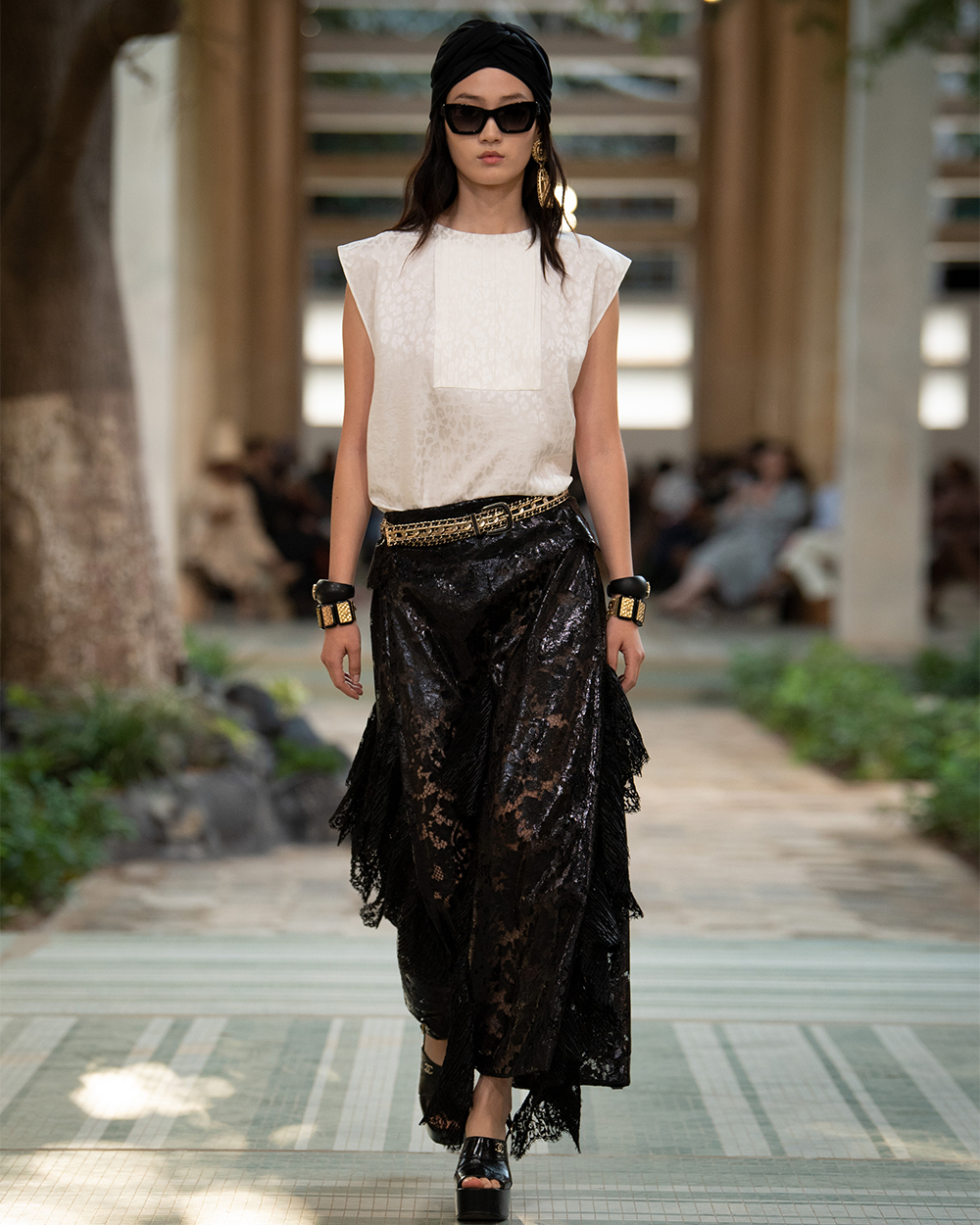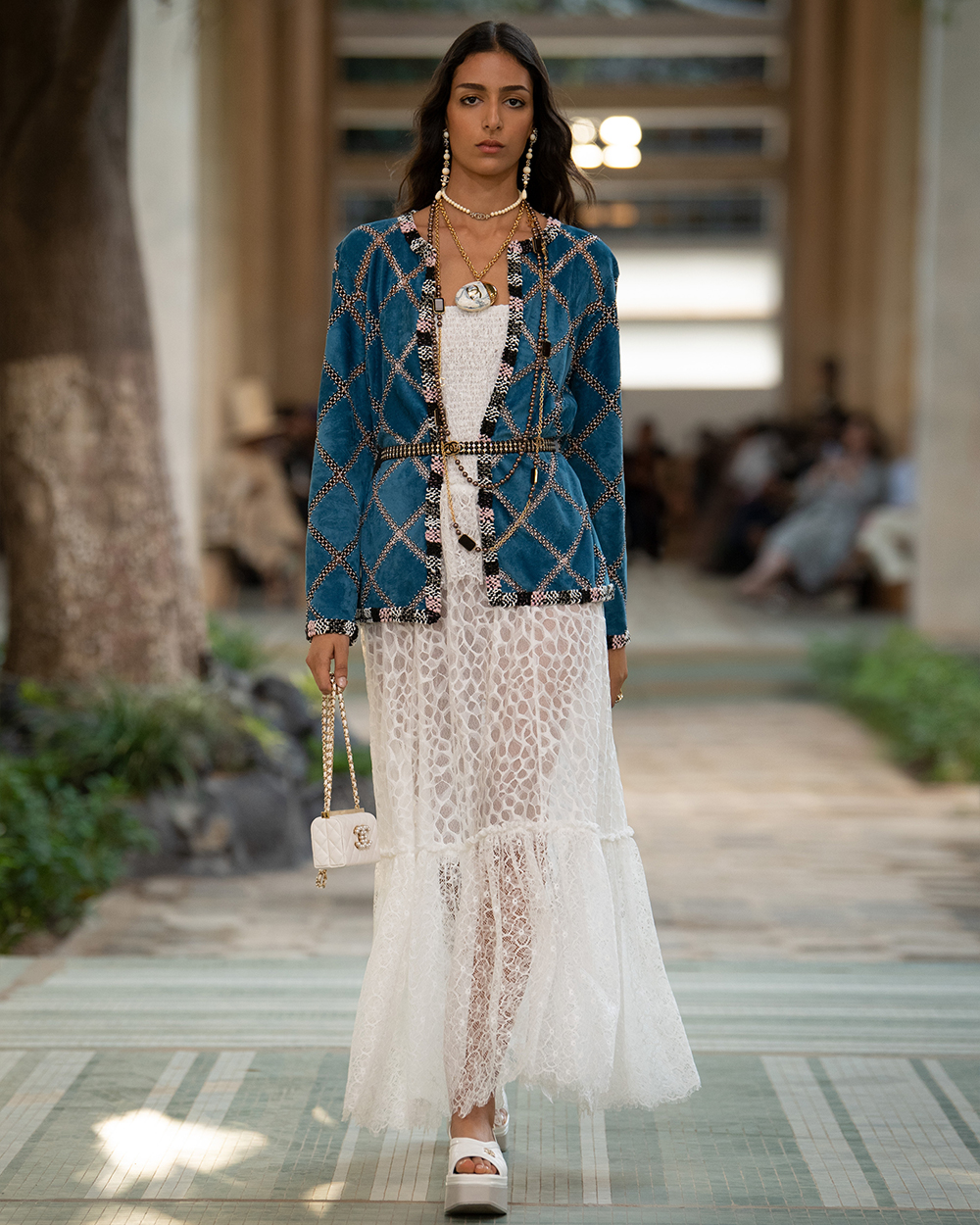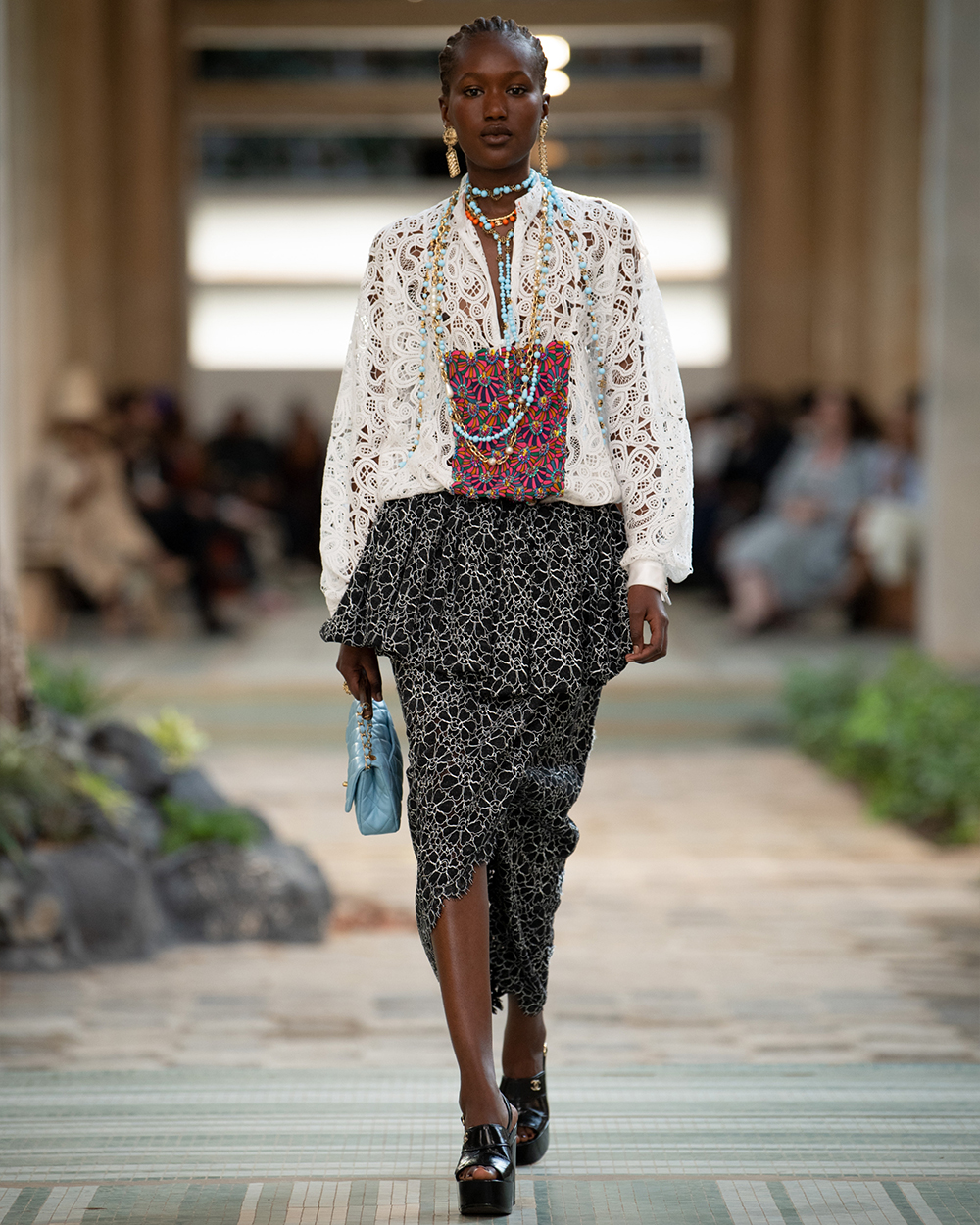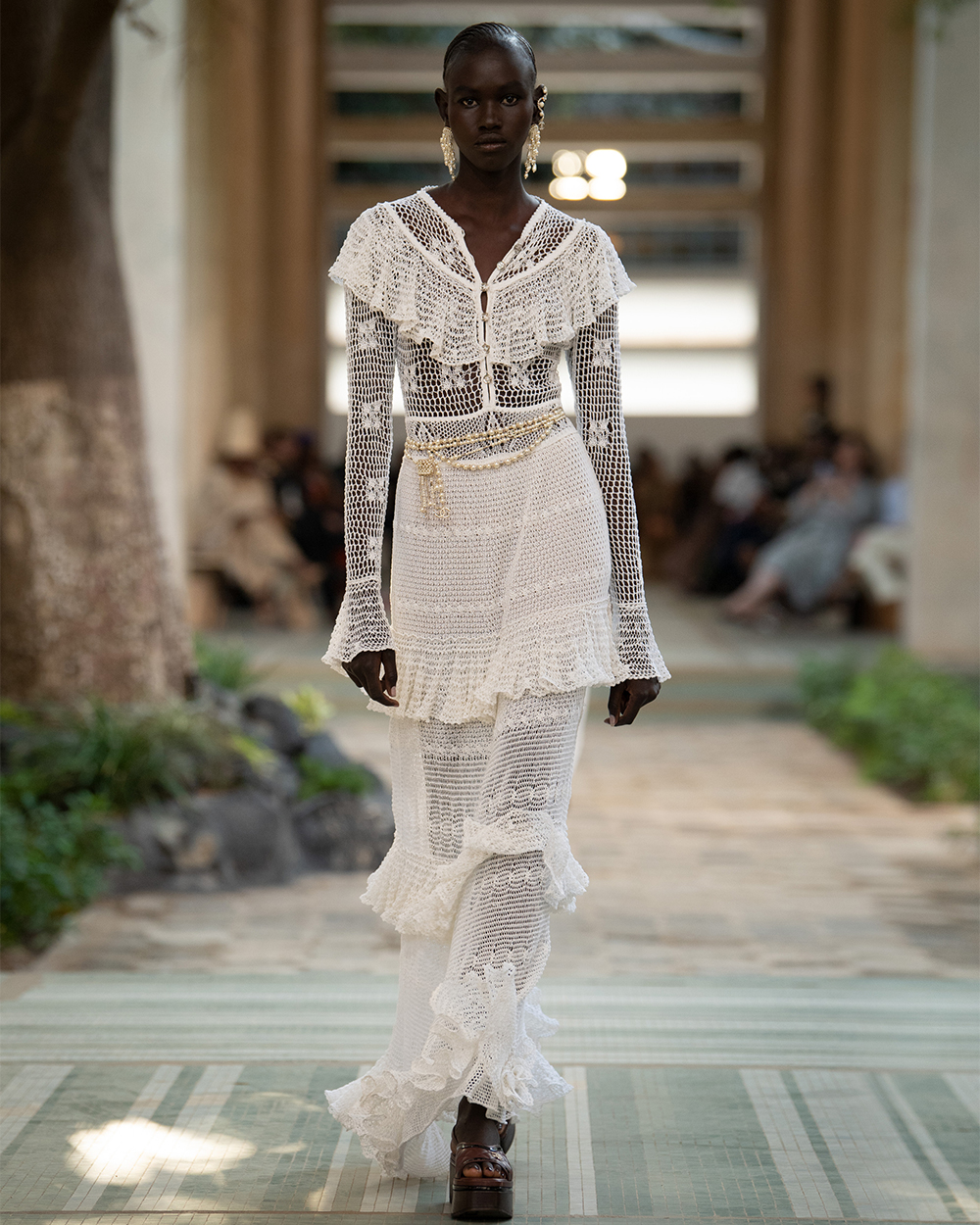 Through a blend of the house's codes, its atelier's expertise, and Senegal's cultural artistry with a delicate allure, the collection flawlessly encapsulates the marvellous beauty of each craft, and the collective efforts that materialised them. "Real dialogues, nourished over the long term, it is this human and warm dimension that motivates my work and that I try to re-transcribe. I put all my soul into it. These marvellous encounters from which artistic adventures like this one are born, that's what drives me," said the Creative Director.
Beyond the fashion show, Chanel aims to develop a long-term relationship with Senegal to leave a positive lasting impact on the continent by taking on several entrepreneurial initiatives with Senegalese organisations and experts. With the support of IFAN (Institut fondamental d'Afrique noire), in January of 2023, the French fashion house will be hosting various exchanges and creative dialogues with Senegalese personalities, to further shed light on the richness and diversity of the embroidery and weaving trades in a free programme that welcomes all who are willing to participate.
Watch the full show here:
For more fashion reads, click here. 
| | |
| --- | --- |
| SHARE THE STORY | |
| Explore More | |