Features
#BuroBossGirl: Jenn Low of Wanderlust + Co on taking on the globe, one bauble at a time
Talking bling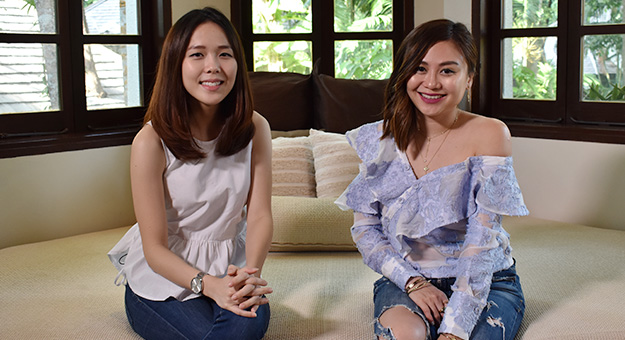 For a seven-year old independent fashion jewellery brand, Wanderlust + Co has gained an impressive footing in the international scene thanks to its strong A-lister following that includes Kendall Jenner, Vanessa Hudgens, and a slew of influencers and It-girls. The brand was founded in Melbourne by Jenn Low (who ran the business from her apartment at the beginning), and is known for its wide range of accessories catered to the digitally-savvy girl who isn't afraid to express herself (think Gigi Hadid and the like).
It is no mean feat that the 33-year old founder and managing director has propelled Wanderlust + Co to great heights since its inception. Armed with a keen eye for design and impeccable style, Jenn is one part Wonder Woman, two parts doting mum to her toddler, Olivia. Four years ago, the Seremban natived relocated to Kuala Lumpur and moved Wanderlust + Co's base of operations in the process. During our recent #BuroBossGirl getaway, we grilled Jenn on what it means to be a boss girl along with what we can expect from her brand in the near future.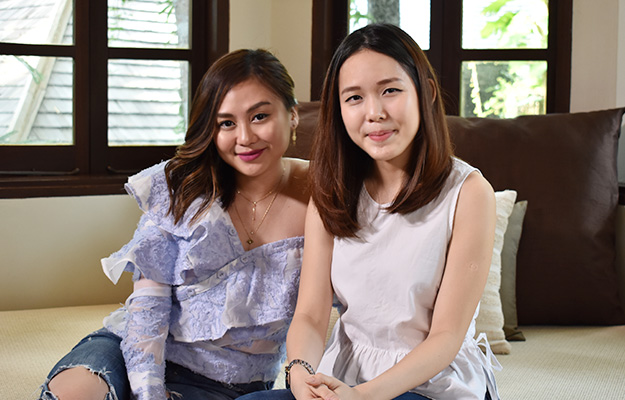 1. Tell us more about the latest collection from Wanderlust + Co.
Our SS18 collection is inspired by the galactic motifs and details from up in the sky that are both beautiful and mysterious. Our muse this season is part dreamer, part lover, and always a seeker. She's very much today's digital girl, and is someone who is unafraid to take risks, make mistakes and explore.
2. How do you get design inspiration every season?
Sometimes I get really, really stuck. (laughs) But most of the time, we draw inspiration from vintage pieces, our travels, different cultures and more. For our new collection, we were very inspired by Greek motifs, specifically hieroglyphs. We looked at what those different symbols meant, then redesigned them by adding different elements in every coin in the collection.
3. What do you think this year's biggest jewellery trend is?
Most of the time, we seek from a blank drawing board. If we knew in an absolute, I would be more minted [by now]! But I would say that today's consumers are seeking more meaning in the pieces they wear — so that really goes beyond trends. This year, I think people want to appreciate and understand why something looks the way it does, why is it shaped this way, who made it, who else is wearing this, and so on. I believe that we'll see consumers who are more engaged in the brand and what they stand for, more than ever.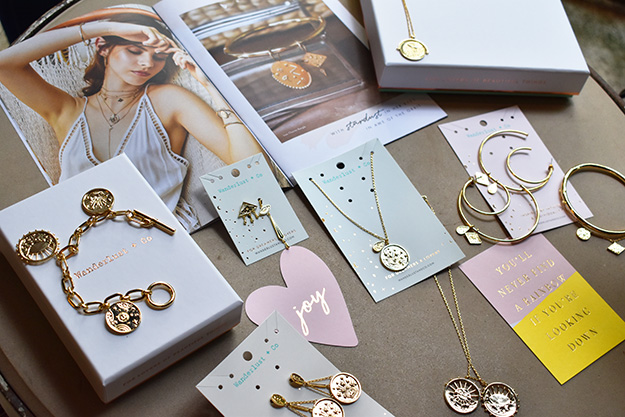 4. How has the Wanderlust + Co girl changed from the inception of the brand until now?
When you sell fashion jewellery to women aged between 18-30, their behaviours along with what they seek, and how they consume and shop will evolve rapidly, especially in such a digitally transient world that we live in today. Having said that, the girl today is more informed than she has ever been. With a couple of taps on her phone, she can price check, Google for coin necklaces, and find so many options. I would say that it is both good and bad — but what my team has taken away from that is that it pushes us to move our boundaries, whether as a brand, as designers, or as storytellers. We use this as a guide to say, "How can we do better?" every season.
5. How do you overcome such challenges?
Sometimes I do yoga. (laughs) But the fact that I'm not doing this alone helps a lot. I have a full team behind me who is united in what we create everyday. I have a supportive husband too — it really takes the whole village and they definitely help with the journey.
6. Tell us more about the recent partnership between Wanderlust + Co and Luxasia.
It is one of the scariest yet most exciting things I have encountered in my career. Sharing your brand with a partner (especially when you first started out on your own) can be very daunting, but we went through seven months to talk through the terms and conditions. And today we are confident that Luxasia is truly the right partner for us.
The goal for the brand from the start was to create an inspiring place for the digital girl to shop for fashion jewellery, and to be able to get a designer-looking piece at the fraction of the price. We've been able to achieve what we have thus far, but after clocking in seven years, the question is: "What's next?"
I think the next thing for us is to realise our vision of being the first Asian jewellery brand to go global — and who better than Luxasia to partner up with to do that? Some of the exciting things that our #WCOgirlgang can expect would be pop-up stores and more offline initiatives. We are kicking off these plans in seven countries in Southeast Asia within the next 18 months. Our first pop-up will be in Manila, Philippines, and the next will be Singapore, Malaysia and Taiwan.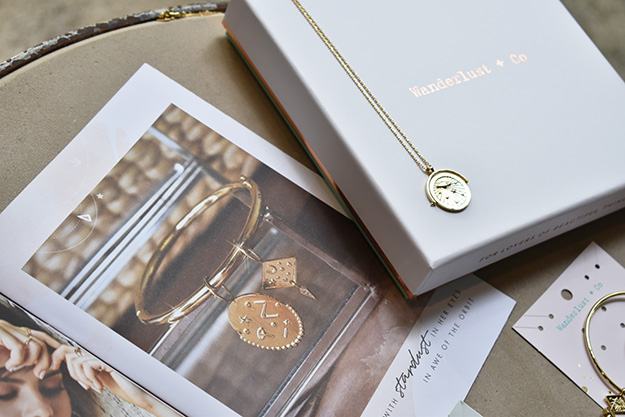 7. Would you say that there wasn't much on-ground marketing previously done at Wanderlust + Co?
We were very digitally focused from the start. The approach I've always adopted was that: You can do anything (but not everything) online. We've done many things digitally because we wanted to connect with the girl who has a device. But the next step is to have a physical experience so people can engage in-person with what the brand stands for. I feel that when they re-engage online after the physical experience (be it on Facebook or Instagram or our website), the depth and meaning of the brand would be leveled up.
8. What brought on the addition of the lifestyle range?
Last summer, we launched a capsule called Girl Gang that had 12 items ranging from apparel to accessories. The idea was to embody the girl gang in a fun capsule with the spirit of summer. From a business perspective, it was for us to test manufacturing outside our usual category to see how it would fare. It also gave my team an opportunity to test their skills, and we have had some great lessons from there. It was very fun, but because we've been jewellery-centric for a long time, seeing our designs on a phone case or a sippy cup was actually quite surreal. That could potentially be something we explore more in the future.
9. Your brand's biggest customer demographic is located in the USA — how do you ensure that your customer base grows steadily while remaining competitive with many other brands available in the market there?
To be honest, during the first two years of the brand, I was preoccupied with finding out what other brands were doing. I'd go, "Why are they engaging this girl? Do we have to engage this girl?" But then I realised two things. The first is that running a business is the same as running a marathon. It is not a sprint — you can't stop and look right, or left, and then stop again to smell the flowers and get distracted. You have to keep going and not distract yourself with what others are doing.
The second lesson I've learned is just to be authentic. You want to have self-awareness but keep faith in why you began and how you want to approach it — which includes how you want to manage your team and your customers, and have a circle of trust around all those things. Just know that it's going to be fine at the end of the day.
10. What are some major takeaways you've learnt from helming your brand independently?
When you start a fresh brand, there is no legacy you can draw from or fall back on. When you have a history, you would have something to reference, draw from archives, and historical data as well. One of the most challenging things when I was starting the brand was actually facing the blank canvas. People get paralysed because the opportunities are limitless — you can basically do anything!
But the important thing to have is awareness around that and know that when you don't have historical information or references, it's actually a good thing because that means you can build your own legacy. Seven years on, you can have enough data to pick and reference from. There are strengths and weaknesses but you've got to know that it's your own journey, so you have to do it the best you can.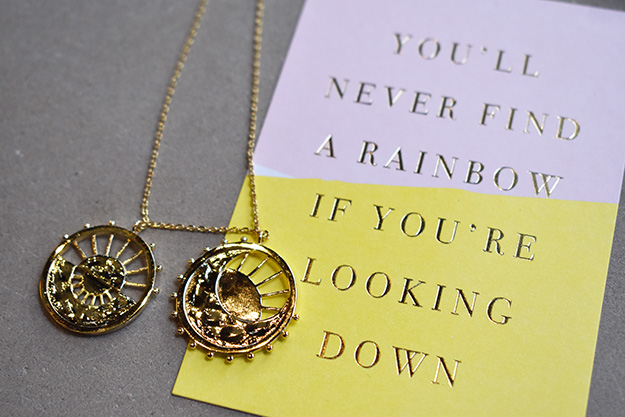 11. What are your keys to entrepreneurial success?
You have to be really tenacious, and you have to have grit. You have to actually love what you do and let that really shine across all things, from communication with your team to directing your lookbook campaigns.
12. What empowers you as a woman, mother, and entrepreneur?
The fact that now, we can say when we're not feeling good. For a very long time, women (much like children) should be seen and not heard. After that, we could be heard but we should only say specific things. But I think it's commendable that women can actually multitask better than men and put on so many different hats — whether in the workplace or in the household.
13. Who is one female role model you've looked up to throughout your career?
Oprah Winfrey. I love that she is incredibly open about her challenges she has faced since childhood and through her career. And she draws so much goodness from it — she's a living example for all of us that sometimes we shouldn't be shamed by our mistakes. You can rise up stronger and better than before.
14. Is that your life mantra?
It changes — sometimes I'm just hungry. (laughs) But recently it has been "to find joy in the ordinary and trust." Recently I read this book on the strength of water and how it exists on all forms but it is fluid, yet not controlling. I was like, "I want to be like water!"
15. How do you juggle managing every aspect of your business along with spending time with your daughter?
To be honest, sometimes I don't! But most of the time I do with the help of my family and team. I try not to control too many things in my life. Once you assign something to someone, let it be and let them come back to you. I think it's important for mothers to practice self-care and self-love. It's exciting to be an entrepreneur and a mom, but you are you, and there are characteristics that make you you. So carve out time to do the things that nourish your soul and make you happy. Don't let those take a backseat in your life.
16. Since you've had Olivia, what has motherhood taught you so far?
Just let go and be free. I look at Liv and I love that she has no inhibitions — she can touch her toes and she can even do a downward dog! But what being a mother has taught me is to not take everything around us for granted. Every once in a while we should stop in our tracks and look around to appreciate the little things.
17. What are you most proud of so far?
Everything — it's hard to pick one thing. I'm proud of mistakes even, as those are portals to new discovery.
18. How would you style a beach getaway outfit?
You can wear a pair of mismatched earrings (like our Elysia Gold Earrings) if your hair is tied back in a side braid. The idea is to wear the longer piece on the side where your hair is up, and the smaller stud on the other. Big hoop earrings (Arya Hoop Gold Earrings) are a great option too as they stand out wonderfully if your hair is in a top knot and you're wearing a breezy kaftan.
I love bangles on a summer holiday because I feel we talk a lot more with our hands as we aren't restricted by too many layers — bangles with charms (Ines Charms Gold Bangle) are pretty with summer dresses. I also like the idea of layering dainty golden necklaces together as they go so well with strappy dresses — it even stands out when you wear it backwards with a backless dress.
You can find Jenn on Instagram or for more info on Wanderlust + Co, visit their website, Instagram and Facebook.
Our 2018 instalment of #BuroBossGirl was shot on location at The Estates at Pangkor Laut Resort, with special thanks to Lexus Malaysia.
| | |
| --- | --- |
| SHARE THE STORY | |
| Explore More | |