Features
Fashion Insider: Miss World Malaysia 2023 Saroop Roshi on how to look stylish for Deepavali
Beauty with brain
Featured images courtesy of Saroop Roshi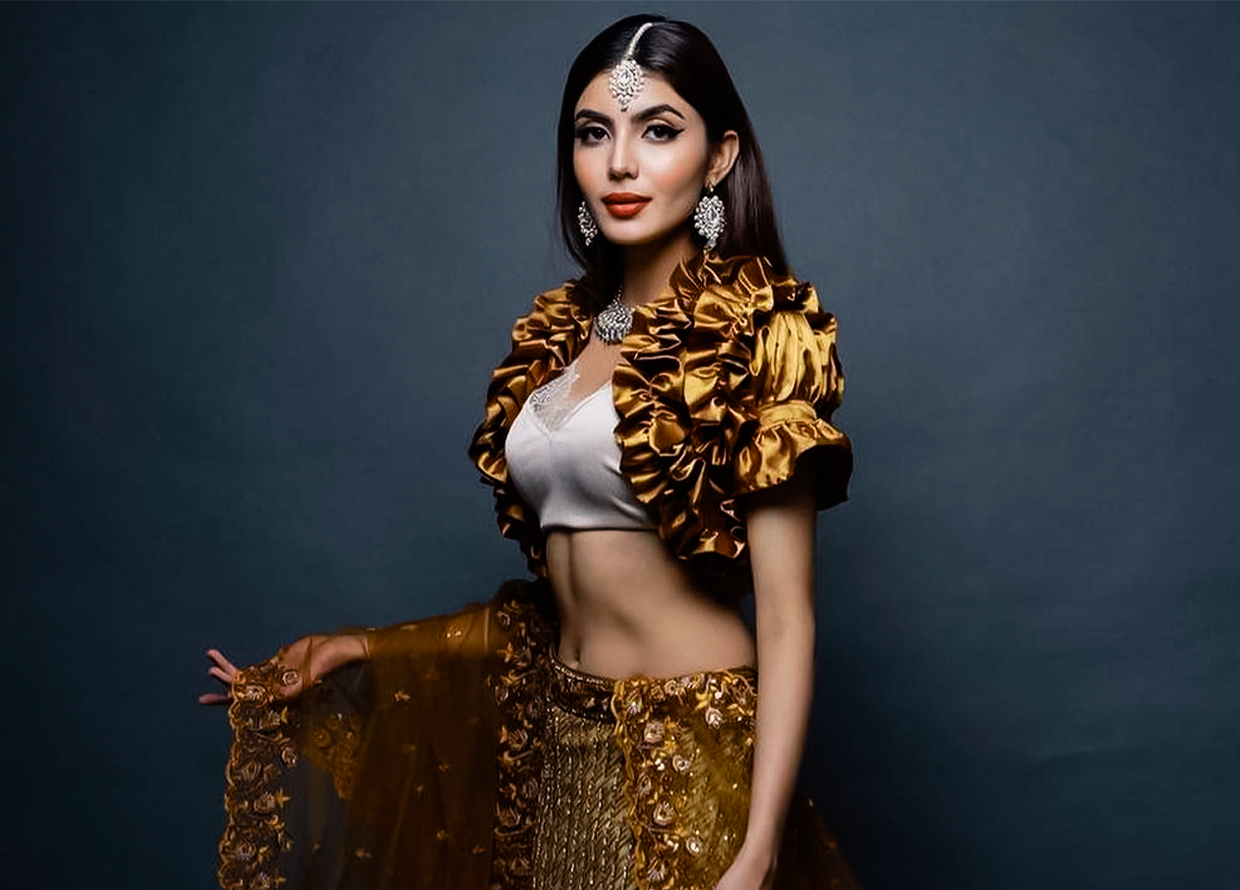 Every year, the fourth quarter is an exciting time for pageant lovers as beauty pageants take place all over the world. Miss Universe will host its 72nd edition this month in El Salvador, but just a few weeks ago, the Miss Grand International final was held in Vietnam followed by the Miss International final in Japan the next day.
This year's Miss International competition was significant for our nation as Malaysia's Cassandra Yap made the cut and finished in the top 15—ending a 58-year drought for the country. Going back a bit further in time, Saroop Roshi was crowned Miss World Malaysia 2023 in Sabah, succeeding Wenanita Angang to compete in Miss World 2024. 
Saroop isn't someone new to the industry. The Perak-born first entered Miss Universe Malaysia in 2019 and ranked in the top 18 before joining Miss Grand Malaysia the same year and finished as the first runner-up. Perhaps the third time's the charm as she participated in Miss World Malaysia this year and won the competition.
For the psychologist-turned-beauty queen, the premise of participating in beauty pageants stems from her passion for standing up for mental health. Saroop founded UnmaskYourself, an online suicide prevention initiative, in 2019 with the goals of promoting prevention and intervention techniques as well as raising public awareness. 
Just in time for Deepavali, we spoke with the reigning Miss World Malaysia 2023 on her inspiration, activism, and what to wear for the celebration. 
View this post on Instagram
What was your first fashion memory?
"I've always loved fashion since I was young. I remember trying on my mother's clothes while she was at work and pairing them to create my own style."
How would you describe your personal style?
"Much like me, my style evolved over time. At the moment, I would describe my personal style as sophisticated yet laid-back. I've grown to appreciate clothes that are not only stylish but also make me feel comfortable."
How are your preparations for the upcoming Miss World pageant coming along?
"My primary focus at this point is developing my Beauty with a Purpose (BWAP) project. My objective with this endeavour is to make a difference in other people's lives. I also prioritise staying physically fit through workout regimens to maintain a healthy body. Aside from that, I constantly work on my catwalk and speech skills at home so I can be the best version of myself when representing our country on the international stage." 
Can you tell us more about your advocacy and the outcomes you hope to accomplish?
"My advocacy focuses on suicide prevention, especially among teenagers. I am currently working closely with a local mental health clinic to offer free mental health screenings and organise group therapy sessions for teenage girls who have endured neglect, and physical and sexual abuse. I hope to expand this initiative all over Malaysia, reaching out to those in need and providing them the assistance they require."
View this post on Instagram
You've previously participated in competitions like Miss Grand Malaysia and Miss Universe Malaysia. What pushes you to keep joining pageants?
"My purpose has been the driving force behind my persistence and determination. I have always been passionate about mental health, especially suicide prevention. This passion stems from my own experiences; as a teenager, I struggled with suicidal thoughts following the loss of my father. I was able to navigate my mental health issues through therapy, but I quickly saw that not everyone had the same access to the same resources and support and that's how I discovered my purpose.
When I learned about Miss World and the BWAP initiative, that's when I realised that I could use this platform to make a difference. I've been motivated to participate again since then and take this opportunity to make a significant impact because I know I have the capacity to do so."
Which beauty queens have been your style inspirations or role models, and why?
"Priyanka Chopra, Miss World 2000, has always been my role model. While her grace and composure are absolutely inspiring, it is the message she sends that truly distinguishes her—that as women, we are capable of much more than just one thing in life. The way she effortlessly juggles her acting career with philanthropy, and entrepreneurship, while becoming a global icon sets a reminder that I too can do it. She exudes confidence and determination, proving that we all have the power to excel in all areas of life."
Beyond the crown, what is the one thing that most people don't know about Saroop? 
"Some people may not know this but I am a foodie. While I love my rice, I also enjoy trying different types of food. I've tried some very daring dishes, like sago worms."
View this post on Instagram
With the Deepavali just around the corner, can you tell us what are your go-to outfits for the celebration?
"My Deepavali outfits depend on the time of the day. In the morning, I'll wear a comfy kurti, and at night, I'll put on a Punjabi suit."
Are there any tips you would like to share on how to look stylish for Deepavali? 
"Try experimenting with a variety of accessories and jewellery pieces to show off your personal style and make you stand out from the crowd."
What advice do you have for those who want to enter a beauty pageant?
"Always be mindful of your purpose. Based on my experience, purpose has been the force that pushed me forward despite the obstacles I encountered throughout the years. No matter what you pursue, you must be committed to it because it will serve as a guiding light towards achieving your goals."
What are your hopes for the future of the beauty pageant industry in Malaysia?
"I hope that our Malaysian beauty pageant industry receives more public and government support. They play a huge role in how other countries perceive us and our position on the world stage because the organisers need to see that our delegates have the full support of their own people."
For more fashion reads, click here.
| | |
| --- | --- |
| SHARE THE STORY | |
| Explore More | |