Most recognized for his feminine and form-flattering frocks that celebrities and the First Lady of the United States love to wear, Tadashi Shoji is one fashion designer who knows what he excels in and delivers beautifully every season. It isn't everyday that you come across a seasoned designer who enjoys tailoring silhouettes for every woman (regardless of form and figure), but Shoji's expertise and love for drapery makes his creations exceptional, especially when they are all consistently ethereal-looking.
Buro 24/7 interviews the designer regarding future plans for his label and his personal mantra that he lives by everyday:
What is the fondest memory you've had throughout your career as a fashion designer?
This is always a tough one. I've been working in the fashion industry for over 30 years now so it is hard to narrow it down to just one moment but I do have a few.
The first would be back in 1982 when I decided to bridge out and start my own company—it was both frightening and exhilarating. The most recent memory would have to be dressing Michelle Obama for the Japan State Dinner. They couldn't tell us if she was going to be wearing the gown until she came out with the president for pictures. I was traveling in Shanghai at the time and skyping with my team in LA—when I heard the cheers in the background. It was a great feeling.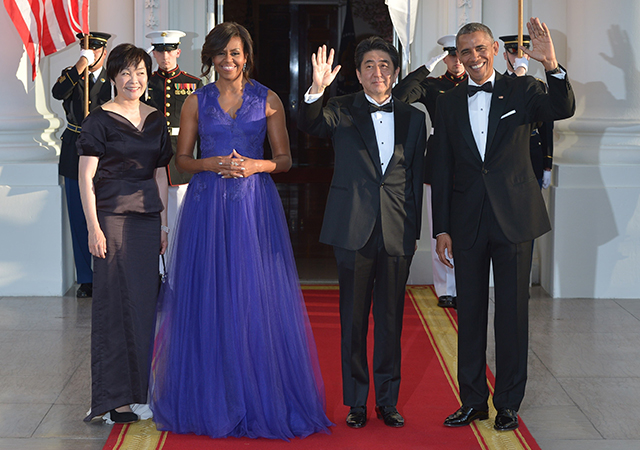 You've dressed many notable figures, from Octavia Spencer to the First Lady of the United States. Who would you love to dress next, and why?
I have been fortunate enough to dress some of Hollywood's biggest names over the years. Michelle Obama will be a hard one to top but who knows what is in store for me next. It would be amazing to see my designs on the princess, Kate Middleton who is an international fashion icon. I would love to design a pairing look for her and her new daughter, Charlotte.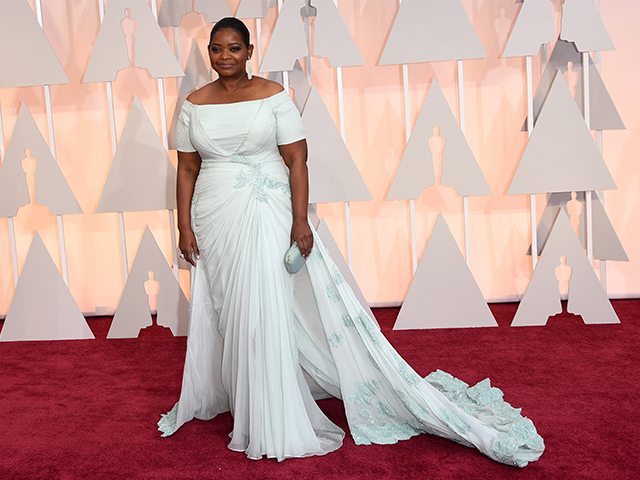 Your designs are available in over 700 locations worldwide now; what country or demographic are you most interested in targeting in the near future, and why so?
The world! All jokes aside, international growth is a key focus for the company and we are heavily focusing on Mexico, Malaysia, Thailand, United Arab Emirates, Brazil, Indonesia and Poland. Furthermore to these key markets, we see tremendous opportunity in many other global markets. In addition to wholesale, I am also putting a lot of emphasis on growing our e-commerce presence globally. With the future of retail moving toward the digital arena, it is important that we can reach our customers anywhere on the go, 24/7.
How do you constantly stay inspired with your designs, after more than 30 years in the industry?
My biggest source of inspiration has always been the everyday woman—I also draw inspiration from traveling, being observant of my different environments and reading up on current events. I have also learned to surround myself with inspirational people and objects such as artwork that continue to keep my creative juices flowing.
What advice would you give a young budding designer who's going through the same experience as you when you were younger, with accidentally stumbling upon fashion design?
As a child, I remember a time when I was rushing to build a toy house. My father saw my frustration and uttered the words, "preparation, and preparation". In order to create something great you must always have a plan and the confidence to execute. I have held onto these words for many years, and have grown to truly appreciate them as I've gotten older.
What do you think has changed the most within the industry from the start of your career until now?
The fashion industry has definitely evolved since I started. In the age of the internet, there are no more surprises. With the launch of our E-commerce site, people from all around the world are able to access the collection. While the demand and turnaround is so much quicker in the era of fast fashion, this shift allows for us to open ourselves up to a much larger audience globally and tap into markets that I didn't have access to, when I first launched my line.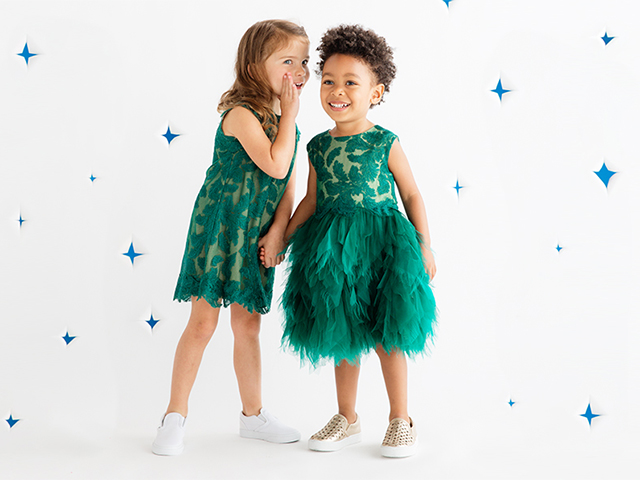 What was the main reason for designing a children's collection?
I felt it was the natural evolution to officially launch a Kid's Collection for girls. The bridge into children's wear allows for me to share my vision with a younger audience. In order to create the perfect fit I had to scale down on sizing and the embroidery details, I was especially particular with the fit as kid's are fussy and the dresses need to be comfortable so they are able to have fun and move freely throughout any occasion.
What is one material, cut, color that you love to work with in your designs?
There isn't one specific material or color that I prefer to work with. With each collection, the inspiration is different which in turn the fabrication and coloration must coincide. There are fabrics that I steer clear of, anything that is restricting. How the fabric moves and drapes is the key to creating a comfortable and superior fitting gown.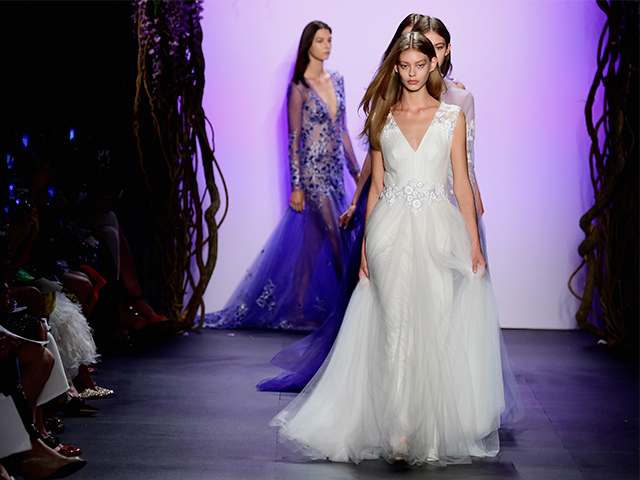 What is your favorite place to travel to, and why?
My favorite place to visit is El Nido Island in the Philippines—it is the best beach and island destination for its astonishing natural splendor and ecosystem, it is truly a beautiful place.
What is a motto/personal mantra that you live by?
You will have good days and bad days, on those bad days; you have to learn to laugh at the situation. You don't ever gain anything by being unhappy, you have to keep moving and pushing forward. You must learn from your mistakes and strive to do better.
Related stories:
| | |
| --- | --- |
| SHARE THE STORY | |
| Explore More | |