Features
Meet Mats Gustafson, the artist capturing the allure of Dior in beautiful illustrations
Buro 24/7 exclusive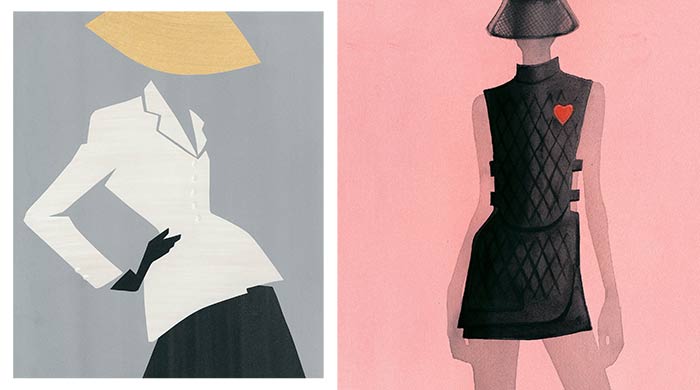 Last month marked the 70th anniversary of Christian Dior's debut in the world of fashion, a significant milestone of a brilliant legacy. With his signature watercolour illustrations and cut-outs, fashion illustrator Mats Gustafson captures the remarkable journey, the clothes from then and today, in a brilliant illustrated ode to the enduring allure of the maison—Dior by Mats Gustafson.
Fresh off his book signing in Paris yesterday evening, Cai Mei caught up with the artist for an exclusive interview: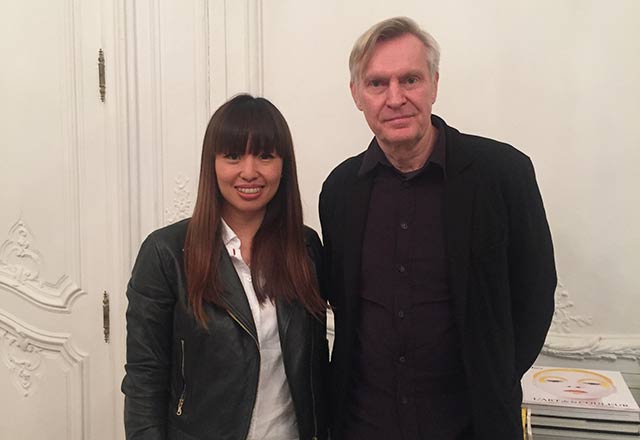 Tell us about your relationship with Dior. How did it start?
"I was approached by House of Dior in 2012—around the same time that Raf Simons started—to illustrate for Dior magazine based on the collections. This was five years ago, and we've continued to do the same for more or less every collection."
How do you interpret the Dior woman in your watercolour paintings?
"It's a mystery. I leave it up to the viewer to decide. I don't decide. I just make her carry the clothes, as my focus is on the clothes. If I manage, that's my intention—I want to leave it open to any woman to interpret."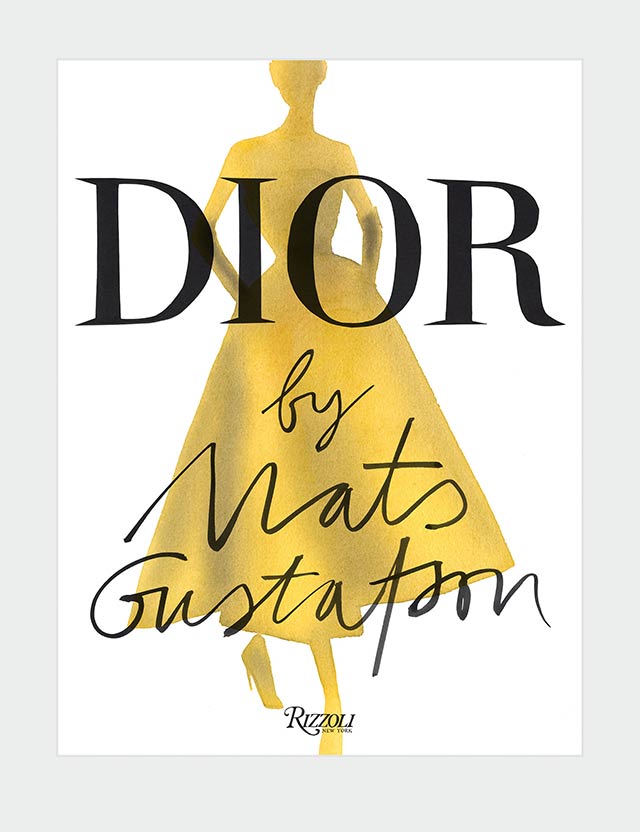 When you look at the clothes, what do you see first—do you look at the details, silhouette etc? What do you remember of the outfit before translating it into your artwork?
"All of these, I think. When I look at a collection, I get a first impression—of course, there'll be access to photographs later—but I do get a first impression and it's of all the components: the shape, colour (or the lack of it), texture, and movement, which is very important for me. So it'll be all these elements, and I also try to see the intention of the designer."
And with that intention you create the artwork?
"Yes. I have to interpret it and respect the designer's vision. At the same time, I have to make it my own, and hopefully the viewer will enjoy it and read into what I try to express."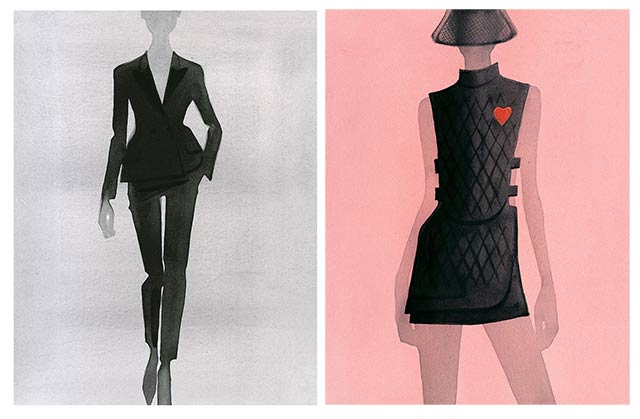 Tell us about the book. How long did you work on it?
"Dior presented the idea for the book to me about a year ago. At the time, I have already done a body of work for the brand, but there was still a bit of pressure, knowing my illustrations will go into the book for Dior's 70th anniversary.
But it was good because I had the chance to look back at some of the collections, see if I had missed a few things and also add some pieces to the book. We also included in a few looks by Christian Dior from the '40s—it was important to have that as the core of the book."
What are some of your all-time favourite Dior looks?
"I think the very first collection by Christian Dior is just timeless, it is such a classic. I mean, we wouldn't be sitting here today if it wasn't for what was created 70 years ago and that is amazing."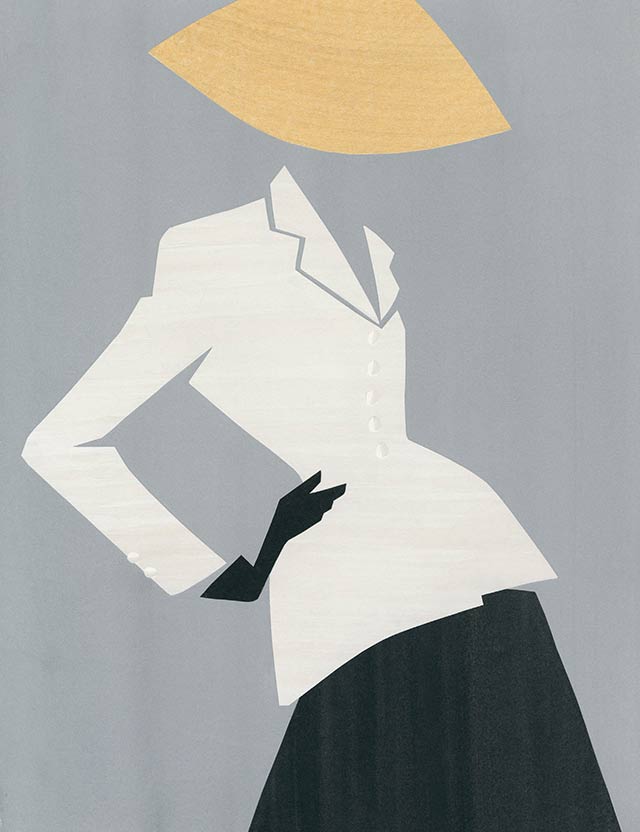 What are your thoughts on the new Dior under Maria Grazia Chiuri?
"It is very exciting, and it is still very new to me. It is her third collection now, and I am starting to see her vision, her message, as well as her aesthetics and sensibilities, and I am excited to get to know it more. It is wonderful material for an illustrator, very appealing and beautiful."
What else inspires you? What feeds your imagination outside of work?
"I am a sucker for beauty. That's obvious I guess, but at the same time you have to challenge beauty. I am drawn to beauty and I try to create beauty. It is not without effort, because it's work and I want it to be perceived as beautiful. If I manage, then I'm happy."
"I think the very first collection by Christian Dior is just timeless. We wouldn't be sitting here today if it wasn't for what was created 70 years ago and that is amazing."
I love your illustrations, how it is so beautiful, simple and minimalistic. Why did you choose watercolour as the primary medium for your work?
"Because it goes with my temperament. With watercolour, you have to work rather fast, and you can't go back and change much. If I'm not happy with it I'll have to do a new one. Before getting to the final artwork, it is usually a body of sketches.
I also do cut-outs sometimes, which is a totally different process. It is like sketching in a way, but more playful. I cut out a sketch, play around with it, then attach it. It is not digital or computerised, but all made by hand, and I love to work with my hands."
How long does it take for you to work on a drawing?
"It depends. I used to want people to think that I did it in five minutes but it is never the case (laughs). It is many hours before it is five minutes. I always think that I can improve it and make it better, so I'll take a new piece of paper and make a new drawing. I can go on forever – but I have to stop, because there are deadlines."
Have you always wanted to be in fashion illustration specifically?
"Not really. I studied theatre and had another idea in mind. But early on, without any background in fashion, I just started to do fashion illustrations, and I realised this was something I had a gift for. It brought me to places like Paris and New York – it is an international language, and I am happy I pursued it.
When I started, drawings were already out of fashion, but I am very proud that we are still looking at fashion illustrations. I hear from people that there has been a real resurgence in fashion illustrations, and that is wonderful."
Related stories:
See the beauty of Dior through the brushstrokes of Mats Gustafson
Dior collaborates with seven artists on limited-edition Lady Diors
| | |
| --- | --- |
| SHARE THE STORY | |
| Explore More | |