Loving husband, devoted father of three and passionate cyclist, British shoe designer Rupert Sanderson gave up his day job as an ad exec to enroll in the prestigious Cordwainers College in London. His passion for footwear saw him spend a summer holiday on the back of a motorcycle visiting shoe factories, last makers and tanneries around Italy, where he returned to hone his craft with master shoemakers Sergio Rossi and Bruno Magli.
Sanderson began his eponymous label in 2001 and is now stocked in over 200 department and specialist stores around the world (FUN FACT: all of Sanderson's designs are named after varieties of daffodils). He was awarded Accessory Designer of the Year at the British Fashion Awards in 2008, the same year he founded Fashion Fringe Shoes (an initiative for discovering and nurturing new talents) with noted fashion journalist and academic, Colin McDowell. Here, the talented Mr. Sanderson talks cycling, superpowers and getting inspired by Minions.
1. If you weren't a shoe designer, what would you have liked to be?
A multitude of things—possibly a boat or furniture designer. Something that combines the architectural with the inspirational and whimsical.
3. What is your favourite way to unwind?
My family and I love going to the Queen Mary's Rose Garden in Regents Park, London. I also love to cycle, I cycle everywhere in London. I couldn't think of a greater way to travel around the city.
2. I never leave home without…
My bicycle!
4. A historical figure you would have loved to have made shoes for.
Boadicea.
5. Fondest memory of your career thus far.
Seeing shoes that I have designed being worn by women with pride is a great pleasure. Opening a store in Paris was a pinnacle moment and winning the British Fashion Council's Accessory Designer of the Year Award.
6. What drives you to create?
I don't know! But if I don't I'm unhappy and if I do I am.
7. What fashion faux pas do you regret making?
So many to choose from. I designed a Minions-inspired shoe that could have been a massive faux pas but it was actually rather a fun project and it really caught everyone's imagination. Sandra Bullock looked great on the red carpet wearing a pair!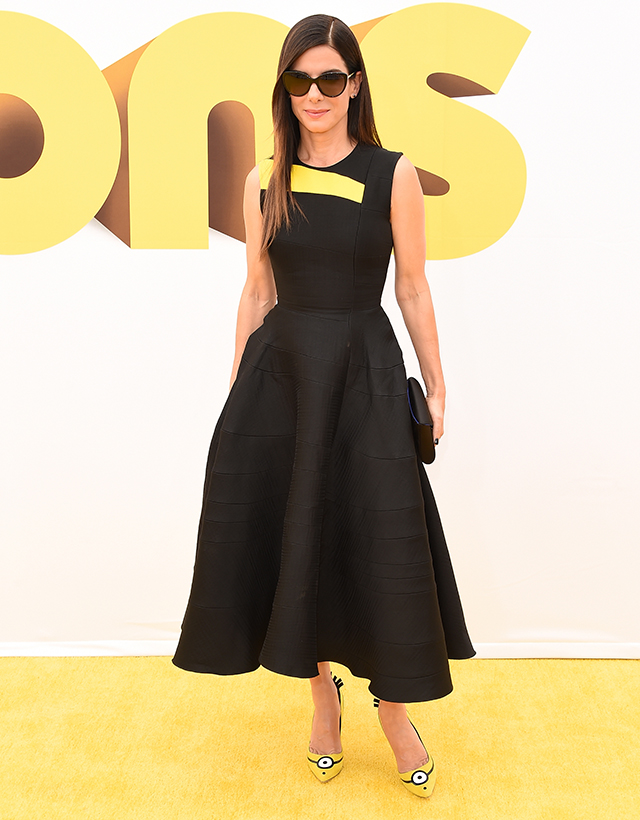 8. What is your guilty pleasure?
Campari.
9. If I could have a superpower it would be
The ability to see around corners.
10. What does your wardrobe mostly consist of ?
Sunspel t-shirts, crepe-sole boots by Church's, Italian cotton trousers by Unis New York.
11. The one thing you would never be caught dead in?
A ditch.
12. Tell us of your connection with Malaysia.
I was born in Penang, spent six months there and then back again to Brunei for three years.
13. What is your personal motto?
I don't have one.
14. Have you ever had durian?
Yes I have tried it.
15. Is there one shoe that you've designed that you feel defines your career?
Our 'Estelle' sandal has been part of the collection for about 5 years now. It has come to signify the brand. It's a very clean design, but the silhouette is graphic and that is what makes it so distinctive. The most recent manifestation has been doing netting with a thin border around the leaf like silhouette, and this has given it a new lease of life.
16. Favourite colour?
Ginger.
17. Are you a dog or cat person?
Dog.
18. Book that changed your life…
There is a fantastic book by a man called Denis Johnson called Train Dreams: it's a simple American fable. It's a very short 100 page book but I absolutely recommend it. That and Salvatore Ferragamo's biography—it was one of the first books I read when I was at college, which gives an interesting insight into the career of a shoe designer.
19. Where is your favourite place to go on vacation and why?
I go to Italy every year with my family.
20. Three things you would have if you were stranded on a deserted island?
Deck chair. Notebook. Telescope.
21. How many pairs of shoes do you own?
40.
22. Do you remember the first pair of good shoes you bought for yourself?
Yes – a beautiful pair of second hand Derby's from Kensington High Street Market.
23. A habit you wish you could break?
Perhaps drinking too much coffee or Campari.
24. Finish this sentence: A lady should always…
Own at least one pair of my shoes!
{insert gallery tpl="slide-freesize.tpl" id="Rupert Sanderson SS16″ rid="3511″ order="a_tstamp"}
| | |
| --- | --- |
| SHARE THE STORY | |
| Explore More | |