If you've been following up on all the Coachella shenanigans that happened over the past two weeks, you'd notice all the supermodels and It-girls sporting layers of covetable jewellery, from bodychains to chokers. But little did you know that many of these chic accessories come from Wanderlust + Co, the ultimate jewellery label made "dreamers and lovers" alike that was founded in 2010 by Jenn Low. Six years later, Wanderlust + Co is has been hitting high notes in the industry with its #WCOgirlgang that include A-listers such as Gigi Hadid, Ashley Madekwe, Olivia Culpo, Romee Strijd and more.
We had a chat with founder Jenn Low on festival-ready must haves, her favourite moment throughout her career, and her idea of the ultimate #BossGirl:
1. Tell us more about how Wanderlust + Co started out from the beginning.
Wow, this question brings back memories. I parked the Wanderlust + Co domain name in late 2009. In 2010, I started putting a business plan together, sketches of products turned into samples, began the process of building the website with a freelance designer, and all of the nuts and bolts you would need to launch a brand with an e-commerce presence. I even built my own lightbox out of a cardboard box! And photographed the products we had at that time, managed the uploads, measurements and descriptions of products etc. It wasn't sexy or glamorous as you can imagine. I ran the entire business from my bedroom, and my best point of contact was Mr. Google. Looking back, it was tough but so memorable—they say the days are long but the years are short, and I can definitely stand by that mantra.
2. What is your background like? Has it always relate to fashion and jewellery?
"I did a double degree in Business as well as in Arts in Melbourne—I majored in Accounting, and Media & Communications. After some research, I really loved the job description for a merchandiser. It sounded like the perfect marriage between numbers and fashion, a role where you could exercise a fair amount of creativity as well. I was working on the shop floor at that time, which was really fun as I learned the ins and outs of retail in a brick and mortar store."
"Working close with independent designers opened up a whole new world of experiences—understanding how a range comes together, production and payment cycles, delivery challenges, marketing and selling an up and coming brand and so on. From that role, I moved on to Gant and then Bed Bath and Table, spending a little more than a year at each role. I guess all those experiences have really informed the creation of Wanderlust + Co, my love for jewellery after experiencing other fashion and lifestyle categories, and how we do things today."
3. Walk with us through your creative process behind each collection.
"For the most part, our #WCOgirlgang inspires us. From our customers, to editors, stylists, celebrities, fashion bloggers and digital content creators, our #WCOgirlgang is ever changing, confident and expressive, empowered by their surroundings and beautiful things. So much of our R&D and design process is very much driven by that. Having said that, different things inspire us."
"It often isn't just one thing—it is a series of things that might even seem disjointed, coming together to create a cohesive, strong message, which makes sense not just to us but also to our audience. It could be the shape of a leaf, the way light dances as the sun sets, or even the shapes and silhouettes coming out of garment design (as that informs the accessories that would best accent those trends). We also peg key words, tagline and quotes that embody that message, and with beautiful design, and story-telling, a collection is born."
4. Do you have a favourite material you like to work with?
"Mixed metals and chains, paired back with natural stones. Each piece is unlike the other, and the mixed metals component keeps the design current and wearable."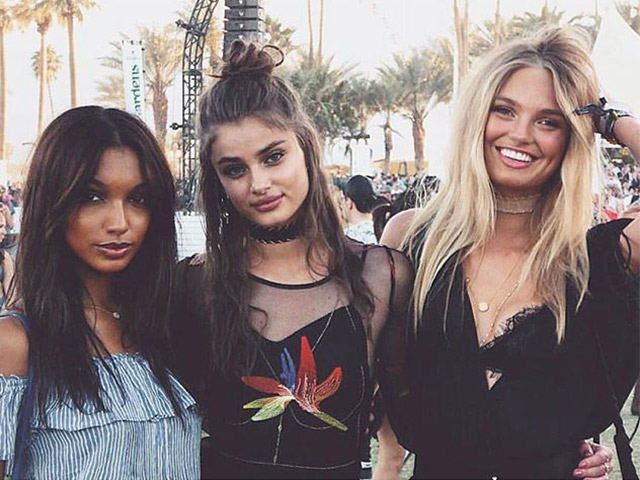 5. What is a Wanderlust + Co girl like?
"Our #WCOgirlgang is ever changing, confident and expressive—empowered by their surroundings and beautiful things. She lives in a digital world, is bold and unafraid. She embraces imperfections and celebrates life, mistakes and all, learning and taking risks every day."
6. What is the most memorable piece from any of your collections?
"I can't pick just one—it's like asking a parent who their favourite child is! But if I had to choose, I must say it's our rings. We have become very known for being the go-to brand for 'getting your ring game on' and celebrities and stylists have become accustomed to pulling them for special events and appearances."
7. What are some of the challenges you've experienced with your brand from the beginning until now?
"Fashion is a fickle industry. It makes it exciting but daunting at the same time. It is an incredibly competitive industry and you have to be committed, ready to run the hard and long yards. You need to be able to turn mistakes into lessons and learnings, and take wins and build more upon them. Then be ready to go to bed every night, and start again tomorrow without losing your sense of magic."
8. Where is Wanderlust + Co's biggest customer demographic located at?
"Currently it's the USA. We are lucky to be working with amazing, fun wholesale vendors, e.g. Nordstroms, Revolve Clothing, Birchbox, Rocksbox, PacSun, Anthropologie and so on. Retail is a large avenue for the brand as well, as we ship worldwide. We are speaking with several other leading vendors in other continents. In Malaysia, we work with FashionValet, and we ship from our website within two working days as well."
9. What's trending right now?
"Chokers—the 90s are making a major comeback this season."
10. Describe your accessorising style in one sentence.
"Layer, layer, and layer."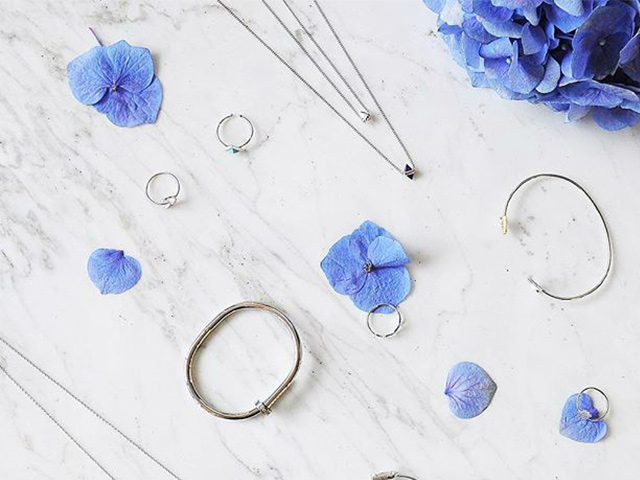 11. How do you constantly stay inspired?
"I think the key is to stay balanced in all that you do, as much as you can. I stumbled upon this quote a while ago and it really summarises the best way to staying calm and centered: "If you ever find yourself empty from something you cannot know or name, find a stretch of ocean, a field, or mountainside, or even clouds, or trees. Because there are 1,000 simple ways to fill your tired soul so you can remember how to be, how to see, and most importantly, how to breathe." – Victoria Erickson. I also like to find time to read, as I find it expands what we know beyond our personal experiences and opinion."
12. Tell us how did the #WCOGirlGang at Coachella happen?
"We have always worked with stylists based in LA—there was a particular stylist that we adored, Monica Rose. She is incredibly talented and works with the Jenners, Kardashians, Chrissy Teigen, amongst other A-listers in Hollywood. At that time, Gigi was still new to the industry and she actually wore our jewels for the first time when she went for the Nickelodeon Style Awards. She loved it so much, she requested a ton of jewels, especially rings, right after."
"The next thing we knew, she was wearing them at Coachella and appearing all over style blogs, media outlets etc. I met Gigi in person at the Elton John Oscars viewing party, and she was the sweetest, most genuine person. She was super excited and said, "Omg, Wanderlust, I love your rings. I wear them all the time! I can't believe I am meeting you." I was dying—truly one of the highlights of our brand journey so far."
13. What are you most thankful for and proud of, five years after the inception of your brand?
"I am most grateful for the people that have supported the brand, worked with me to build the brand, placed the brand in certain print or online mediums, styled and worn the brand when they could have legitimately picked any other brands. It truly takes a village, so when it all comes down to it, we need to be so very thankful for the people we are surrounded with who make things what they are and all that it can be."
14. First thing you do every morning?
"I give my dog, Chloe, a big furry cuddle and lots of kisses. I'm also an early riser—I love having a few moments of quiet time every morning and watch the sun come up. Sounds cheesy but it really anchors my day."
15. Your favourite designer?
"This changes every season—at the moment it's Olivier Rousteing from Balmain. He's a young visionary, beyond just fashion design."
16. What can we expect from your brand in the future?
"We are currently in a rebranding, and design process for AW16. The new millennial girl inspires us; seeing a shift from she who is a dreamer and has been told she can do this, to someone who knows she's got this. She knows her tribe and she loves them hard. She is Kendall Jenner, Gigi Hadid, Taylor Swift—she has a squad. She is a city girl who lives and breathes a multi-dimensional fast paced life, yet she is in touch with her inner self and mindful of where she has come from and where she hopes to go."
17. Your most worn piece of jewellery?
I'm obsessed with my Celeste Lariat necklace and hand chains. They are sleek yet amp up your jewel game in an instant.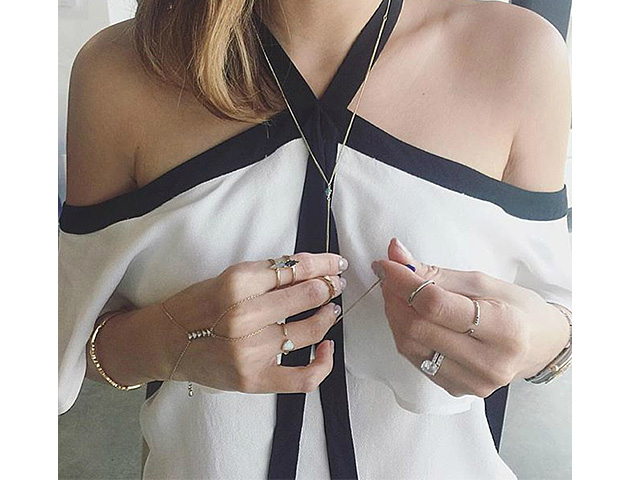 18. Festival-ready must-haves for you?
"Ankle boots are a must. A good hat, and layers of jewels. The key to a good festival look or finish, is always the accessories."
19. One style tip you have for readers?
"Have fun with fashion. We present our best selves when we are comfortable and confident."
20. A fashion faux pas that you wouldn't be caught dead in?
"A bandage dress. I'm not a fan of obviously tight clothing. Women are so beautiful and there are so many ways to accentuate their beauty without being overtly obvious. I think we are most beautiful also when we dress for ourselves."
21. Your biggest weakness?
"Not knowing when to give up. [laughs] I think I believe in people to a T, which can be a fault at times. Over the years I've learned to better manage expectations, as well as knowing when to pull the plug, or call it a day."
22. Describe a day in the life of Jenn Low.
"There isn't a typical day to be honest. I always say and think that every day, we learn something new and really that is the truth. If I had to drill it down, it always starts with a bit of quiet time to myself in the morning, breakfast (and coffee is a must), and then making the rounds on social media like it's the morning paper, from Instagram, Snapchat, to my app reader that updates me on selected news outlets."
"I get on top of my emails by 9am just to respond to things that I can check off easily, and mark the rest for later—I use different coloured flags for different departments to process them later in batches. Mornings in the office always kick off with Simone (my EA) running me through my days, conference calls with the USA (if any, due to the time difference), in-house meetings to on-going agendas, as well as signing off on art work, campaigns or budgets/proposals."
"Before lunch I would generally work on design or campaign direction. After lunch, more external meetings and then more of the above for different departments. I try to wrap work by 6:30 to 7pm at the latest, and squeeze in some yoga or interval training before I head home."
23. What's the ultimate vision you have for Wanderlust + Co?
"Continuous growth across all aspects is a given, of course, and to be an inspirational brand with a strong message for our consumers. For our customers to purchase jewellery pieces that look awesome on them, but also makes them feel good, and for them to feel a part of the #WCOgirlgang, that truly believes that every woman can. And, to also build a great business that celebrates people for their strengths over weaknesses."
24. Complete this sentence: "To me, a #BossGirl is…"
"… someone who strives for continuous growth, progress over perfection, and is able to help people believe in themselves, working collectively towards a common goal."
Related stories:
#BossGirl: Interview with Entrepreneur Chryseis Tan
#BossGirl: Nik Azura of Nailsmith Spa & Bar
| | |
| --- | --- |
| SHARE THE STORY | |
| Explore More | |