She may only be 18 years old, and she may have only started her "career" as an influencer four months ago, but Paris-based Noonoouri—who has garnered 68.3k followers in such a short amount of time—has become one of the most talked about faces recently, after her appearance at the Dior Cruise 2019 show. The main reason? She is not real. An avatar created by Joerg Zuber, Noonoouri is the latest virtual influencer in town, joining the likes of Lil Miquela and Shudu—the world's first digital supermodel.
A fan of the French fashion house since the start, it wasn't until a chance encounter with the brand's creative director at a conference in Lisbon that led to her invitation to the show. Maria Grazia Chiuri, who is always keen on exploring the new world of digital influence, was particularly fascinated by Noonoouri's sense of style and her social conscience. Aside from having an up-close look at the Cruise 2019 collection from the front row (and hanging out with It-girls such as Caroline Duar and Aimee Song), the petite stylista also did an Instagram takeover for Dior leading up to the show.
Here, Noonoouri shares her Dior Cruise 2019 show experience, and lets us into her world as a virtual influencer:
1. You attended your first Dior show recently. How was the experience like?
I have always loved fashion since I was a little girl, and have always dreamed about being able to be a part of this captivating world someday, so being able to sit front row at the Dior show was really a surreal moment. I loved seeing everyone work on this one special show together, and the jolt of energy when the beat of the runway soundtrack started playing.
2. You also did an Instagram takeover for Dior leading up to the show. What was the highlight of your day?
My favourite moment was definitely getting to meet Maria Grazia Chiuri—she's an incredibly talented and warm-hearted person. I was very nervous, but she welcomed me with a smile and a hug. I especially love the way she pronounces my name with an Italian accent!
3. Do you have a favourite look from the Dior Cruise 2019 collection?
One of my (many) favourites, is the animal-print coat that was paired with a sheer tulle maxi skirt. The collection perfectly combines the French and Latin American influences, be it the mix of materials, patterns or silhouettes, and I loved every look.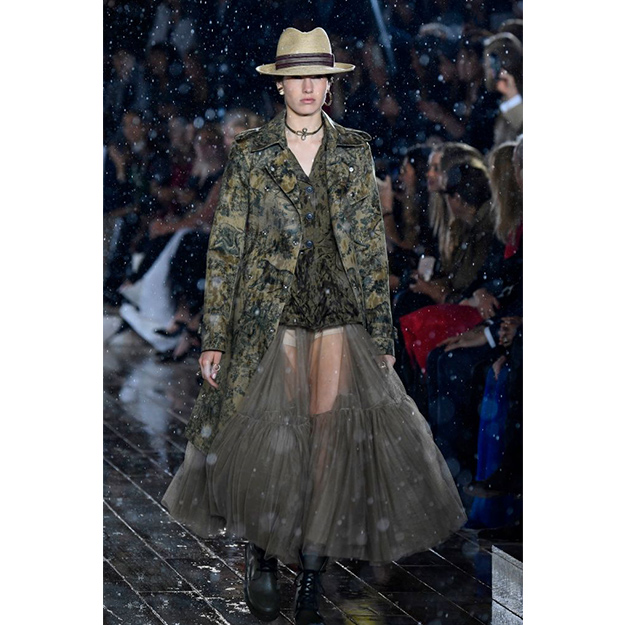 4. You are based in Paris. Let us in on some of your favourite hangout spots.
I love handmade pieces, so I often go to Astier de Villatte for porcelain, paper and books. One of the best breakfasts in town is at the Le Royal Monceau Hotel—the gluten-free chocolate granola and the smoothies are out of this world. I also love to take a walk underneath the big bridges such as Pont Alexandre III—the sounds of cars gets me in a relaxed mood, especially at night.
5. Name some of the fashion trends you can't get enough of at the moment?
Being a woman, I love how we're able to flaunt our seductive side depending on our mood, such as showing off a bit of skin in an off-shoulder top. Aside from that, I also love anything that's related to traditions from across the globe, be it the folklore or bohemian trend.
6. Who are your favourite fashion designers, and why?
Firstly, Maria Grazia Chiuri. Her feminist vision at Dior is definitely what the new generation needs. Next, Donatella Versace. She is always prepared for an amazing show, and she helps to channel the superstar in all of us. Last but not least, Alessandro Michele. He always dares to be different, constantly breaking the rules and never stay silent.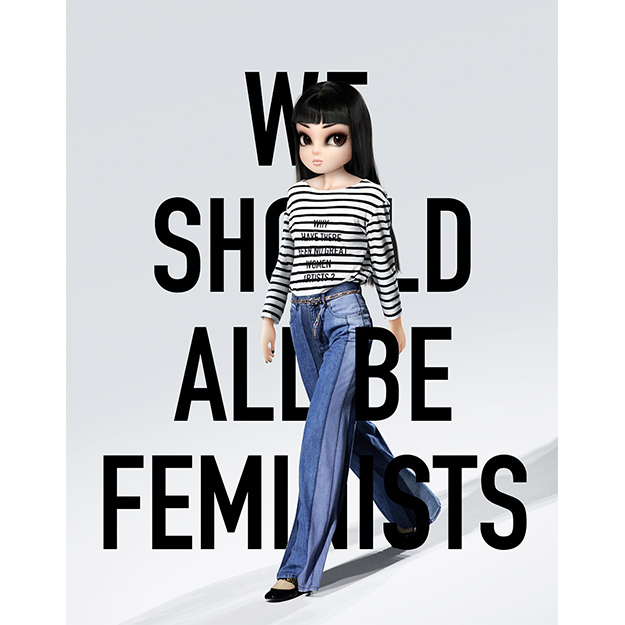 7. What do you think of your fellow influencer, Lil Miquela?
Thank you for seeing me as an influencer, as I can only dream of having the same amount of followers Lil Miquela has. I love that she's fearless about things that she's passionate about, and I recently had the chance to listen to a phone interview of hers, and I love her quick and witty replies.
8. Where would you like to see yourself in the next two years?
I would like to become a strong personality with the ability to make a difference, and make people see the world through different eyes. Also, I'd like to be the visual voice of the voiceless, be it children, animals or nature.
| | |
| --- | --- |
| SHARE THE STORY | |
| Explore More | |