After launching her eponymous namesake label in 2012 and winning "My Fashion Pitch"—a Malaysian government investment arm hoping to spur the country's creative industry, Pearly Wong reaches new heights at Mercedes-Benz Fashion Week Berlin, successfully presenting her A/W 2015-16 and S/S 2016 collections down the runway. We had a quick chat with her on her experience in Berlin, her pet peeves, and future expectations from her label.
1. Tell us about the creative collaboration between Pearly Wong and Duchess & Co for KLFW 2015.
Our collaboration came about when both parties thought of making a ready-to-wear collection for the Malaysian market. For us at Pearly Wong, we wanted to design more "accessible" outfits for the Malaysian market as well as more climate-friendly garments that can be worn here. Some of our A/W collection pieces are not sold in Malaysia. As for Duchess & Co, they wanted to test a different market out from what they are already good at making which was eveningwear. So this collaboration was a good fusion of both worlds, resulting in a range of ready-to-wear garments for the everyday woman.
2. What was the main inspiration behind this collection?
The main inspiration is to make casual everyday outfits with a modern twist.
3. How was your experience like at Mercedes-Benz Fashion Week in Berlin (MBFWB)?
It was a very nerve-racking experience for my first season at MBFWB. IMG, the sponsors for MBFW in Berlin had a team of professionals who have been doing it for decades and they pay the littlest details to everything and are serial perfectionists. Working with them was a little intimidating yet an eye-opening experience. I checked in with myself so many times while trying to meet their expectations.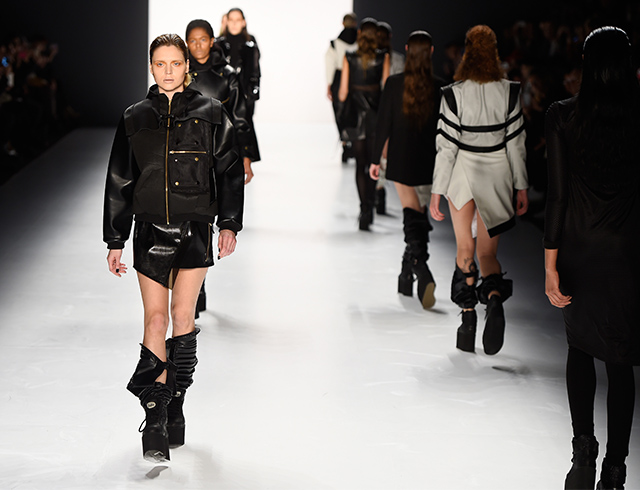 4. Tell us how did your MBFWB experience come about?
I never expected to have my collection at a renowned show on an international level as my label is still young, and I think that I am very fortunate that things worked out. Last November, I was offered to have a free pop-up store in a mall in Steglitz, Berlin. When I was there at the store, I made full use of my time and contacted many people from the media, press and [fashion] industry to drop by our store.
One fine day, someone from IMG contacted us and asked us to present at MBFWB as they loved our collection and thought that it would make a really good story for the press that I was a Malaysian who went to school in New York and now having a pop-up store in Berlin. We were offered a very good deal to show at MBFWB without going through the waiting list and selection process, so we grabbed the opportunity.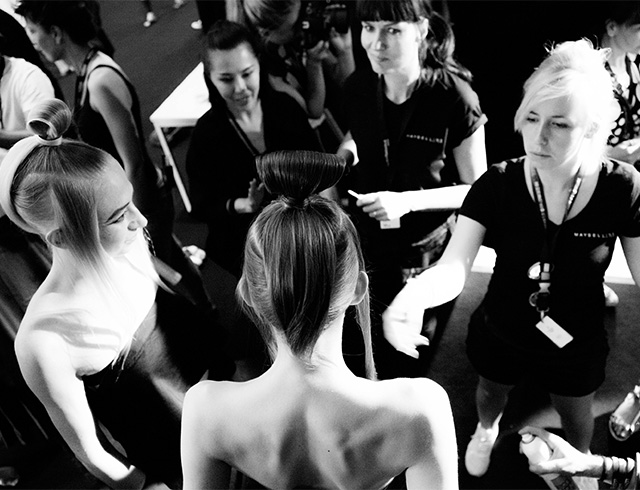 5. What was the biggest challenge you faced while you were at MBFWB?
I'd say that we had some challenges trying to provide the media and press with details immediately after our show. We try to standardised our press kit and releases but most of them have specific requests. For example, a French online magazine wanted us to send them our all-black looks, and some wanted runway pictures shot by a specific assigned photographer for Vogue Italy. So we had to compile these at lighting speed—that is how fast-paced the fashion industry is, as the next MBFW was happening a few weeks later in Australia and we're already considered history.
Also, we had press kit requests from guests from Grazia Korea, Los Angeles Times, and BBC UK. More often than not, we would miss out on one or two requests. I guess when you sign up for a big show with such international response, you'll have to have a big team on standby and get everyone back in after the show in a promptly manner or you'd miss out. Sometimes we get so exhausted from the show that most of us would want to take days off.
6. What is the story behind your recent S/S 2016 collection?
I am a huge fan of science fiction movies. I think all my collections have that tough, utilitarian look in them. My story board this season had Jennifer Lawrence from The Hunger Games; Trinity from my all-time favourite movie The Matrix; and Milla Jovovich from Resident Evil. The name of this collection is called "Destruction" and as you can see from the pieces, they have a sense of toughness with warrior-like styling.
7. What would you say is a constant with your design/fashion aesthetic?
"Japansese avant-garde" is often a term I get from the press in Berlin. I would definitely agree to that, along with a 90s twist and a very military/utilitarian look. My designs are usually based on a story about a female character with a very bold, strong character.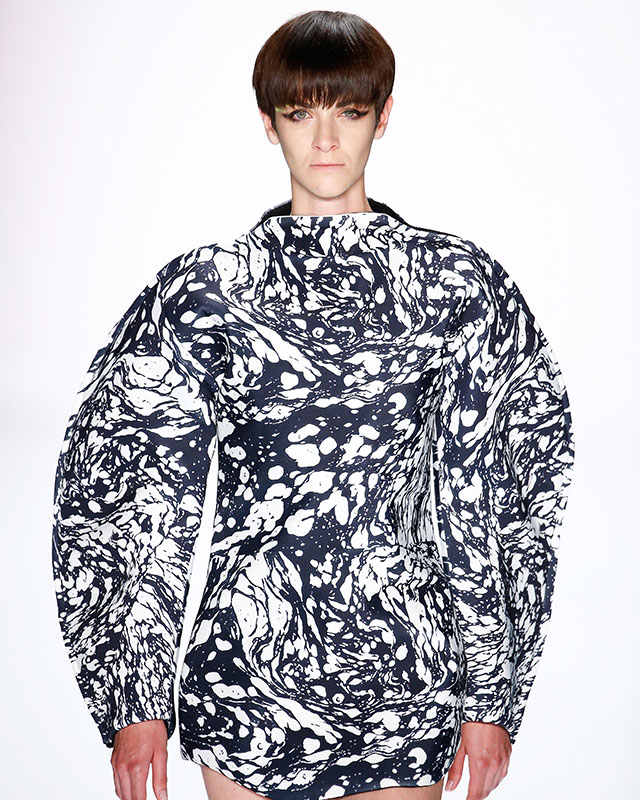 8. Describe your fashion aesthetic in three words.
Minimalistic, monochrome and multifunctional.
9. How would you describe a Pearly Wong woman?
A strong, independent woman who dresses in black, with a very chic and non-complicated hair style, and is wearing loose silhouettes or something casual but adds her special touch to it. She doesn't try hard to fit in and she is proud to be an individual without having to conform. I am very drawn to such characters and I always want to design for people like that.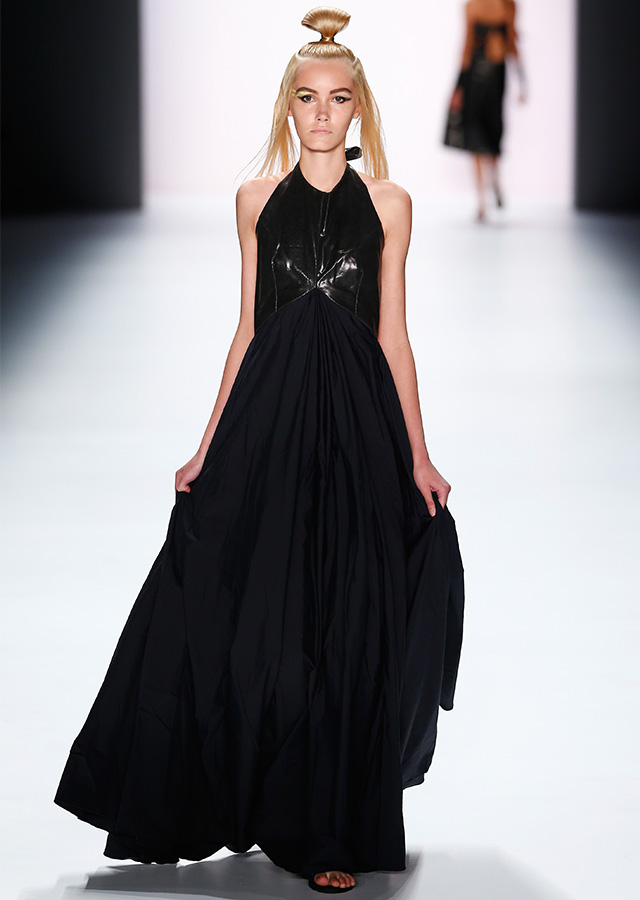 10. If you'd met someone like that in reality, what would you do?
I would want to know her life story.
11. Your favourite designer(s) within the fashion industry?
I really like Nicolas Ghesquière, Craig Green and Sally LaPointe. And Hussein Chalayan and Issey Miyake for their innovations in textile and technology.
12. Were there setbacks along your creative journey, from then until now? If so, what are they?
At the beginning before winning My Fashion Pitch, the biggest challenge was not having enough funds to start my label. But now, the challenges I'm facing are more personal—having to travel to and from Berlin and Malaysia to set up my place, studio and get my team together. I'm not a fan of living out of a suitcase and the jet lag that comes with it—it feels like my life is a little unbalanced. (I'm a Libra so I'm all about balance!)
13. How did you decide on pursuing fashion design?
I've always been a creative soul so I was always leaning towards fashion design, arts and crafts, making things and painting. I think a part of me kept asking for more, and I was already quite familiar with the fashion industry. My parents own a kids apparel brand and have been running their own production in China and Malaysia for the past 15 years, so I got that from them. Growing up, I hung out a lot in their office and used to pick out colours for their collections. I don't know if they actually used my picks but at that moment I thought I really aced it!
14. How do you constantly find inspiration in what you do?
I think that having passion in what you do helps with getting inspired everyday.
15. Favourite country that you've been to?
USA, specifically New York City.
16. What did you like most about Berlin?
The artists living there. It's such a vibrant scene with writers, musicians, painters, designers, photographers, sculptors all practicing their art in this city. Everyone I met in Berlin is an artist in some way or another, and the city is literally filled with their work and their voice. All of Europe's creative people love to make Berlin their home.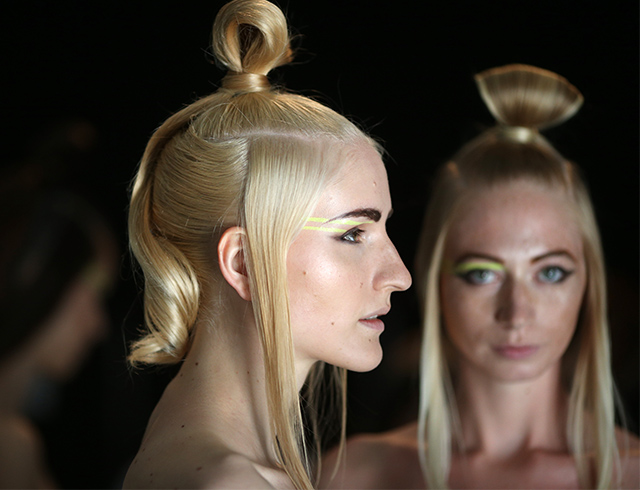 17. What is one thing you wish could be different in the fashion industry?
I wished that more corporations would practice sustainable efforts—less wastage in the landfill, less water and air pollution and more recycling programs.
18. Most memorable experience throughout your career?
Definitely winning My Fashion Pitch as that helped out my business financially. Personally, just being a fashion designer living in Berlin is a big deal to me already.
19. What's the first thing you do in the morning?
Check my emails on my phone.
20. What is your ultimate pet peeve?
Ignorant people.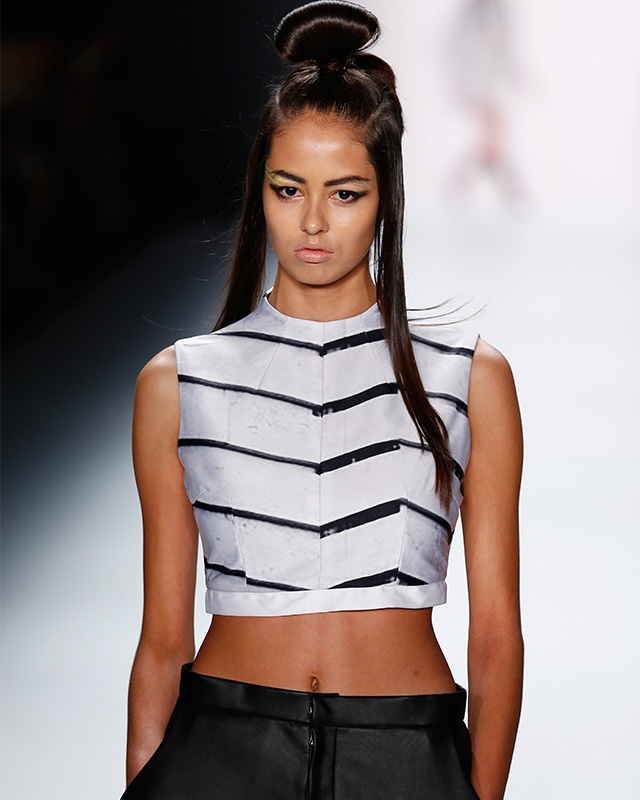 21. Will we see colour in future collections of yours?
I get asked this question a lot. I think it is very possible. I don't want to say no as it will limit my creative progression, but for now I am very happy with white, black and grey. The label is known for very minimal colours or the absence of it and I don't want to stray too far from the label's DNA just yet.
22. What can we expect from Pearly Wong in the future?
We have some orders from London and Paris so our pieces will be sold in a couple of European countries besides Berlin. We also plan to show our F/W 2016 collection in Berlin come January 2016 and this time we want to have it raw and on a more industrial-like stage, a little different from the usual stage within the big tent.
23. Your go-to fashion item/accessory that you absolutely love wearing?
My organic black cotton scarf. I can use it during winter, and in the summer at the beach. It's a must-have item for me when I travel.
24. What is your personal motto/mantra that you live by?
"This too shall pass." All good and bad things are only temporal conditions in life. During bad times, hope for the best. And during good times, appreciate every moment as it's not going to last.
| | |
| --- | --- |
| SHARE THE STORY | |
| Explore More | |