When I first started out as a designer, I was… the happiest poor person in New York City. I poured everything I had into starting the collection, but I knew that was the only thing I wanted to do at that point. When you have that much drive about something, that's when it makes you happy.
Being a Southeast Asian designer in America has… made me the global designer I am today. It has given me a world perspective, and I'm able to blend influences from two, three different cultures. It's made me open minded.
My greatest inspiration is… to be able to take my success and help generate and foster creativity with young kids everywhere. I think we live in a new culture where we place more value on fame than creativity. That has to change, because fame doesn't breed originality. True creativity breeds originality.
When I was growing up, my parents were… very open to letting me explore my interests. I really loved making art and they would let me go off on my own to do that.
My favourite look from my Autumn/Winter 2015 collection is… the plissé floral chiffon longsleeve dress. Something simple and beautiful, that's when design works.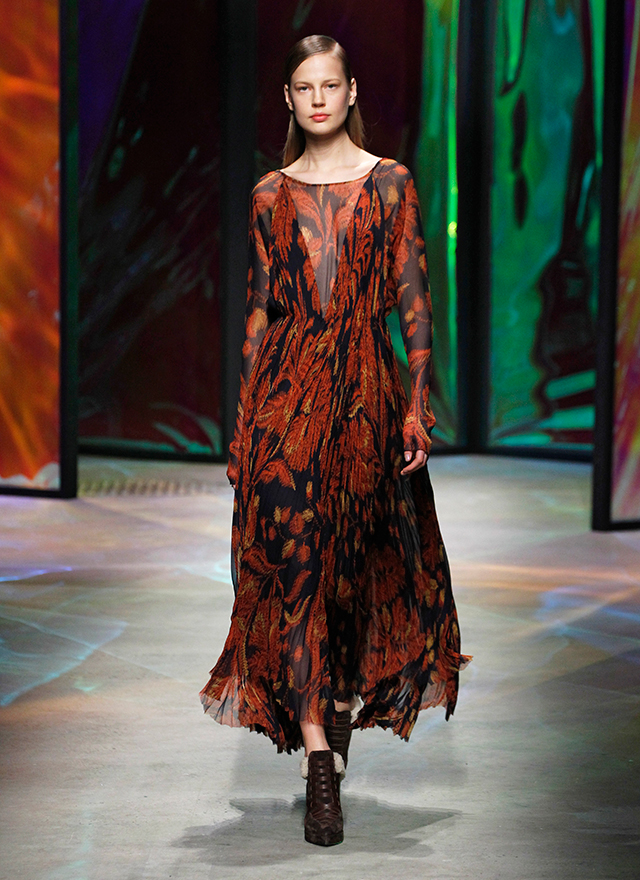 If I weren't a designer, I would be… a musician, most likely playing an instrument of some kind or probably producing music. I'm good with my hands and fingers and when I was a kid I picked up instruments easily, but never was forced to follow through. But it's a passion that I think I would be good at.
I can't live without… books, art, music, my mind and vision. I love to see and think and all those things really help me to be inspired 24/7.
When I travel, I can't… sit still. I love a good day at the beach, but I usually prefer a trip that I can explore and learn history and discover culture.
If I were a '90s supermodel, I would be… Christy Turlington. Classic beauty that stands the test of time.
| | |
| --- | --- |
| SHARE THE STORY | |
| Explore More | |