You may not be familiar with the name Micol Sabbadini, but chances are you may have come across her work. Based in Milan, she has collaborated as a photographer for Armani, Roger Vivier and Louis Vuitton, and her work has been published in Vogue Japan, Glamour Brazil and Vanity Fair Italia, to name a few. For Spring/Summer 2018, Micol is collaborating with Max Mara Group's lifestyle line—Weekend Max Mara with a summer holiday-inspired capsule collection named Agean Sun. The 12-piece collection consists of dresses, trousers and skirts, with accessories such as bags and scarves that are all made of prints from her travels. Photographs which were taken from her trip to Turkey and Greece—11 of them, to be exact—were transformed into textiles, which were then used to create the pieces.
We had a chance to view the collection up-close in Milan, and also chatted with the photographer on the elaborate design process.
What made you say yes to the collaboration?
Max Mara in general is such as amazing brand, so it was an honour for me to do it. I knew coming into this that the quality and distribution of the collection will be amazing.
You're an artist, photographer and fashion textile creator. Which comes first?
Photographer. The fashion textile creations are from my photos, and my art are all photography based. So anything I really do starts with photography.
Tell us more about the inspiration behind the designs.
The mood of this collection is inspired by my summer holidays in the Mediterranean Sea. Photographs of coastal houses, drifting sailboats, luscious peonies and interesting texts were all taken while I wandered around with my camera.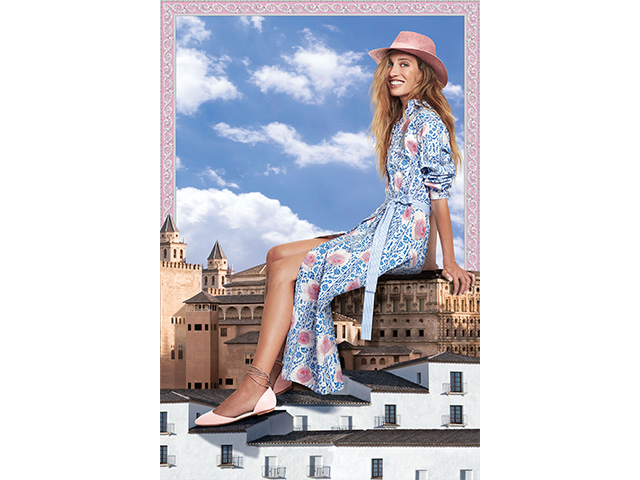 How was the design process like?
I take a lot of pictures from my holidays in Turkey and Greece, and from there, I select the little elements from the images that I like, such as the mosaic tiles to the sailboats by the sea to be incorporated into the collection. Next, the Weekend Max Mara design team will draw cut-outs of the clothing in order for me to have the ratio and measurements, and my artwork will then be transformed onto the textile.
Do the pieces reflect your personal style?
Definitely, that's why I agreed on partnering up right away. I love prints and colours, and my wardrobe is definitely more colourful than the average.
Tell us more about the colour palette of the line.
Summer always makes me think of vacation, and the white, blue and red hues definitely give off a nautical vibe. If you talk about Aegean, it has to be predominantly blue.
What about the quotes which are incorporated into the collection, like 'love the life you live, live the life you love'?
I use a lot of quotes that I photographed around such as graffiti in my artwork. Although it can get a bit annoying when someone is too dependent on quotes, but sometimes, when you're in a bad mood, all you need is a good quote to remind you of good things.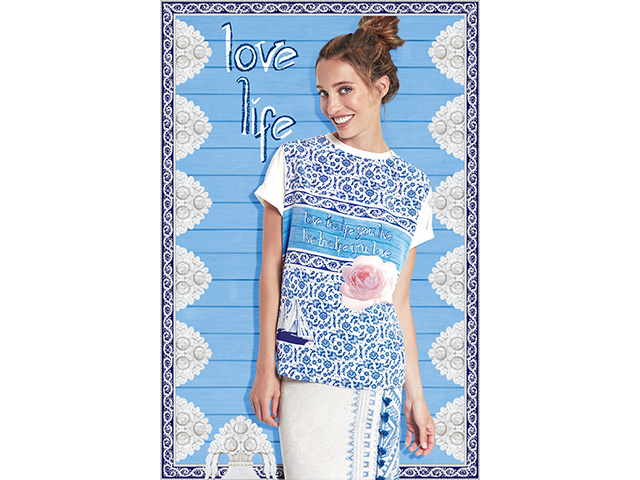 Describe your personal style in three words.
Colourful, mix-and-match, and fun.
What are some of your wardrobe staples?
Jeans, Converse All-Star sneakers—I have them in almost every colour; cashmere sweaters, and leather pants and skirts for the night.
"It was an amazing learning experience and super fun. I was given freedom to make something true to my aesthetic." — Micol Sabbadini
Check out the full collection below:
{insert gallery tpl="slide-freesize.tpl" id="Weekend Max Mara X Micol Sabbadini" rid="5546″ order="a_tstamp"}
Related stories:
24 Minutes with Sarah Fung, the founder of HULA24 Minutes with Uniqlo's Yuki Katsuta and Shu Hung
| | |
| --- | --- |
| SHARE THE STORY | |
| Explore More | |