Relatively new in the fashion designing scene, Moto Guo is already making waves internationally, having recently shown his collection at Pitti Uomo this January. The 24-year old Raffles College graduate is well on his way to blazing the local fashion-design trail, armed with a creative arsenal made from handmade quirky creations that are inspired from his personal identity and life experiences.
Here is what the dexterous designer has to say about being part of Pitti Uomo 2016, his recent AW16 collection, and keeping his artistic process in check:
1. Please tell us more about your Autumn-Winter 2016 collection and the inspiration behind it.
My current collection is named "The Pencil Pusher"—it is an informal American slang used to describe a cubicle worker who carries out the same repetitive and boring office work daily. This collection personally relates to me as a contemporary fashion designer who's being a pencil pusher in a fantasy world. Dealing with tedious obligations such as paperwork, meetings, social interactions and the like is ultimately what I have got to do as a designer in order for my business to survive; I am nothing but a pencil pusher.
2. How was your experience at Pitti Uomo this year?
It is an enormous fair that is held in a fort instead of a hall or auditorium, so you can imagine [how big] it is. Every section has its own built-up studio, providing exclusive viewing for visitors. I was part of "The Latest Fashion Buzz", a project by Pitti Uomo in collaboration with L'Uomo Vogue and GQ Italia, and supported by Lagente Agency and Mini Italia, alongside other cool young brands from other countries. So I got the opportunity to meet other talented designers, editors and directors from the establishments and publications mentioned above, and quite a number of insiders in the fashion world. It was a very inspiring experience for me.
3. Your usage of uneven pleats in your S/S'16 collection is highly unusual. How and why did you choose to explore distorted silhouettes?
It's a part of my brand identity as I love exploring and manipulating textures. Doing a lot of research is crucial in order to learn and explore interesting textures. I learned about the uneven shibori pleats during my visit to a pleating company and I just fell for it, so I decided to use it right at that moment.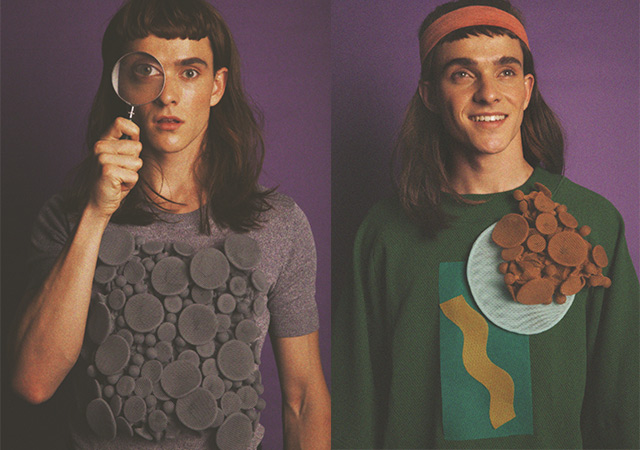 4. What do you think is a major challenge/obstacle within the fashion industry of now?
The fast fashion phenomenon.
5. What are you constantly driven by?
The process of self-actualizing.
6. Please walk us through your creative process behind your designs.
I don't have a fixed method but I like to start with observing—to understand what I am experiencing at the moment, or looking into events that had already happened and I could get a certain impact from, mostly related to myself as an individual. I carry on with determining—to decide the potential inspiration from my observation. Then researching—to explore interesting stories that could be in sync with my inspiration as well as researching about technical things such as silhouettes, textures, techniques etc. Last but not least, there will be the sketching, designing and producing.
7. What is one constant we can find in all your collections?
Sarcasm.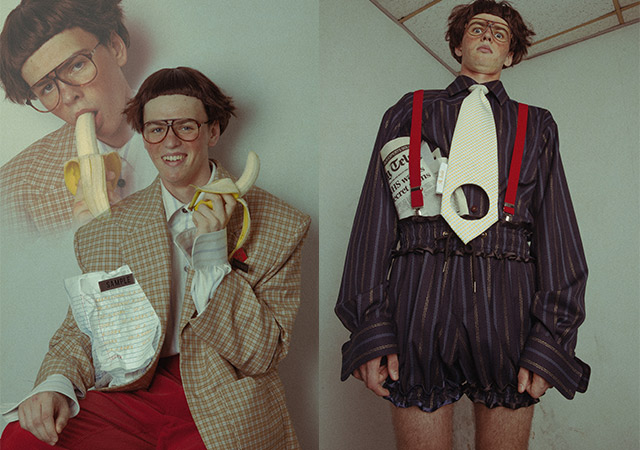 8. Your designs combine the abstract and modern together; how do you straddle the fine line between creating something that is commercially driven while staying true to your identity and vision?
I realised they could and should be practiced together after being in the business. We could always do something with our own identity but make it marketable at the same time. There should not be a fine line because they don't necessarily clash.
9. Do you have notable muses or inspiration you look up to?
I love Walter Van Beirendonck.
10. What is Moto Guo in three words?
Vivid, quaint, imperfect.
11. What is one favourite fabric you like to work with right now?
Corduroy.
12. What is one important lesson you have learnt as a budding designer in the world of fashion?
Believe in yourself but be open for advice.
13. How did you get into fashion from the start?
I was a classical musician before I ventured into fashion. Music led me into art, and in there I explored fashion and fell for it. In short, I eventually quit music for fashion due to occupational burnout as a music instructor.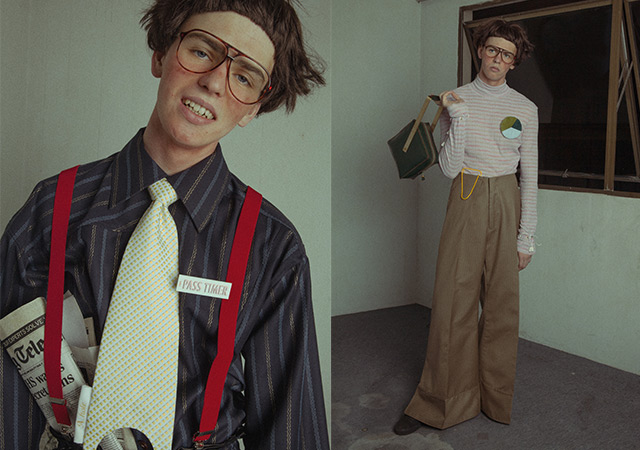 14. What are your goals for Moto Guo in the near and far future?
I'm keeping my goals short sweet and simple: Continue expanding my company while surviving in this awesome but tough industry.
Moto Guo is available at Cuevolution.
Related stories:
Buro 24/7 Exclusive: Bruno Frisoni of Roger Vivier and his muse Inès de La Fressange
You wish you were: Tengku Chanela Jamidah
24 Minutes with Yvonne Lim of LINE 32
| | |
| --- | --- |
| SHARE THE STORY | |
| Explore More | |