Sisters Nurul, Mira and Syahirah Zulkilfi have been on quite the journey since launching their label, Mimpikita, in 2008. From a humble online blog shop to crossing over to bridal, eveningwear, and ready-to-wear, the label has grown tremendously over the last 14 years, marking itself as a go-to label for contemporary fashion with a touch of whimsicality, loved by celebrities and everyday people alike.
For KLFW 2022, Creative Director Nurul shares that their latest collection, 'Planet Mimpikita', is a love letter to Gen Z and the current aesthetic that they've cultivated. It explores the elements of a galaxy with bold and neon colours, along with the immersion of the multiverse. The frequency of waves and sun rays are key designs for this collection. Furthermore, the combination of prints with ombre and dispersion effects is also used throughout.
As one of the last two labels to close KLFW 2022 this year, there's a heightened sense of anticipation for the Mimpikita runway. We talk to Nurul about how she manages her day leading up to the show.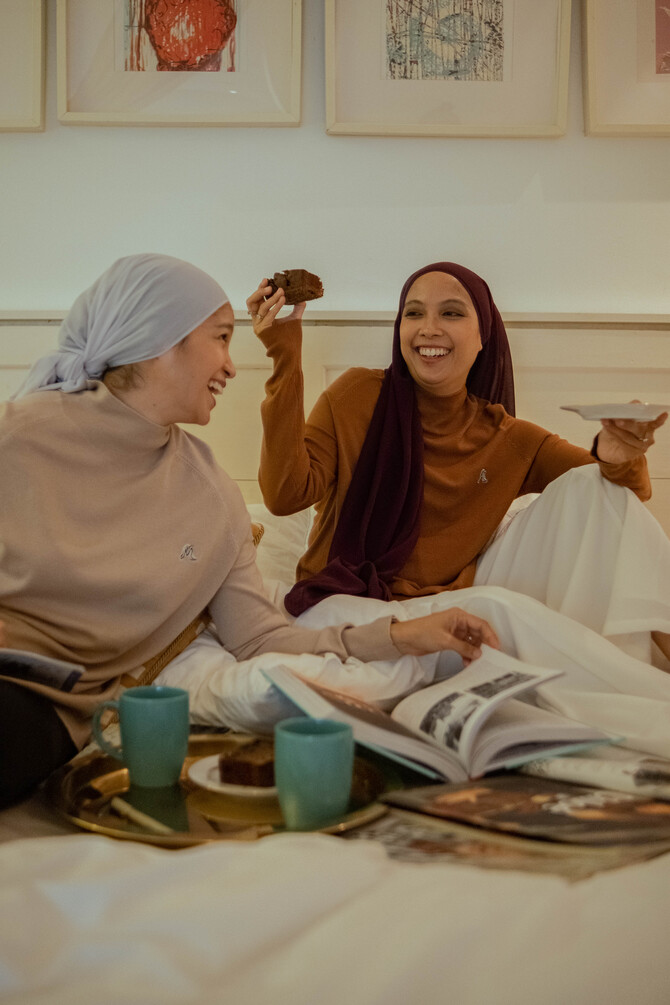 9AM
"As soon as I wake up, I check on my kids and get them ready for school. I normally have a hot black coffee for breakfast but I used to love getting a latte with full cream milk. I prepare lunch and dinner as well. It usually takes around 40 minutes for me to get ready. Then, I will be off to the office so you will see me at work by 10.30am."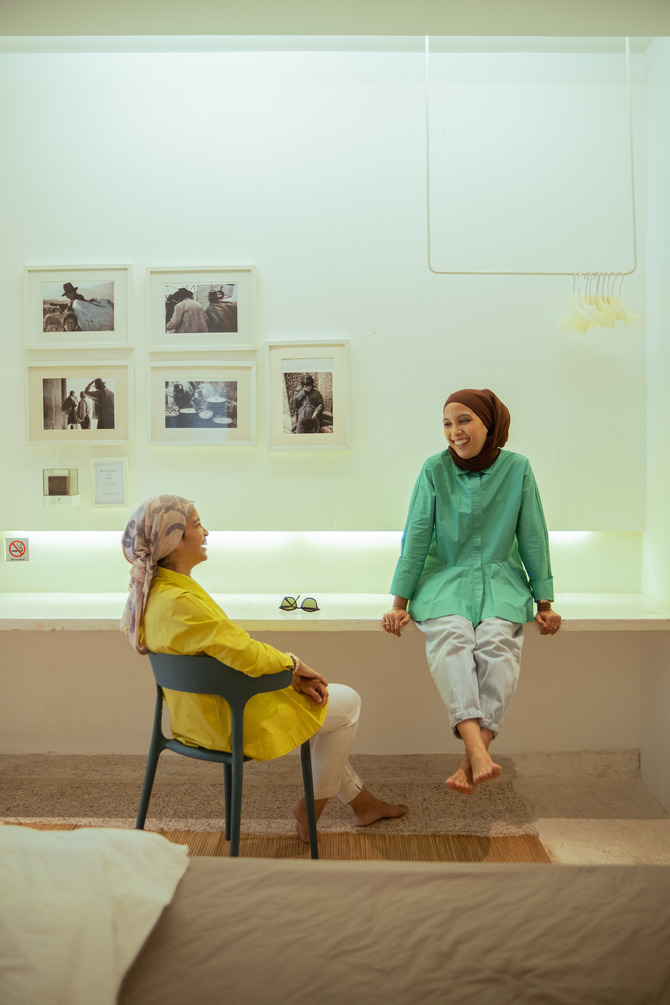 12PM
"I check with the team to make sure we are on track with the schedule once I arrive in the office. We started preparing for KLFW five months ago, which was in March. I had multiple brainstorming sessions with my textile and fashion designers for the first two months as we developed those ideas on the mood board onto the prints and silhouettes."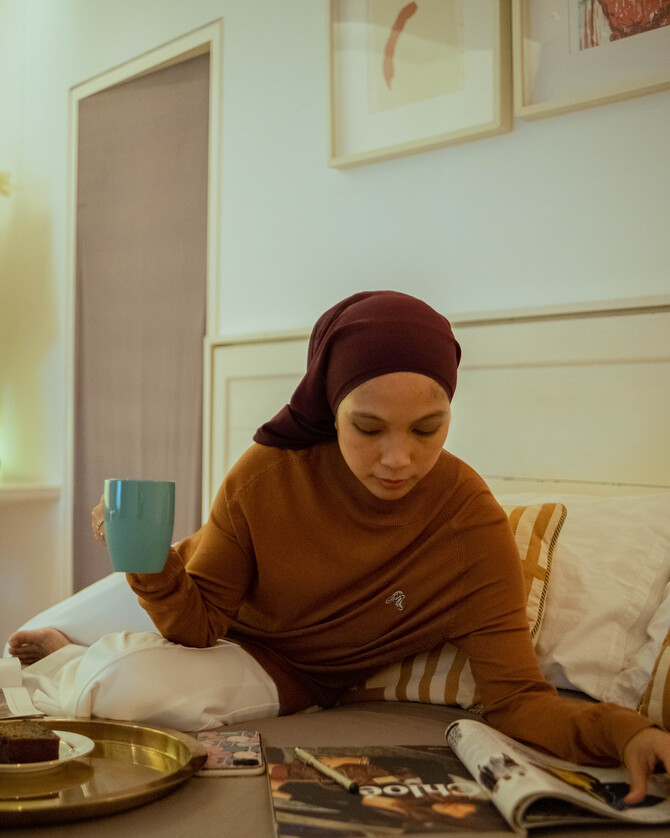 2PM
"I always break the project down into manageable chunks and prioritise the ones with tight deadlines. Developing each look is one of the biggest challenges we faced—from working our way around the prints to the designs, colours and patterns that we wanted to use. Therefore, it is important to put everything down on the mood board and narrow the ideas down. Another challenge I would say is the timeline."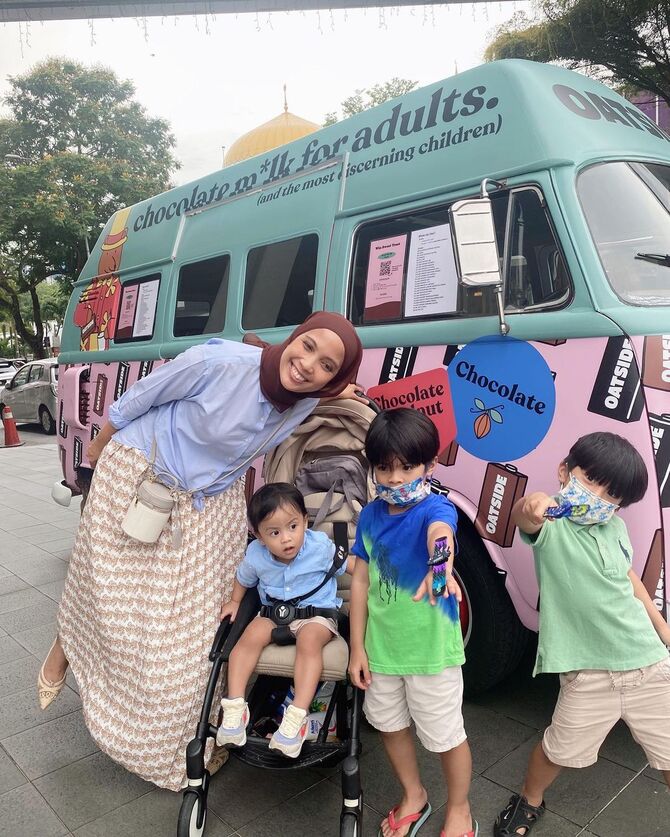 4PM 
"For a quick break, I would head out for a coffee, and I usually go to a cafe near the office. If not I will head home and play with my kids. My kids are my happy pills, seeing them makes all my worries go away."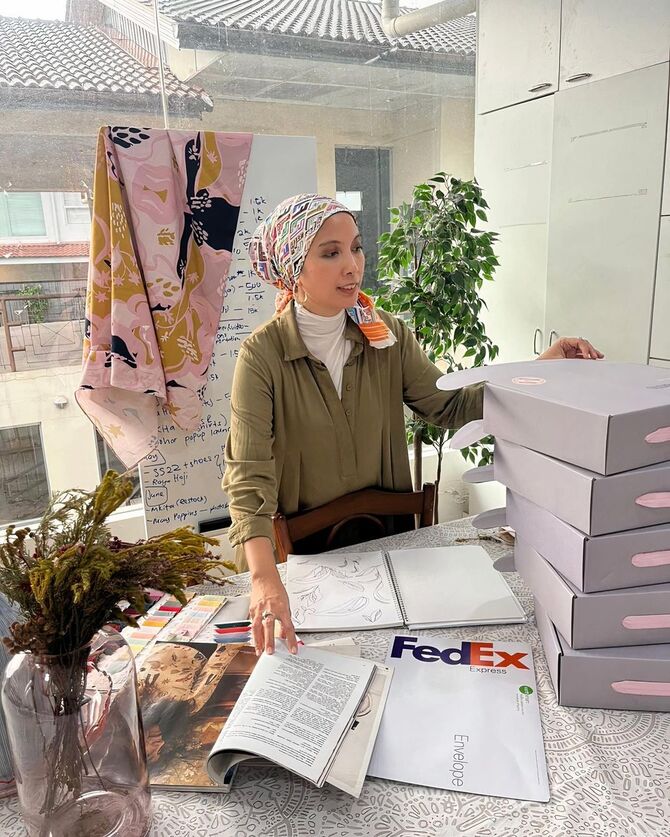 6PM 
"Before I go home, I make sure that all the teams, including marketing, production and operations are progressing well with their tasks. I will also go through the to-do list for tomorrow's agenda so that I don't miss anything."
8PM 
"I usually have dinner with my family around this time. After dinner, my husband and I will play some games with the kids as family bonding time. I will then put the kids to bed. Get started on my night routine and get ready for bed. Before bed, I normally go onto Instagram and scroll through it for about 30 minutes to see if anything is interesting I can repost or share with my followers."
For more on Mimipikita, click here.
For more fashion stories, click here.
| | |
| --- | --- |
| SHARE THE STORY | |
| Explore More | |