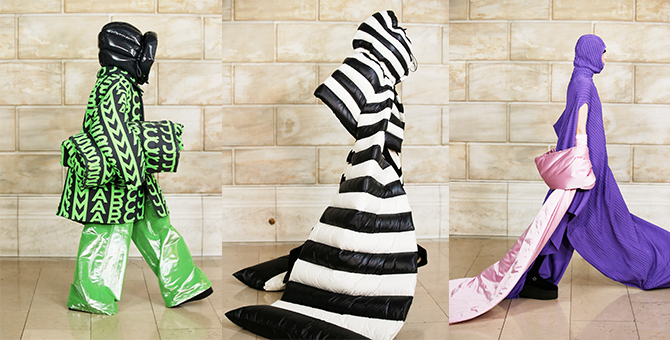 Models glid through the building in dramatic silhouettes that featured a spectrum of colors, geometric prints and graphic logos.
Oversized outerwear and head accessories protected the body from the dangers of the outside world while disc-sequined dresses shimmered and flowed for those itching to party when we do reemerge.
Marc Jacobs AW21 in photos
Heralding the return of IRL catwalks, the American designer staged New York's first major physical show since the pandemic began for the new season. Staged at the New York Public Library, the new collection was entitled 'Happiness' to offer "a moment of inspiration, curiosity, wonder and possibility". Click through to see the collection.