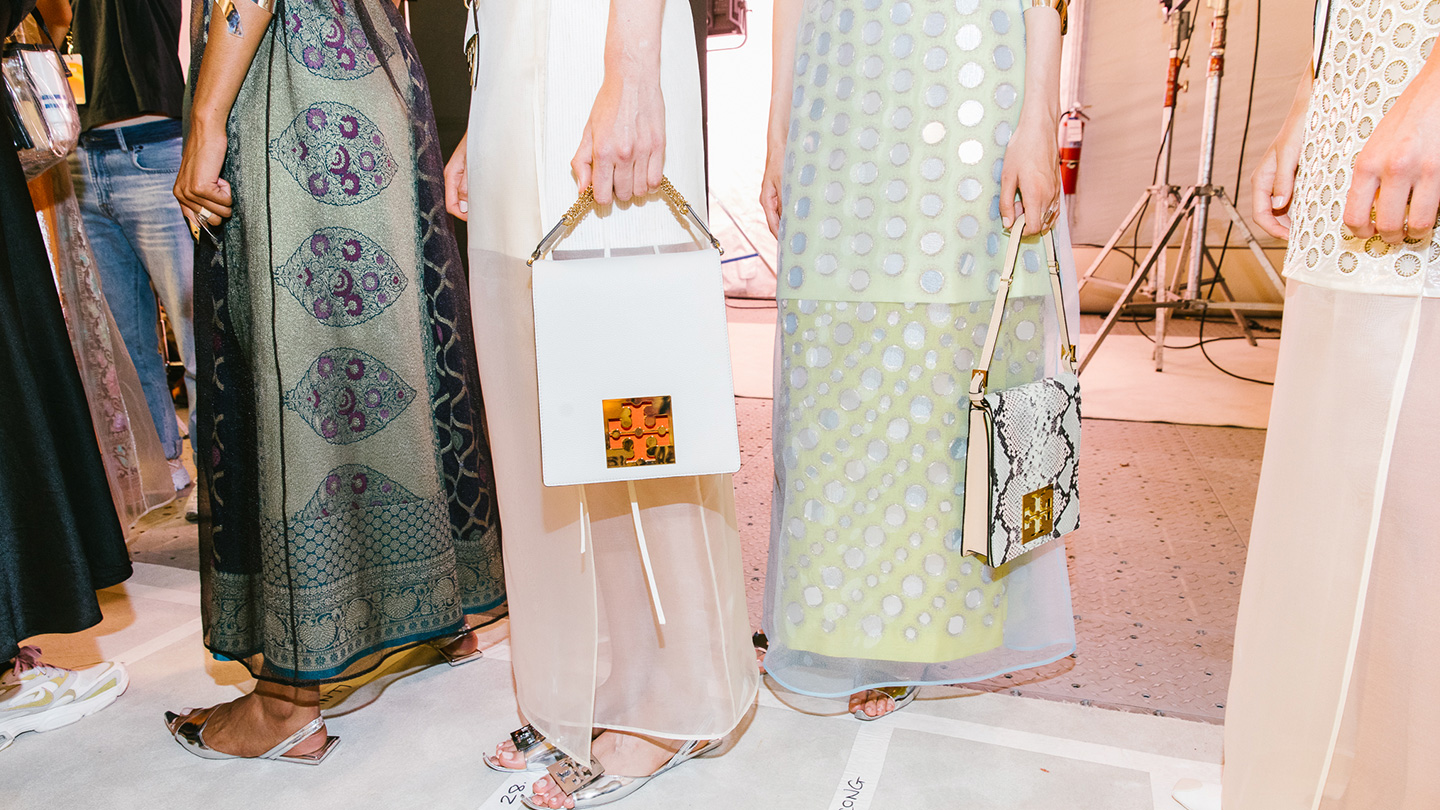 The Tory Burch Spring/Summer 2023 show started strong with Emily Ratajkowski walking the runway with a sheer top over an equally sheer bra that was tucked into a bright orange skirt, accompanied by a brown ruched bandeaux. From head to toe, there was much to ponder, but the underlying theme was to experiment freely. 
Set on the Hudson River at Pier 76, Tory Burch's Spring/Summer 2023 show had a lot to love. In the show notes, the designer explained:
"This collection is personal and intuitive, drawing on my memories of the '90s when I moved to New York. I wanted to look at my signatures with a fresh perspective, reflecting what feels modern now." 
Refreshing the familiar was notably popular with some of the SS23 collections shown during NYFW, but Tory Burch makes it look easy, inviting and comfortable. Not to mention a punch of fun in dressing up again.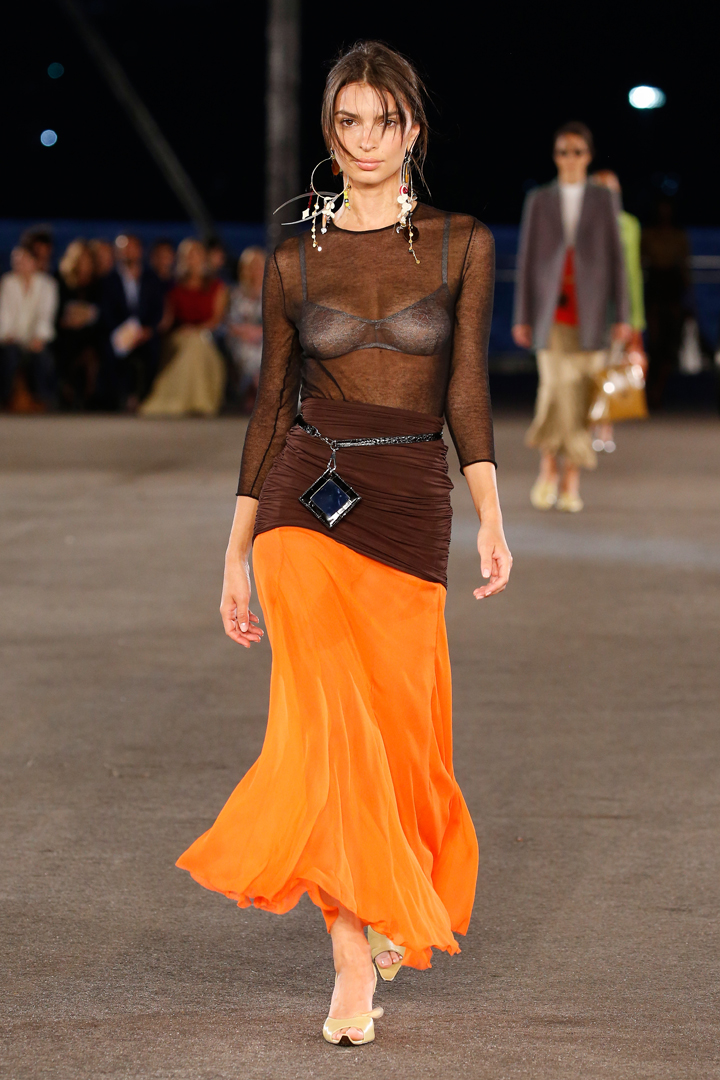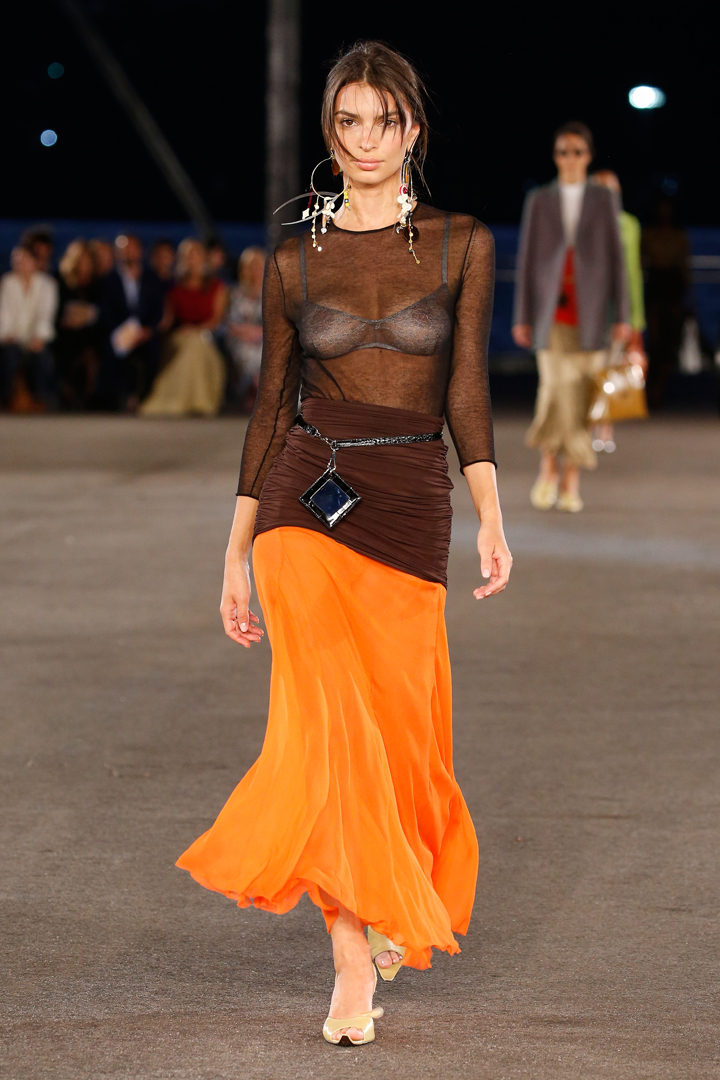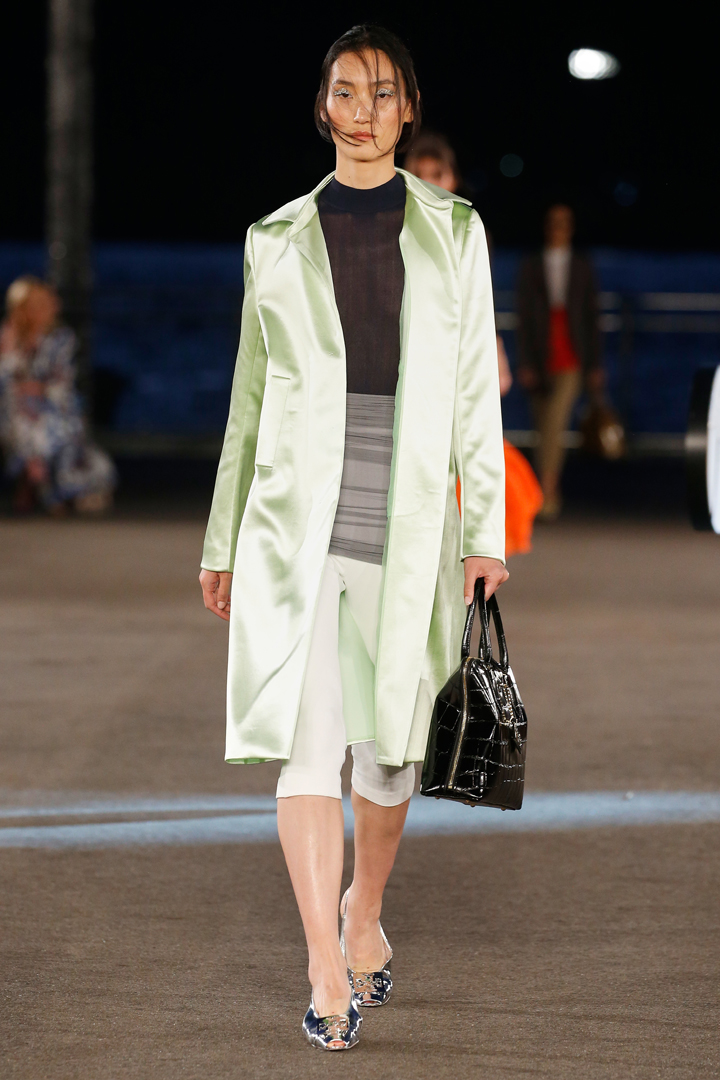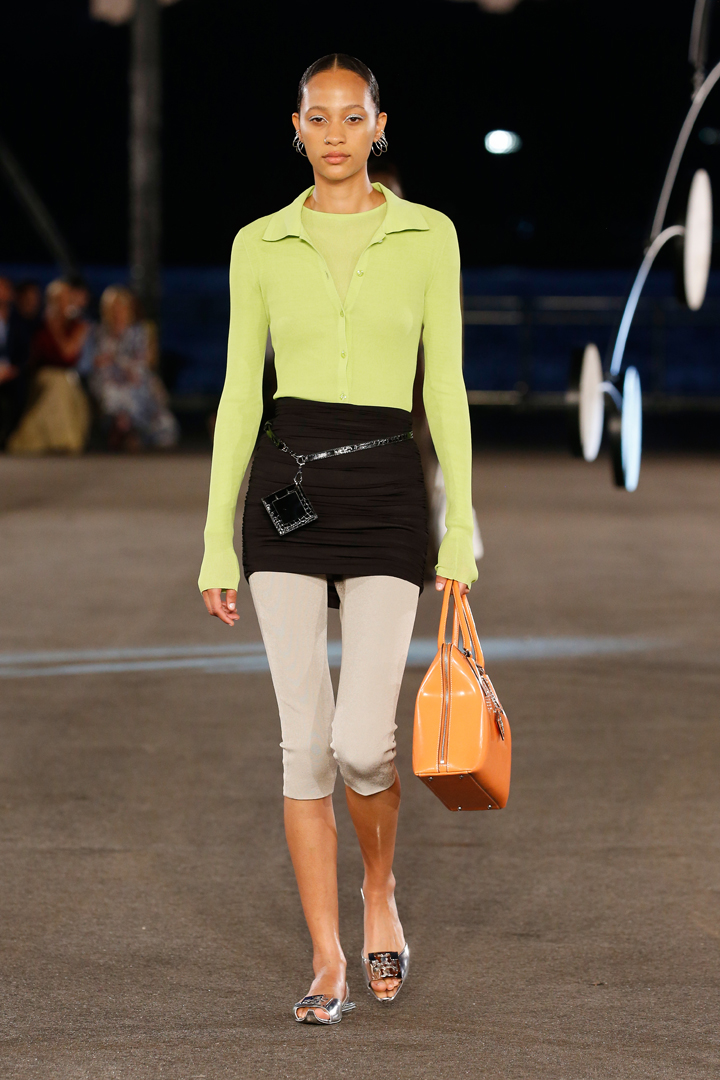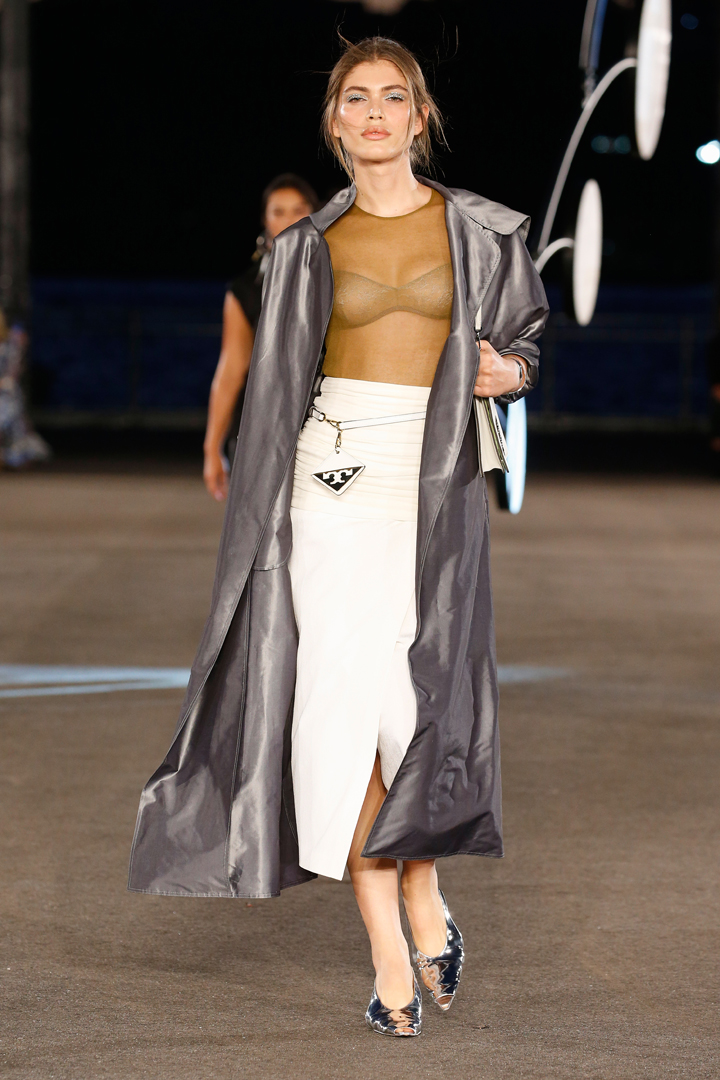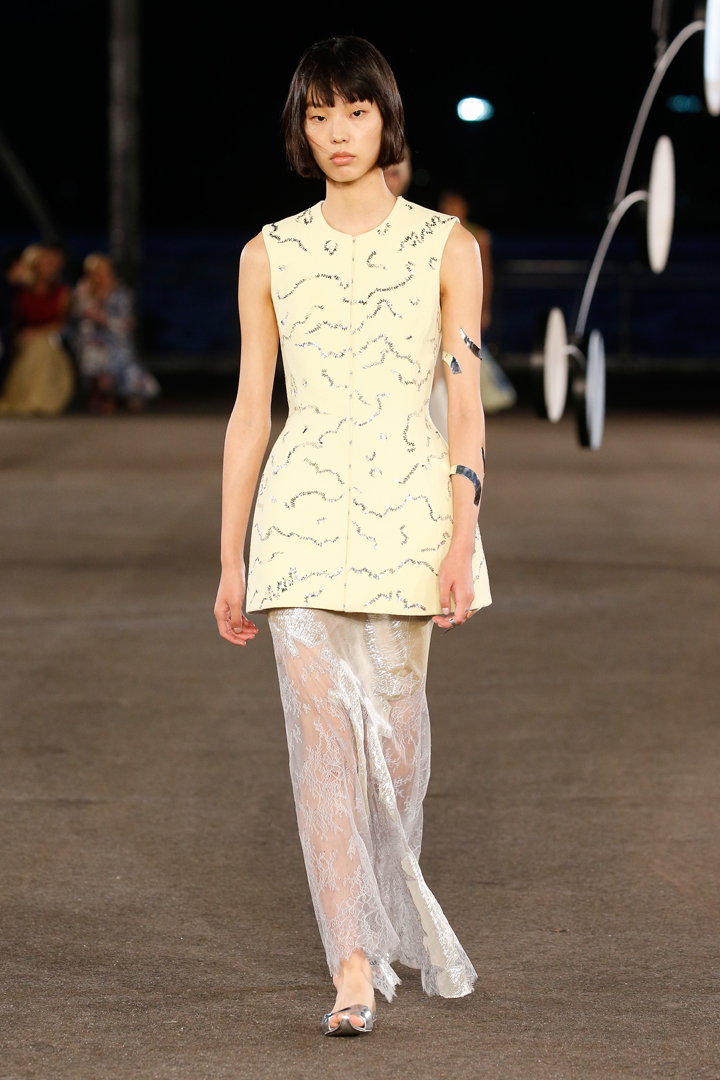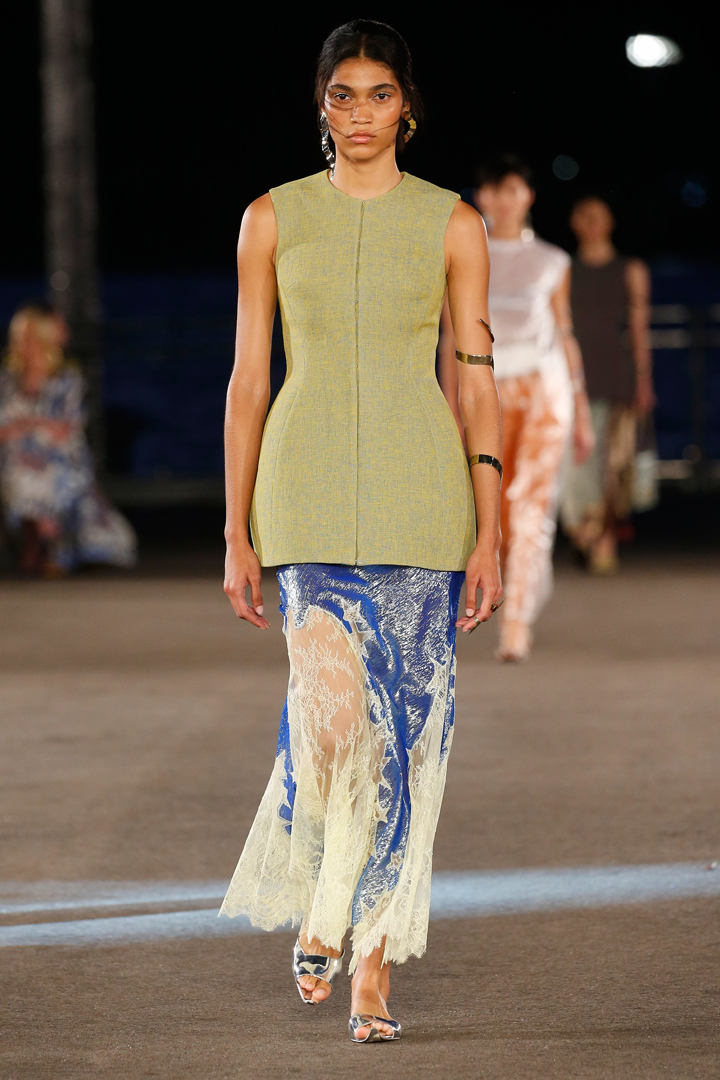 Plenty of the collection's silhouettes were freeing, light and almost breezy. That being said, a touch of the past was reinterpreted, with the common item being the jersey bandeaux, reminiscent of those boho-style skirts from the 2000s. It was seen on top of skirts—flowy, pencil, organza overlays—and pants—slacks or pegged. The result gives the waist a soft definition and a play with texture, layers and materials.
It's an almost endless list if we were to talk about how Burch toyed—and in my assumption, had fun—with fabrics. We saw the range go from transparent to opaque, reflective to matte, luxe to casual, from Indian silk to Italian wool, lace to silk taffeta or gazar, shimmering lamé to denim and sporty viscose. On top of that, some were embellished with silver sequins or mirrorwork—hand-done in India with long-standing partner Orange International India.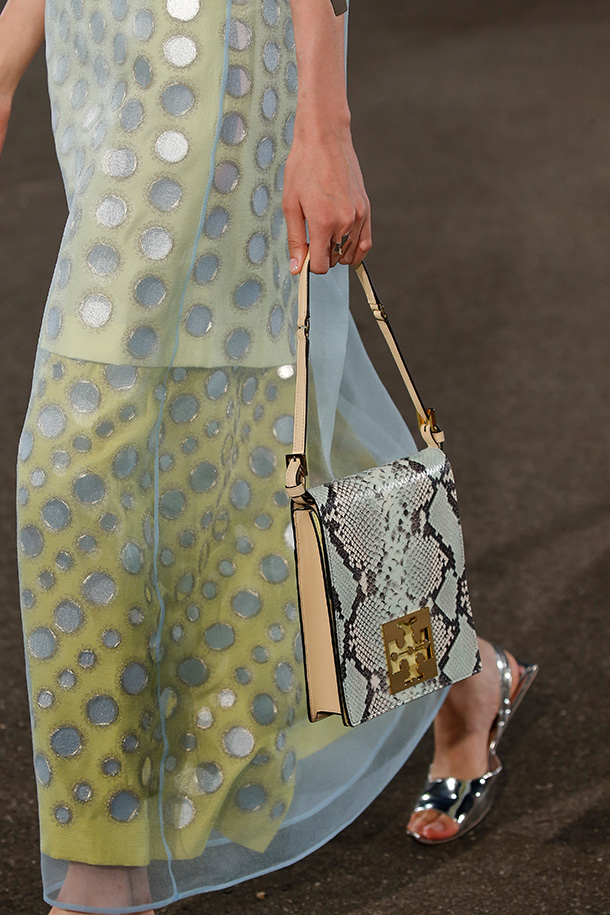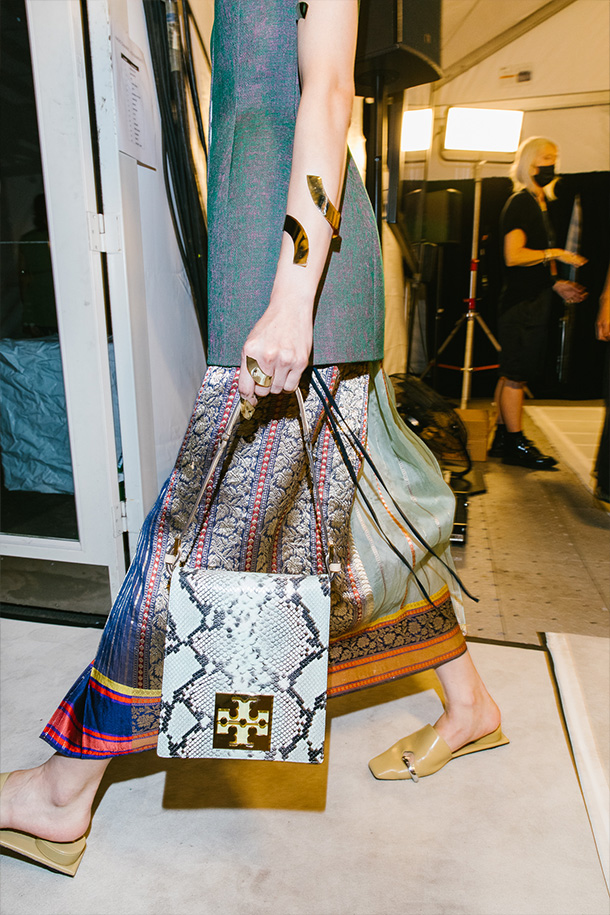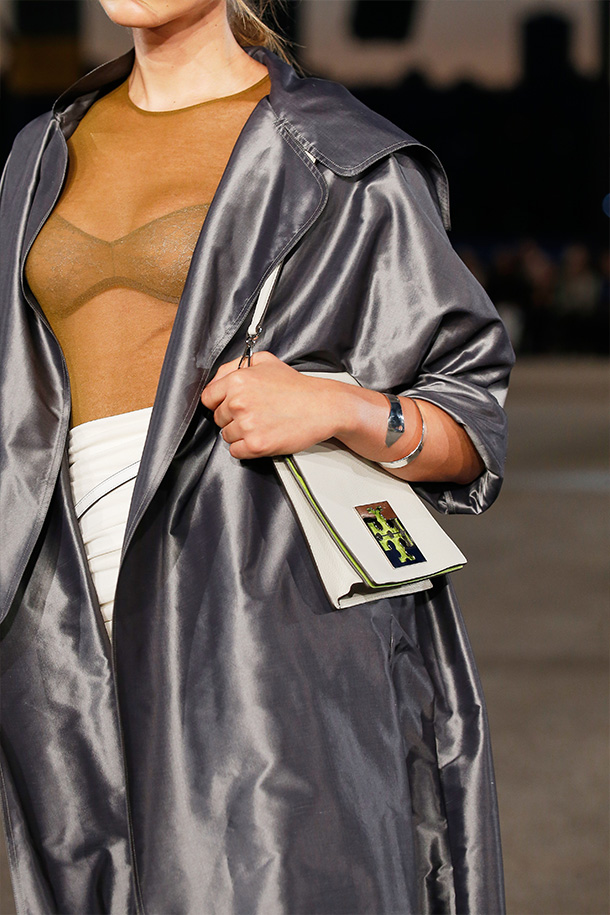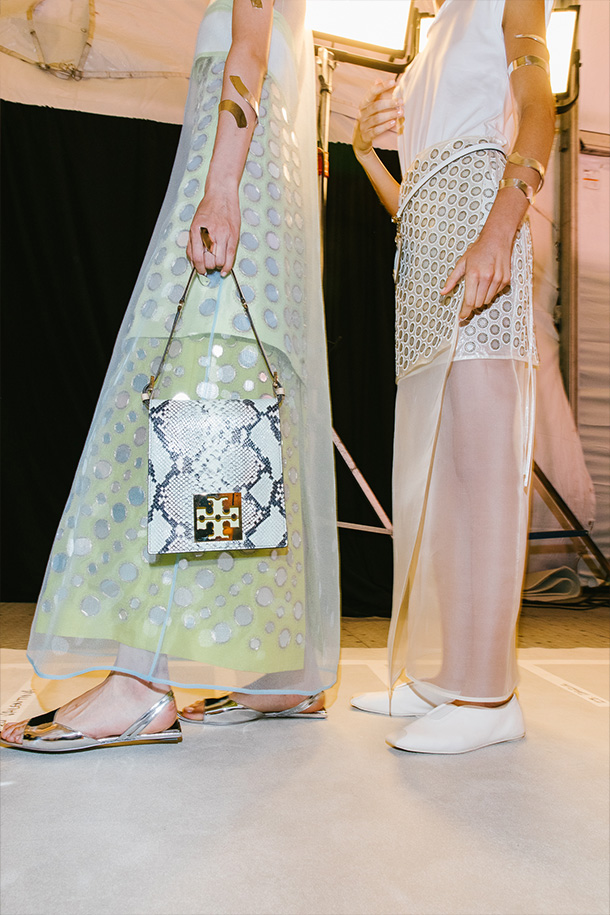 Then, there were the colours—muted, classics, sheer, metallic, printed, and pastel—paired in uncommon combinations that still looked so rightfully put together. Thus, further stamping the collection's message and theme of "opposing instincts", "experiment freely", and "pare everything back". 
Moving on to accessories, expect a '90s-inspired doctor bag in various shades and finishes. Personally, it's the small, square shoulder bag that has caught my eye. A perfect size at a desirable length with an envelope-inspired interior, matched with a cut-out silver Double T logo, it'll make for a timeless classic every day. Colours and surface treatments range across the collection's new handbags, from bold colours—even neon acids—to contrasting shade combos to embossed croc and crinkled patent.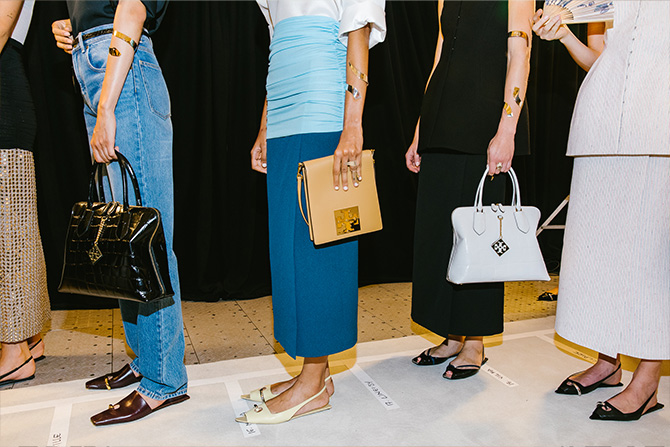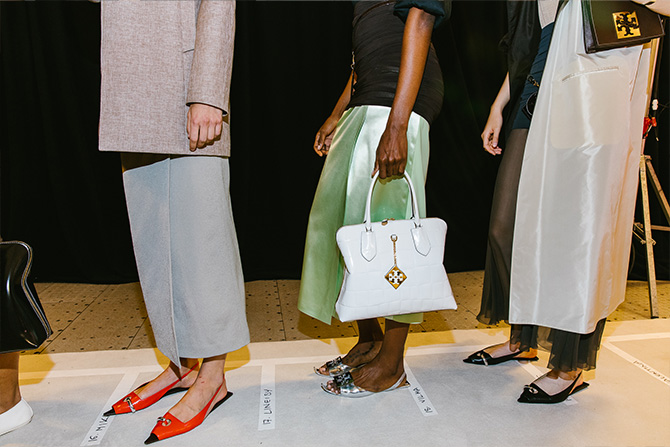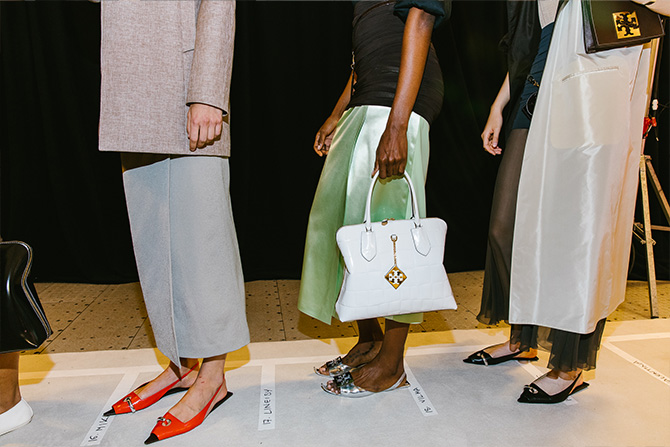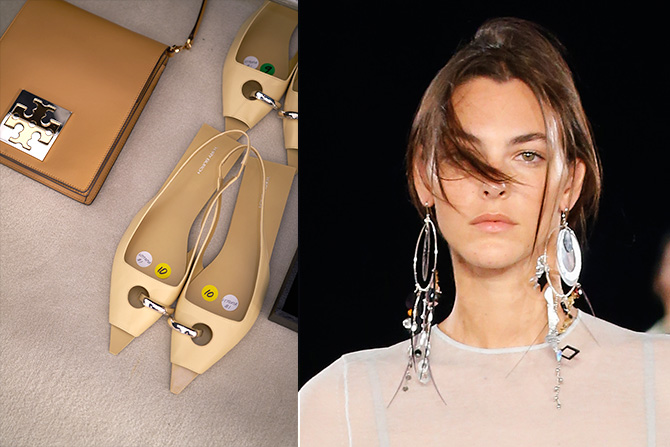 Further below, the upcoming season's footwear plays with geometry and sharp designs, taking preference over flats in the shape of doubled-up slingbacks, squared off soles, and an inverted "gravity heel" to offer a cushion-like platform above the sole. Another notable fun addition to the collection was the accessories: cosmic hoops with iridescent charms and beads (dreamcatcher vibes, anyone?), silver snakes wrapped around the wrists and upper arms—yet another nod to the 2000s—and cascading wire hoops to give off the illusion of multiple piercings.
There are no rules when it comes to fashion, and that lack of restriction extends to how clothes make the body feel too. It's all about layering while allowing the body to move freely, and that makes dressing up fun all over again.
MORE: 
| | |
| --- | --- |
| SHARE THE STORY | |
| Explore More | |