Fashion
Supply & Demand x Kittie Yiyi: All you need to know about the whimsical collaboration
Sportswear for the quirky fashionistas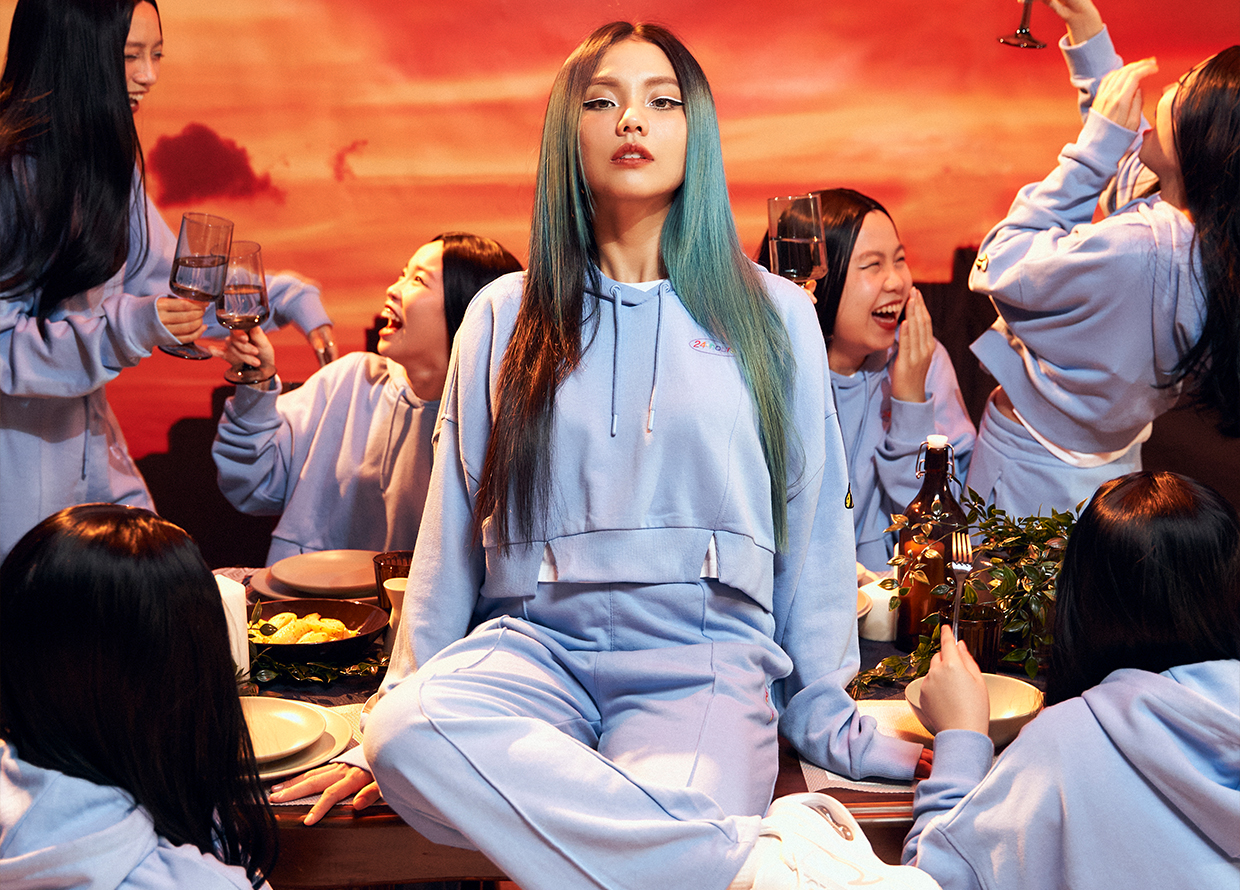 Best known for her unmistakable whimsical designs, upbeat personality, and rainbow-like wardrobe (as well as her hair and makeup!), Malaysian fashion designer and content creator Kittie Yiyi has kicked off the year with an exciting collaboration with JD Sports to create her very own collection for Supply & Demand, bringing her fun and quirky touches into the world of athleisure. Dubbed 24 Hours, the collection is designed for the modern generation of streetwear enthusiasts and those who are often on the go, with stylish and trendy elements inspired by urban culture imbued in each number whilst retaining the essential facets of comfortable sportswear. Distinct in the eccentric designer's vivid and playful codes across crop tops, jackets, hoodies, T-shirts, sweatpants and more, the collection has introduced sportswear to a whole new world—Kittie Yiyi's world!
Recently, we had the pleasure of speaking to the talented fashion queen about the process of bringing the collection to life. Scroll down ahead for all you need to know about 24 Hours!
How did this collaboration come about?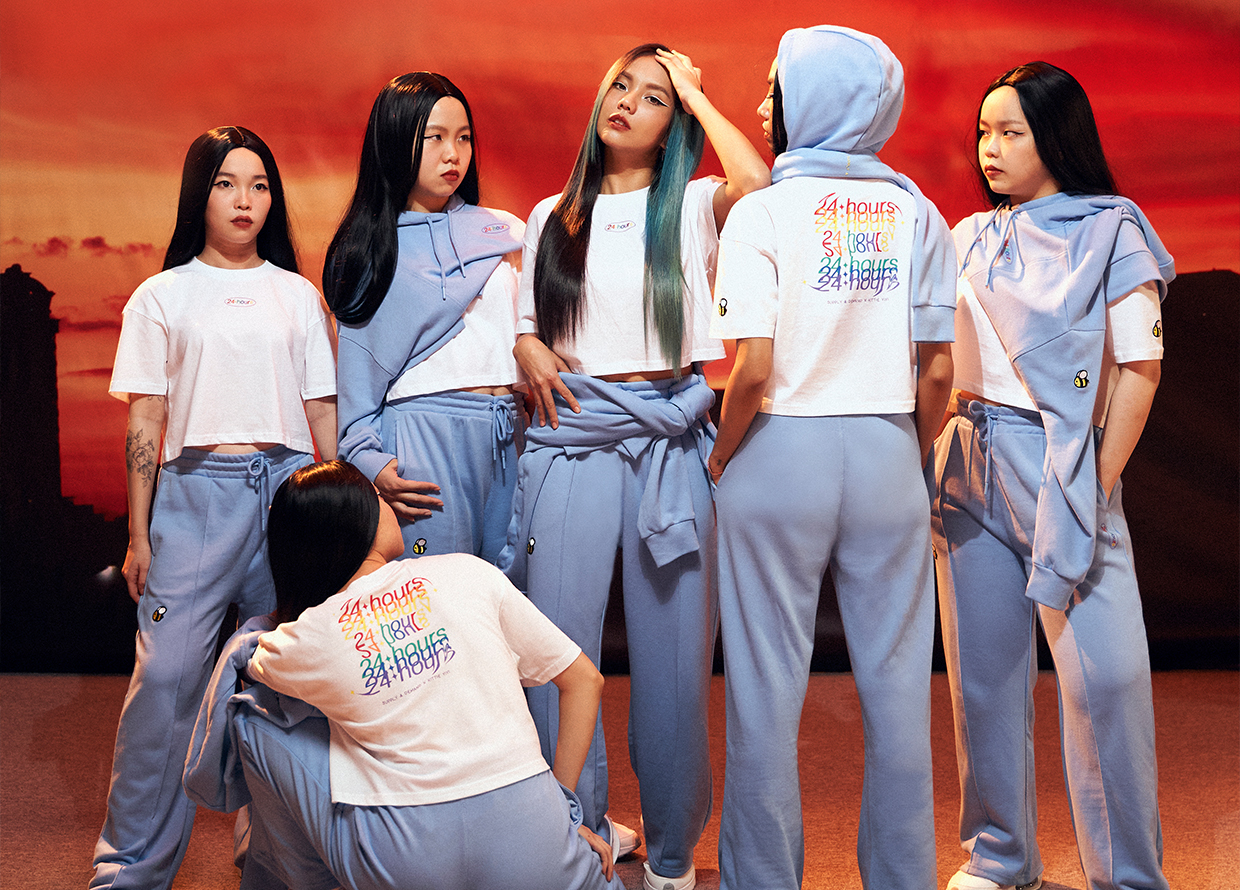 KY: "I was quite shocked when JD Sports approached me for a collaboration. The first thing that came to my mind was how I could infuse the Kittie Yiyi brand aesthetic with JD. Especially since my collection has more dresses, whereas JD mainly focuses on sportswear. After some thinking, I decided to apply Kittie Yiyi's lifestyle elements to the designs. I mean, who doesn't own a piece of basic wear, right?"
You're such a busy bee! How do you make the most out of 24 hours?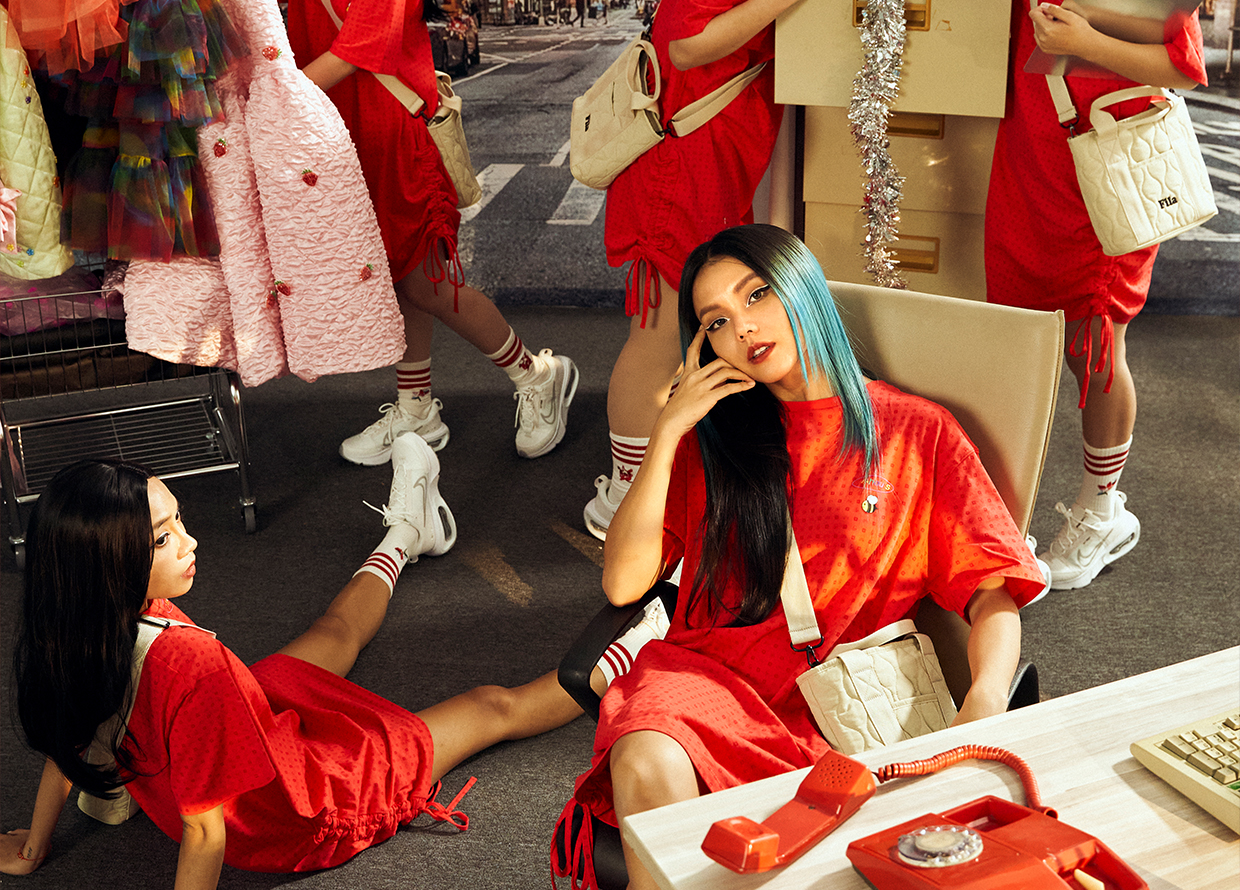 KY: "I am quite particular about the time I spend as a KOL, designer, daughter, and mum to a cat and seven hamsters. I know I have to spend my time wisely. Usually, I prep my schedule a week ahead. I also set a time limit for everything I do (for instance, while answering this interview sheet, I told myself to finish in 30 minutes, haha!). During the weekdays, I focus on my work.  During the weekends, I spend time with myself and my family. And, of course, not forgetting the time for workouts, sleep and self-improvement."
Athleisure can be cute too, and your collaboration with Supply & Demand is a great example. How do you make athleisure fashionable for fun days out whilst also making it comfortable for intense workouts?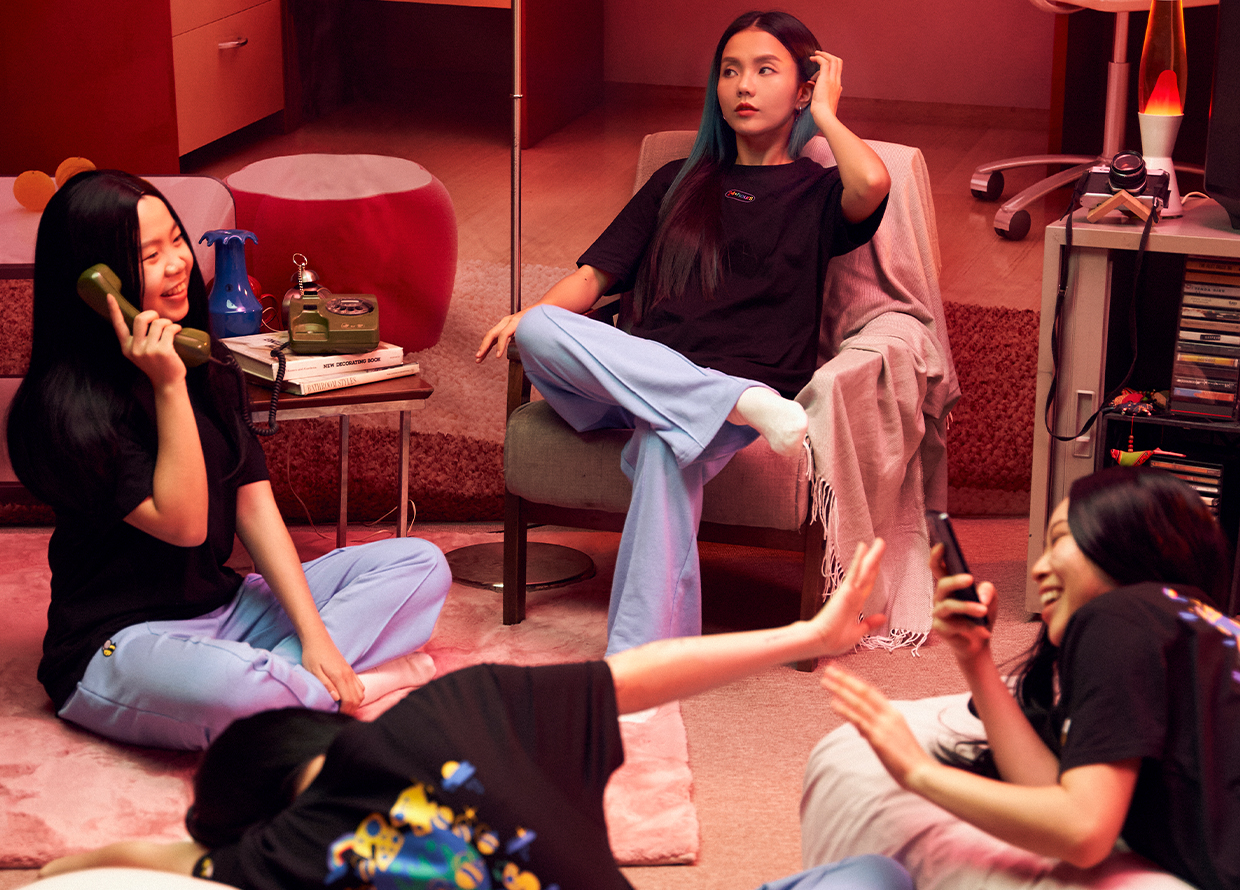 KY: "With the idea of 24 Golden Hours, I hope the collection can be worn 24 hours too! Comfortable and easy to wear, yet it doesn't lose the Kittie Yiyi identity. That is why injecting a fun palette into the collection is important. It is to remind people to have fun, even though it is just going to work or an ordinary day."
As you're more of a bold, whimsical and innovative designer, how hard, or rather, easy was it for you to pare down your designs for this collection?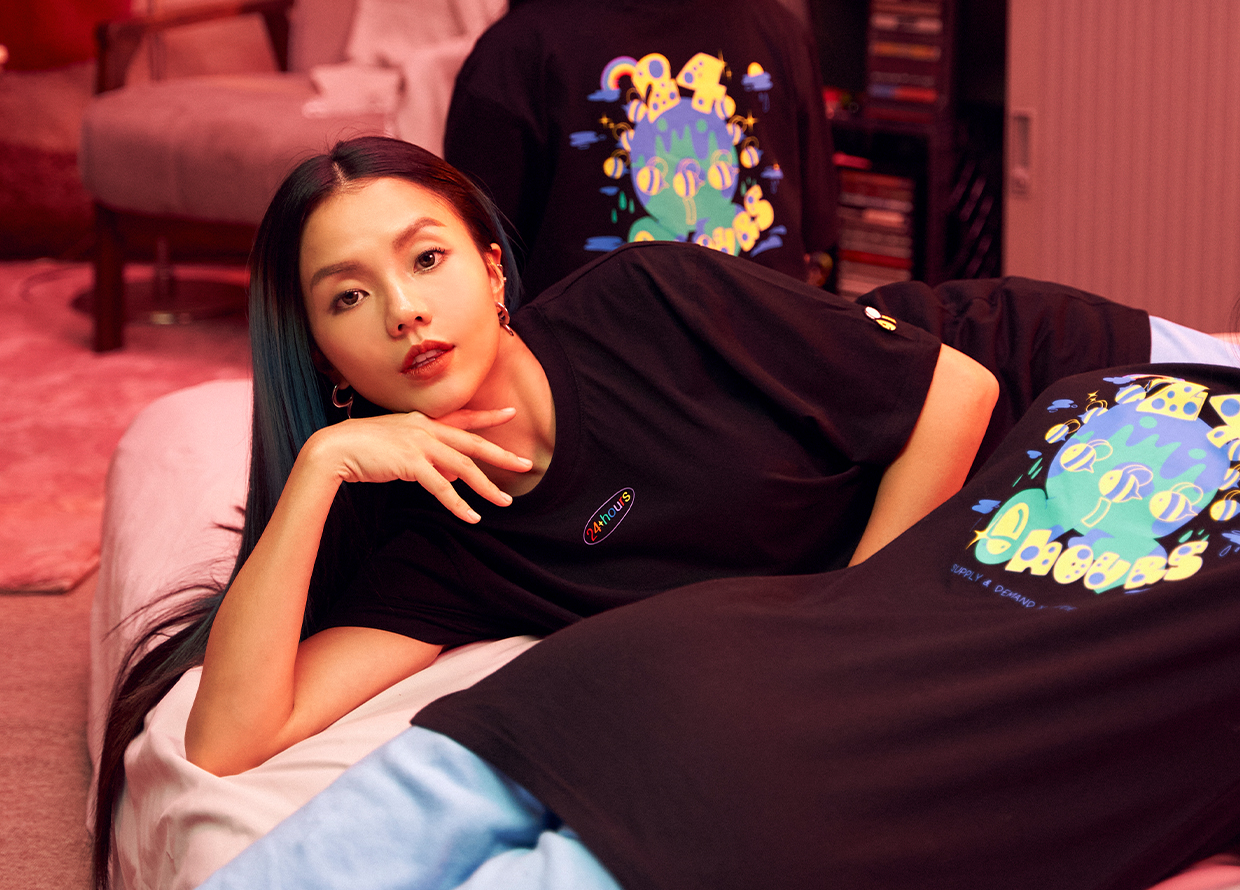 KY: "In the beginning, the collection was a lot bolder when I first designed it. Thinking of the target audience of JD Sports made me realise that I should pare down rather than just focus on our own brand only. In the end, we managed to make everything into a wardrobe staple with a touch of boldness in the form of colour."
What are some of your must-haves when designing this collection?
KY: "Candy colours! Biker shorts! Hoodies!"
Your designs are always swarmed with colours and playful details! What or who are you most inspired by as a fashion designer?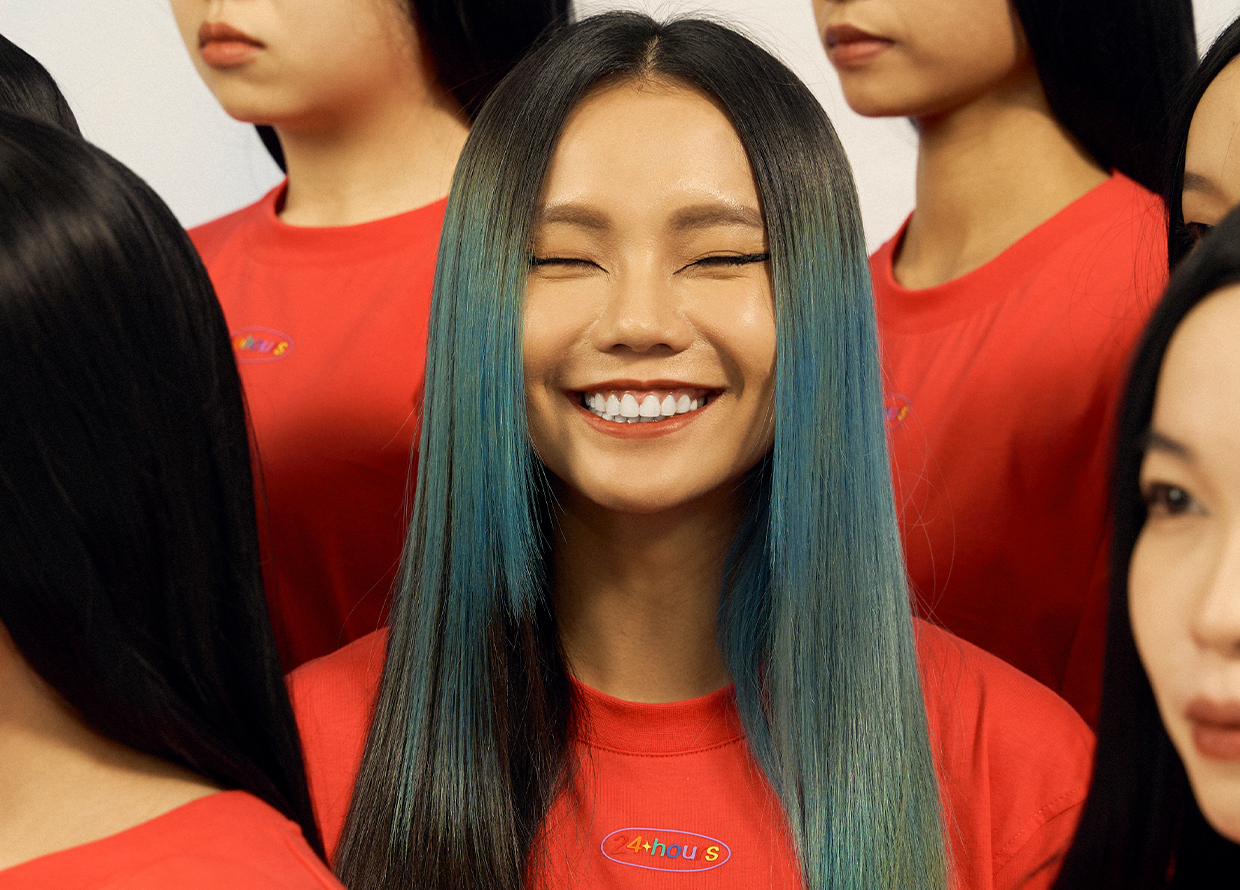 KY: "I think I've just got an eye for colourful and quirky things. I'm constantly inspired by everything around me. A bird from my morning jog, a painting from a gallery, an emotion from my dark side or a bright one. Inspiration is everywhere!"
What are your wardrobe staples?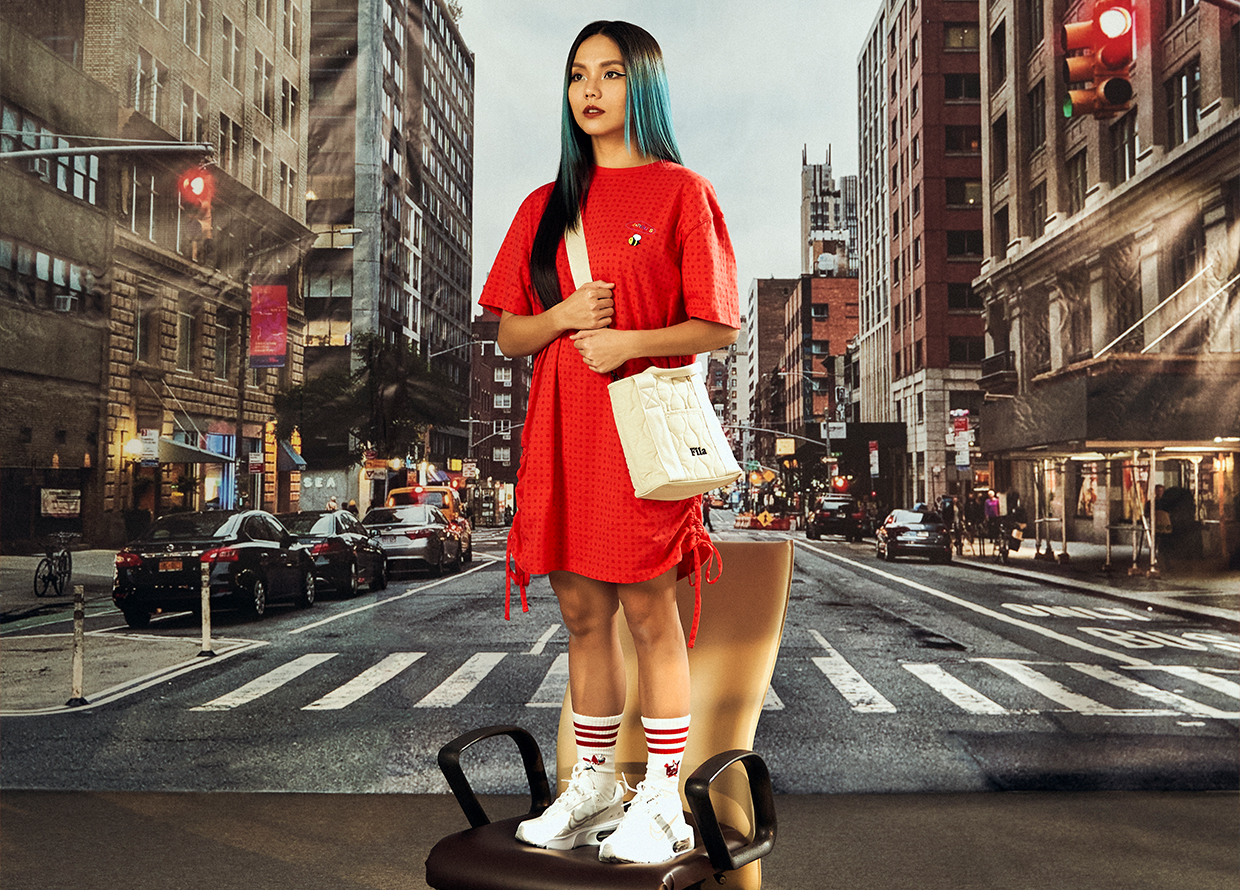 KY: "White can be paired with anything. Hoodies easily cover my tummy, so I don't have to worry after a heavy meal. Biker shorts so that I can get my workout anytime."
If you could choose only one outfit from the collection to wear on a busy day, which would you pick?
KY: "The blue set of hoodie and pants, of course! It's so comfy to the point that I can sleep in it and even hang out with my friends!"
Don't miss!
In conjunction with the launch, a pop-up event has been set up at Pavilion Bukit Bintang with fun activities for everyone to enjoy, such as a photo booth and more. Ongoing until the 19th of January 2023, drop by and browse the collection up close!
Shop the collection
For more fashion reads, click here.
| | |
| --- | --- |
| SHARE THE STORY | |
| Explore More | |