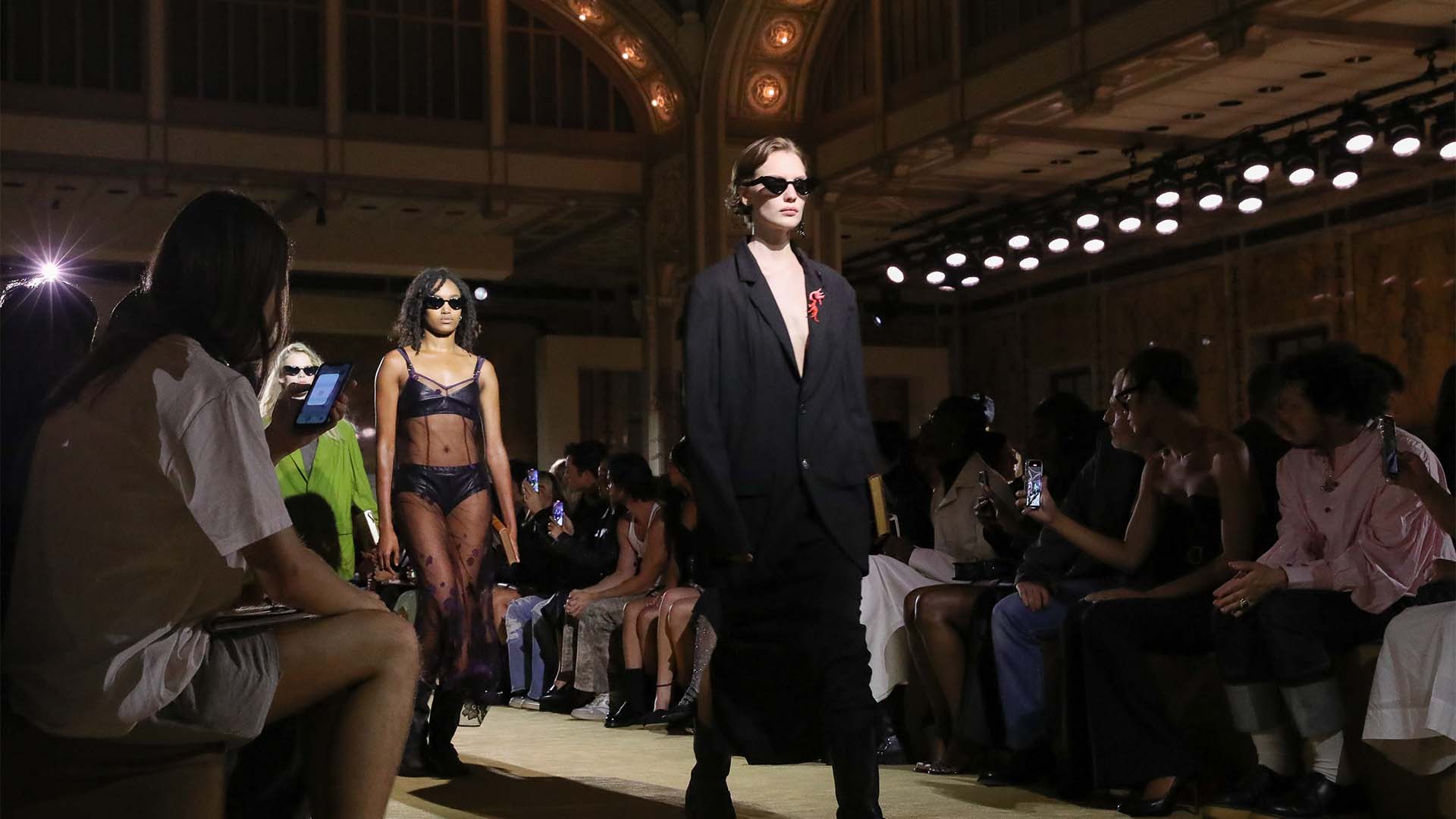 It's been 10 years since Stuart Vevers made his debut as Coach's Creative Director, and the irony of a British creative's ability to transform and strengthen an authentic New York-based label with unwavering success isn't lost on anyone. Nevertheless, the last decade has perfectly demonstrated that evolution is essential for enduring victory, especially for a brand with a legacy dating back to 1941.
This season, Coach takes New York Fashion Week by the reins, being one of the first brands to kick-start the week-long affair. Leading guests to the New York Public Library, a historical icon that's synonymous with the city, the runway show symbolised Vevers' definition of quintessential New York archetypes. The presentation unfolded in a vast, ornate room adorned in Coach's archival hues of brown, beige and orange.
"I first came to New York at a very specific time in the '90s, but rather than looking at vintage from that time, I wanted to remember it in my own way. So my memories were more of a blueprint for the design of these archetypes rather than any literal references. Something of the mood that you see in some specific New York art—Nan Goldin, Maripol, Amy Arbus, Meisel and Karen Kilimnik, but I wanted to keep the design references abstract and personal when evolving that mood," he shares
Continuing the narrative of AW23's concept of individuality, Spring 2024 injected the rebellious spirit of youth culture in tailored silhouettes made from heritage materials and one-of-a-kind vintage pieces.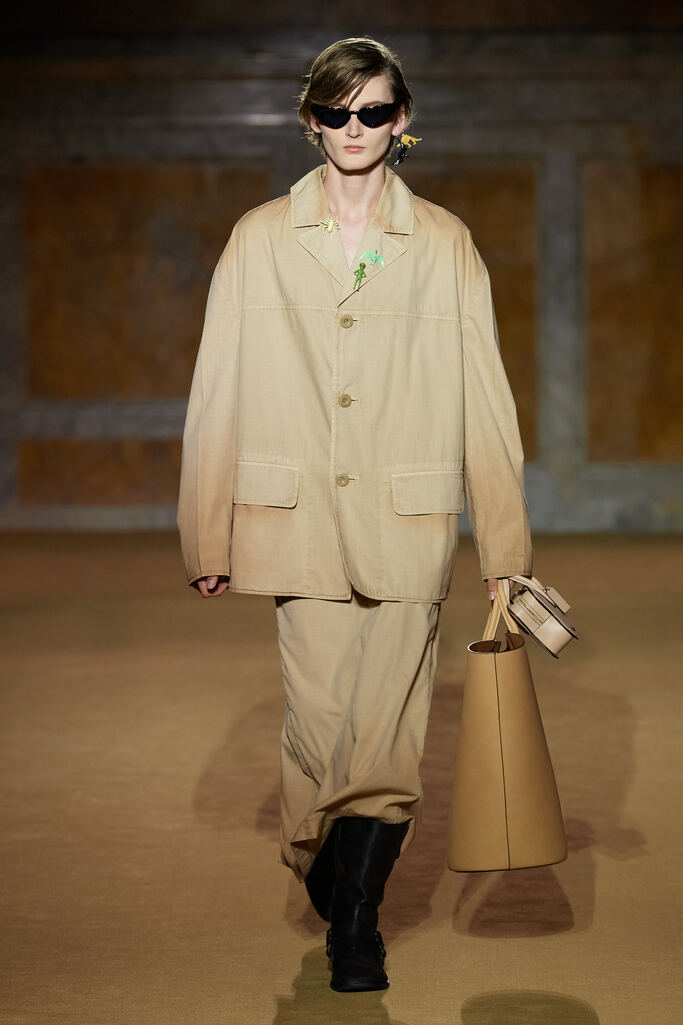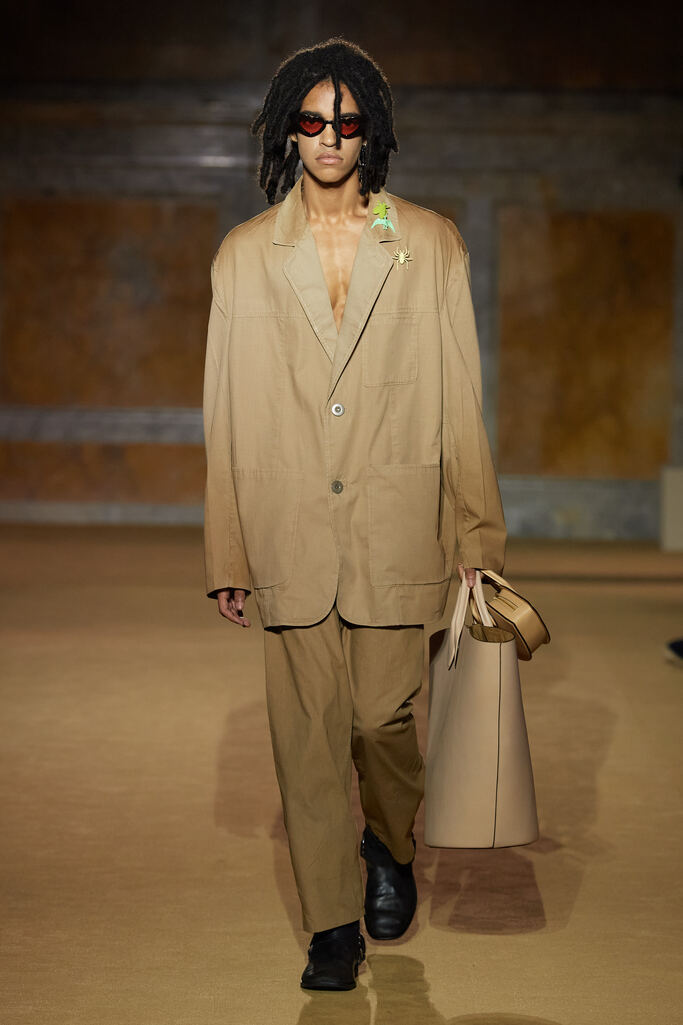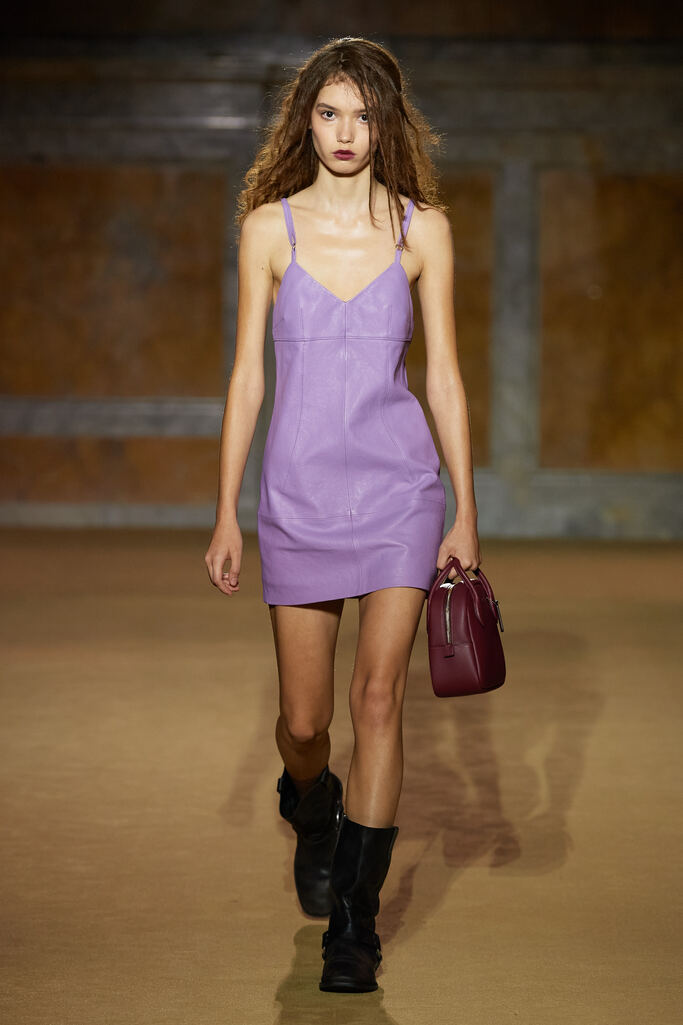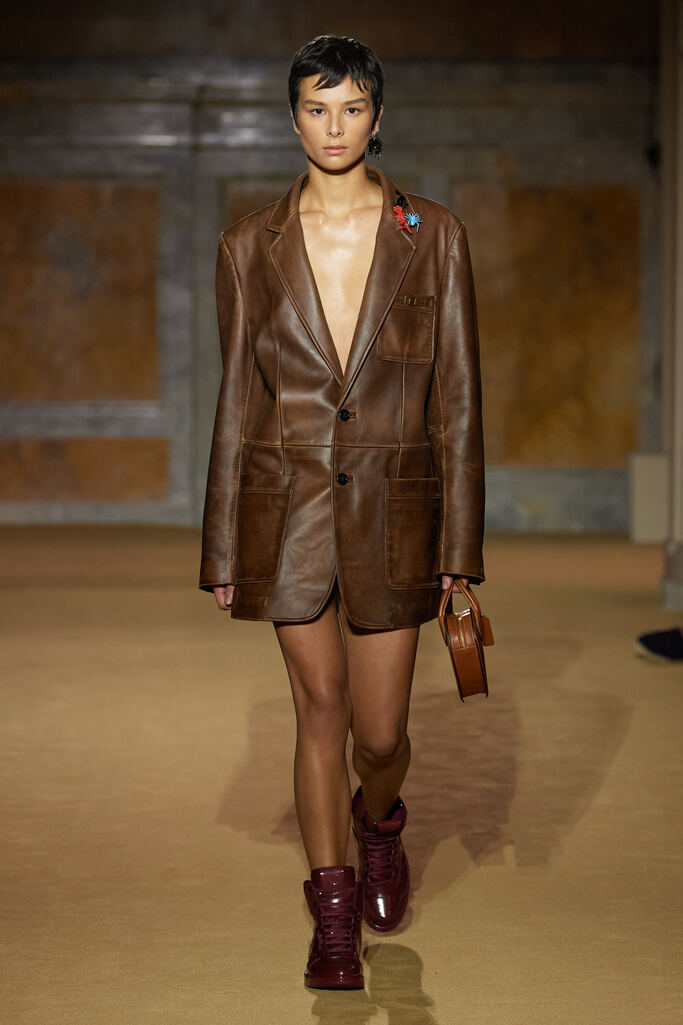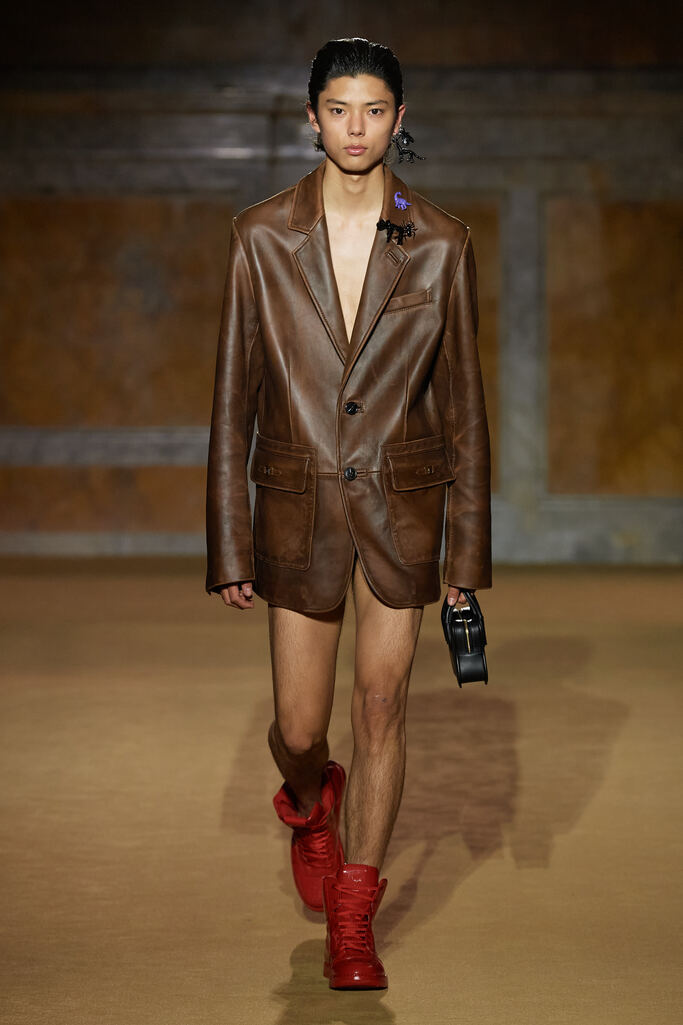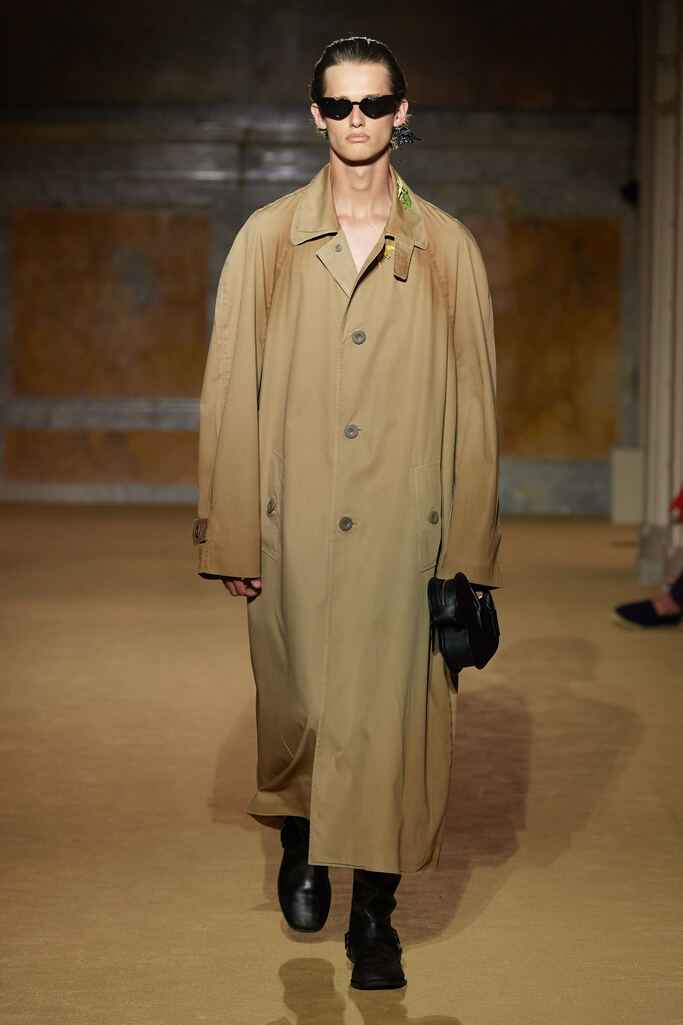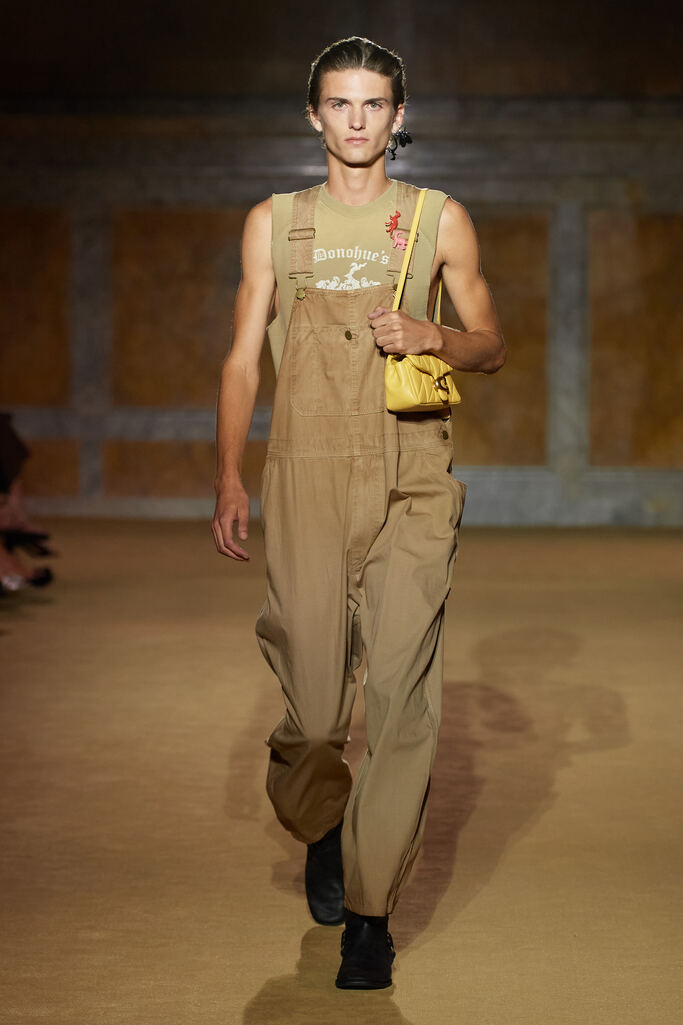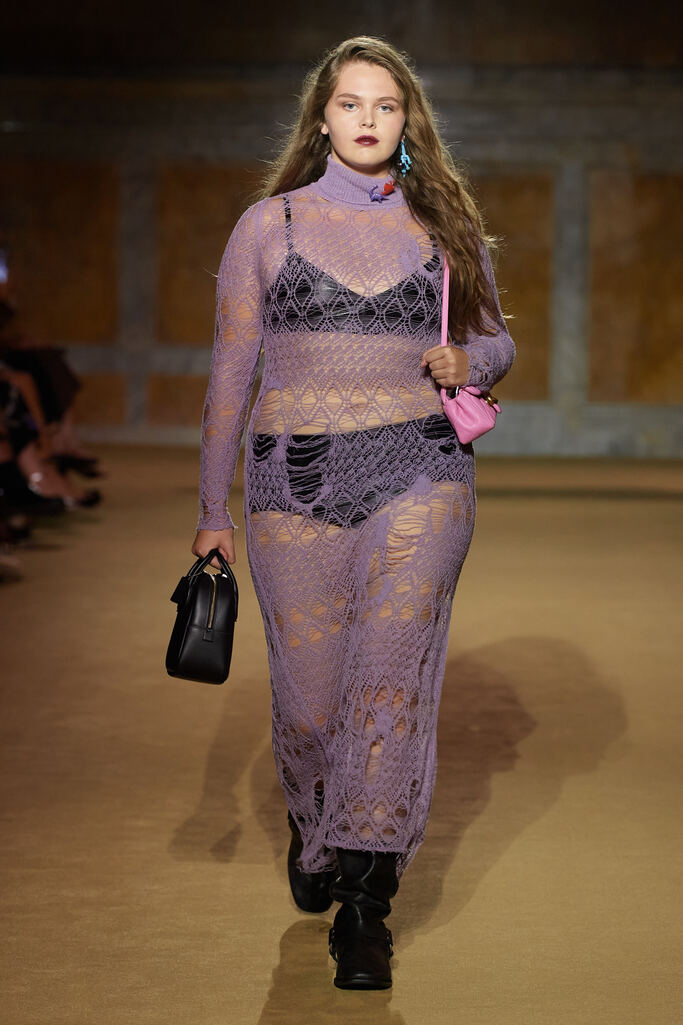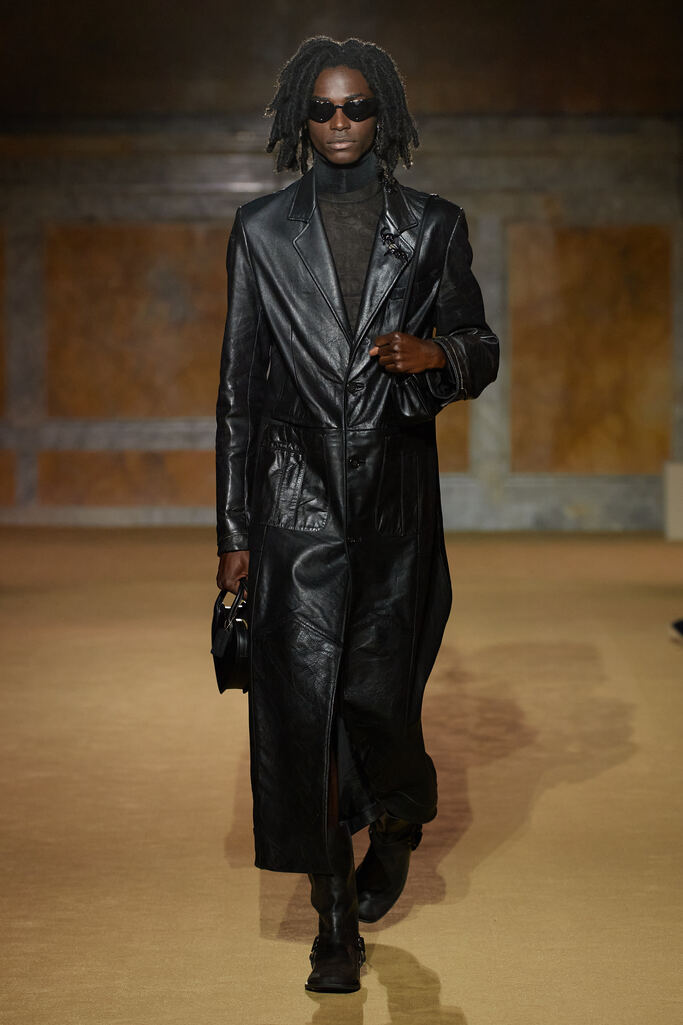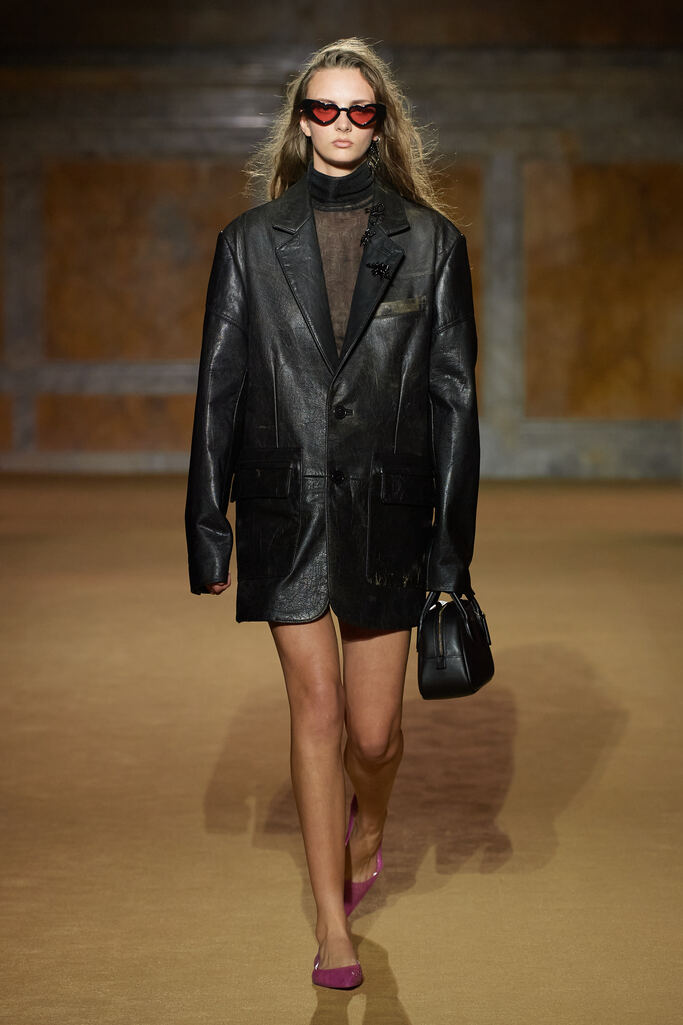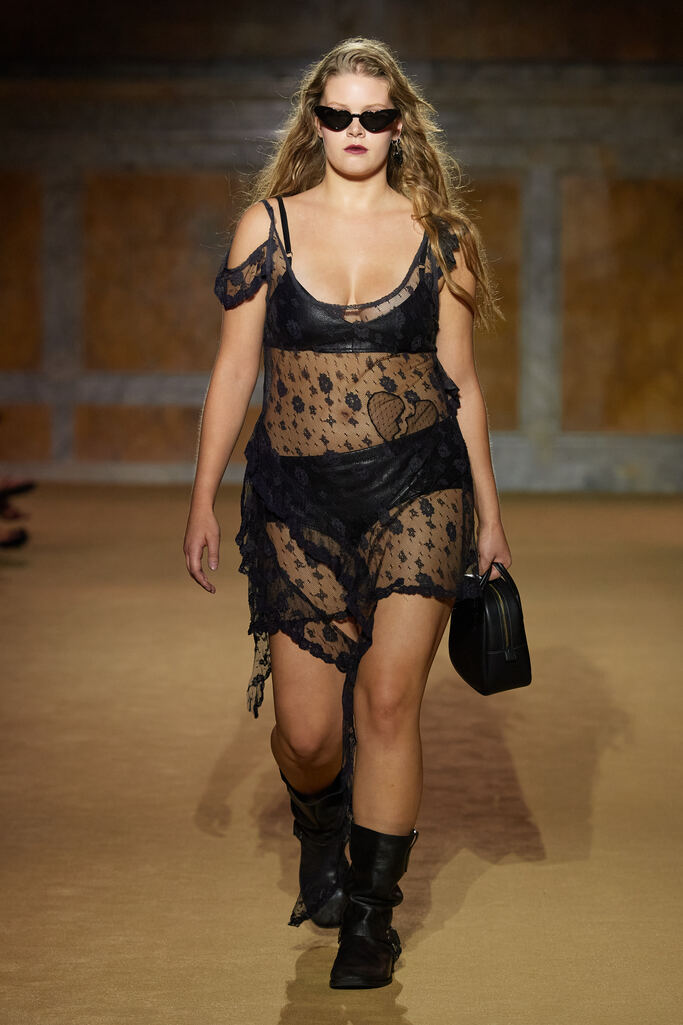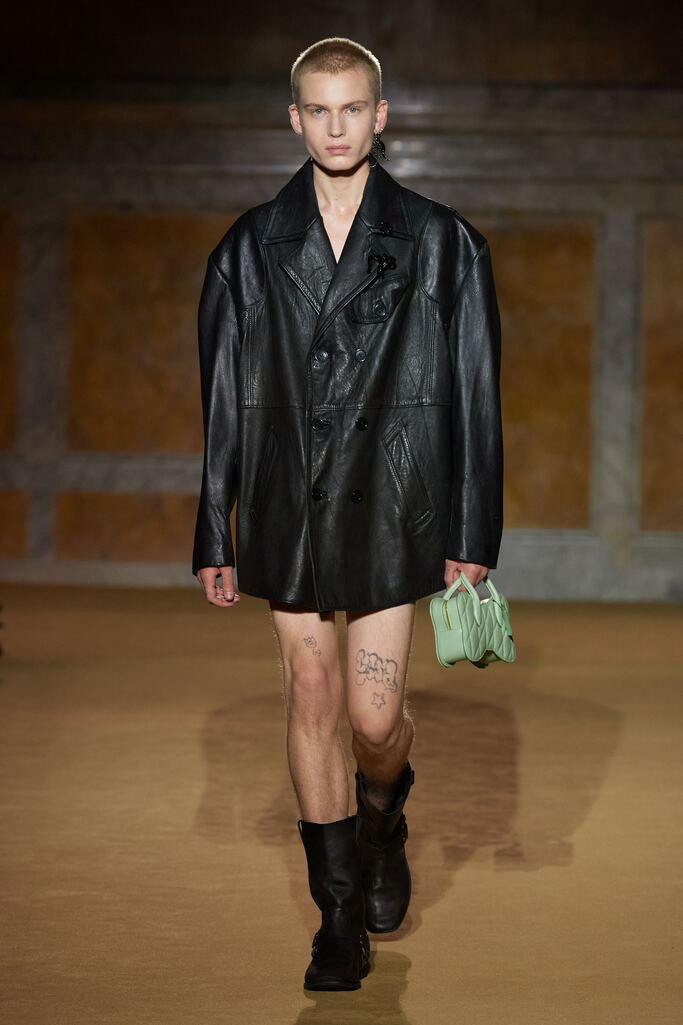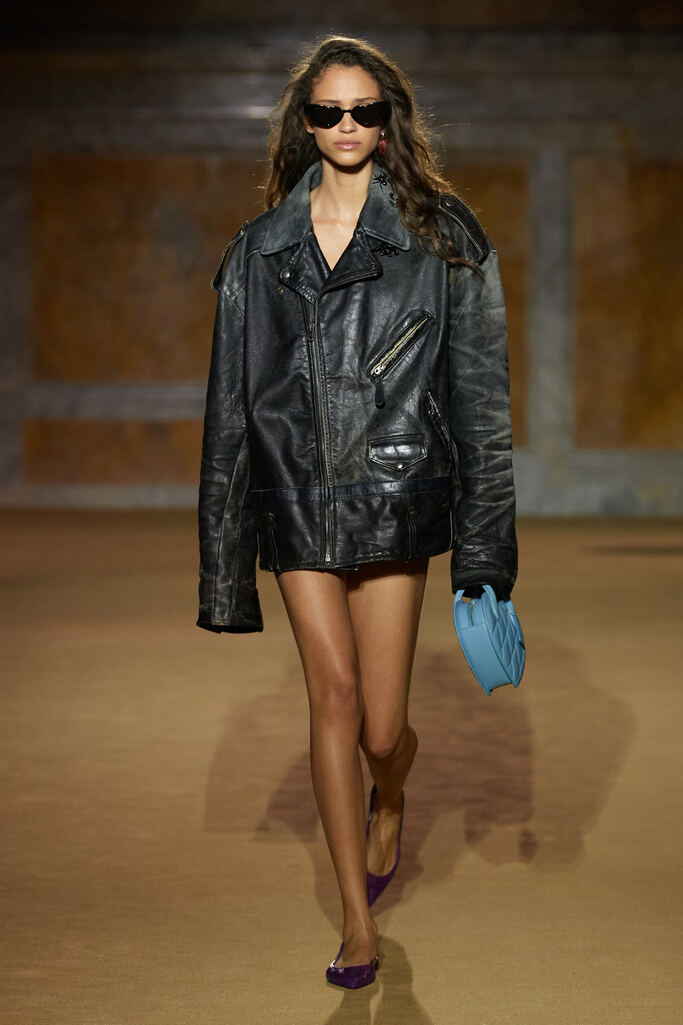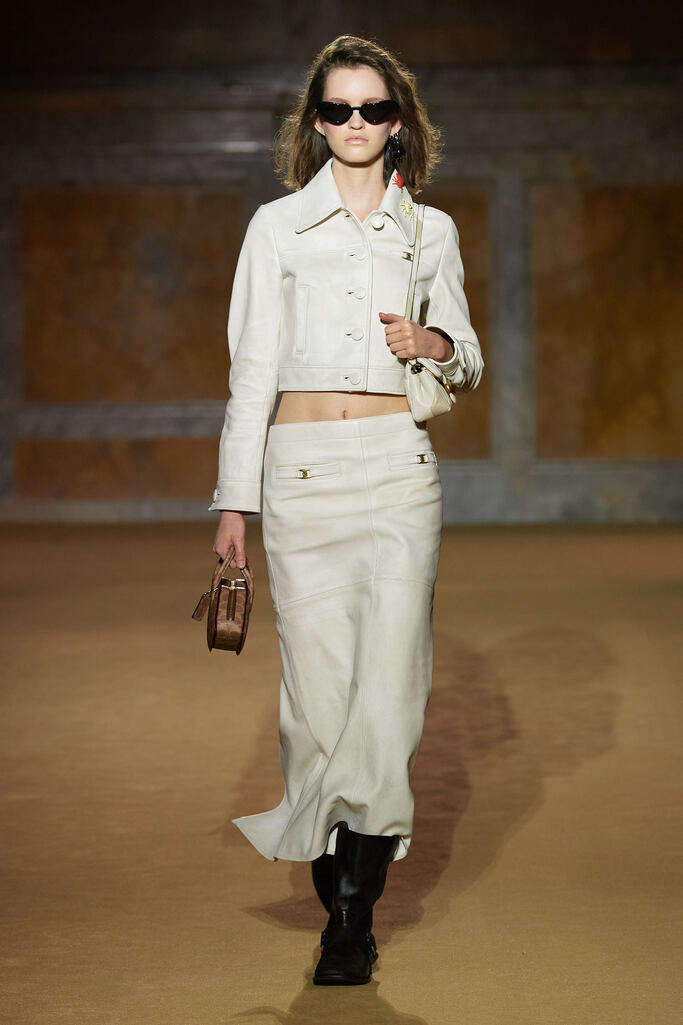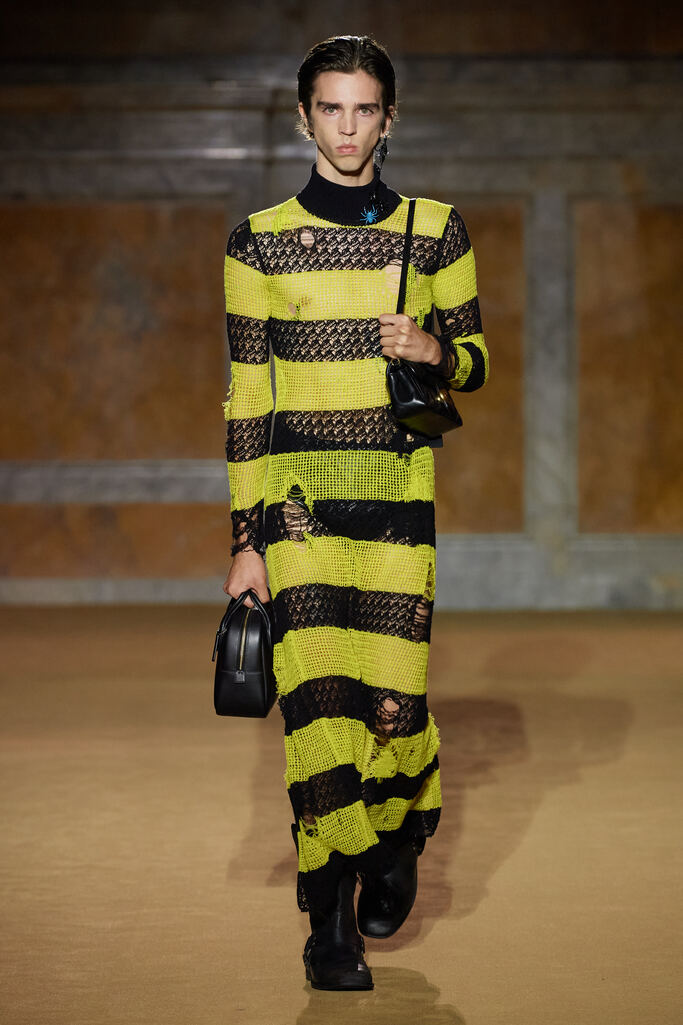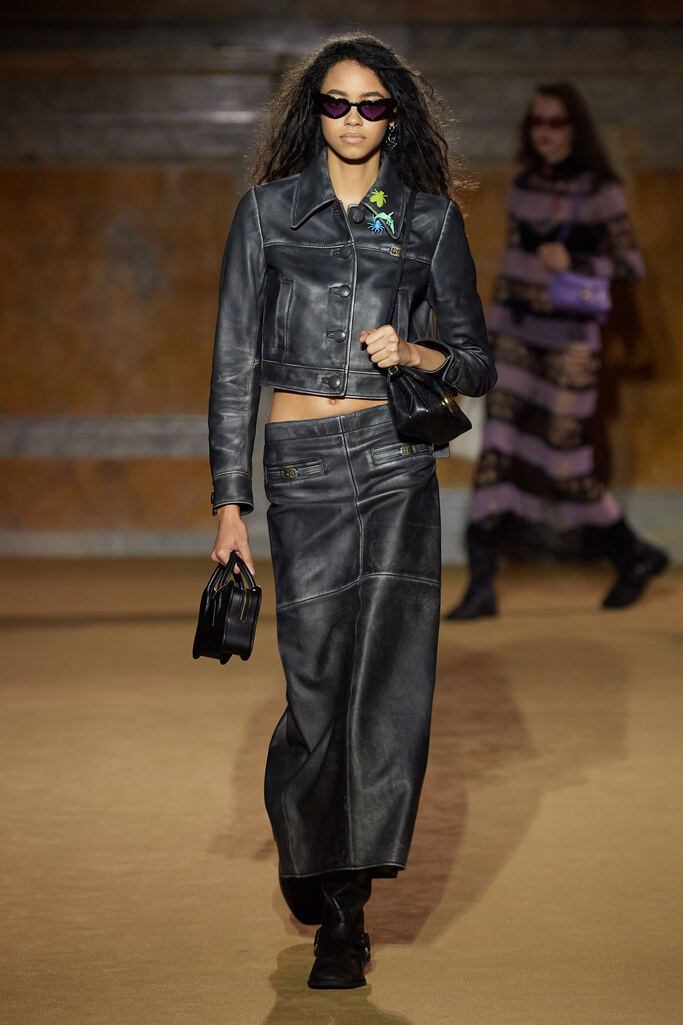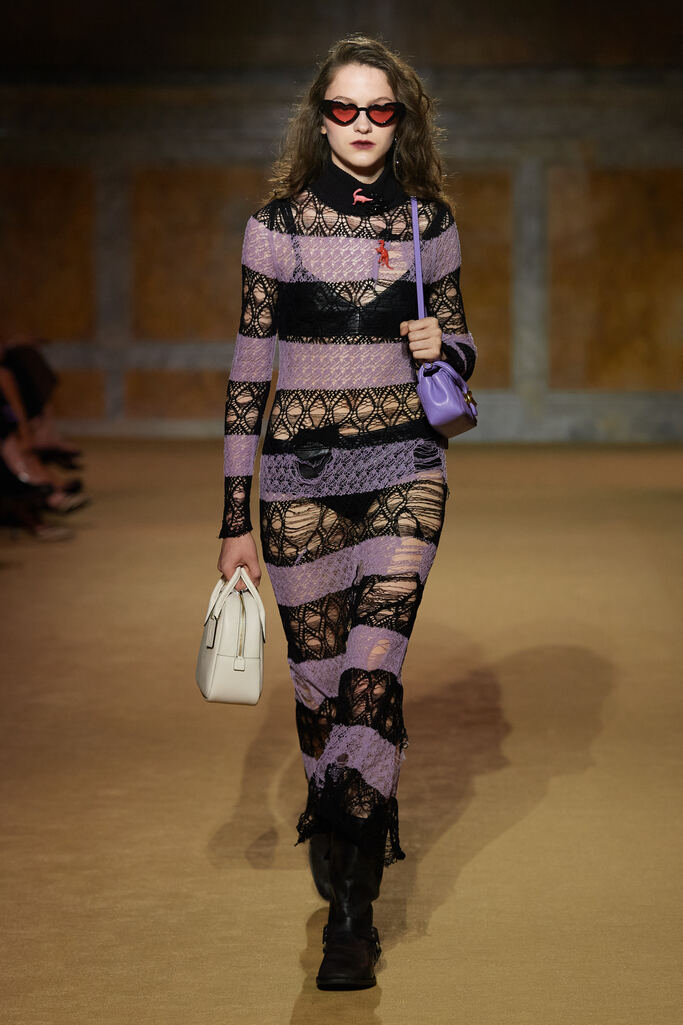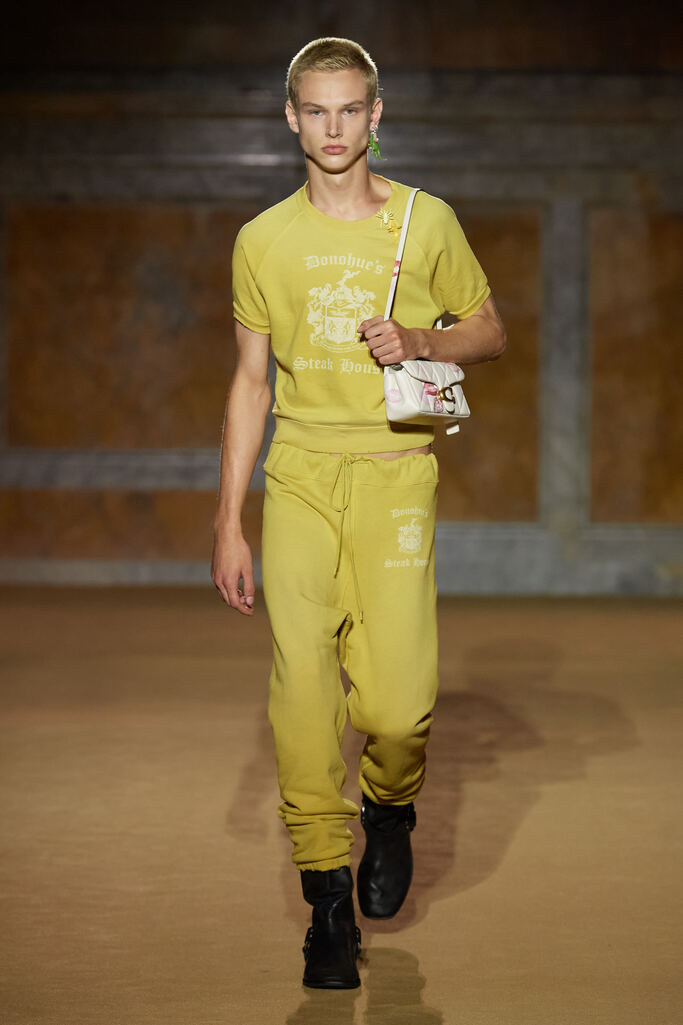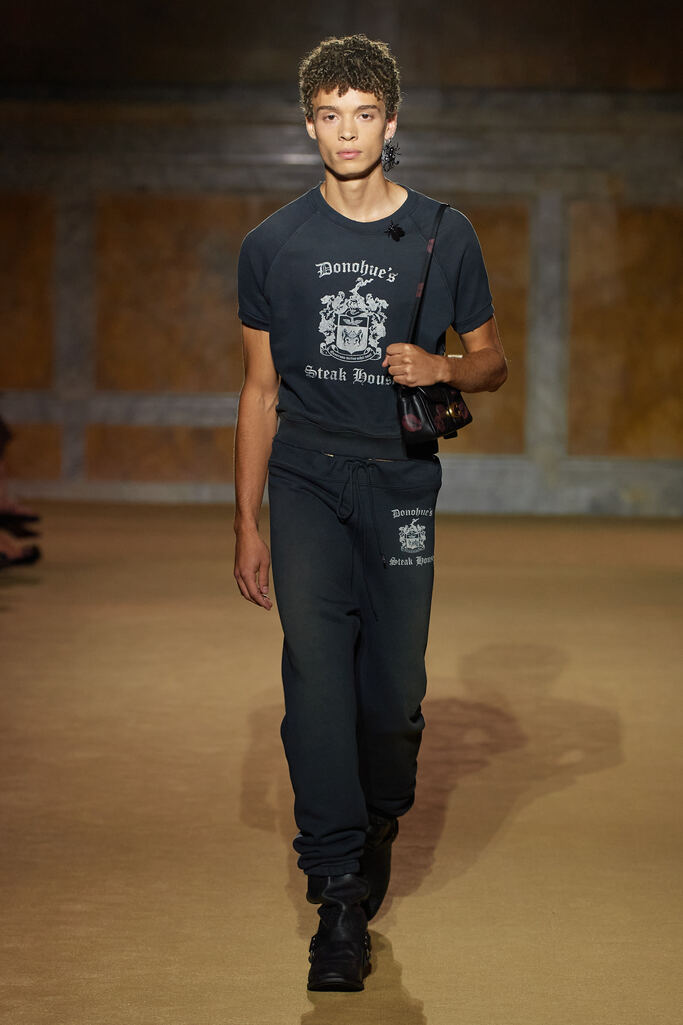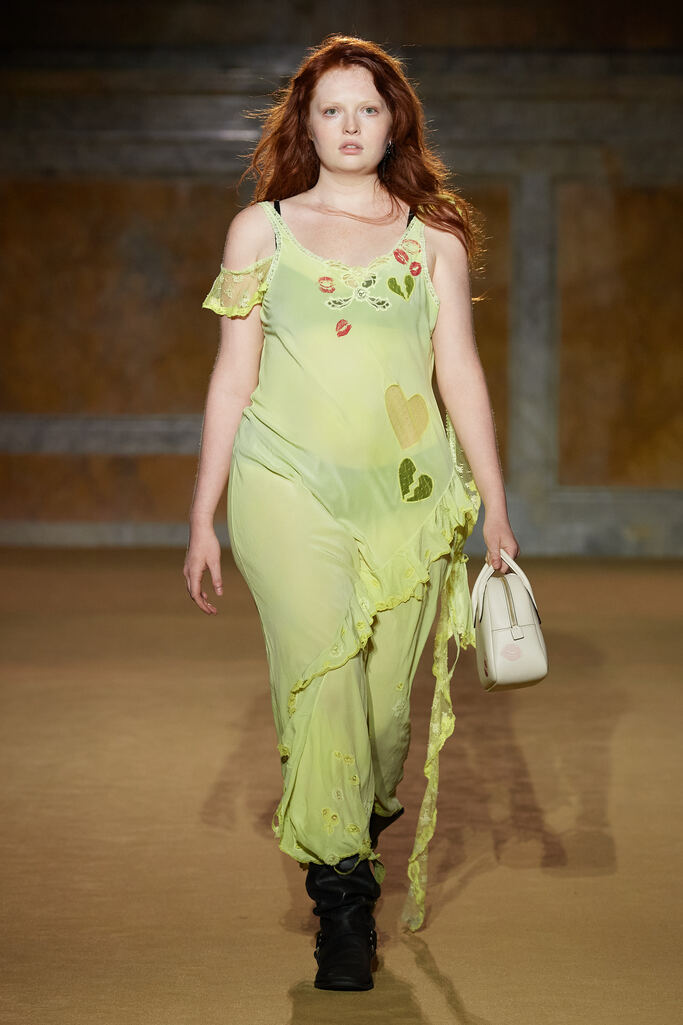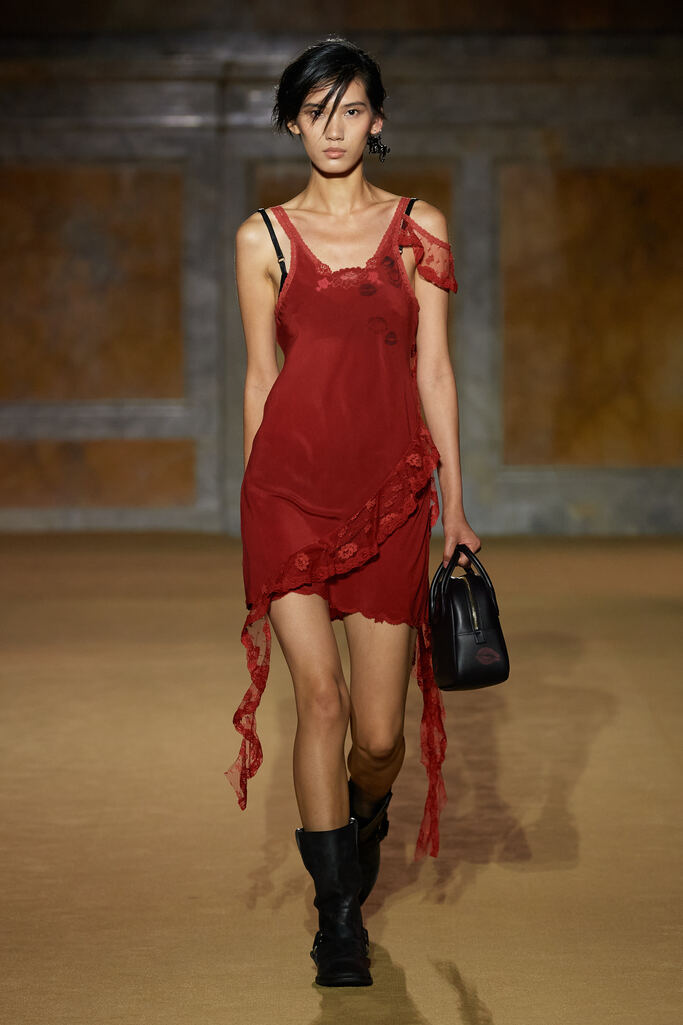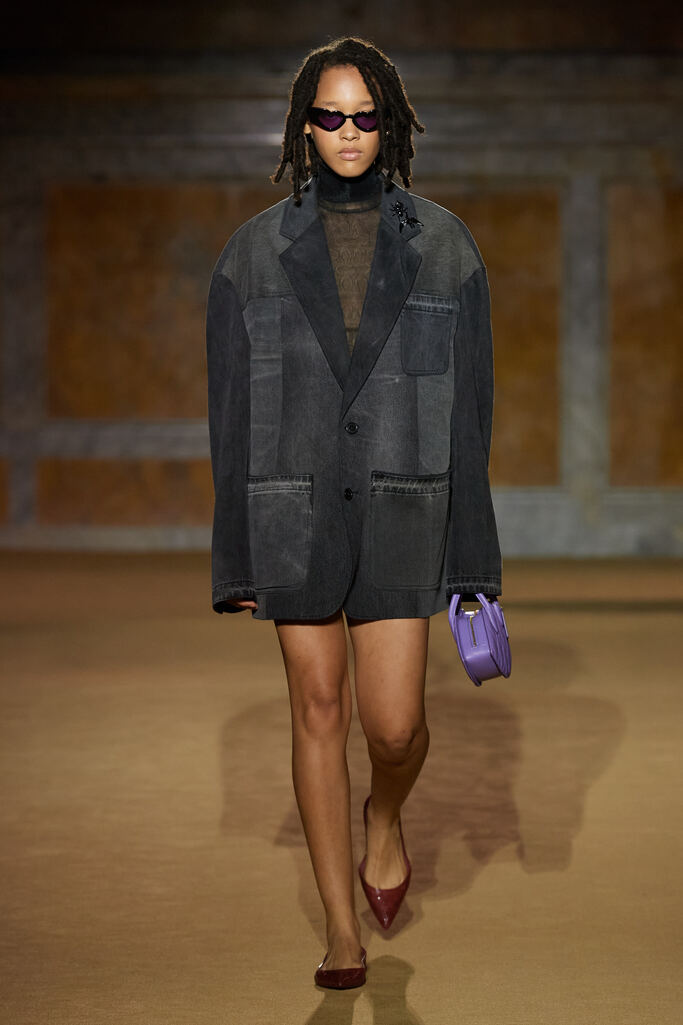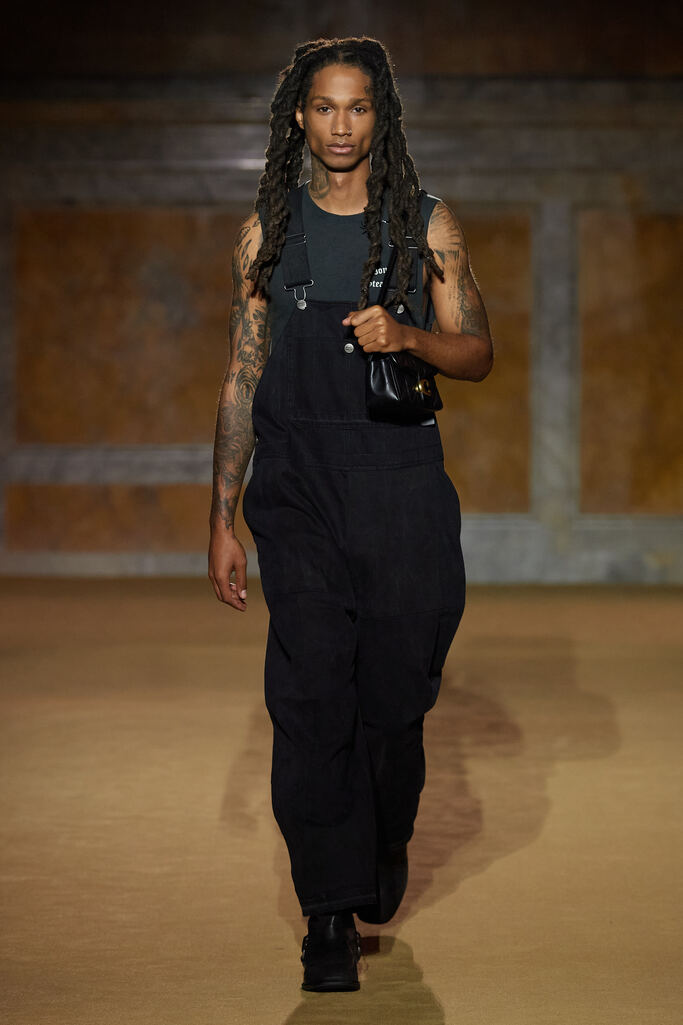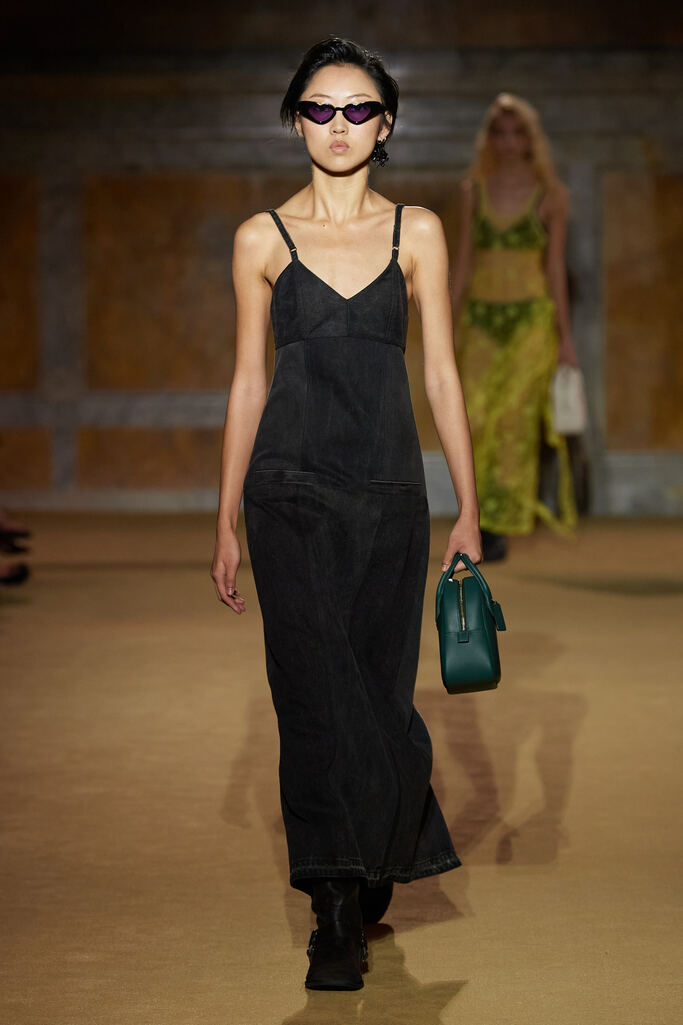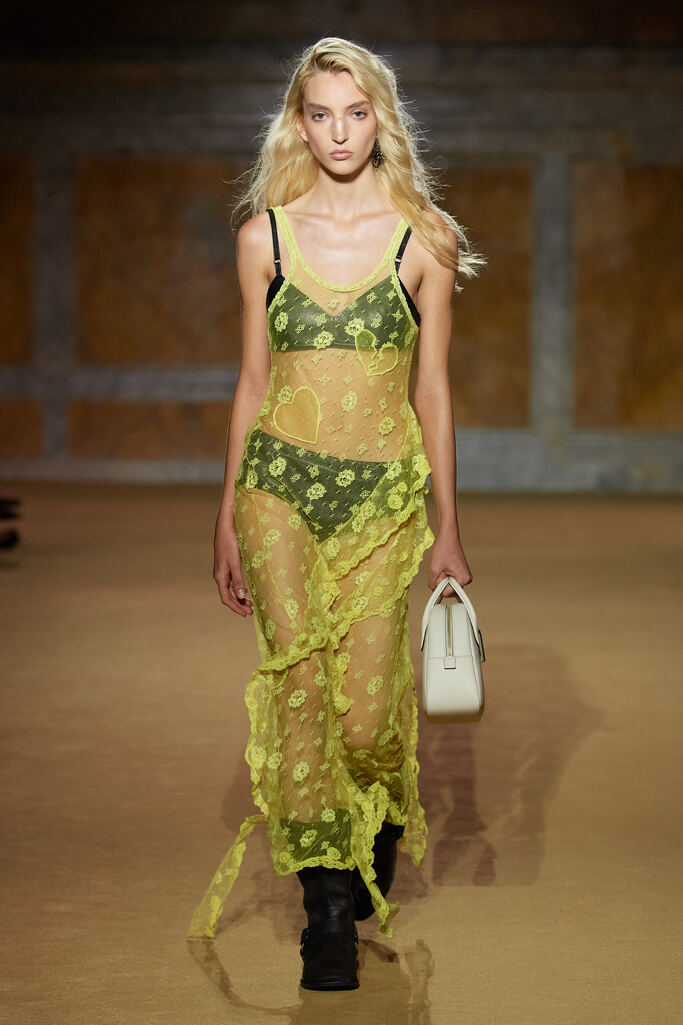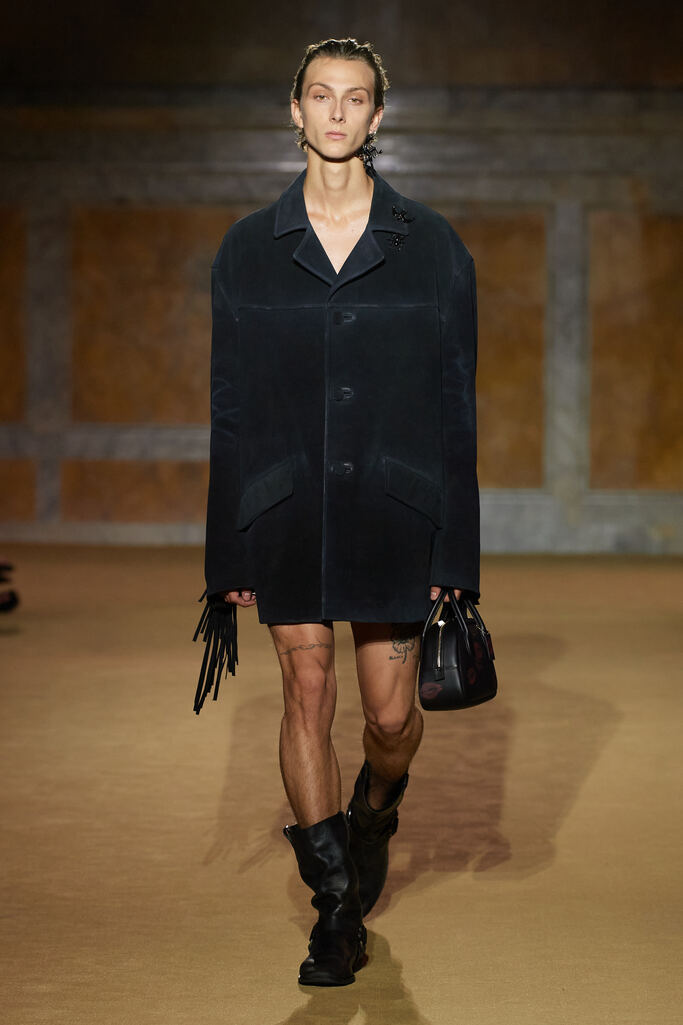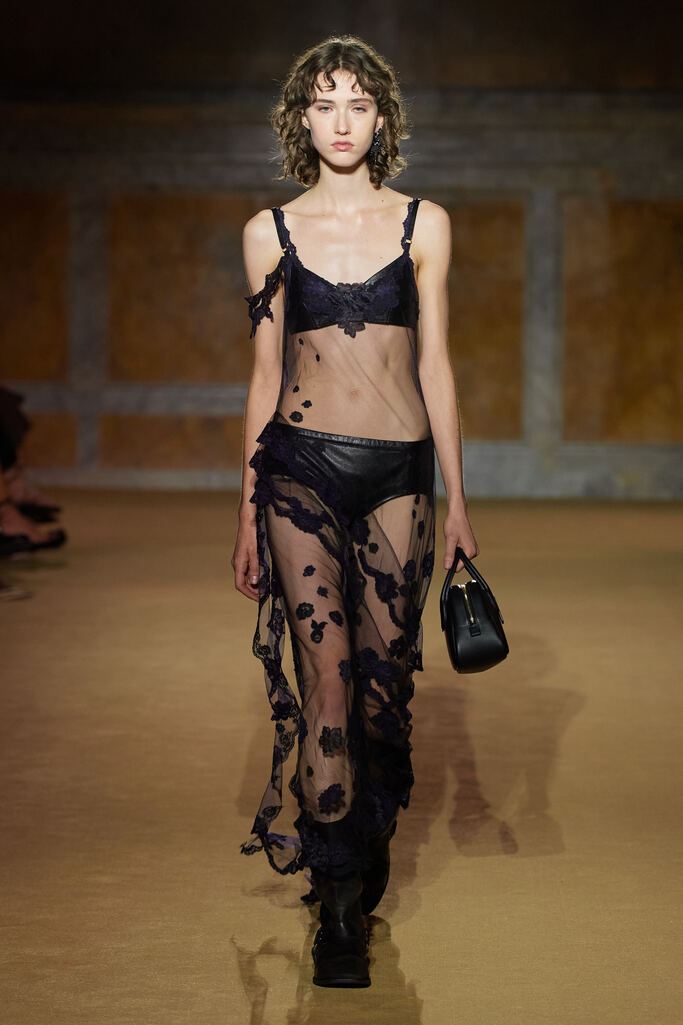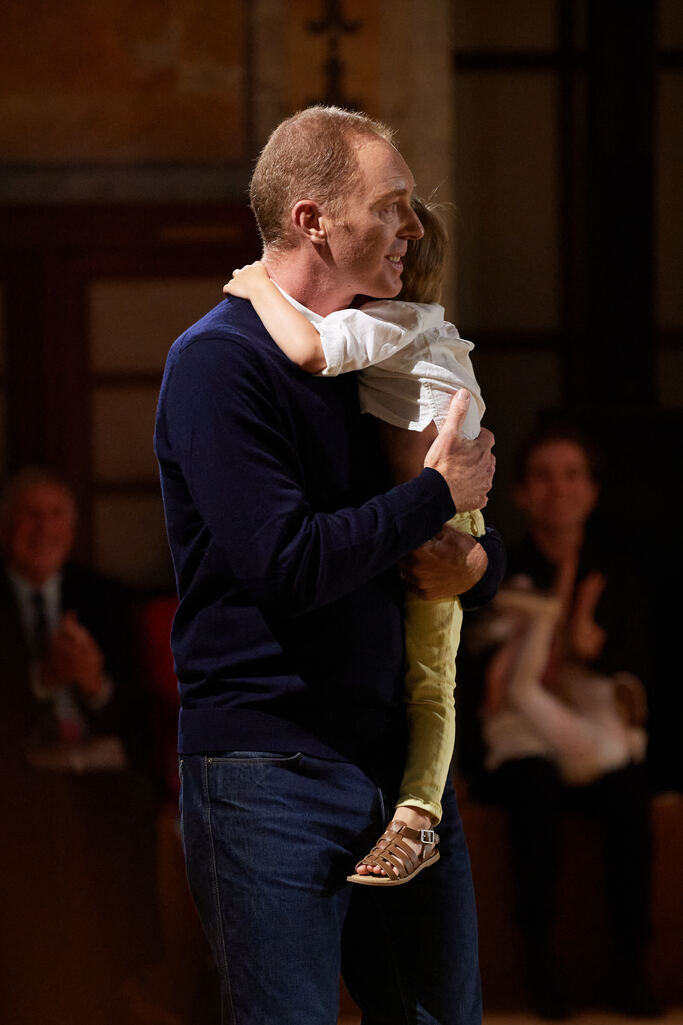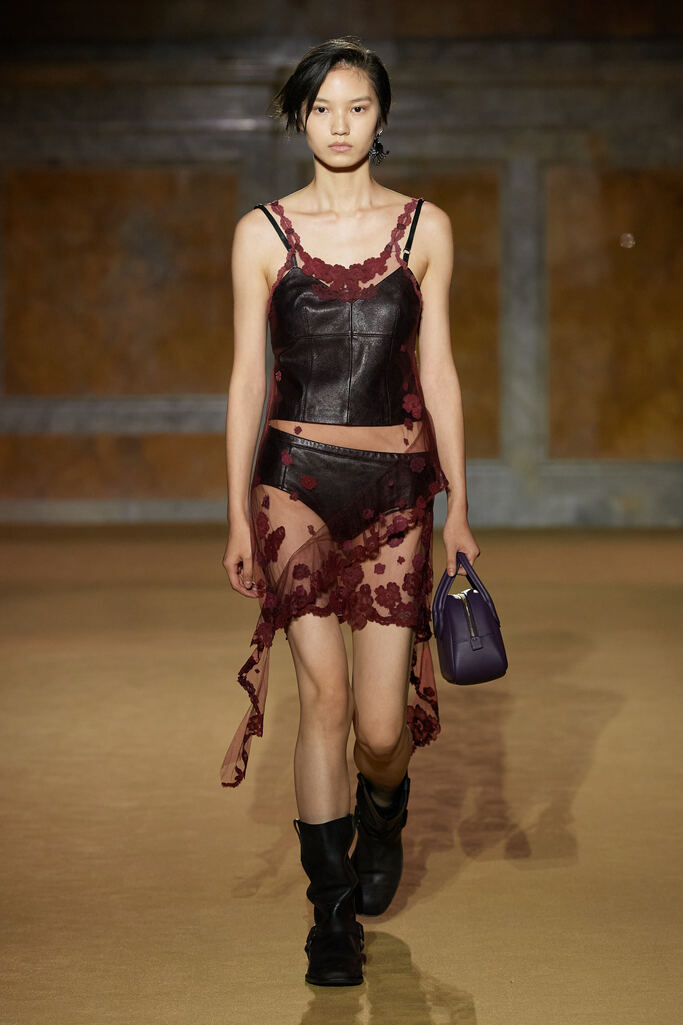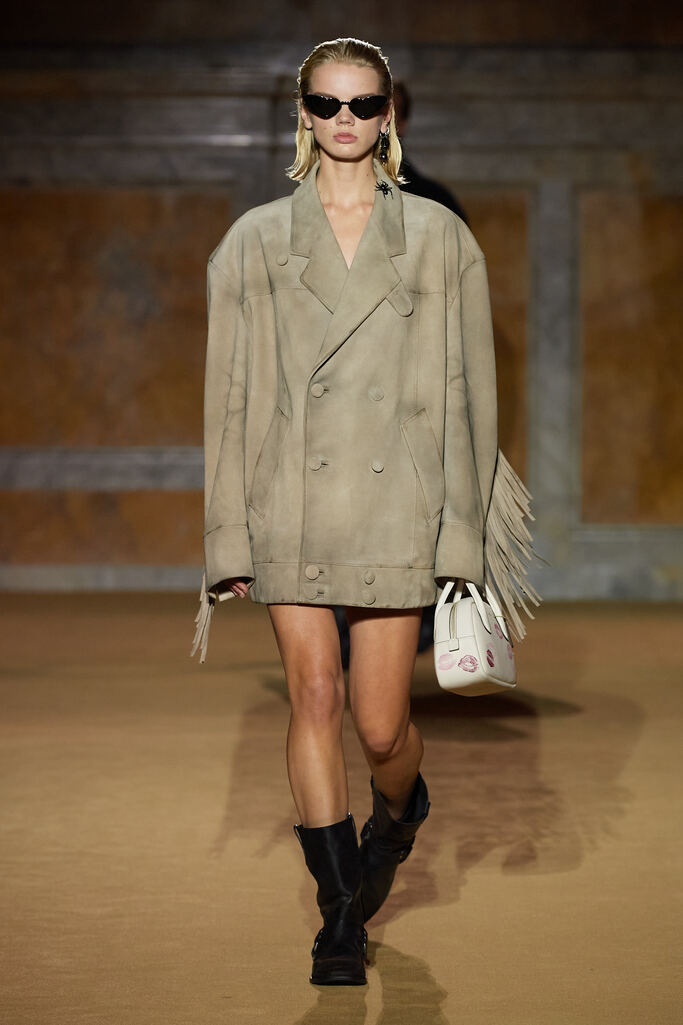 Leather continues to pervade the collection, featuring luxurious leather coats and trenches and fringed suede jackets and blazers. Sheer slip dresses—which we first saw last season—take a new approach with the incorporation of entirely see-through lace, made from leftover fabric from previous Coach collections, in order to highlight sustainability. Additionally, a series of T-shirts and sweatsuits are introduced, featuring the print of Donohue's Steak House as a sporty logo.
Zooming in on leather goods, we see new quilted variations of the Coach Shapes and Tabby Bags, along with leather renditions of everyday carry-alls like the bowling bag and an oversized basket tote. On the footwear front, colourful new patent sneakers and jelly flats were seen on the runway.
The event saw a star-studded audience that included the likes of Jennifer Lopez, Lil Nas X, Wu Jin Yan, new House Ambassador Youngji, Camila Mendes, Dove Cameron and more, alongside Malaysian actor and singer Alvin Chong and fashion influencer Christinna Kuan.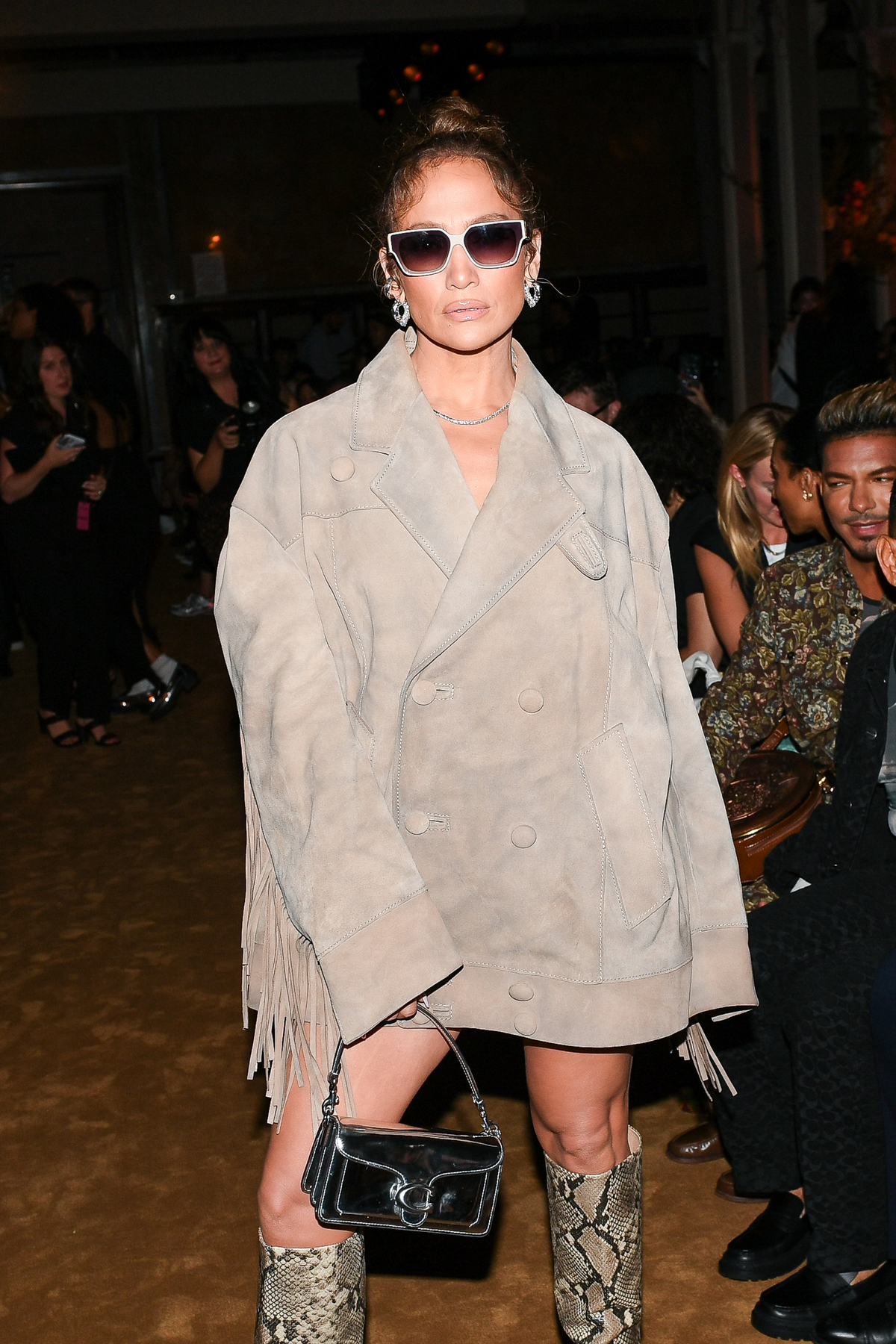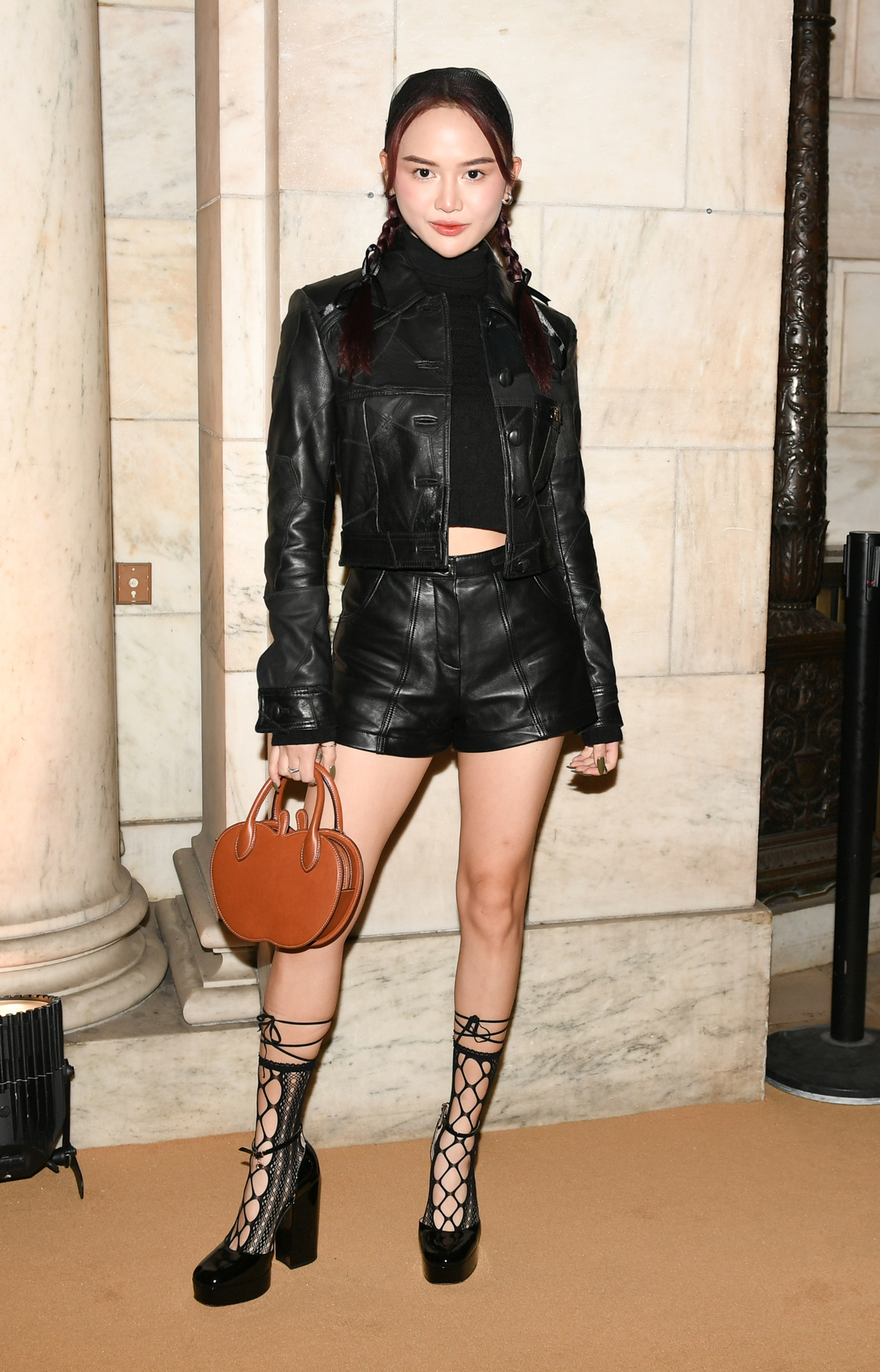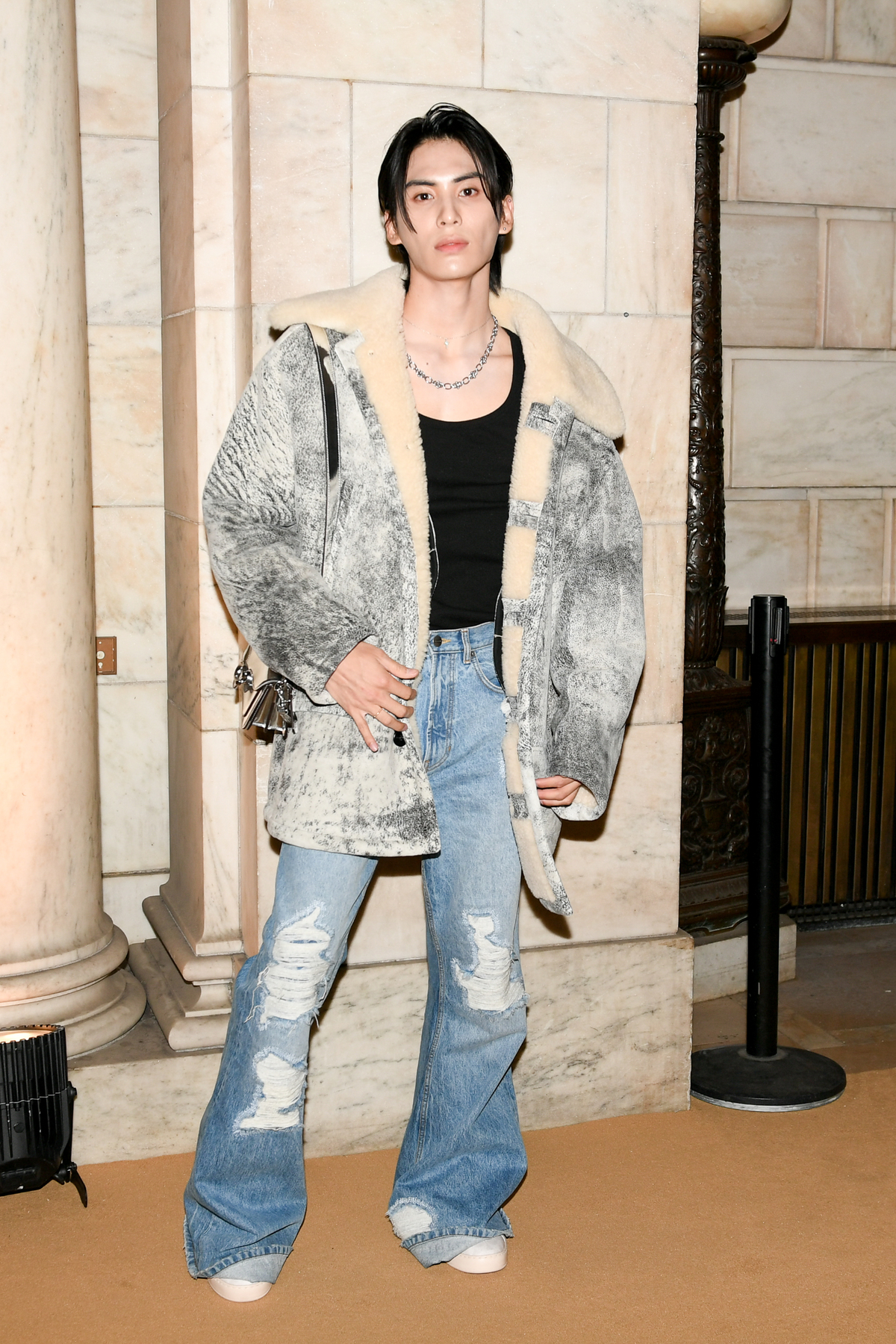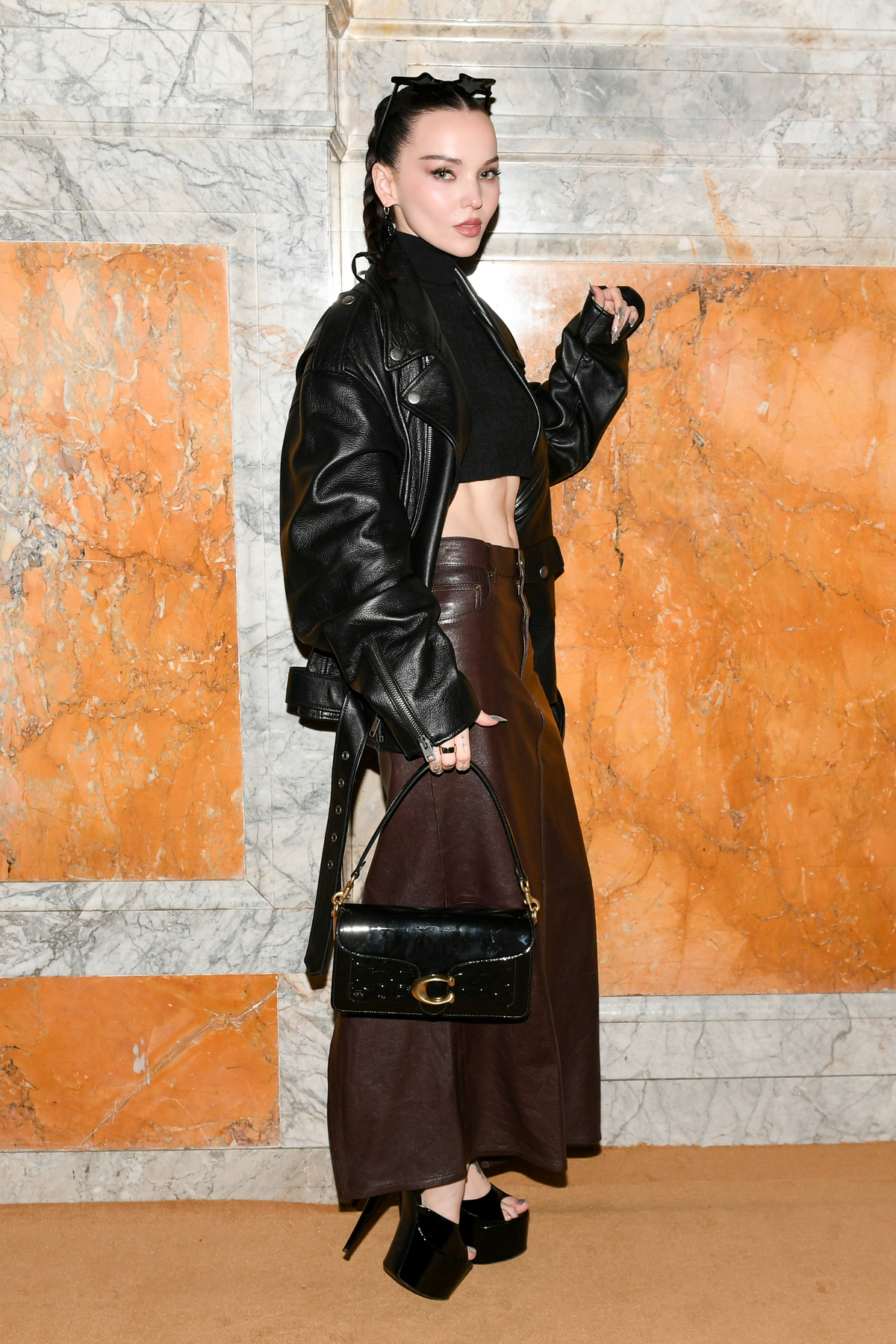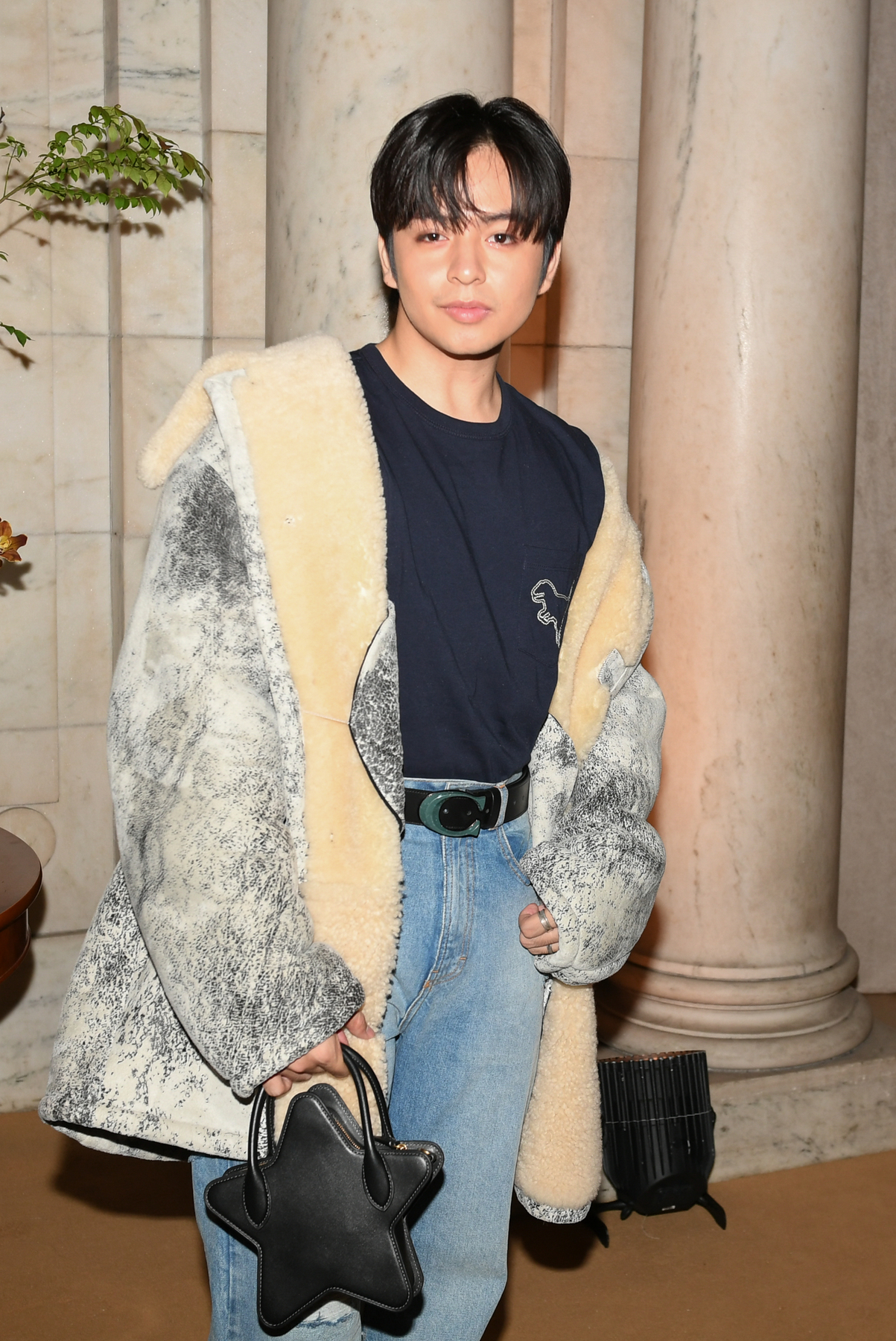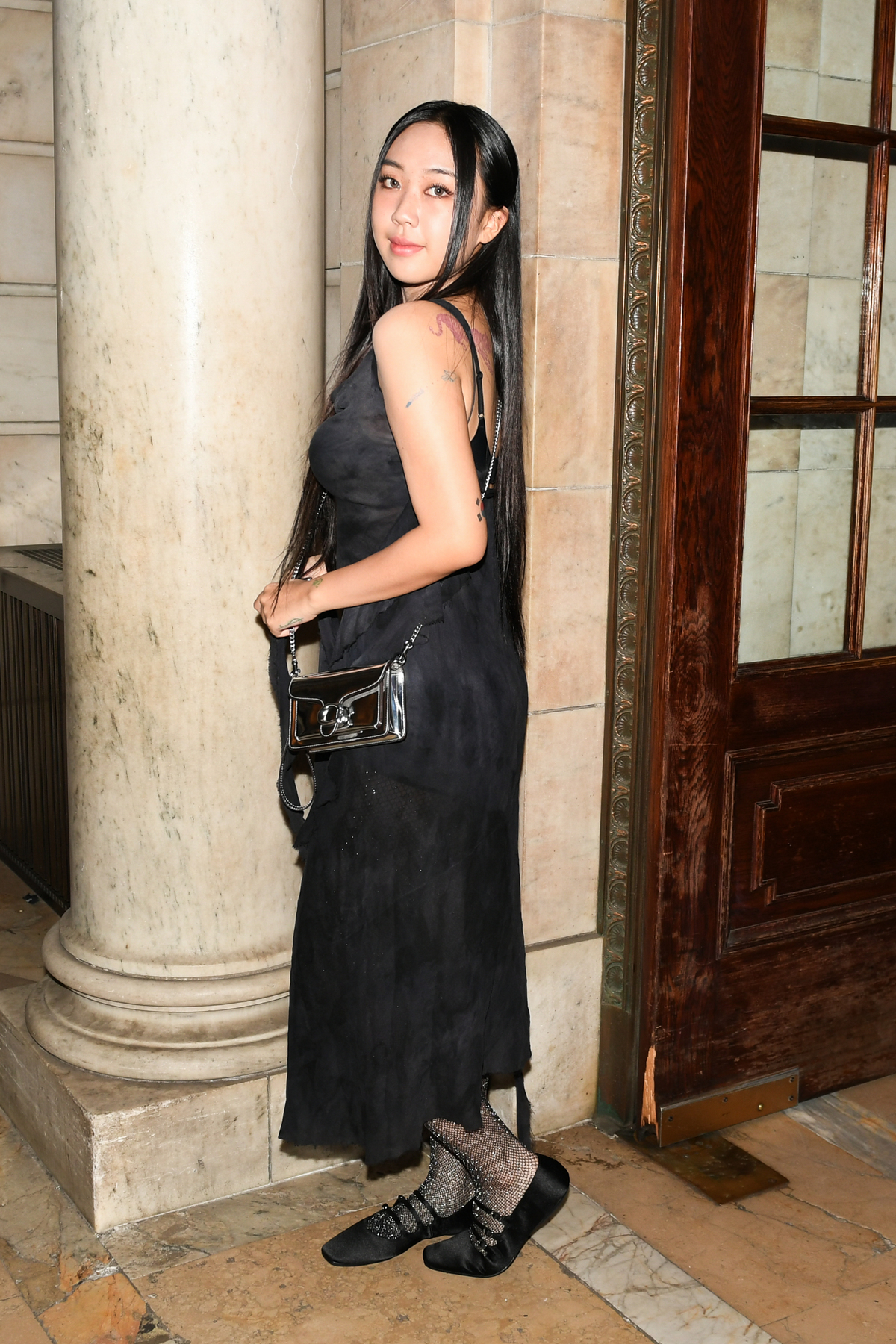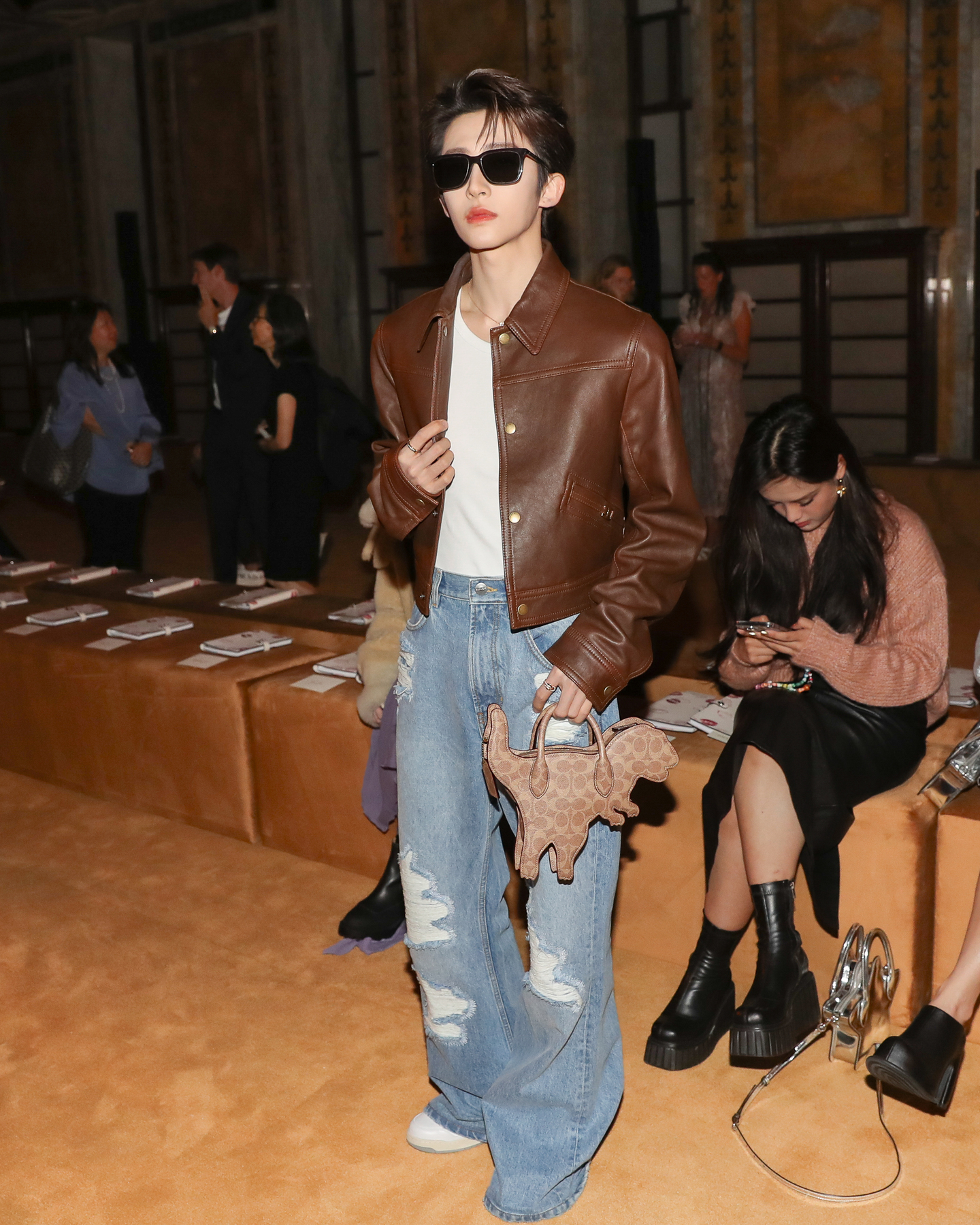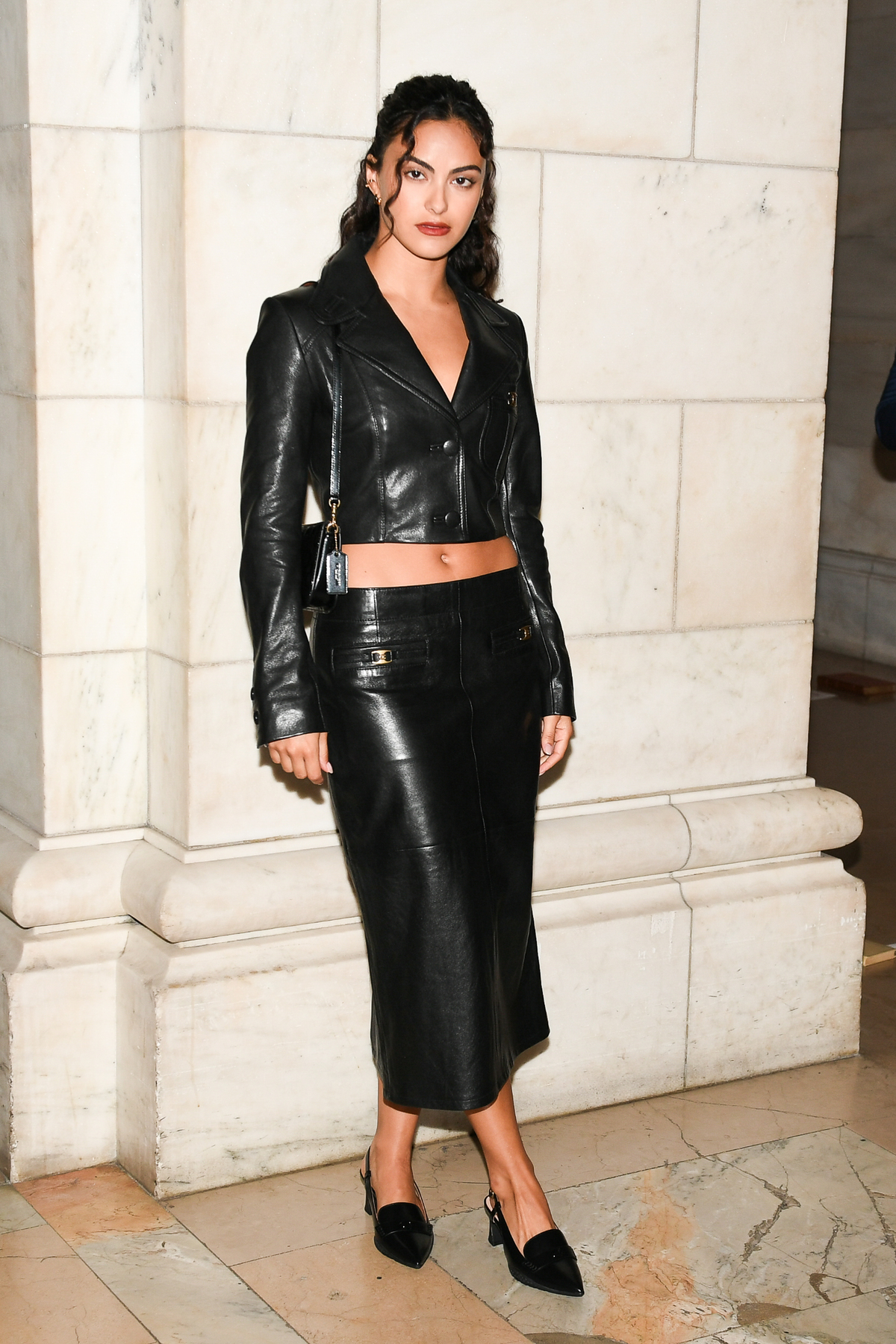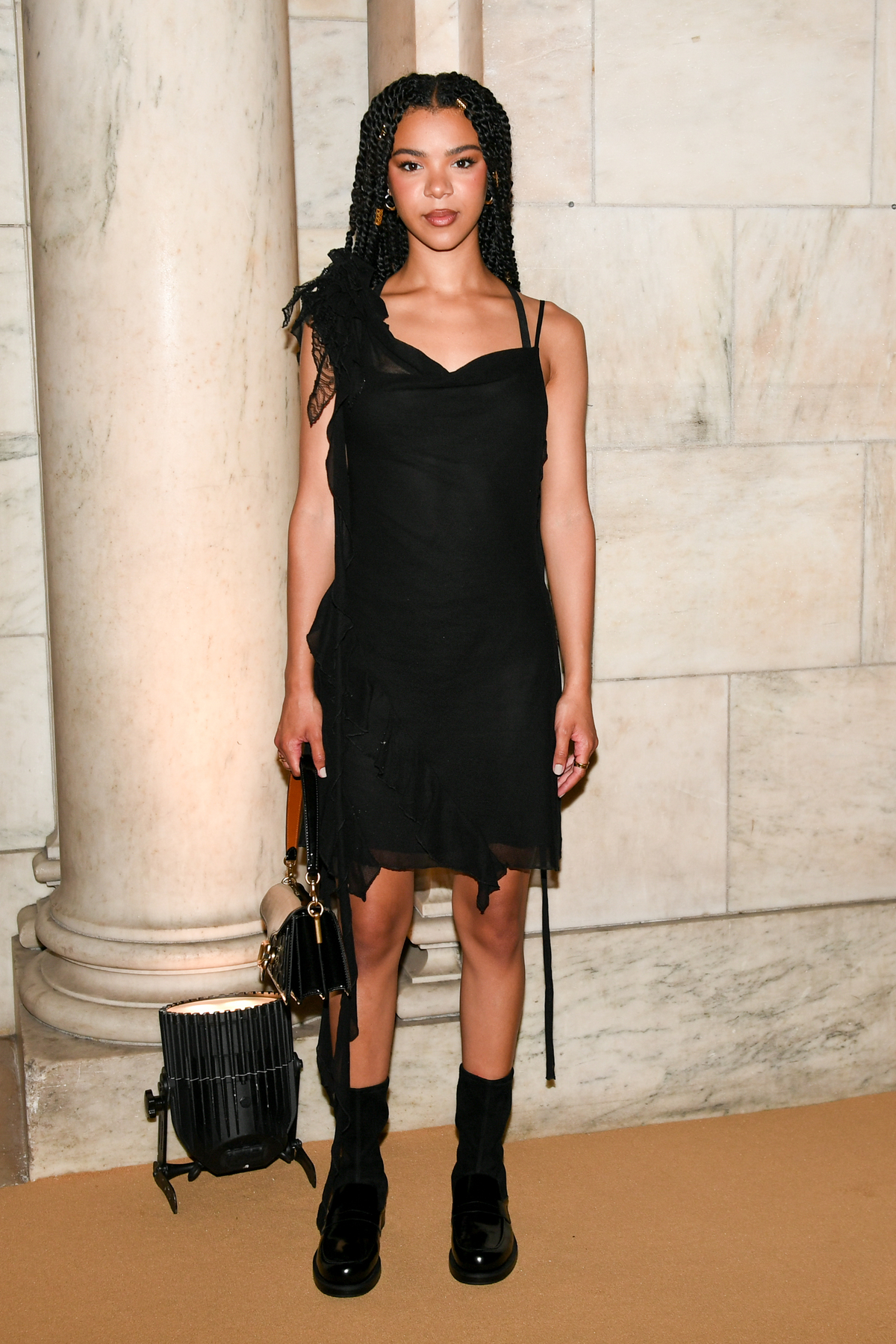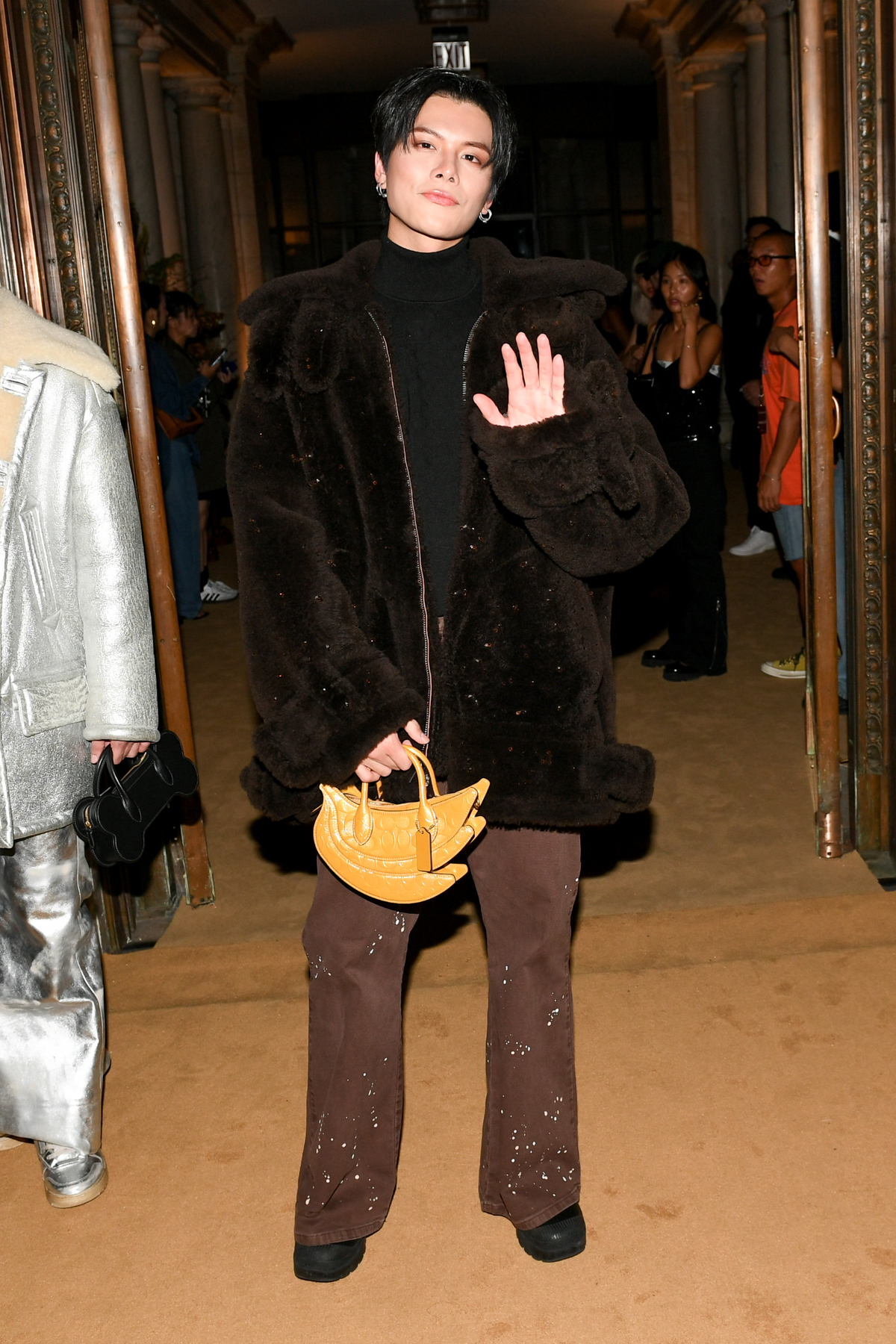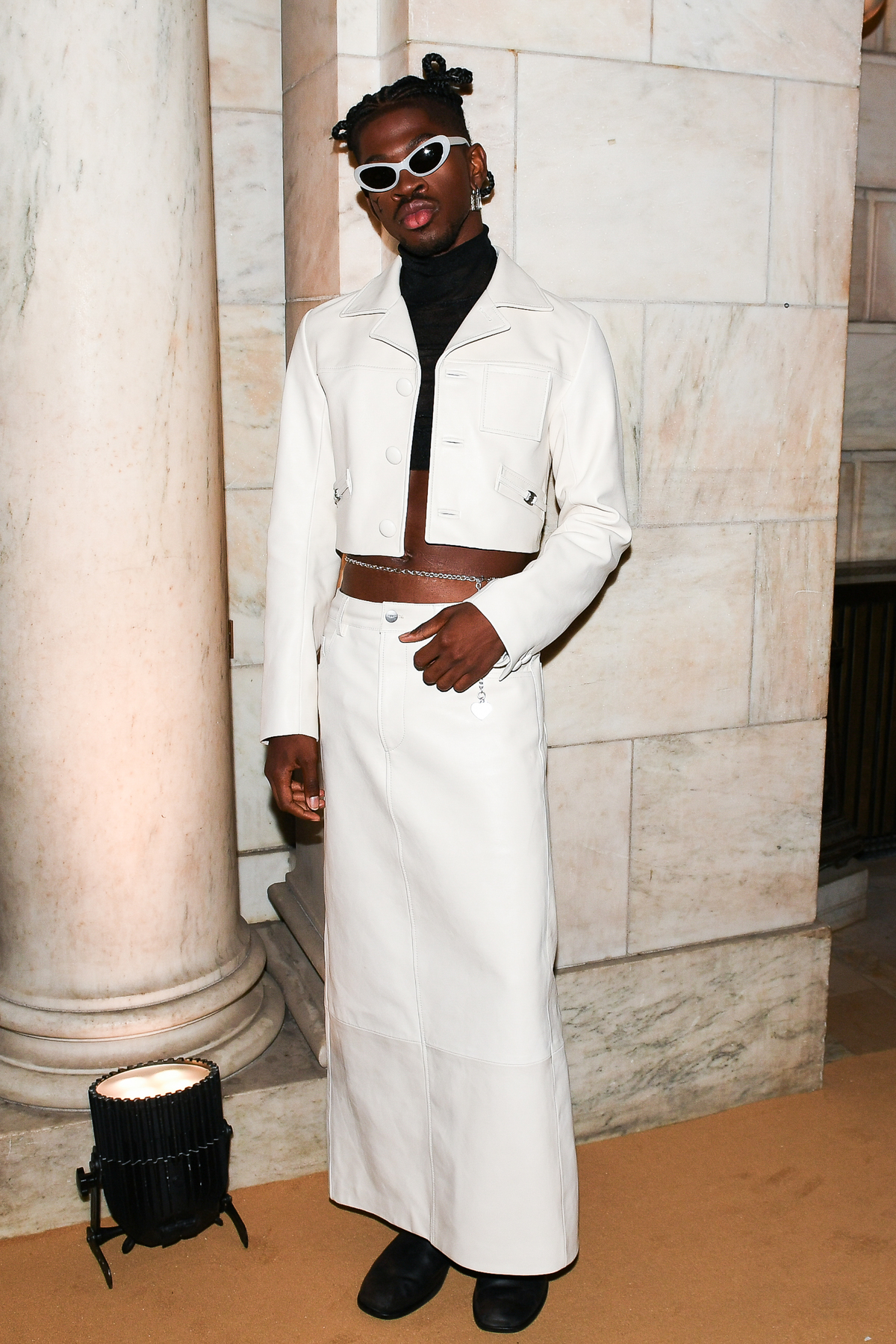 Following the show,  a seated dinner was held in the library's Edna Barnes Salomon Room to commemorate Vevers' 10th anniversary with Coach, during which he says, "When I joined Coach, we didn't make clothes. Now, we have fashion shows and dress people I admire for the Met Gala. We get to show Coach isn't just a great comeback but a life lived from head to toe, completely. And it's only on a night like tonight, with a fashion show like this one, that Coach comes to life fully for our guests to see."
View this post on Instagram
Overall, Vevers remains steadfast in his belief that fashion can be a community where all are free to express themselves as they are.
Watch the full collection Livestream here.
For more fashion news, click here.
| | |
| --- | --- |
| SHARE THE STORY | |
| Explore More | |