Collections
What do Ariana Grande, Tiffany Young and Noah Cyrus have in common? They all dropped fresh new music today!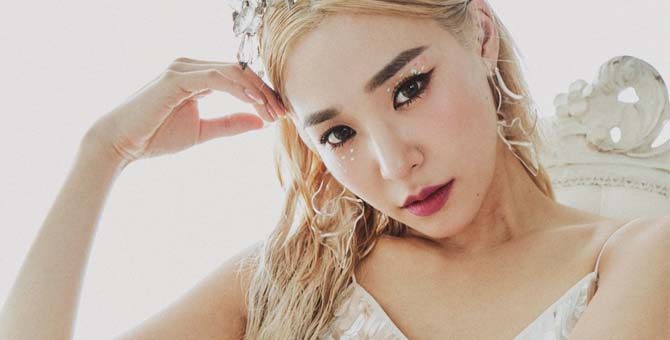 1. 'Boyfriend' by Ariana Grande and Social House
The 26-year-old pop star's latest summer single is out and it's already a hit (it's been sitting on the #1 spot of Twitter's worldwide trends for hours now)! This new song comes after two of her back-to-back albums (last August's Sweetener and February's Thank U, Next) were released within six months of each other and sees the singer-songwriter collaborating with Pittsburgh pop duo, Social House (aka Michael "Mikey" Foster and Charles "Scootie" Anderson), once again. Fun fact: they have producing credits on a few of her other hit singles, including 'Thank U, Next', '7 Rings', and 'MONOPOLY'.
If you think the song is about the labelling of relationships and the fear of commitment, then you're right! Ariana (who wrote the track herself along with the Social House boys), explained the concept in a tweet earlier this morning. She mentioned that they "wanted to make something uplifting that captures that feeling of being afraid to take the leap and trust, being afraid of being hurt or feeling like you won't be enough for that person, but also how it feels to have a crippling crush on someone."
The music video, which echoes that concept, is also pretty fun to watch. I guess we all know now what her archery-inspired teasers were about…and it's definitely not Taylor Swift related.
2. 'Magnetic Moon' by Tiffany Young
Any true SNSD (Girls' Generation) fan would know that August is a momentous month for the South Korean girl group. In addition to Tiffany's birthday falling on the 1st, it is also their anniversary month. Which is why this year's celebration felt even more special to long-time fans because not only were we gifted with a reunion (the group would technically turn 12 this year but they're currently on a hiatus and we haven't had a glimpse of them together since last year), Tiffany also piggybacked on the happy occasion to release her highly-anticipated new single!
View this post on Instagram
'Magnetic Moon' was co-written by Tiffany herself and was produced by Fernando Garibay, the Los Angeles-based producer who is known for his previous collaborations with Lady Gaga, Sia and Britney Spears. Described as a song "for everyone that sparkles at night in the moonlight", this mid-tempo dance track is accompanied with a sparkly celestial-themed music video that will send goose bumps down any fan's spine.
3. 'F***, I'm lonely' by Lauv and Anne-Marie
ICYMI: Netflix sent the internet into a frenzy last night with multiple 13 Reasons Why bombshells. Besides unveiling the trailer for the show's third season (which will premiere on 23 August) and shocking fans with a death of a main character, the streaming giant also confirmed that the dark teen drama has been renewed for a fourth and final season.
Me: I like #13ReasonsWhy but it should've ended after season 1. They're dragging it now

Netflix: Bryce Walker is dead

Me: pic.twitter.com/wUTNf3yAa7

— EJ (@toxic_velvet) August 2, 2019
Hot on the heels of the show's trailer release, singer-producer Lauv took the opportunity to release his new track that will appear on the new season's soundtrack. British pop star Anne-Marie, who joins Lauv on this heart-breaking anthem, shares that the song is about "dealing with the emotional aftermath of [missing someone after] a breakup."
4. '3 to Tango' by Pitbull
Mr. 305 surprised everyone with a new song and it's quite the bob! The 38-year-old American singer-rapper is set to perform '3 to Tango' for the first time at Good Morning America's "Summer Concert Series" in Central Park, New York later today.
This will be the 'Timber' singer's first solo single since his last Climate Change album which was released in 2017. Like this song? Well, you won't have to wait long for more as his upcoming album, Libertad 547, is expected to release soon!
5. 'Bad as the boys' by Tove Lo
Swedish pop star Tove Lo (who rose to international fame with her hit song 'Talking Body') finally announced that her fourth studio album (titled Sunshine Kitty) will be dropping on 20 September. In a recent interview with Billboard, she explained that the album title's inspiration came from an episode of Girls, where Lena Dunham's character discusses how one of her favourite authors tans her vagina to soak up the power of the sun.
In conjunction with that news, she also released her new banger track 'Bad as the Boys', a collaboration with Finnish singer-songwriter, ALMA. This new song is Tove Lo's first single since 'Glad He's Gone' which was released in May.
6. 'July' by Noah Cyrus
This folk-infused, country-influenced ballad that's co-written by the youngest Cyrus sibling symbolises her attempt of letting go and walking away from the baggage of a toxic relationship (which we know she has definitely been a part of).
Given how it's been almost a year since the release of her debut EP Good Cry, this track provides fans with a taste of how the 19-year-old's new sound will be like.
7. 'Summer Girl' by HAIM
The Haim sisters are back and they're bringing a fresh new summer beat with 'em! This song doubles as a tribute to their hometown of Los Angeles and is as dreamy and chill as the music video it comes with.
Danielle Haim, lead vocalist of the band, explained on social media that she started writing the song after her partner was diagnosed with cancer. "I was on tour and felt like I was trying to send positive energy his way almost telepathically. Whenever I would come home in between shows I wanted to be his sunshine—his summer when he was feeling dark. His hope when he was feeling hopeless," she said.
Watch the music video (directed by Paul Thomas Anderson) below:
BONUS: Care Package by Drake
We went back and forth on whether we should even group this under the same category as the rest, but alas, new means new, so it doesn't matter if it's a new album containing old songs—which is what Care Package is all about.
The 17-track compilation album by the Canadian rapper is a collection of B-sides, loose songs and stand-alone tracks that were never officially released throughout the course of his career. Recognisable songs include '5AM in Calabasas', 'Dreams Money Can Buy', 'Jodeci Freestyle' featuring J. Cole and the Rick Ross-assisted 'Free Spirit'.
Was releasing an entire new album necessary you ask? Well, we think it's a win-win situation because Drake gets to cash in the cheque he gets from this new album and die-hard fans can stop resorting to Soundcloud or YouTube anymore when they want to hear those songs.