Broadcast on July 7, Louis Vuitton unveiled their spin-off collection for AW21 Menswear through a futuristic fashion film directed by Korean director Jeon Go-woon. The presentation features a moving-image performance by newly-appointed house ambassadors BTS and stages "a conversation between space, movement and global connectivity, central to our moment in time", according to the brand. A landmark moment of firsts and in its own right as the event marked the K-pop group's first luxury partnership and appearance as global ambassadors as well as on the runway. Here's what you need to know:
1. The live-streamed event hinted at a sliver of hope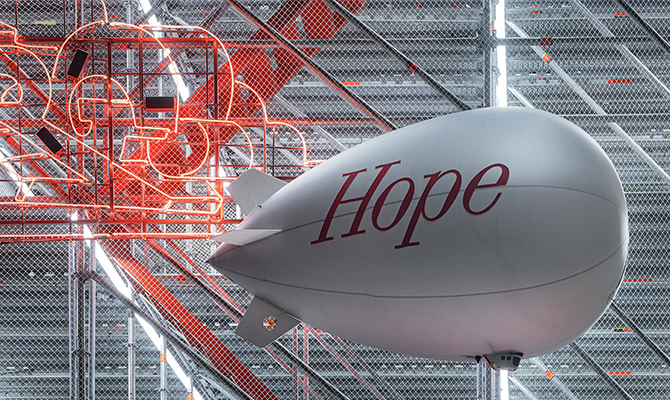 Before anything is seen, the voice of a pilot was heard in Korean. As he describes a mysterious city encountered in the midst of thunderclouds, red neon graphics flicker on and off in a pitch-black room. The intro was part of a track by Korean artist Kim Kate who joins Cifika and Net Gala in the creation of the show's original score. As the camera panned upwards, a silver miniature blimp made an appearance. With a scarlet "Hope" plastered across its body, the floating object hovered high above the ground, and only re-emerged back in the film for the finale. The word "Hope" reappeared again in both English words and Korean characters for the first look from the runway. With its notions of travel and escapism, the collection sparked memories of a pre-pandemic time, whilst injecting slivers of hope towards a resurgent future.
2. It took place in Art Bunker B39, an arts and culture space outside of Seoul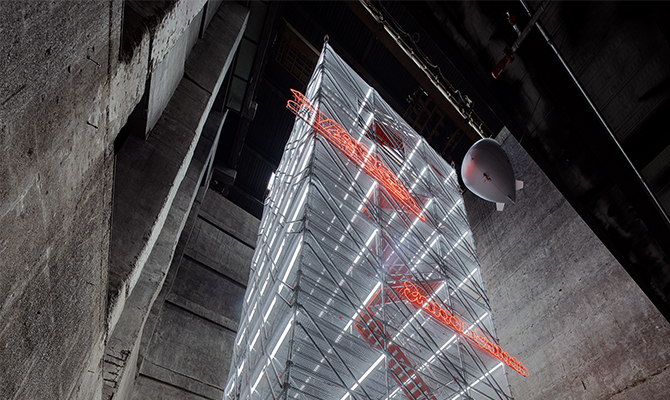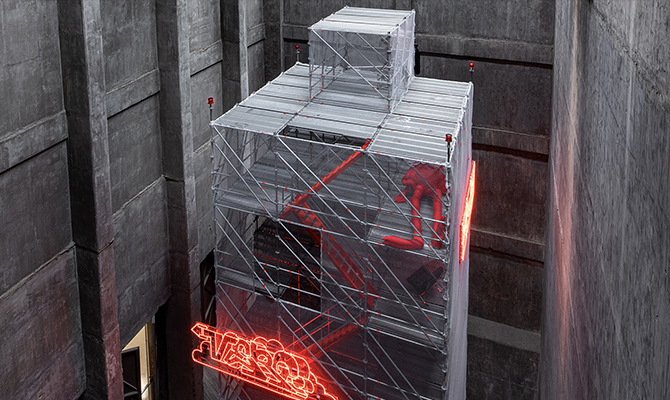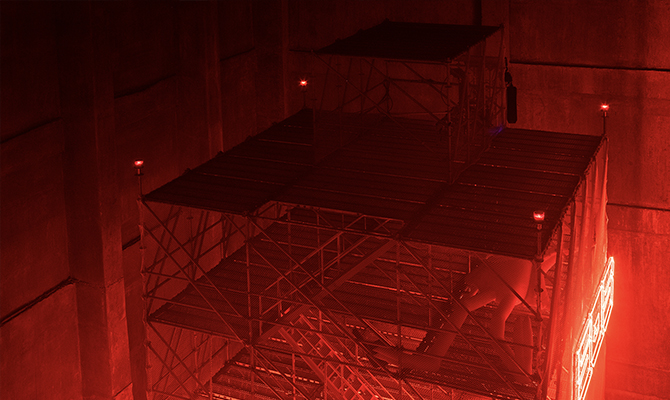 A former garbage incineration plant, the community art space of Art Bunker B39 set the scene of a barren concrete jungle for the LV runway. The makeshift granite city had only brutalist interiors and exposed pipes to offer, including a looming indoor skyscraper in the form of a multi-storey metal scaffolding featuring red zig-zag stairs.  Accompanying show notes featured computer-generated construction designs alongside technical details of the structure, a continuation of the architectural influences that also informed aspects of the set from Virgil's Paris show.
3. All 7 members modelled key looks from the OG AW21 Menswear collection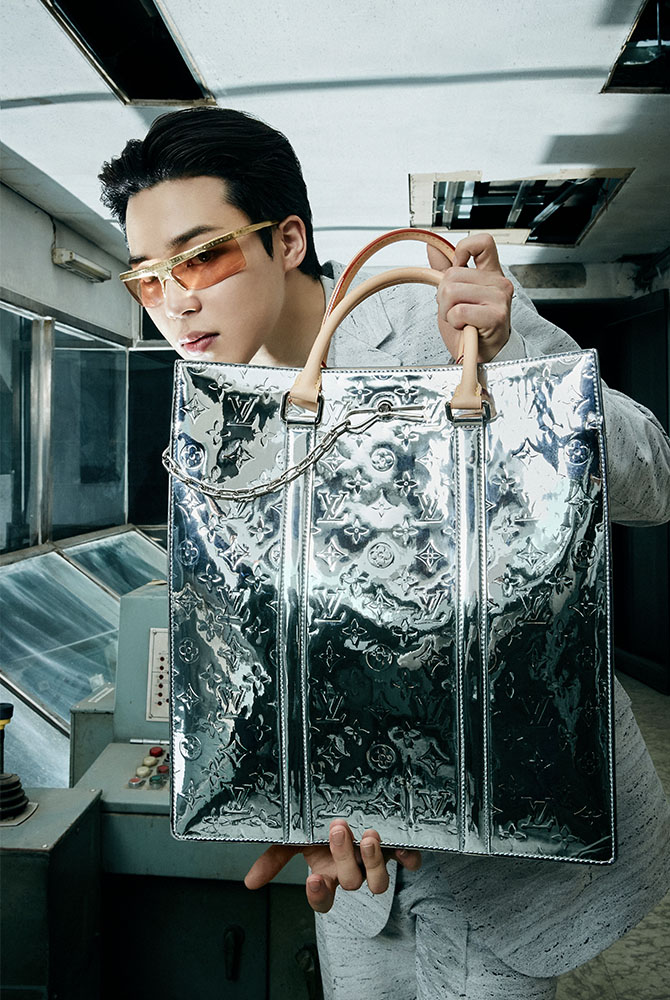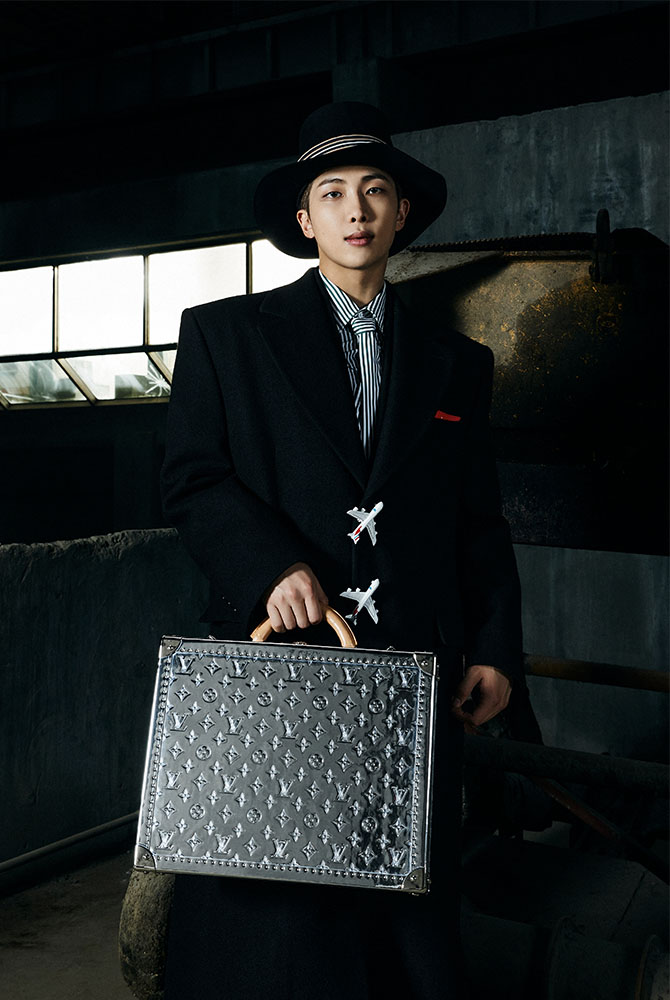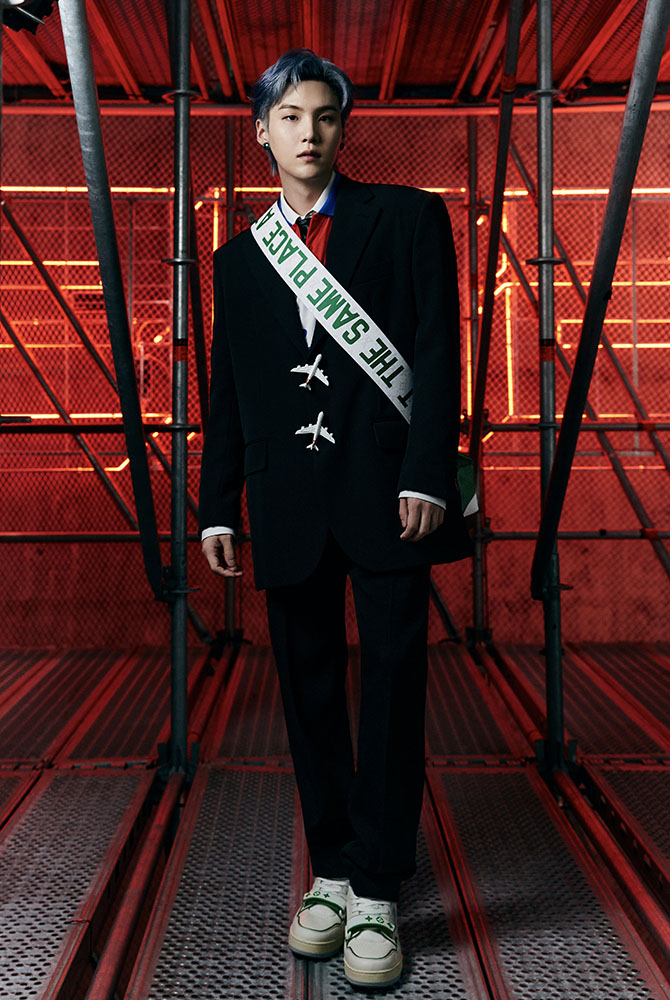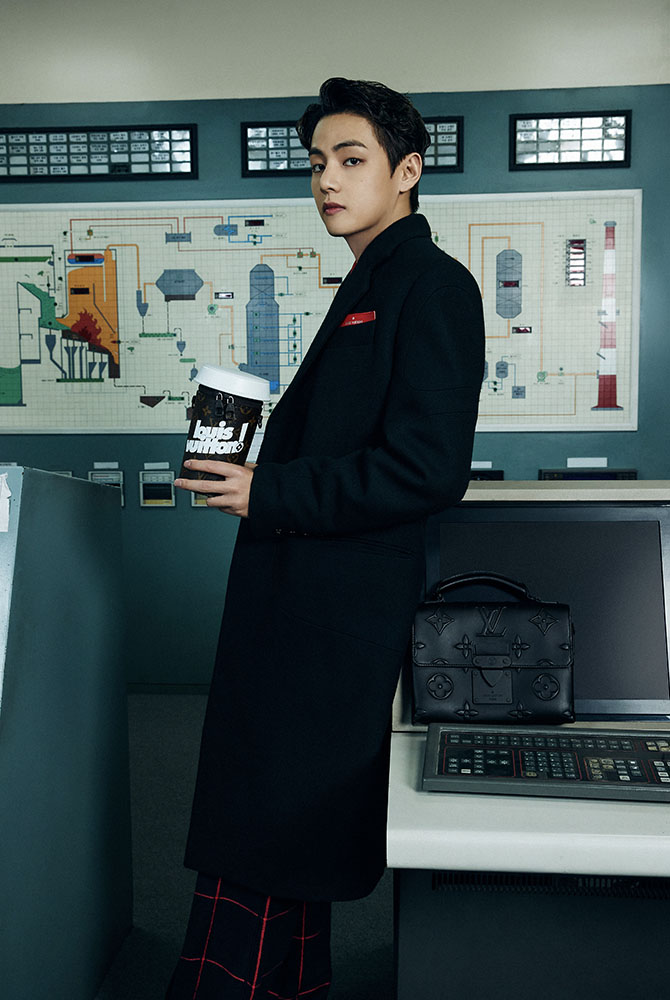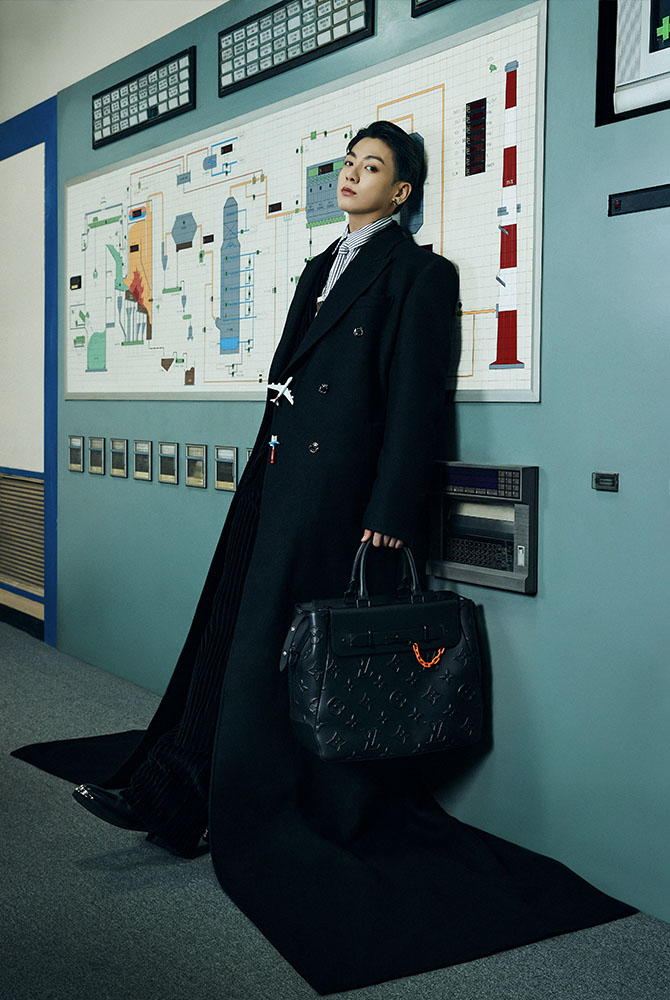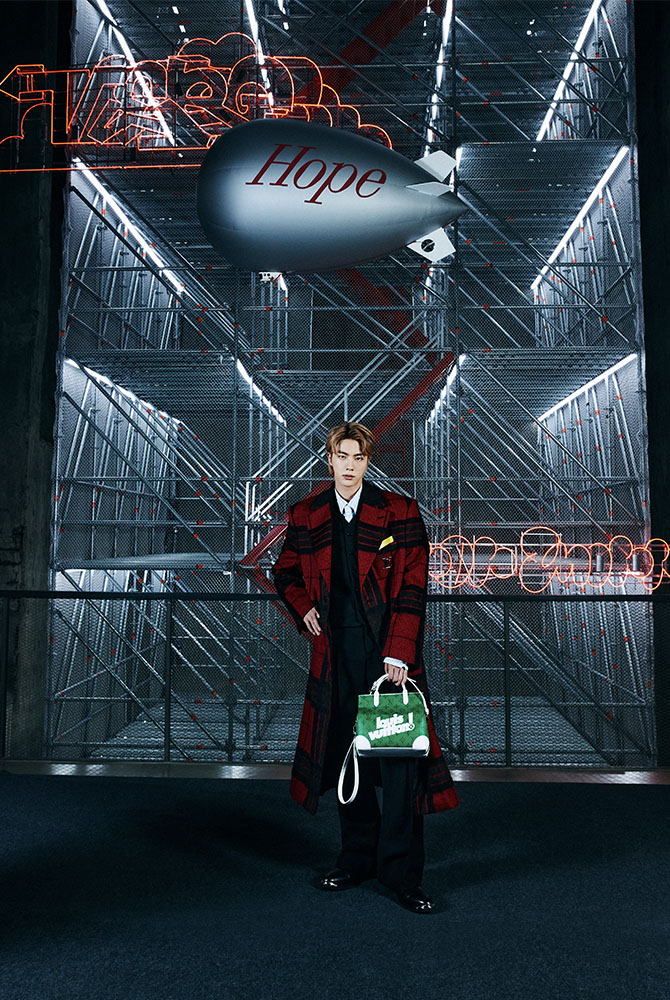 K-pop artists Jin, Jungkook, Suga, V, J-Hope, Jimin and RM each donned AW21 looks that were first seen in Paris earlier this year, adopting the different archetypes explored by Abloh throughout the collection's dress codes in an interpretation of each member's style. Connected to each other through shared eye contact, they made their debut in separate succession with Jimin opening the show in rose-tinted wraparound shades. Group leader RM was befittingly dressed in an iteration of the fedora-topped opener originally worn by American rapper Saul Williams who simultaneously gave a spoken word performance in the film from January.
4. The Seoul spin-off introduced 34 new looks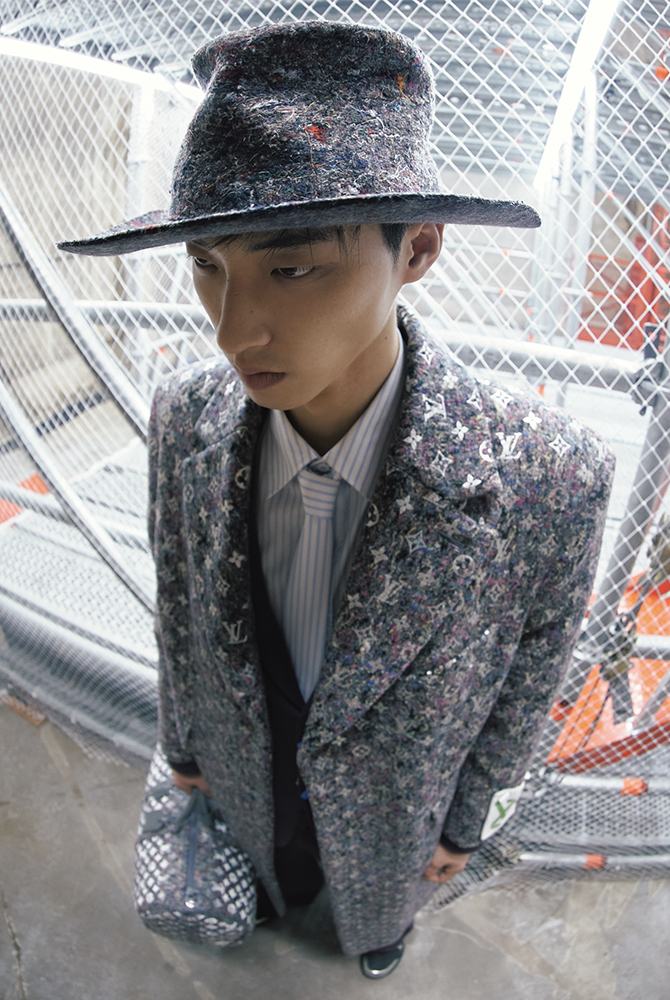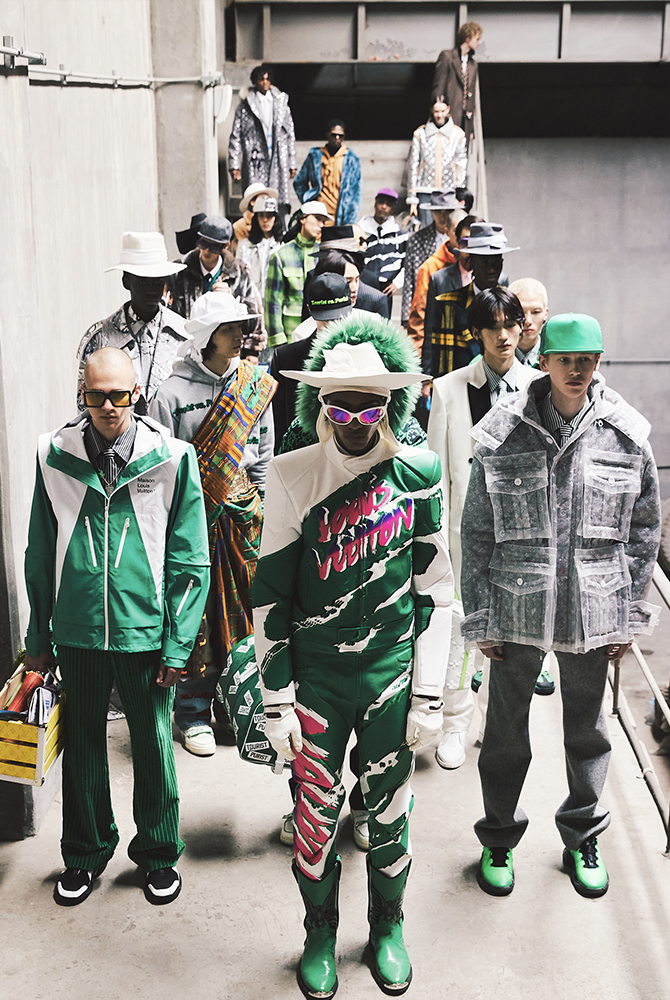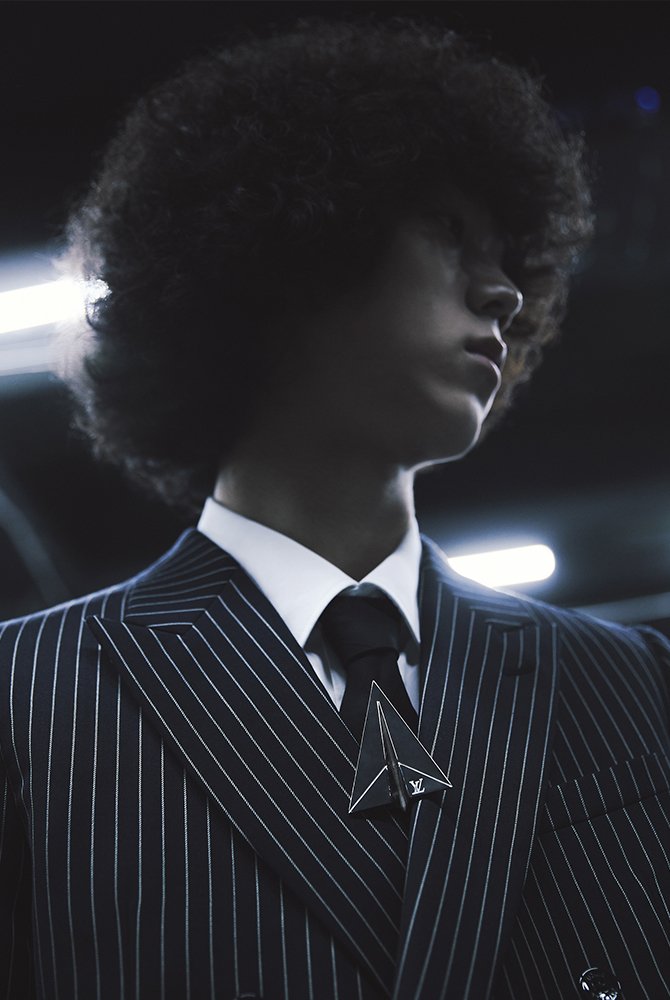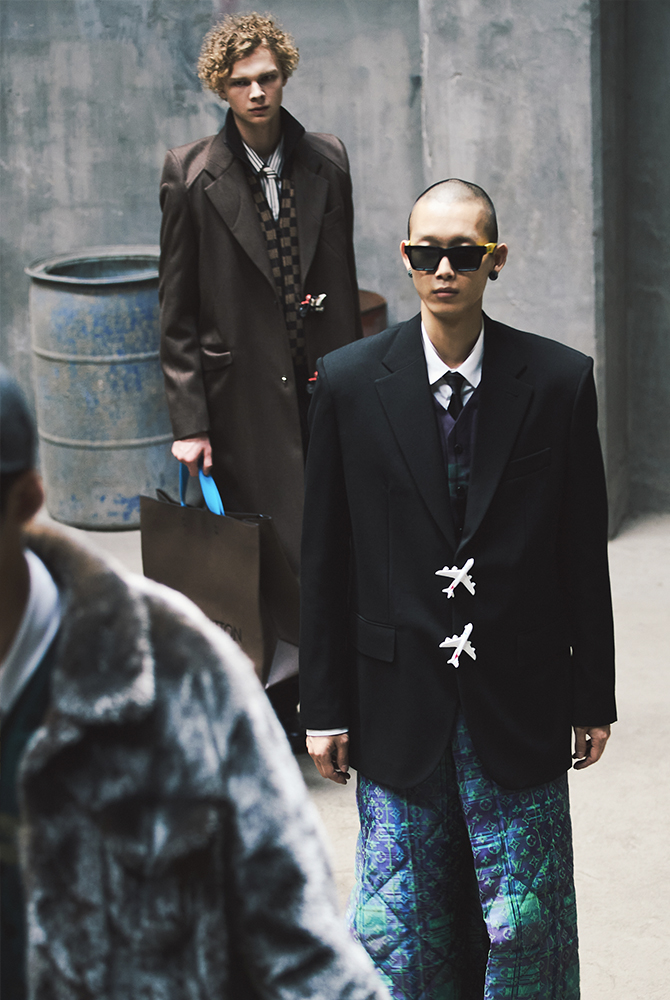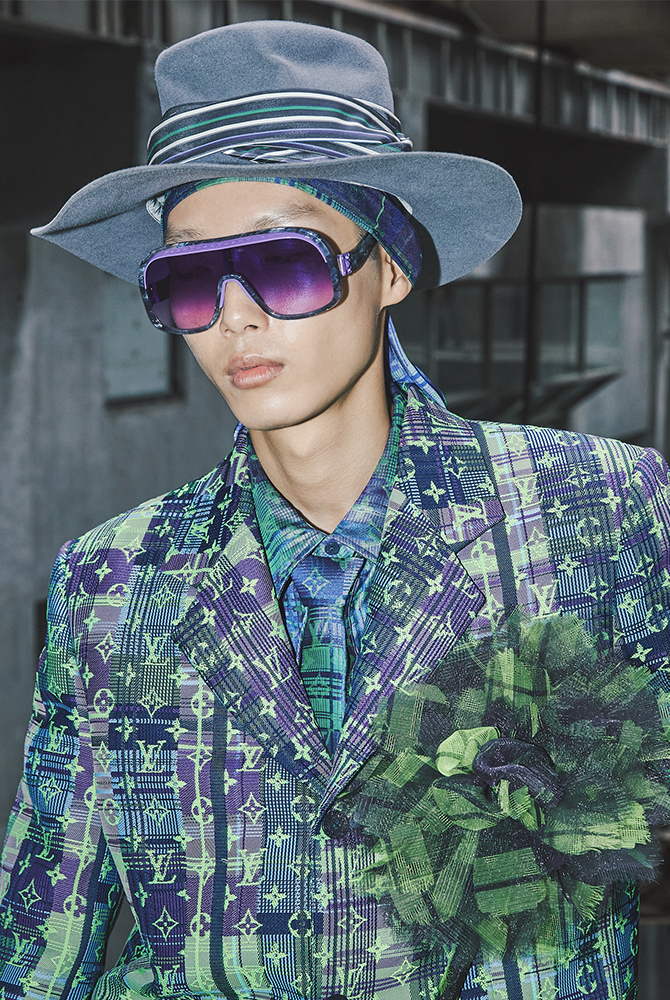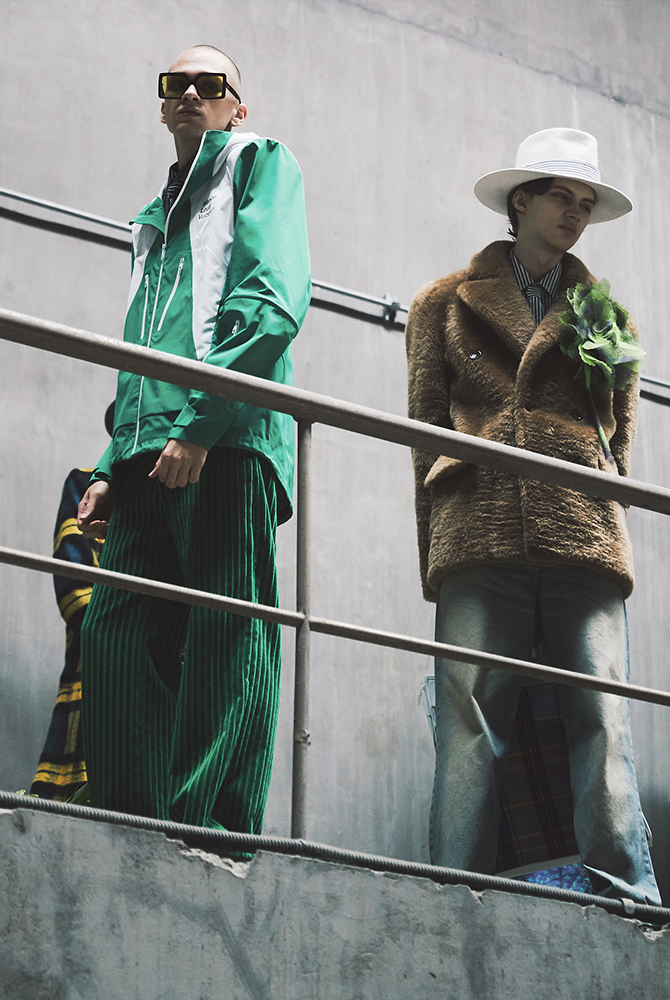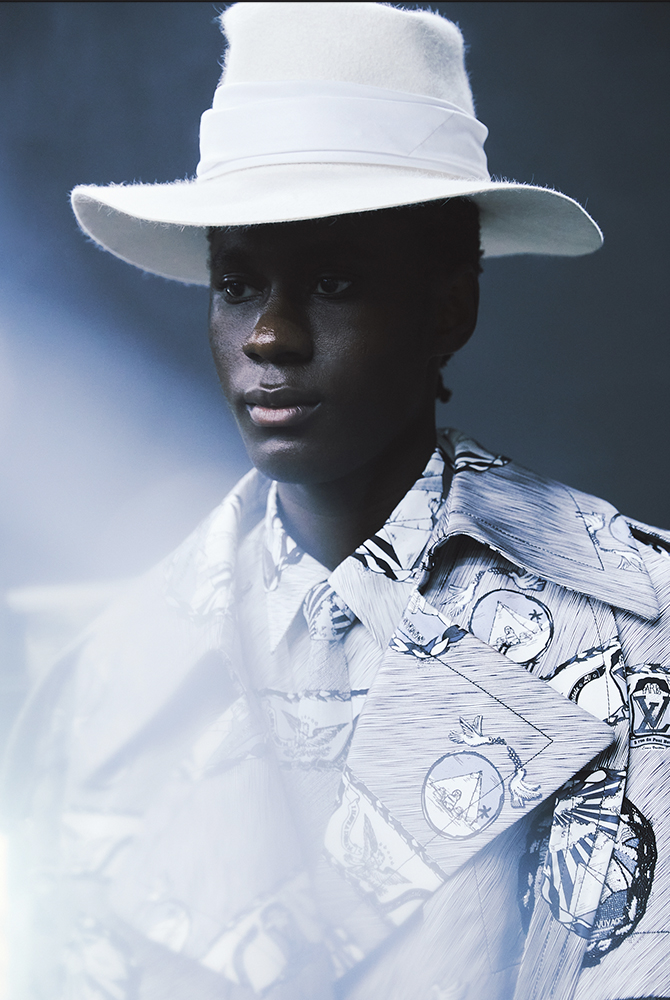 34 models dressed in 34 new looks watched on as the members sauntered their way around the space. Scattered throughout the entire building, they stood on top of ledges and mid-step, others in between different layers of the beam structure while two sat atop Barcelona chairs in a corner. The clothes, meanwhile, were an expansion on the initial ideas explored in Virgil's AW21 collection, melding recognisable menswear elements into amalgamated looks of streetwear and corporate alongside heavy features of monogrammed patterns. A series of long shots rounded off the finale, presenting the Vuitton-clad cast of diverse characters posed in groups that'll create impressionable stills.
5. Virgil will continue to cross borders 
View this post on Instagram
The AW21 spin-off was the next chapter in Virgil's 'The Voyage' format (which began in Shanghai for SS21), wherein collections and shows travel around the world to reach different parts of LV's global community. The continuation of AW21 in Seoul transcends traditional fashion seasons and contextualises the collection across cultures, while sticking to its original codes. Coupled with the star power of BTS, the fashion film marked a turning point in celebrity collaborations in fashion and the beginning of many more exciting moments to come.
Replay the show-stopping fashion moment below: 
| | |
| --- | --- |
| SHARE THE STORY | |
| Explore More | |