The must-see shows and collections that are hitting the runways before year-end
Virgil Abloh's final collection for Louis Vuitton 
When: December 1, 6.30am Malaysia time 
Taking place on a barge across from Miami's Marine Stadium, Louis Vuitton's latest spin-off show for their Spring/Summer 2022 menswear collection was unveiled. What was supposed to be one of many more to come from designer Virgil Abloh––who passed days before from a private battle with cancer––became a memorial service and a celebration of a remarkable life of one multi-hyphenate creative whose tenure at the brand was groundbreaking.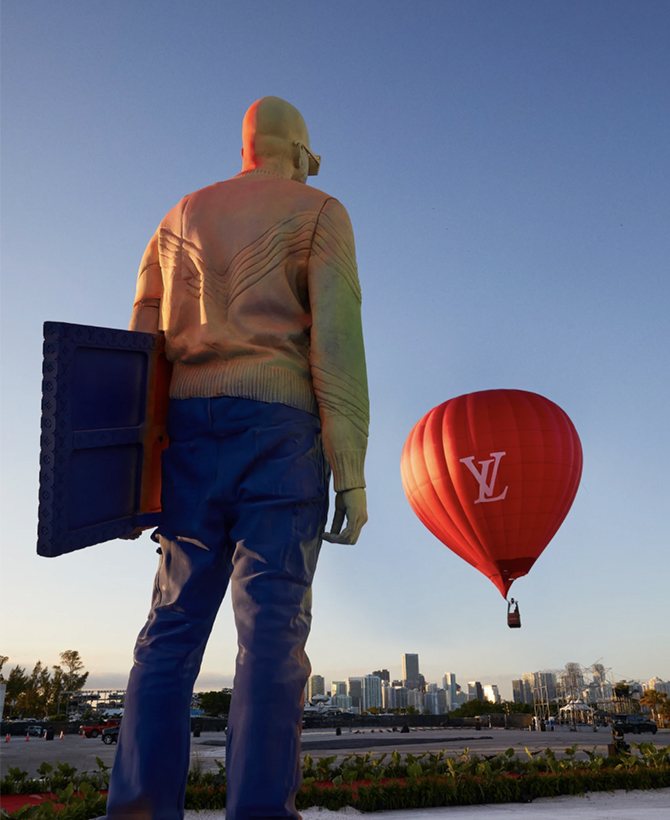 Titled 'Virgil Was Here', the SS22 presentation was a creative cornucopia of Abloh's greatest hits and new ideas. The collection had first dropped earlier in June via a short film, with belted tailoring and tracksuit tops under oversized suit jackets alongside graffiti-plastered varsity jackets with oversized earmuffs, and the latest presentation was scheduled to be a reviewing of sorts in a new city, featuring 10 never-before-seen looks. 
Abloh's friends, family, collaborators, muses and colleagues, including Rihanna, Kanye West and Kim Kardashian West, A$AP Rocky, Michèle Lamy, and Edward Enninful, among many others, were greeted by a three-story statue of the late designer as they gathered on the makeshift catwalk. Before the show began, Louis Vuitton CEO Michael Burke spoke to the audience about Abloh, per Vogue: "He used the platform he had to break boundaries, to open doors, to shed light on his creative passions––art, design, music and of course, fashion––so that everybody could see inside," he said, "not only to dream of being part of that world but to also find ways to make that dream a reality."
Then, an audio message from the designer himself opened the show, as he talked about the creative process and the idea of returning to this place of curiosity and childlike wonderment that he'd been exploring through his work, while models, including Kid Cudi, Offset and Quavo, strutted down the tree-lined runway. The show ended with another snippet of the designer's voice, as members of his design team came out for the final bow, before a red hot balloon featuring the iconic LV monogram floated over the audience. The sky was lit up by fireworks as drones arranged to read, "Virgil Was Here" as an emotional final send-off for the trailblazing creative. Watch the full runway below: 
Chanel Métiers d'Art 2021/22 
When: December 7, 10pm Malaysia time
Far from their regular Parisian haunts of rue Cambon and the Grand Palais, Chanel will be staging their annual Métiers d'art collection at the brand new Le 19M building nestled in the 19th arrondissement of the French capital, which also houses 11 Maisons d'art including embroiderer Lesage, shoemaker Massaro, feather- and flower-maker Lemarié, goldsmith Goossens, milliner and hatter Maison Michel, pleater Lognon, and flou specialist Paloma. The decision to show the collection at the symbolic place links the French fashion house's commitment to the preservation and development of historical fashion savoir-faire with the need to focus on the future and inspire new vocations.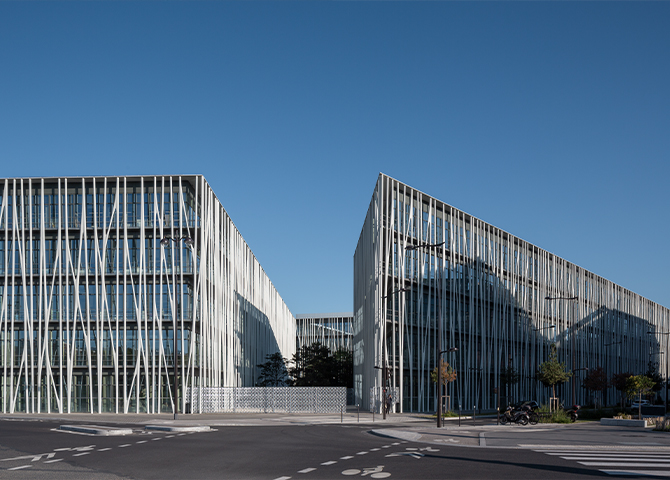 Since 2002, the Métiers d'art has paid homage to the virtuoso hands of fashion by bringing together an array of talented creatives like embroiderers, feather workers, pleaters, shoemakers, and others that showcase exceptional masterpieces and craftsmanship. Initiated by Gabrielle Chanel herself, this fruitful conversation between the house of Chanel and the Métiers d'art has provided these talented artisans with a platform to display their best work and support their development. 
In anticipation of the event, Chanel has unveiled an animated teaser of the upcoming collection by Remembers Studio, featuring eight models in timeless couture creations in embodiment of the eight houses behind Chanel's emblematic codes and creations, alongside a sneak peek of the distinctive triangular-shaped venue space. Catch the show live on chanel.com and check back for a post-show review.
Highlights: 
Unveiled inside the Le 19M, Chanel continued their love letter to craft with a Métiers d'Art 2021/22 collection that was metropolitan yet sophisticated––filled with relaxed tweed jackets with sweatshirt sleeves and slouchy knits decked out in the finest embroidery, coloured beadwork (by Lesage, of course) and gleaming pearls. For online viewers, the lineup was unveiled via a beautiful short film created by choreographer and dancer Dimitri Chamblas to show the "dazzling play of graphic textures and precious details" worn by the models as they sauntered, twirled and dashed across the vast space of the grand building.
Much of the handiwork itself was inspired by Le 19M itself, as seen by the silver sequins, graphics and structured constructions imbued throughout the clothes, while silhouettes were intrinsically Virginie Viard, featuring loose, maxi-length dresses, boyish bermudas, and baggy jeans that were given an upgrade by the delicate craftwork of the Maisons. Other pieces kept in line with the creative director's youth-centric vision for the brand via chunky knit crop tops, highly-covetable double-C cardigans (worn sans base layer) and low-rise maxi skirts that opened up thigh-high––all paired with plenty of opulent jewellery that was layered to the max. 
See every look from the collection here. 
Balenciaga Autumn 2022 collection 
When: December 8, 9pm Malaysia time 
Balenciaga will be launching its collection for the coming fall with an accompanying video of the same name, titled "The Lost Tape/The Show That Never Happened". A lookbook of the collection will be unveiled online alongside the short film, according to WWD.
Highlights: 
For fall 2022, Balenciaga stepped back into time via a VHS recording directed by none other than king of '90s subcultural grime Harmony Korine. Once again eschewing the traditional fashion week schedule, Demna––who, per show notes, now prefers to only be called by his first name––looked towards the late '90s to unveil an analog-style presentation that would "come in the form of a message from the past about what could have been and never was". As such, it recalled a time when clothing that was alive with raw ideas––anti-fashion, deconstruction, and monochromatic minimalism––could be found anywhere from an industry spectacle to the active underground.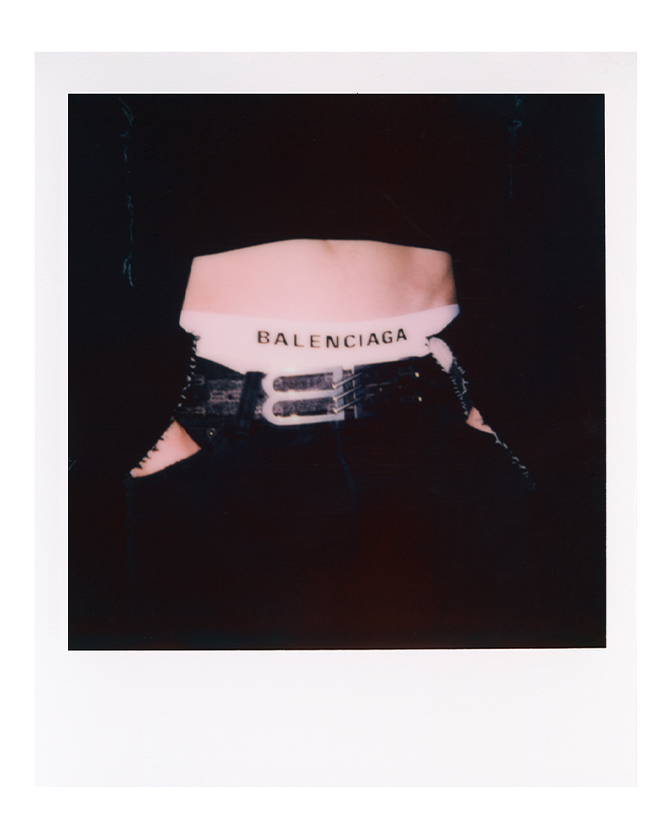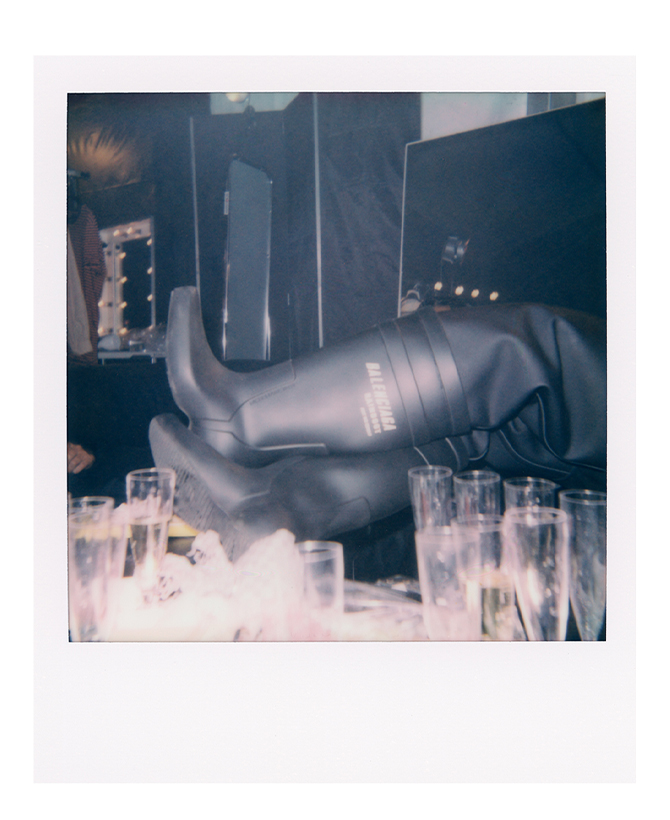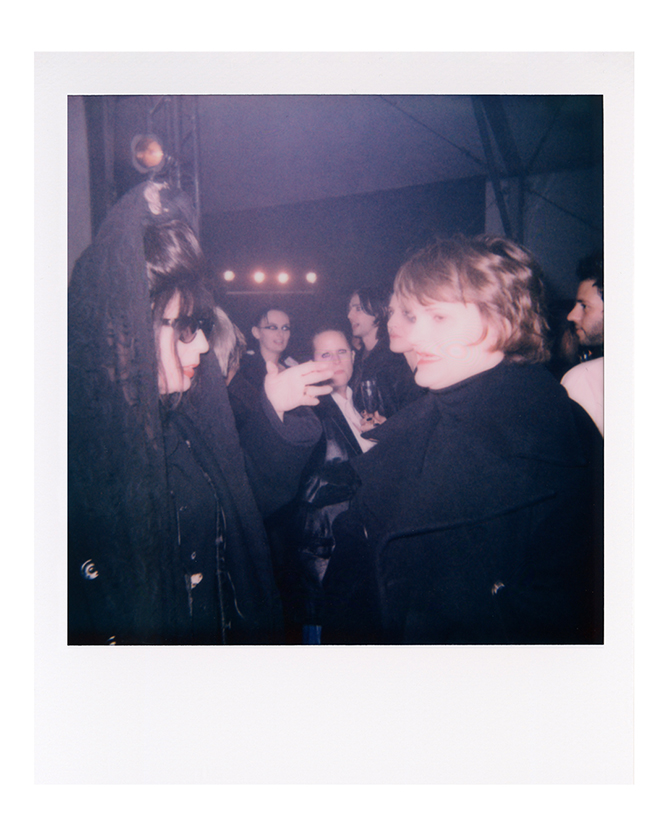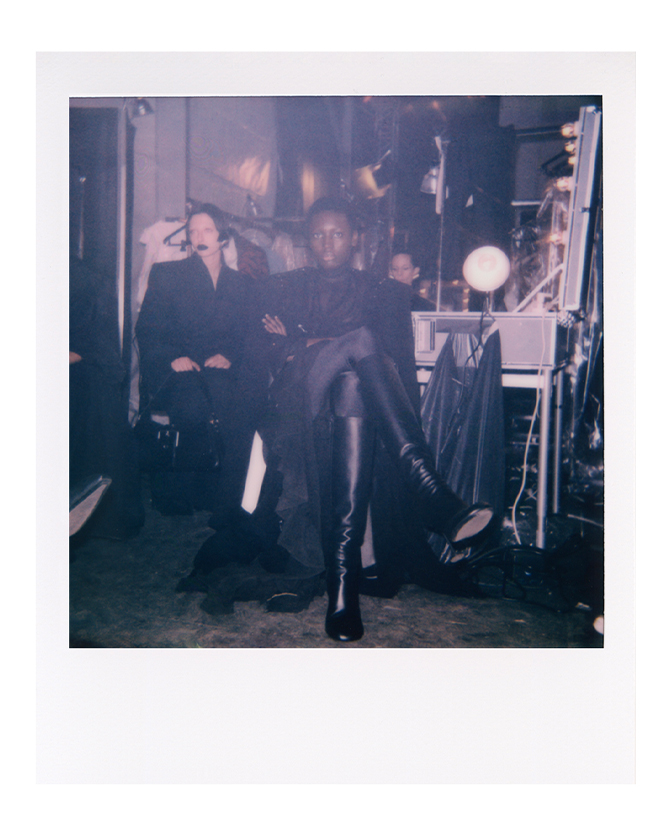 Befogged with cigarette smoke, 'The Lost Tape' began backstage with red carpet arrivals, full of chit-chat, hairspray and OG supermodels including Esther Cañadas and Naomi Campbell, who, in a video review on the brand's Fall '22 homepage, spoke into a microphone in classic 1990s 'FashionTV'-esque commentary: "I thought the show was life-changing––that's on a whole new level". In addition to backstage images, the accompanying lookbook was a series of polaroids, with names and look numbers scribbled on with a black sharpie.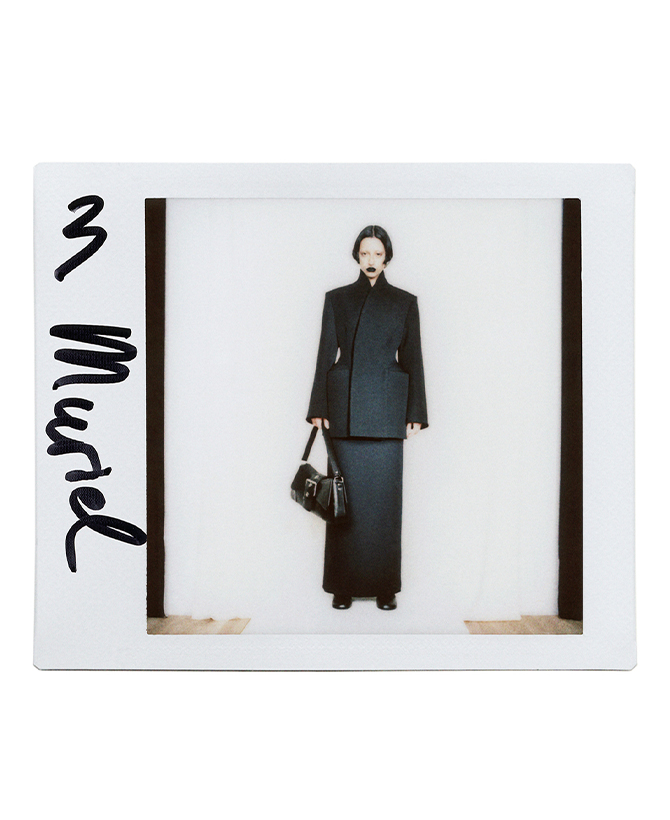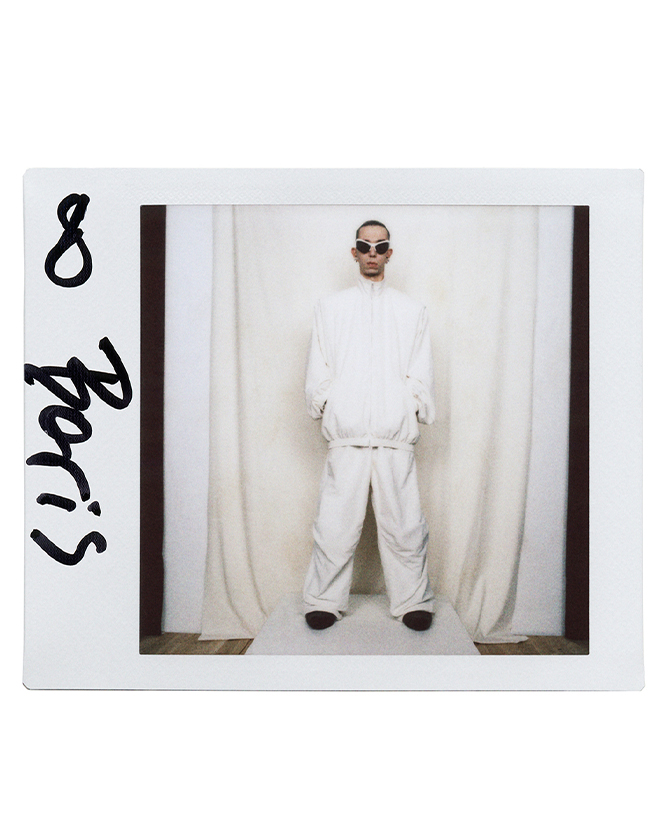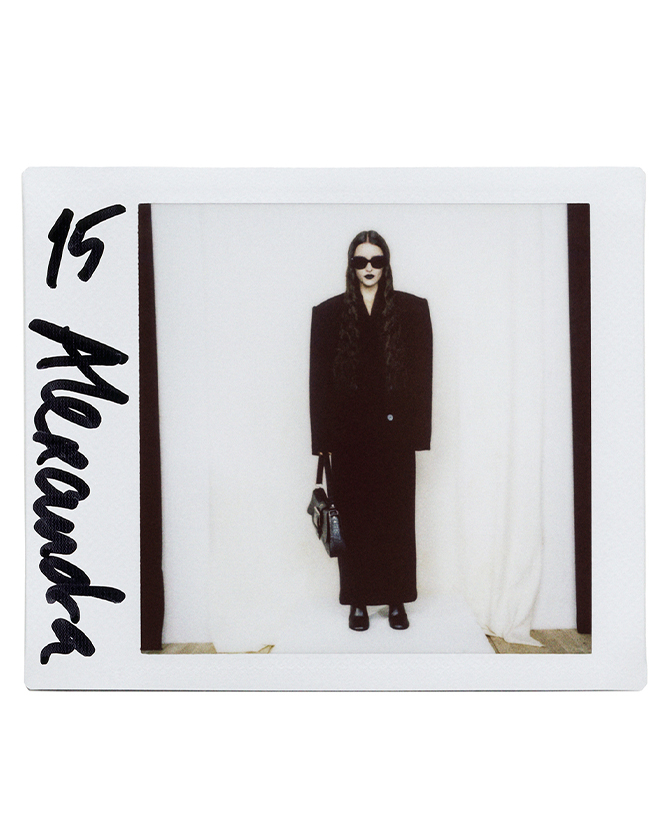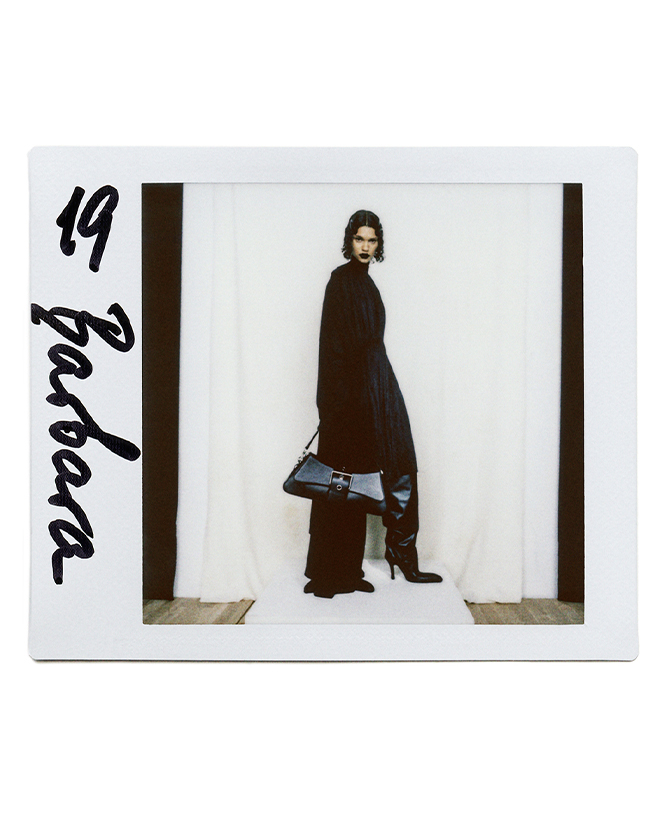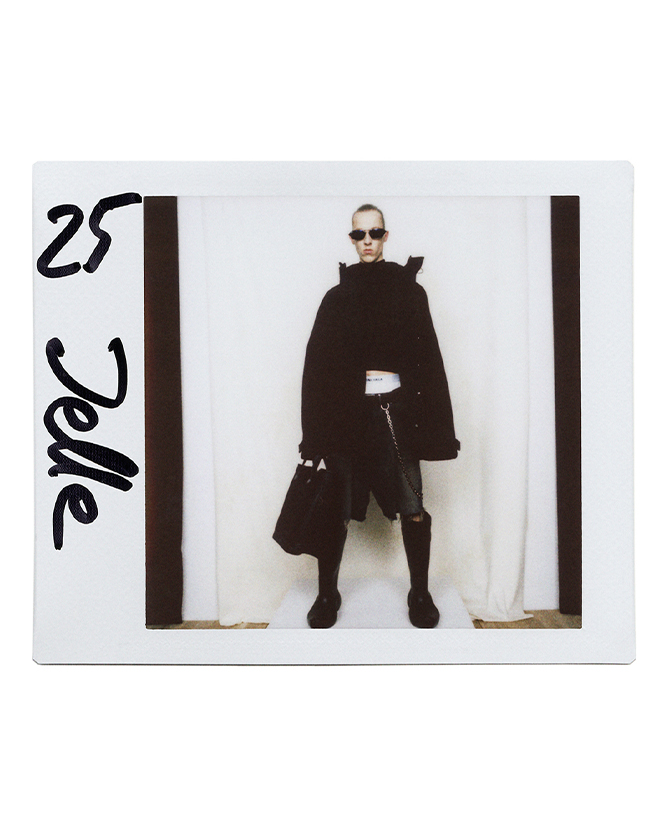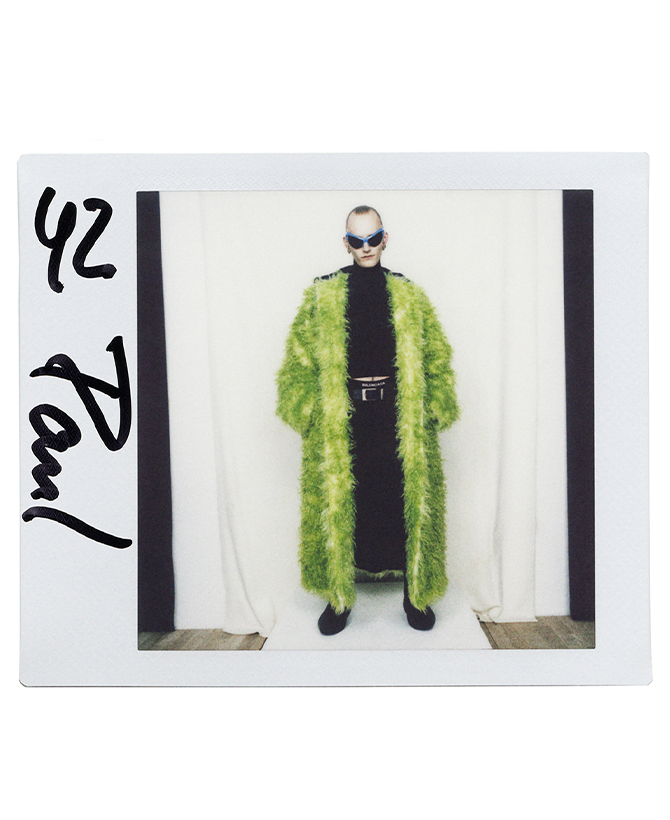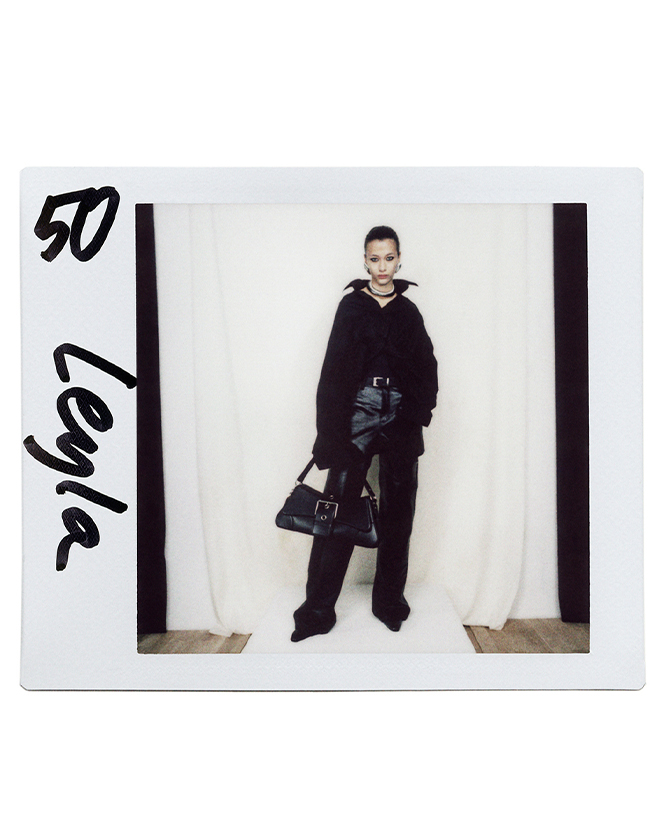 Playing with Balenciaga's signature silhouettes, the collection itself was predominantly black, featuring the elegantly streamlined hourglass blazer with rounded lapels and plenty of tracksuits that were contrasted by slip dresses. In classic Y2K fashion, shirts and knits-sets were shrunk down sizes for a bit of unisex midriff-baring, while raver and post-grunge silhouettes were pushed to limits alongside the appearance of DIY-style fastenings through oversized safety pins. The collection also expands on footwear and accessories, introducing unisex square-toed ballerina flats, thigh-high cowboy-style wellies and the Emo bag complete with fetish straps and extra hardware. And in line with the brand's commitment to responsible production, this season's collection was created with 89.6 per cent sustainable plain and printed fabrics, as well as pieces constructed using up-cycled leather. 
Dior Autumn/Winter 2022 Men's in London
When: December 10, 3am Malaysia time 
For the first time in its 74-year history, Dior will be debuting a men's collection in the British capital for the Autumn/Winter 2022 season. While an exact location has yet to be confirmed, the French fashion house said in a statement that the show aims to begin "a new chapter in its historic friendship with the UK", and will be a homecoming for London-native menswear creative director Kim Jones, who joined the house after tenures at Louis Vuitton and Dunhill. 
"I am delighted to be presenting our Fall men's collection abroad once again," said Pietro Bacari, Christian Dior Couture CEO, "and to be reconnecting with the 'physical' runway, an experience that is more important than ever. We are proud and excited to be bringing this unique event to life in London, a particularly symbolic destination dear to Monsieur Dior and the House since 1947. London is of course also the city closest to Kim Jones' heart, where he was born and where he lives, which inspires him with its inexhaustible creativity and which he loves deeply."
Catch the livestream below, and check back for post-show highlights.
Highlights: 
For the upcoming fall season, Kim Jones unveiled his latest menswear collection with an exhibition and runway show inspired by American literary icon Jack Kerouac and the Beat Generation of writers. Set at Kensington Olympia in West London, the presentation was the Dior's first menswear fashion show in the British capital, and the first of Jones' since 2003. In the same way Christian Dior seismically shifted fashion, Kerouac changed writing, with his 1957 novel On The Road hailed as a defining work of the postwar Beat and Counterculture generations, in which its protagonists set off on frenetic trips across the States against a backdrop of jazz, poetry and drugs. And while Monsieur Dior himself never crossed paths with the Kerouac or the Beats, their influence and that of 1950s Americana continue to permeate the legacy of the house.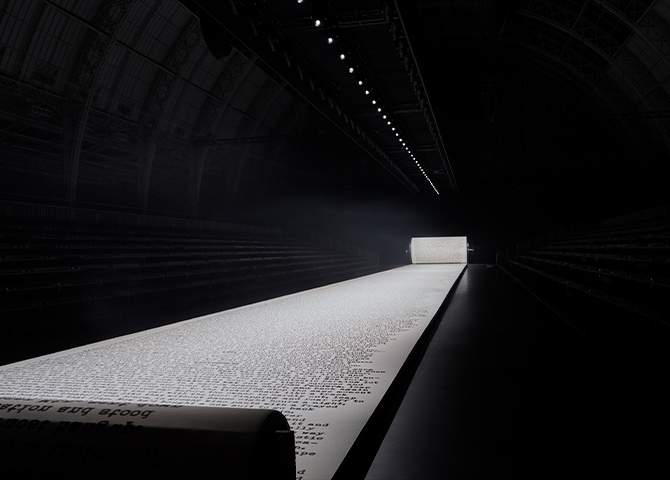 Ahead of the runway, Jones took a page out of Kerouac's novels by allowing guests to walk through an exhibition of his own private collection of rare books, manuscripts and personal letters. And in the form of a continuous 120-foot scroll, the legendary manuscript of 'On The Road' unfurled as a backdrop to the runway as models walked over his typewritten words in a collection infused with the American spirit of freedom and youthful rebellion.
All roads lead back to Dior: from counterculture to couture, the collection merged the craftsmanship of the atelier with the modern ease of mid-American sportswear. Influenced by mid-century collections of Yves Saint Laurent and Marc Bohan, checked tweeds were bias-cut into soft collegiate coats, while fair isle knits were intricately embroidered with sequins. Graphics featuring initialed prints of different American national parks from a series of Dior carré scarves adorned shifts and jackets, and illustrations from first-edition book covers of Kerouac works were hand-painted and printed onto silk and leather.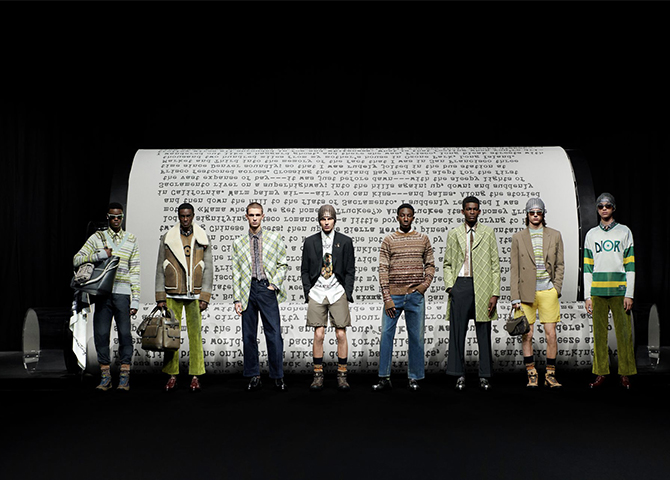 Underpinning the collection was the use of vintage-washed denim, the most American of fabrics, across loosely-fitted, straight-cut jeans paired with layers of jackets, shirts and sweaters. On the accessories front, the sensee of wanderlust continues to frame pieces, with climbing cordons strung across the silhouettes of the saddle bag and the introduction of a new Dior hiking boot featuring inlays of sequin-embroidered checks and exotic leathers. 

See every look from the collection here.
More on the latest runways and shows here.