If your festive wardrobe is still incomplete, shop the best of Malaysian design for stunning Raya get-ups that will make you the talk of the 'kampung'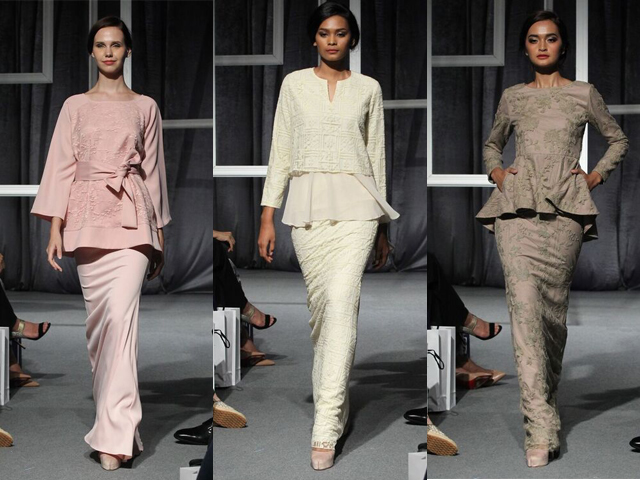 Browsing through Alia Bastamam's Raya 2017 collection makes us feel like a kid let loose in a candy store. Pastel hues adorned with details of lace and beading add to the confectionery-like sweetness. Fabrics and cuts are languid; satin rendered in drape-y silhouettes skim the figure for an elegant festive ensemble.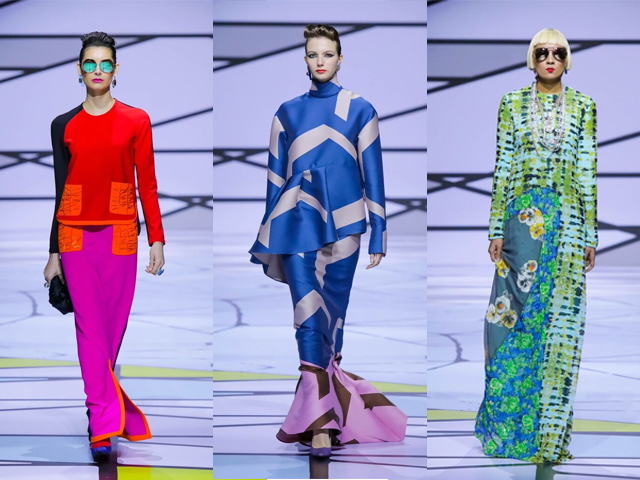 Looks like this Raya, Bernard Chandran is taking a trip through a time portal. Pulling references from the '50s, '60s and '70s, his Nouveau Petang Raya collection was replete with graphic prints, retro shapes and vibrant colours. The contemporary touch, however is not lost — Chandran infuses a sense of modernity to classic Malay styles by introducing sport kurung, the sarong pant, a darted baju kedah and an aerodynamic kaftan.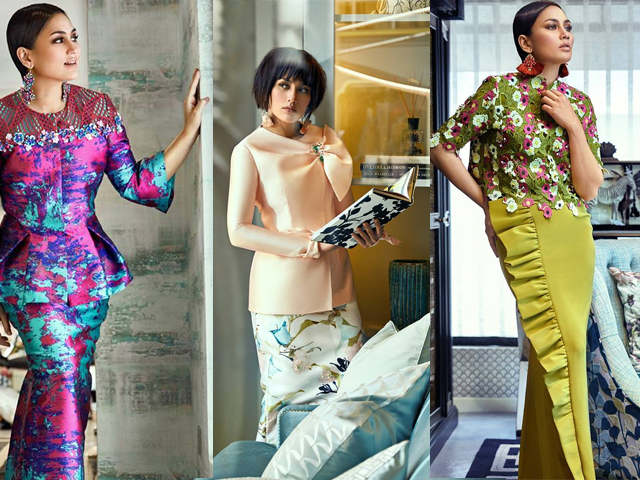 Voluminous shapes and artful abstracts make Innai Red's Raya 2017 collection the go-to for a statement get-up. Ample blouson sleeves, bold ruffles, and structured folds are presented alongside opulent iterations of beadwork. Oozing with presence and class, we reckon they would make the perfect outfit for the hostest with the mostest.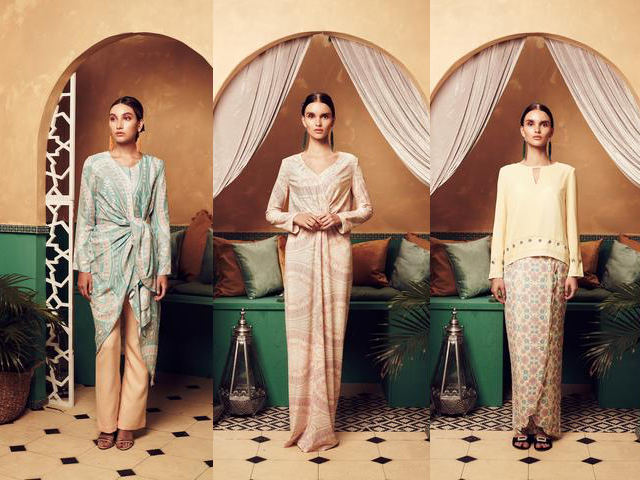 Albeit muted in palette, the Marrakech-inspired Lebaran 2017 line-up from Mimpi Kita has us brimming with excitement. Our favourite piece is the knee-length cover-up that stylishly knots at the side. We love the way it is worn with pants in the lookbook, but the versatile piece can also double up as a sundress if you decide to go bare-legged and throw on a pair of strappy sandals. 
Rizalman's 25th year in the industry is celebrated with a Raya collection of 87 looks made available exclusively on Zalora. The range is astounding — whether your preference lies in delicate lace embroidered numbers or loud prints and tiered sleeves, there will be an outfit that will speak to you. What's not lost in translation though is the touch of sophistication Rizalman brings to all his pieces.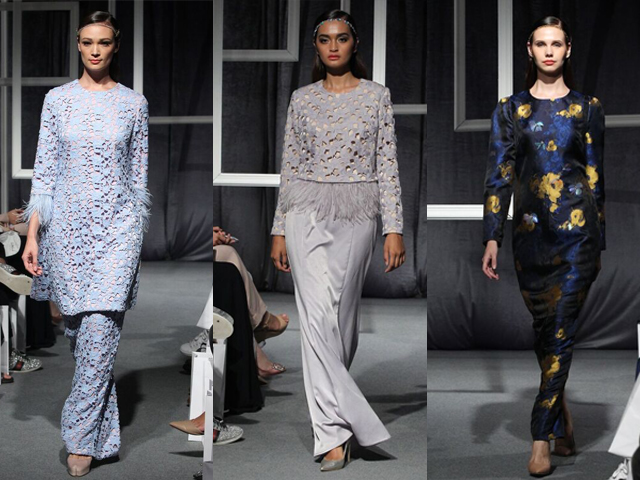 Wearing Khoon Hooi this Raya comes in two options. Luxuriate in the lavish festive garb his bespoke Eid 2017 collection affords or deck your Raya wardrobe with the Khoon Hooi exclusives for Fashion Valet. Giant bows and exquisite brooches define his bespoke line but the ready-to-wear pieces exude a more understated elegance.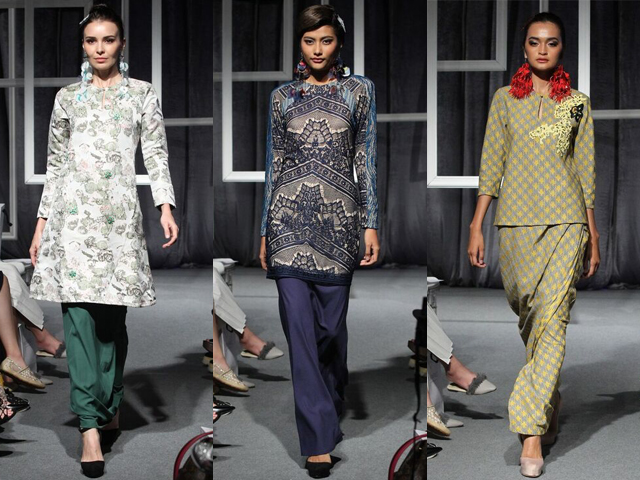 Lattice prints, ketupat-inspired checks and geometric crocheted lace are amongst the most captivating motifs of Emel by Melinda Looi this Raya. Meanwhile, patches of floral appliqué and textured jacquards bring bring a fresh air of femininity to the collection.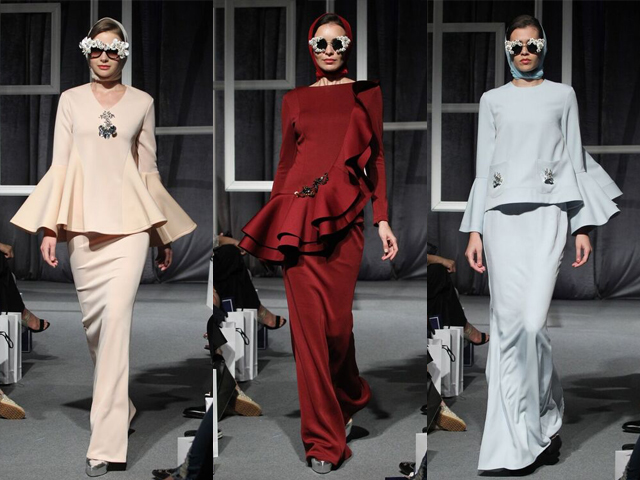 The design duo bring their sleek and minimalist aesthetic to the festive season this year with structured but soft renditions of the kurung and the Jubah Kota Bharu. Neat ruffles, trumpet sleeves and spots of sparkle bring flair to the otherwise streamlined pieces. Jewel tones and powdery pastels intermingle within the line-up. 
Related stories:
What makes Malaysian Raya unique
7 Pretty scarves to complete your Raya ensemble
Watch: Best of Raya 2016 ads and short films