Features
Fashion Insider: Designer Tom Abang Saufi on her milestones, staying relevant, and her love for Sarawak motifs
The trailblazer
Featured image courtesy of Zalora Malaysia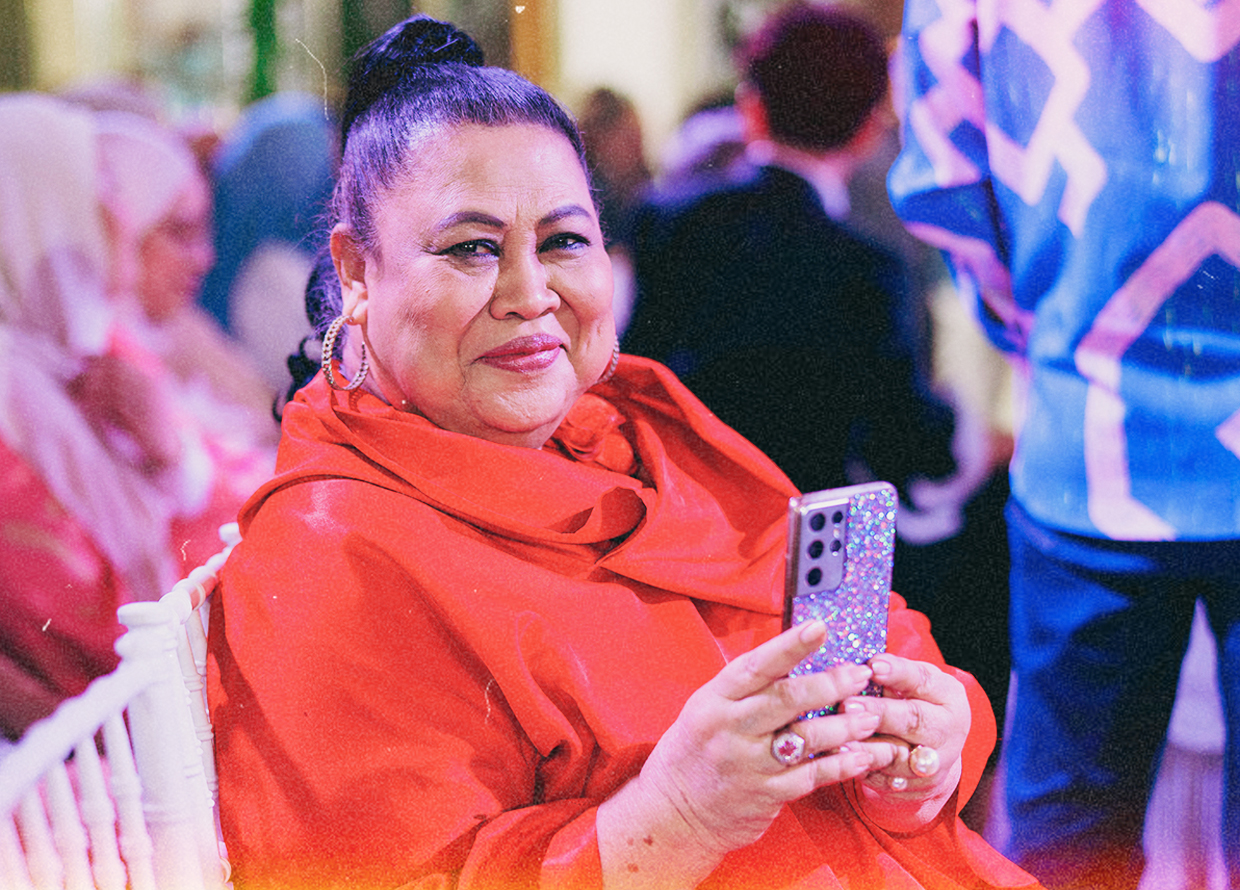 Heritage has always held a fascination for many, more so fashion designers who reimagine traditional motifs as unique cultural expressions while also championing fashion values like diversity and inclusion. The local fashion scene is lucky to have a few creative minds that embrace that notion, in particular, Dato' Tom Abang Saufi, who has lived and breathed fashion for more than 30 years and shows no signs of slowing down. 
The acclaimed Sarawak native is well known for her innovations that seamlessly blend cultural elements into modern silhouettes with brilliant hues. On top of that, she is a social activist who is dedicated to sustainable fashion, incorporating eco-friendly materials in her pursuit of unique and fashion-forward offerings for the international market.
Ahead, we spoke with Tom Abang Saufi about her long and illustrious career as a fashion designer, how to stay present in the fashion scene, and the significance of traditional Sarawak motifs in her creations.
View this post on Instagram
What was your first fashion memory?
"My first fashion memory was an image of a model wearing a Courreges tiny op art jacket with checks and stripes, along with a mop hairdo and straight bangs. I was just a teenager at the time, but it was such an eye-catcher that I bought a metre of black linen upholstery fabric, one-fourth of white cloth and had my mum's tailor recreate the look."
How would you describe your personal style?
"I've always been drawn to bright colours and prints, as well as heritage elements. My silhouette is modern, free, and fun but still has an elegant boho flair, hence my DNA is 3Cs—comfort, contemporary, and chic. Here's my mantra: Fashion comes and goes, but heritage style goes on forever!"
What are your go-to pieces at the moment, and how do you style them?
"Trench coats are my go-to pieces. I have a bunch of them in a variety of fabrics, shades, and prints that I wear to meetings as well as vacations. Silk and brocade ones are usually meant for formal occasions, though. To pull off the elegant and effortless look, I'll pair it with a plain T-shirt on the inside and leggings before adding accessories or layers of pearls."
View this post on Instagram
You've been carrying the traditional Sarawak motifs in your collection for many years now. What does this mean to you? 
"My work of art has been inspired by this one-of-a-kind pattern weave since 1987. As I am from Sarawak, I frequently encounter this powerful design at home, which is why when my first collection debuted in Paris that year, it had an immense impact on me. The romance of the Borneo weaving helped in defining my silhouette to the spectators. At the same time, that is how others learn about our country and the culture that I cherish. After all, ethnic motifs are timeless and can be used in an array of forms and hues to suit the seasons. It is also widely accepted since most cultures have motifs that make up the DNA of their culture. Their weaving style, material, and shades are what set them unique."
Can you tell us about some of your favourite collections that you've designed? 
"When I first started making knitwear with the 'Pua Kumbu' weave as inspiration in 1990, it became the most successful and popular collection I've ever made. Since then, I've been drawing Batik onto other fabrics—silk, crepe de Chine, chiffon—to create chic, effortless wear with no zips or fastenings. Something that flatters all kinds of bodies. Think loose tops, toga dresses, and silk 'salsarongs', which are essentially sarongs with an extra layer of godet to add a sensual pizzazz. Other than that, the satin silk shrugs with hand-drawn Batik of the orchids, peonies, and other tropical flowers remain my favourite pieces to this day."
How do you stay relevant in the fashion industry after nearly four decades in the business? 
"While my passion and interest in fashion have not dimmed over the years, I have learnt and armed myself with all the latest developments in the industry. I discover new things all the time from books, films, the arts, social media, music and people of diverse cultures and ages. Every day brings something fresh and exciting, even if it's my granddaughter's latest dancing move. You have to embrace new things, and I am grateful that at my age, I have a wealth of experience and perhaps a little more wisdom on how to use them wisely." 
View this post on Instagram
Are there any experiences or lessons from your career that you keep in mind to this day?
"It's great to be passionate and have an abundance of ideas, but we also need to be practical and pay attention to what consumers want or need. Passion has to go hand in hand with hard work and effective time management." 
What advice do you have for up-and-coming fashion designers?
"Stay true to your aesthetic instead of following the trends. Learn the fundamentals of fashion culture, so that you can establish a solid brand. Great ideas and passion will only become great when coupled with hard work."
Is there anything you'd like to see changed about our fashion industry? 
"It would be great if we could have a wider range of fabrics and be more experimental with them. I also hope that we can strive towards more sustainable fashion as a means to tackle the current environmental crisis."
What goals do you have for the brand in the coming years?
"Aside from designing ready-to-wear, I am looking forward to creating more lifestyle goods, like porcelain decor and home accessories infused with the heritage designs I've created throughout the years."
For more fashion reads, click here. 
| | |
| --- | --- |
| SHARE THE STORY | |
| Explore More | |